Manage your housing stock, rents, arrears and voids natively on salesforce platform
AC Housing is a housing management software that provides the foundation for all your business-critical processes and regulatory requirements. The platform is feature rich and gives you everything you need, in one location, to drive effective social housing management.
Popular Features

Effective housing management

360-degree views

Data centralised

Rent, arrears and voids in one place
Find out how these key features can benefit your housing!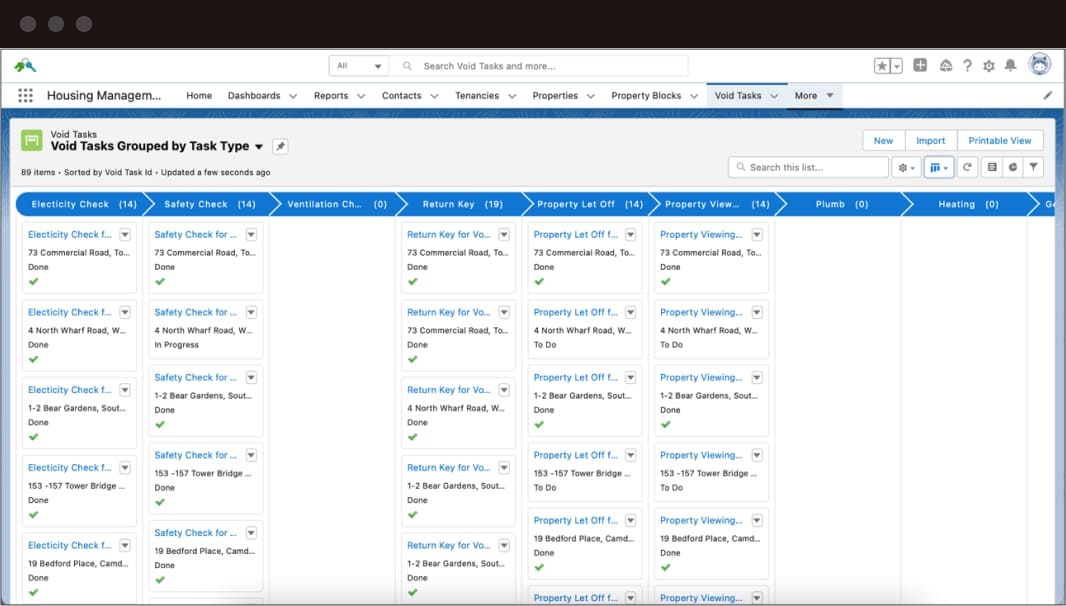 Install AC Housing and brings together everything you need for an effective Housing Management System on Salesforce Cloud!
Rent Management tabs allows you to see all necessary information about your housing.
Arrears Management - helps you easily check a tenant's rent account information, payment histories and gain recommendations for appropriate actions which could be taken should a tenant go into rent arrears.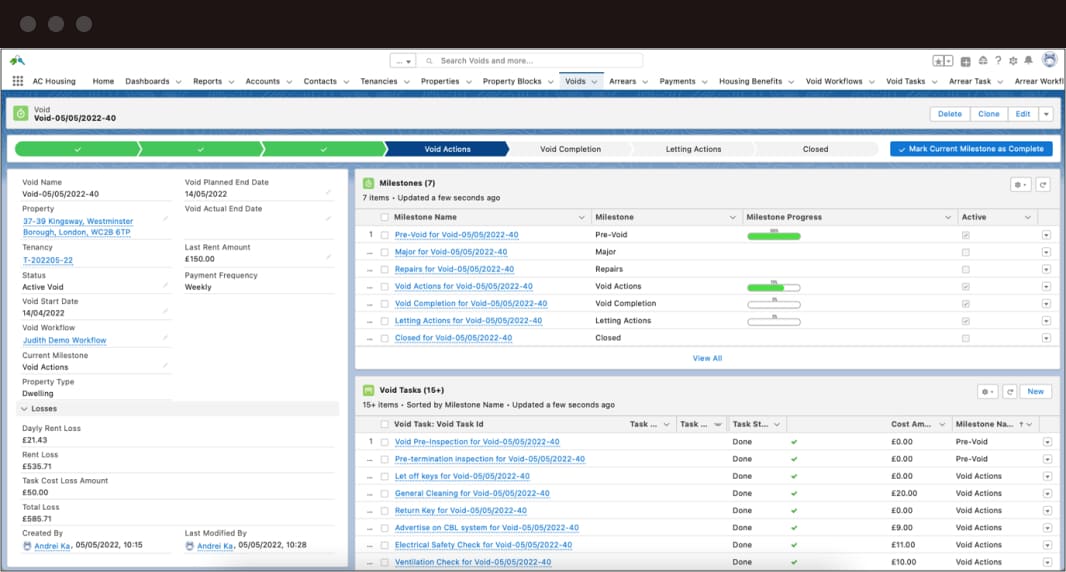 Void Management allows you to control all stages of the void process.
Rent Management dashboard provides data on how many properties are empty at this moment, the rented vs empty property ratio, and an overall outstanding amount.
Get in touch
If you want to have a conversation about anything related to Community Cloud or see demos of our free components and learn how to maximize the value of community to your business.