New and Amazing – AC Knowledge Component!
Build your community knowledge base with our new AC Knowledge component! An effective knowledge base can help your support team a lot. It provides useful info for clients, partners, visitors and service agents. The AC Knowledge component for Community Cloud is an easy way to manage your company information and share it securely.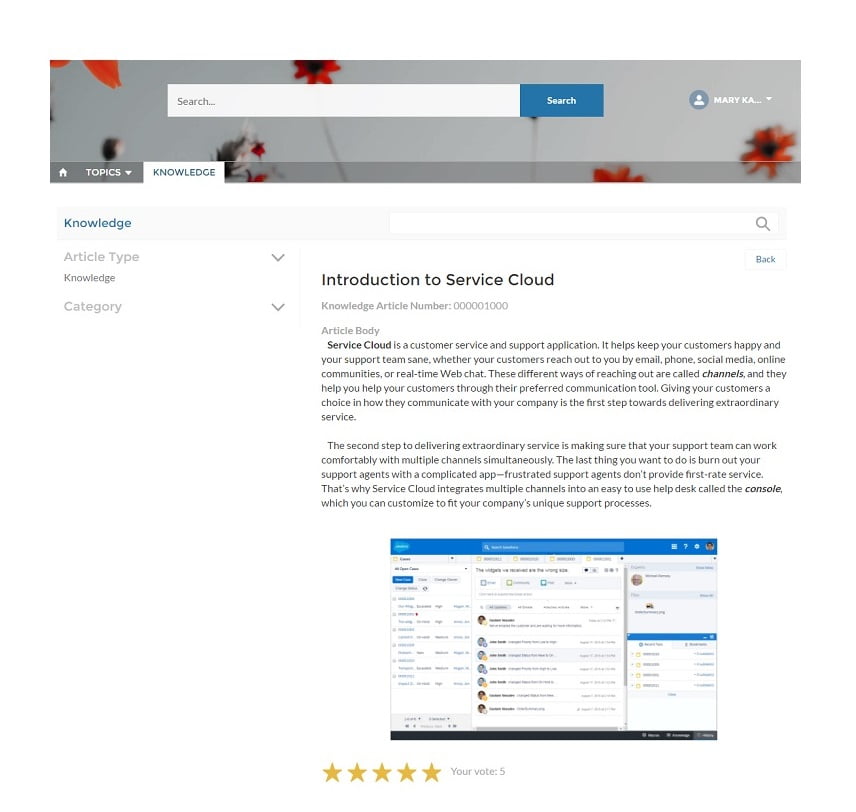 Your knowledge base must be accessible to your customers. With AC Knowledge component, you will help your customers to receive service faster or even to solve their problems themselves.
So, what can you do with AC Knowledge?
– List articles
– Search articles
– Filter articles by article type and data category
– Show article details
– Vote for article
Knowledge component is a great tool for a self-service community. Customers can help themselves by finding their own answers through a library of knowledge articles sorted by article type or data category. It helps to increase customer satisfaction, and decrease calls and emails to your support desk.
Note: Not compatible with Lightning Knowledge. Yet. But it is on our roadmap and we promise: it will be compatible with Lightning Knowledge.