Blog Component for Community: Total Upgrade!
Blog Component for Community: Total Upgrade!
Meet well-known Blog component by Advanced Communities with the newest and greatest features!
Personalise Blog Articles in your communities using Zones! Show headers of the most popular articles anywhere in a community using Blog News component!
Now, you can separate different sets of Blog Articles for different communities with the help of Zones or even more: you can assign different audience to different zones within one community.
You can choose Zone when creating an Article from the environment.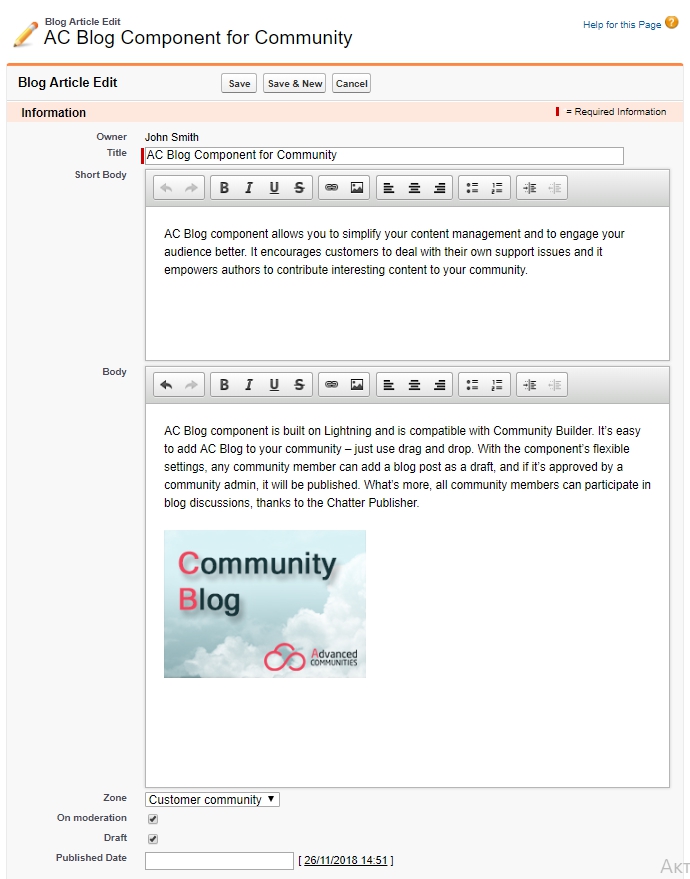 To define a Zone in a Community,  choose appropriate zone in the properties box for the following components: AC Blog Articles list and AC Blog Sidebar on the Blog page and AC Blog Sidebar on the Blog Article Detail page.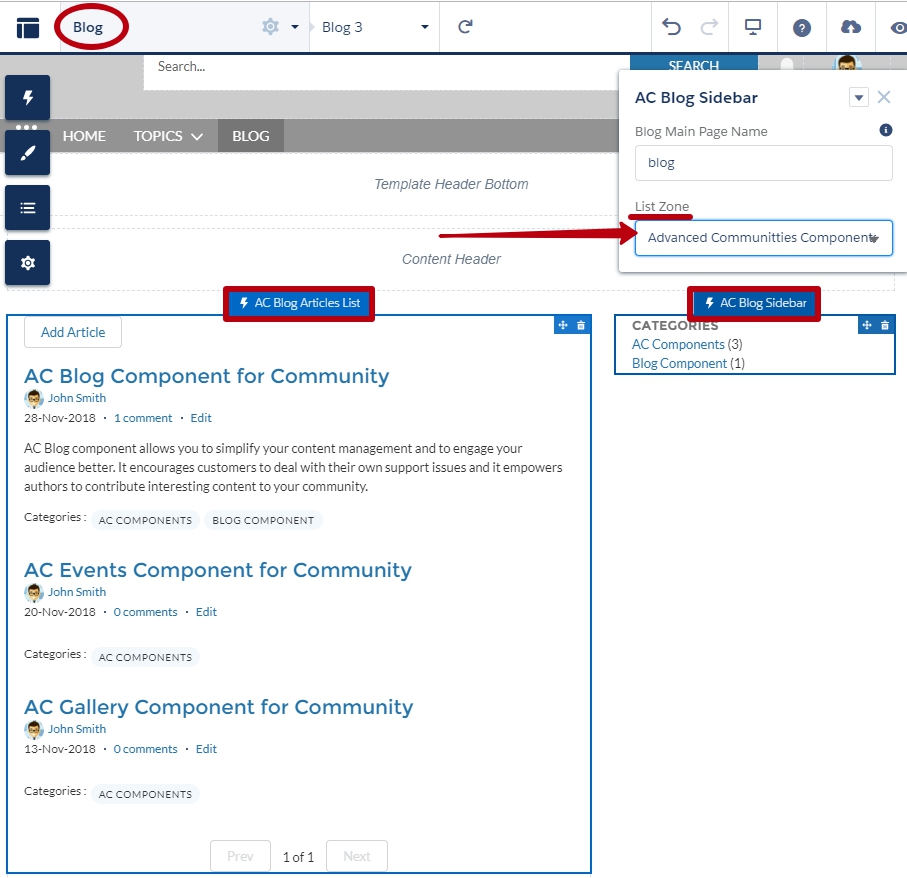 If you want to have more then one zone in the same community, you can create a Page Variation or add Blog components to the same page and define different zones. Assign audience for different zones.
Use also new blog component – Blog News!
AC Blog News component can be added to the Home or any other page and displays a list of articles' headlines with the link to appropriate article.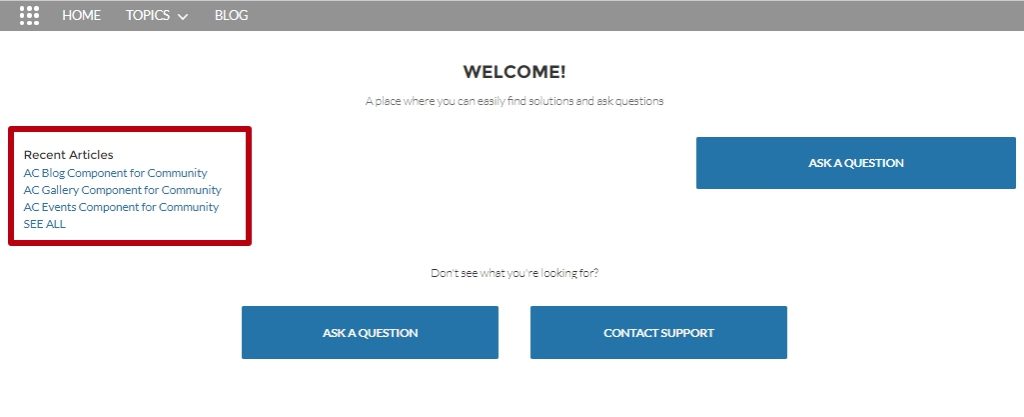 You can manage Component Label, number of items per page, choose Zone and Category and a link for an appropriate page listed articles leads to, in the Properties box.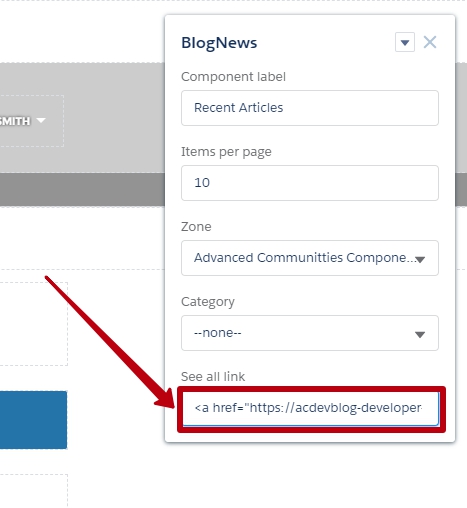 Important! To insert correct link to the "See all link" field, do the following steps:
1) Go to the page (not in Community Builder!) you would like this link to lead to and copy its address.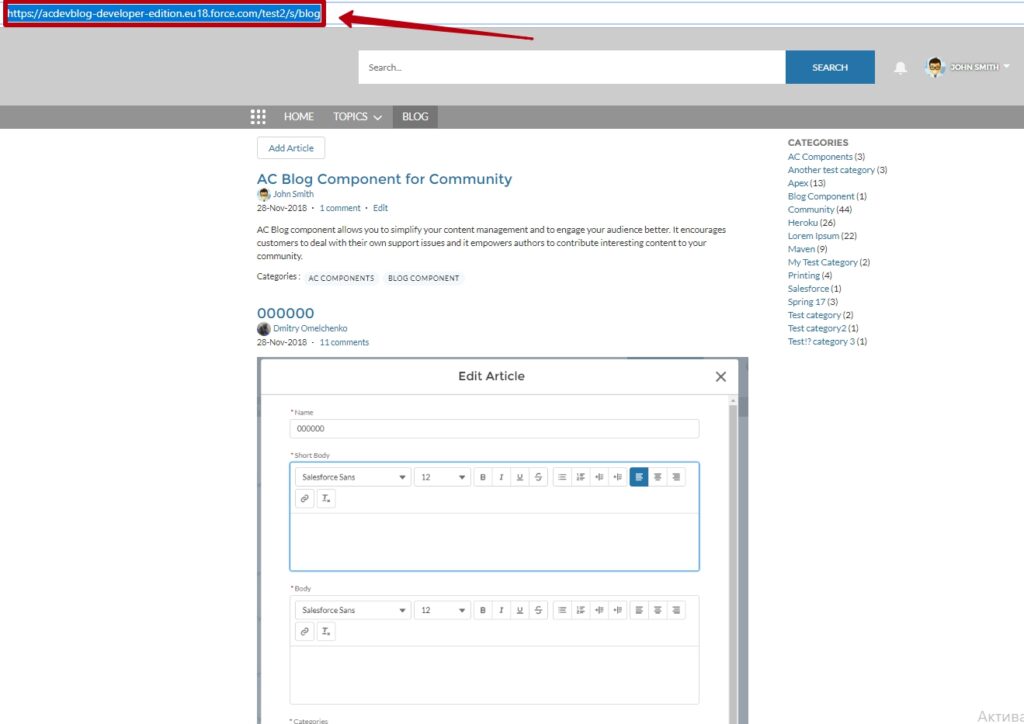 2) Insert the copied address in the quotes of the following HTML code: <a href="(Insert page address here!)">SEE ALL</a>
3) Copy ALL code and paste it to the Properties box in Community Builder.
Use Free Blog Component for Community Cloud by Advanced Communities!