Community Payments and Donations Component Non-Profit Success Pack Integration
Community Payments and Donations Component Non-Profit Success Pack Integration
Are you a Non-profit Organization? Are you planning or already use Salesforce Nonprofit Success Pack (NPSP)? Thinking about how to improve your fundraising and engagement with your donors?
Install AC Community Payments and Donations and accept donations just within your Community.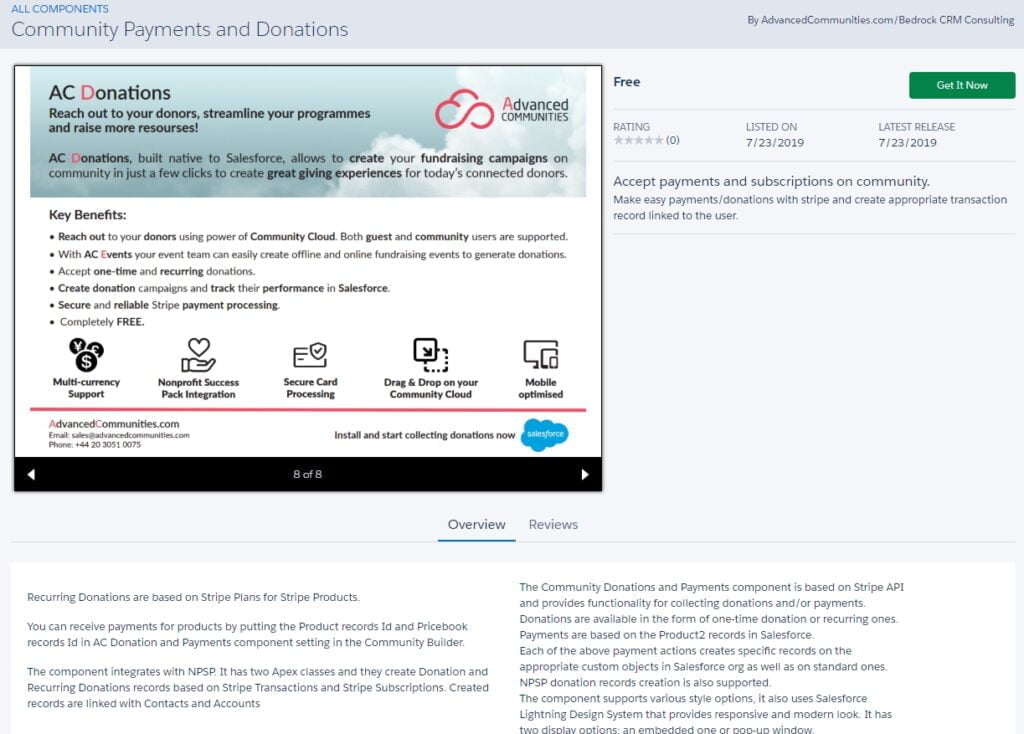 The Community Payments and Donations component is based on the Stripe API payment system and provides functionality for collecting donations and/or payments.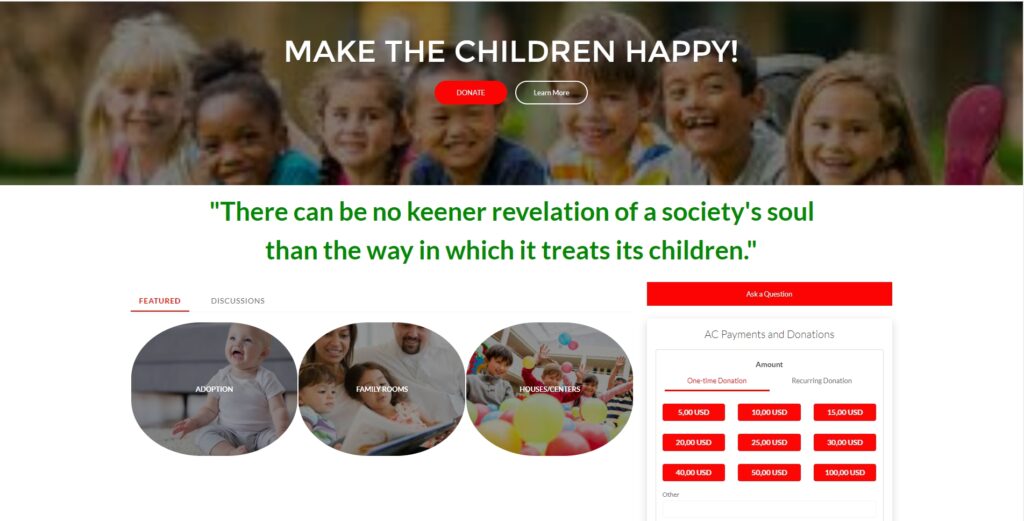 The component integrates with Nonprofit Success Pack (NPSP) and helps to create Donation and Recurring Donations records automatically on your environment based on transactions and subscriptions made within the component. Created records are linked with Contacts and Households (Accounts).

To enable records auto-creation, enable two Apex classes that come with the installed Payments and Donations package:
1) Go to Setup, type "apex" in the Quick Find box and choose "Apex Classes" section, then click "Schedule Apex" button.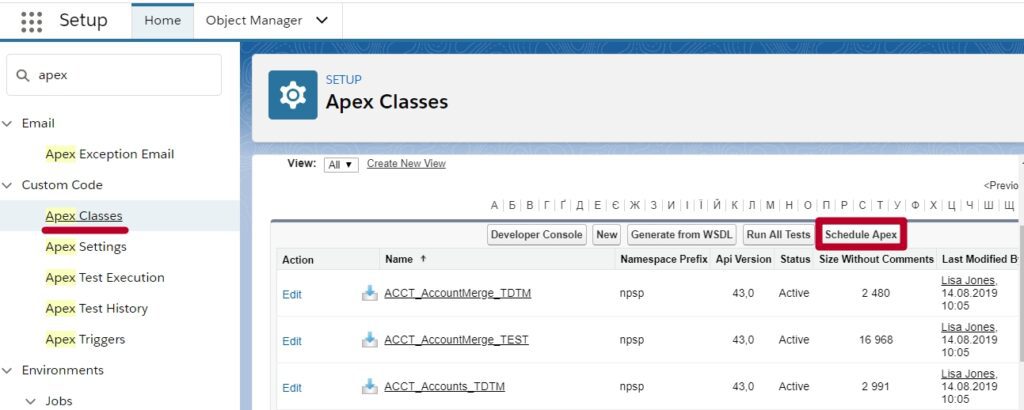 2) Enter a name. Choose one of the following apex classes from the lookup:
ACDP NPSP CreateDonationRecords – for one-time donations
ACDP NPSP CreateRecurringDonations – for recurring donations/subscriptions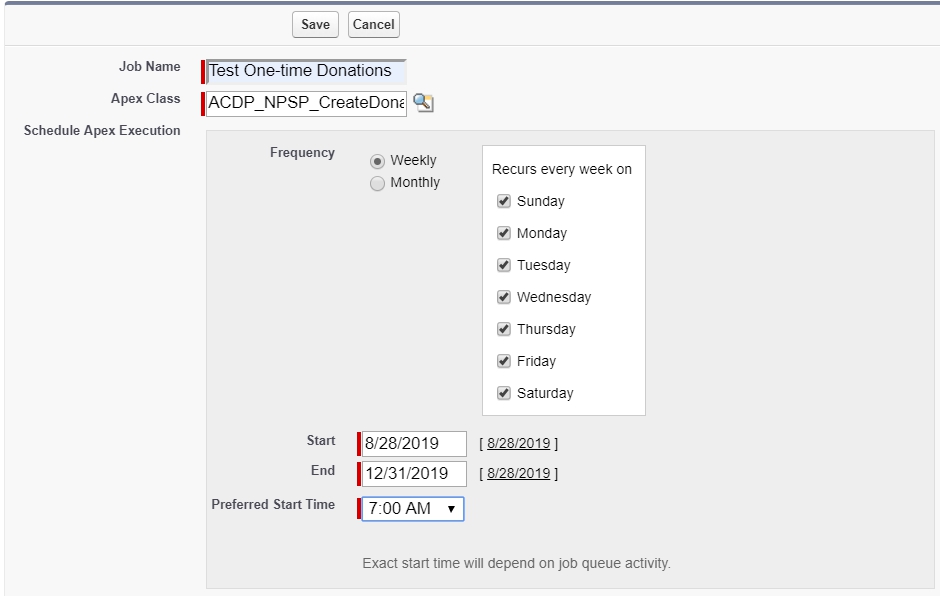 The following apex classes execute transactions and subscriptions data during the previous 31 days.

3) Monitor the status in Setup – Apex Jobs.
4) You cannot edit the scheduled apex class. You have to delete the existing one and create new in Setup – Scheduled Jobs.
Please, note! Record auto-creation within apex classes is available only for registered users who have contacts on the organization.
For contacts that are not assigned to any household, new households will be created.
One-time donations will create a new opportunity record.
Recurring donations you can find in the Recurring Donations tab.

For example, if the user gets a yearly subscription,12 new opportunities will be created, the first with the status "posted" and the rest 11 with the status "pledged".

All made transactions/subscriptions you can also find in the AC Payments and Donations app.

Detailed information on how to set up AC Community Payments and Donations you can find in our User Guide.