AC Member Directory Enterprise
AC Member Directory Enterprise
Bring your community together with a comprehensive, yet intuitive AC Member Directory Enterprise, native to Salesforce
AC Member Directory Enterprise component is a great basis for membership-based organisations, including non-profits managing their donors.
Key Features

Custom Admin Filters
Google Maps Integration

Flexible Filtering

Suitable for Non-Profits
Take a look at how these key features can benefit your community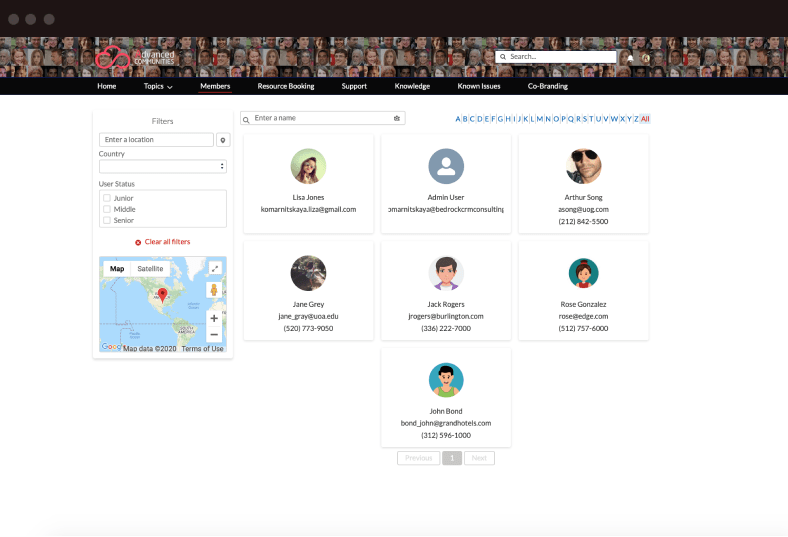 All-in-one Member Management app empowers you to focus on what's most important: your members.
Member management.

Create, update, and manage member information in your database. Can be used as Volunteer management, native to Salesforce.

Custom admin filters.

Create and use custom filters available only for admins. Control and manage the list of members visible on the community.

Google maps integration.

Help members to find each other more easily using geolocation.

Flexible filtering.

Create members' targeted groups by key criteria (location, age, industry, etc.) and quickly find the right person.

Member tracking.

Track members' interests and activity to provide relevant services. Use the members' database for analytics.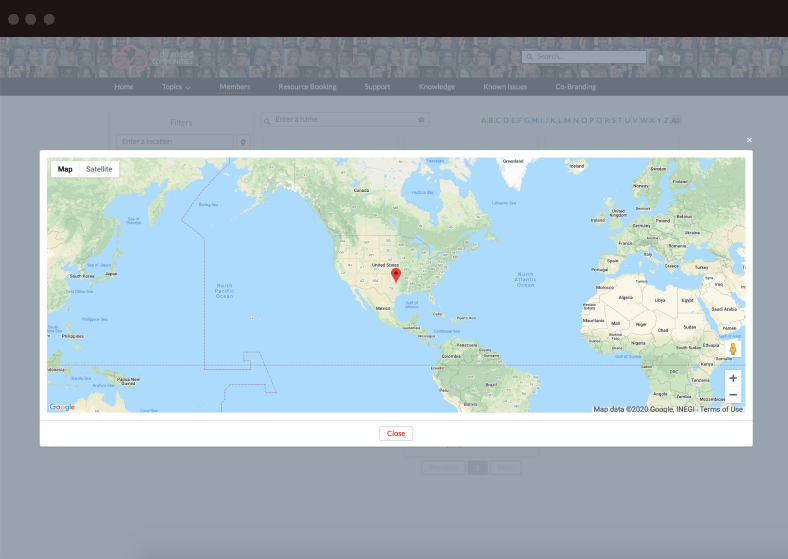 AC Member Directory Enterprise is built for every member of your team!
User activity.

Facilitate interaction between members. Deliver personalized textual or visual content. Coordinate various marketing activities.

Display options.

Control members displayed on the community with the Select Profiles option.

Member zones.

Create Zones to display different groups of members and set up different options for each zone.

Custom fields support.

Modify, add, and show unique member information fields using custom fieldsets.
AC Member Directory Enterprise for Salesforce Community Cloud will enable you to communicate effectively with your members.
Get in touch
If you want to have a conversation about anything related to Community Cloud or see demos of our free components and learn how to maximize the value of community to your business.