Revolutionary approach to Salesforce Cases Management with unique video recognition technology and deflection of cases!
АC Rapid Cases application has been built to help Community users create cases by just screen recording a case and getting a reliable solution instantly.
Key Features

Eliminate ambiguity and errors in case description

Replace typing of case issues with recordings

Automatically categorise and route cases to right agents

Deflect cases before they are created
Find out how these key features can benefit your community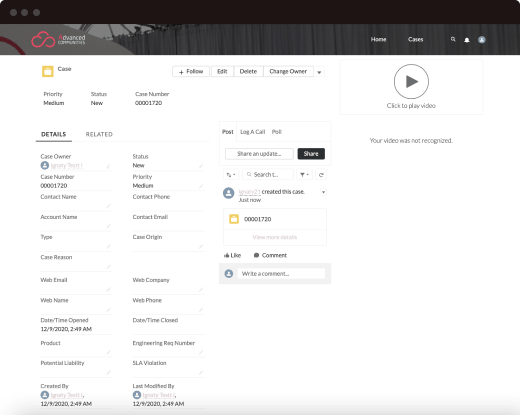 Optimise your case management with AC Rapid Cases to make support easy both for both customers and agents.
Record screen and attach recordings to case functionality
Machine Learning engine for video processing, categorisation and knowledge base search.
Intuitive user interface for a smooth experience.
Standard Case layout enhanced with the screen recording viewer and suggested articles custom components.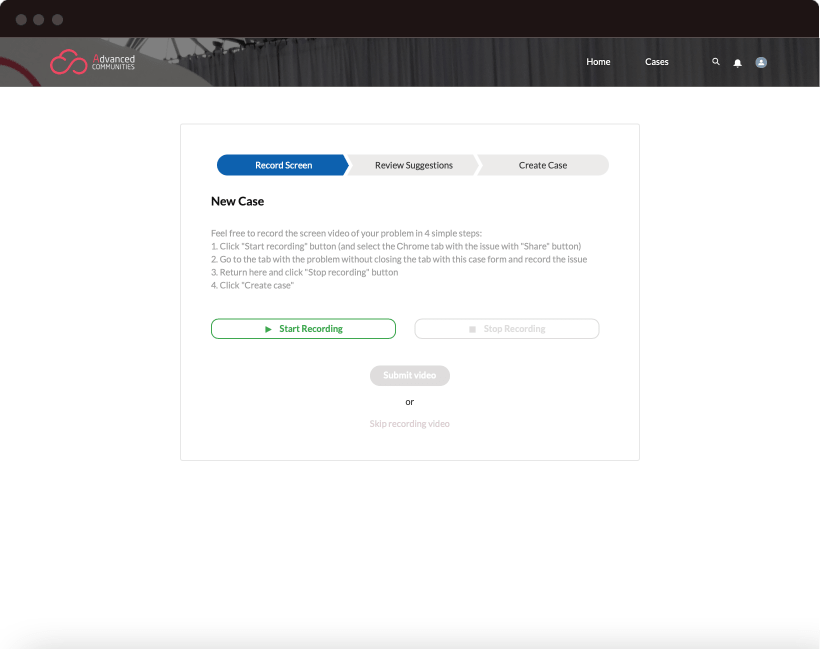 Improve the performance of your company by putting cases front-and-centre with AC Rapid Cases.
4 Lightning components for case creation and case detail view.
Video recordings can be stored either on AC Rapid Cases or on Customer Amazon S3 storage.
Admin settings for case categorisation based on page or URL text.
Configurable Search Phrase Identifiers.
Salesforce Knowledge search and articles suggestions for both agents and the customers.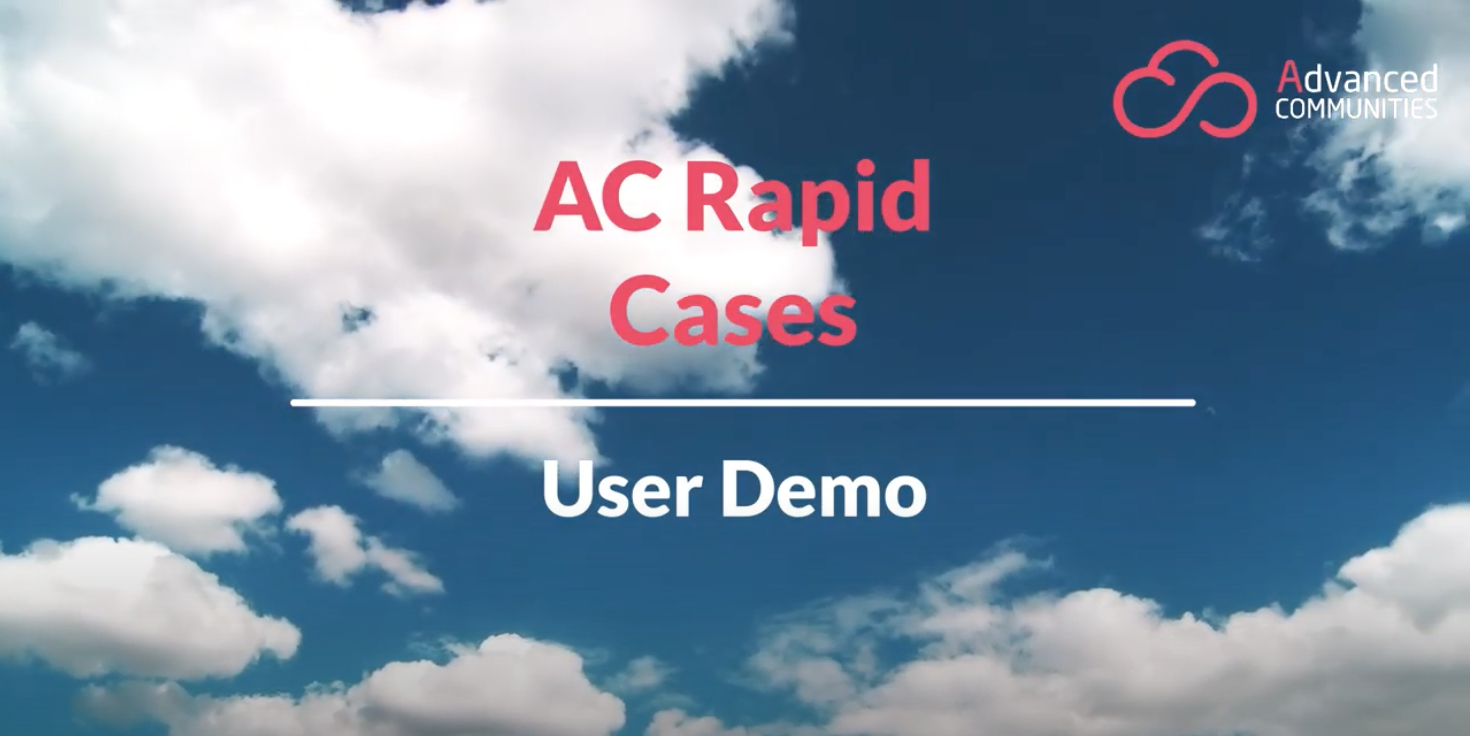 Native to Salesforce, AC Rapid Cases is a case management app designed to support service processes that could benefit from self-service. It allows companies to take the service experience for their customers to the next level. That's why the Case Management with case deflection functionality by Advanced Communities for Salesforce had been updated with the new way of providing solutions based on screen recording of the problem. Providing a new modern experience is vital as companies shift towards a more customer-focused landscape.

AC Rapid Cases is a Case Management System which is has been developed for Salesforce CRM; being a part of Salesforce Service Cloud, this case management supports workflows, management collaborations, storage of images, videos and content, and as well as processing of electronic files or cases.

Implementing the most advanced case management with case deflection functionality in Salesforce eco-system, AC Rapid Cases provides your company or organisation with personalised customer care, smart self-service, and a cloud-based system that's compatible with all devices. Moreover, it ensures long-distance service that's available any time of the day.
Get in touch
If you want to have a conversation about anything related to Community Cloud or see demos of our free components and learn how to maximize the value of community to your business.