Get more new features with AC Ideas Enterprise
Explore more flexibility with an updated AC Ideas Enterprise component for Community Cloud.
Now ideas managers can view the ideas that were flagged by community members. We have added a new Idea Flag tab where you can check which idea was flagged, by whom and view the flagging message.

To start using this feature, check the Ideas Flags tab is the "Default On" for your community managers and that they have the appropriate object and field-level access.
Make sure the following fields added to the Idea Flag object layout:
Community members can now add links to their ideas if they want to share resources.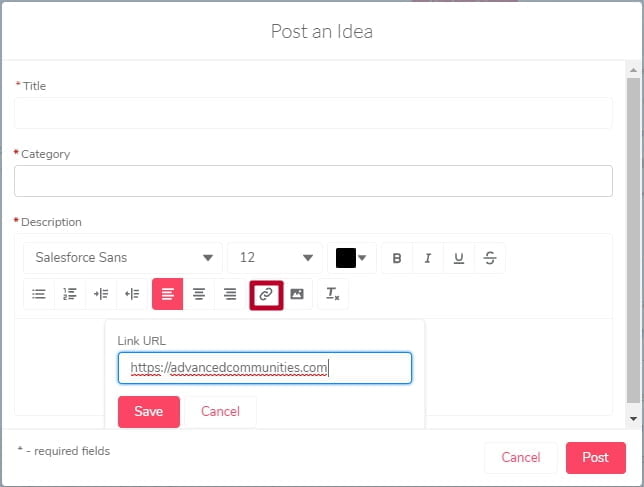 Warn community members about using prohibited content!
Community members can now see if they used any forbidden content when creating an idea text message. If the idea contains any forbidden content, the community member sees an error message with this specific word or phrase and can correct it immediately instead of publishing the idea and becoming banned or flagged.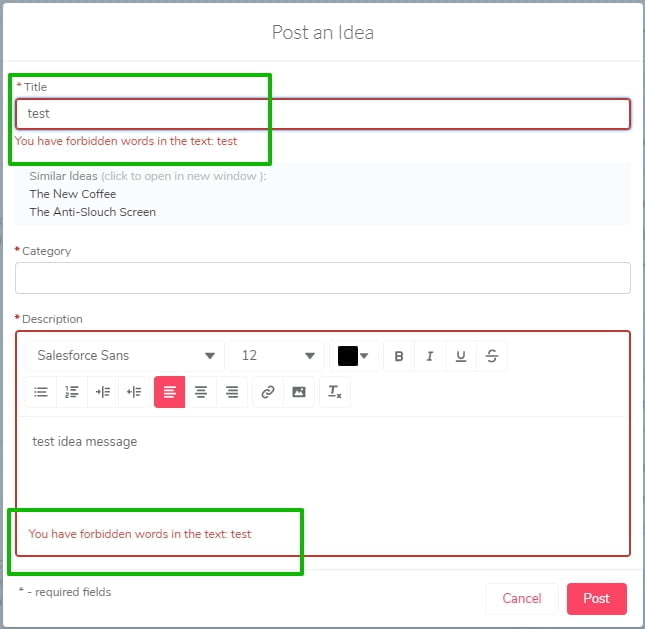 Prevent offensive content in your community by providing a list of restricted words in the Ideas Moderation Settings.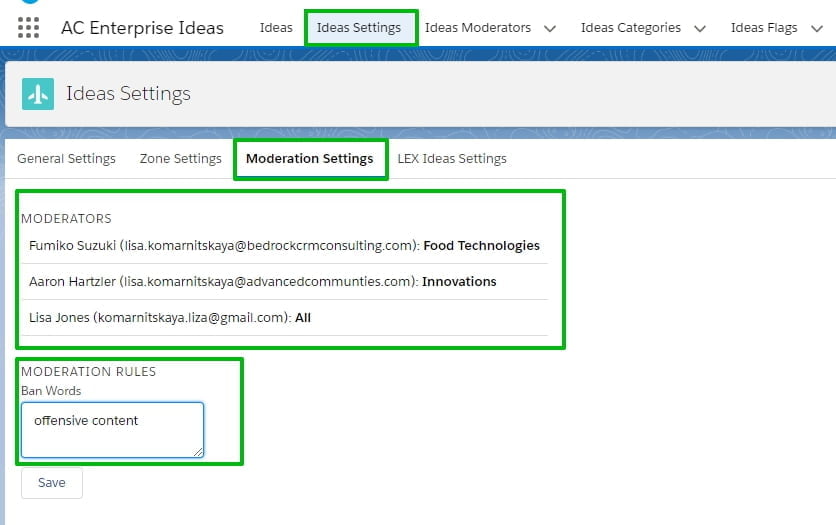 With this release, we have also updated one of the Ideas Enterprise email templates. We strongly recommend you change the following one manually, as email templates cannot be updated automatically:

IdeaOfficialAnswerChangeToSubscriber
You can do this in Setup – Classic Email Templates – AC Ideas Enterprise folder.

To change an Email Template:
Select a template – click on its Name – click Edit HTML Version button – HTML Body field – click Save.
Replace example.com/support in each template with your community domain to provide correct links in the email notifications that lead to your community.
And one more cool feature – now you can disable voting for an idea with a specific status. For example, an idea has already got a required number of votes and changed its status to "accepted". No more voting is needed for this idea. Now you can go to the Idea Settings tab – Idea Zones and disable voting for ideas with a certain status for a specific zone.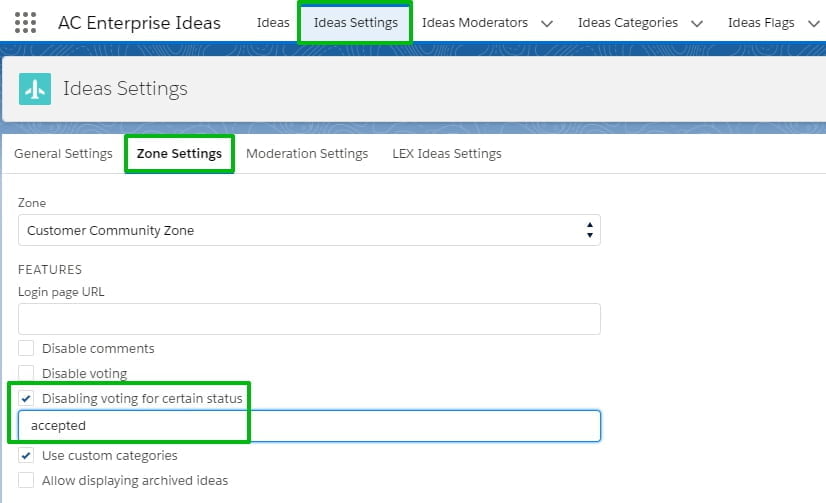 Don't miss more new cool features and updates by Advanced Communities!