Latest news about Ideas Enterprise
Dear friends,

You know that our AC team never stops improving and updating our components to serve you better.
Here are some latest news and updates about AC Ideas Enterprise component.

Now, moderation is available for ideas. Enable Ideas Premoderation to save created ideas as a draft and select profiles for which ideas on moderation will be not visible.
The draft ideas will be visible within the "on moderation" section of the ideas list in your environment.

To make the idea publicly available, edit the idea and uncheck the "Idea on moderation" checkbox.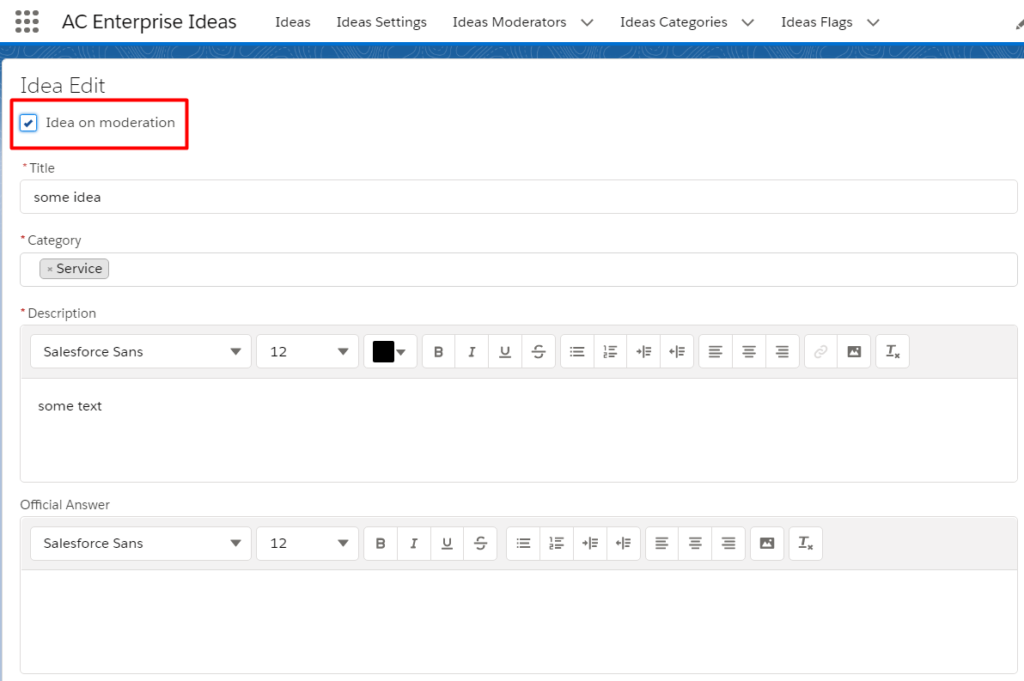 In our previous release, we added an option to upload attachments. In this release, we decided to improve this feature and made its usage optional for zones.
File attachment is available by default for all zones and ideas, but now you can disable uploading files for a specific zone.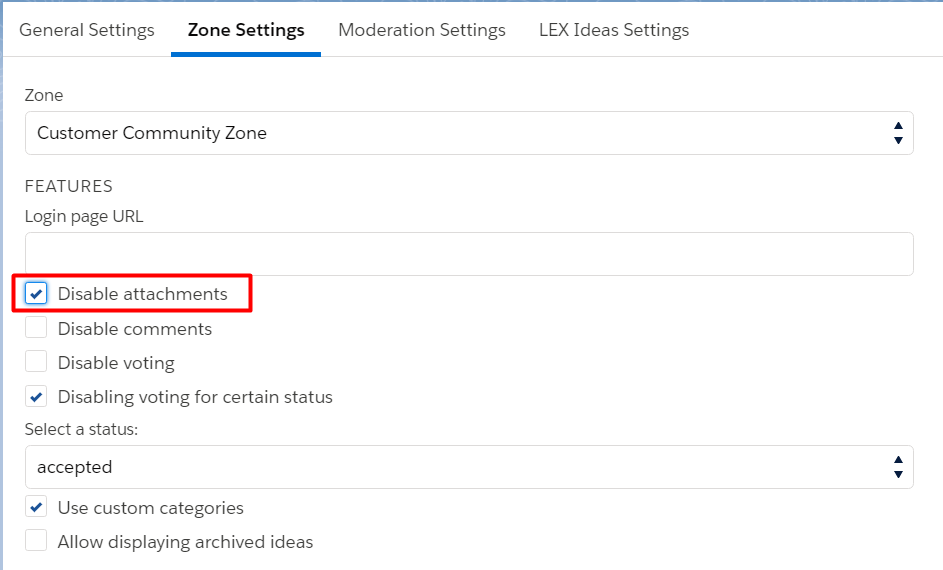 You often ask how you can merge similar or duplicate ideas. Unfortunately, this feature is not available on lightning, but you can do this on a classic interface.
To search for duplicate ideas and merge, do the following:

1. On the Ideas tab, click the title of an idea that you want to merge.
2. On the idea's detail page, click the Find Duplicates. Salesforce searches all the ideas within the zone and displays the five ideas with titles that most closely match the current idea's title. If the Possible Duplicates list does not contain any ideas that you want to merge, enter keywords in the Search for Duplicates field, and click Search.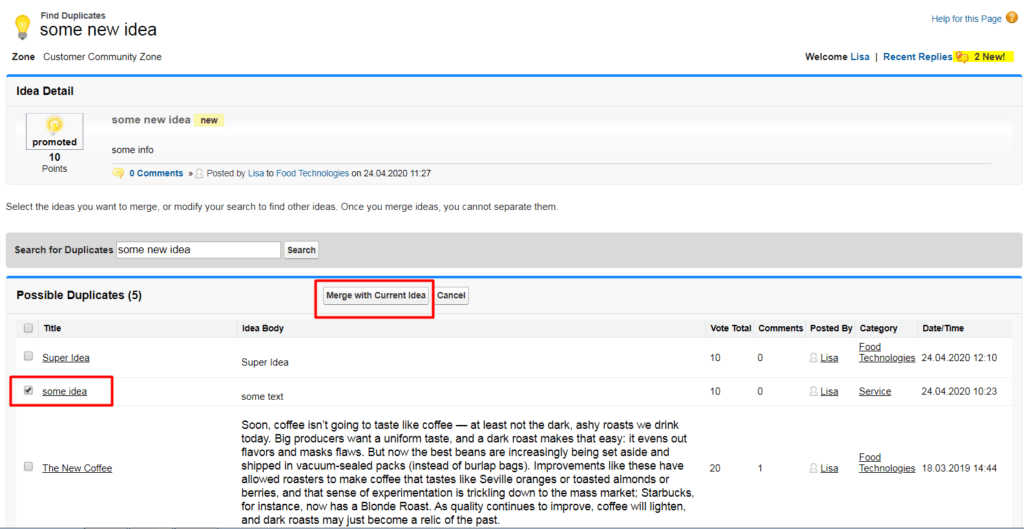 3. Select the ideas that you want to merge. Click Merge with Current Idea and select the idea that you want to be the master idea, and click Merge.

The result of merging ideas will be visible on the lightning interface and on the community.