NEW Community Payments and Donations Component
Dear Community Managers, Developers, Consultants, and Enthusiasts!

This summer, Advanced Communities team continues to delight you with our NEW HOT components and updates.
We are pleased to present to you our new, absolutely awesome AC Payments and Donations component.

AC Payments and Donations component is already available for FREE on https://advancedcommunities.com/components/ac-payments-donations/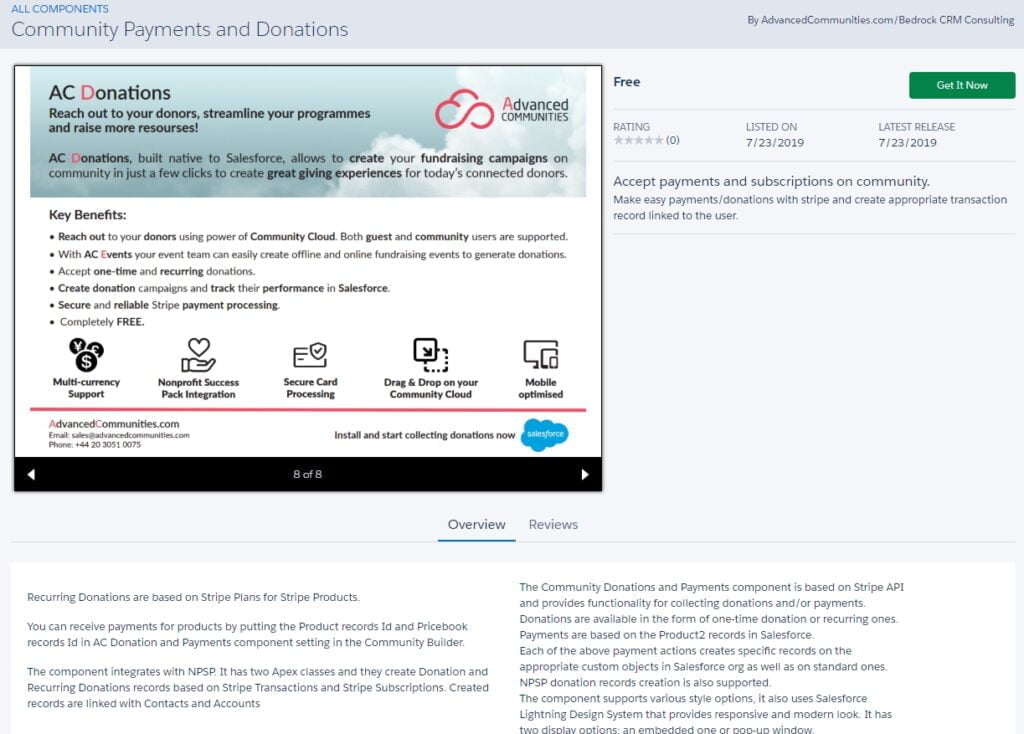 Now, you can collect donations, accept payments, and provide subscriptions just within your community.
The Community Payments and Donations component is based on the Stripe API and provides functionality for collecting donations and/or payments. The component also supports NPSP.
Donations are available in the form of One-Time Donation and Recurring ones.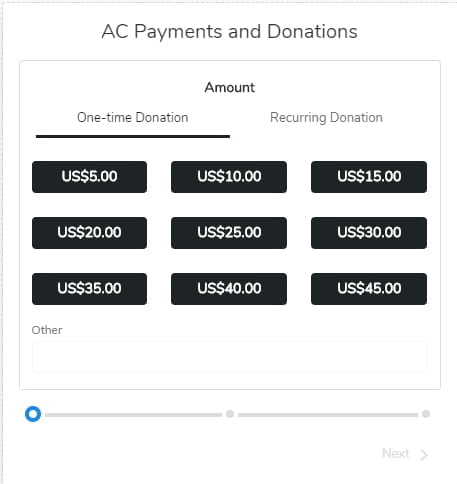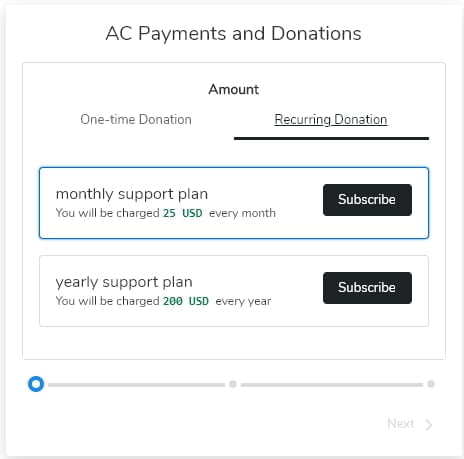 Payments are based on the Product and Price Book records in your Salesforce environment.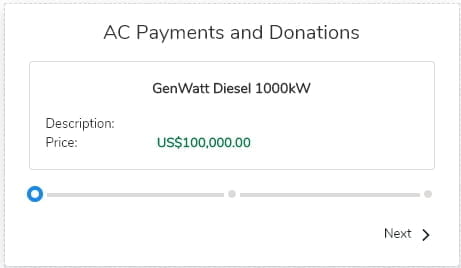 The component supports various style options, it also uses Salesforce Lightning Design System that provides responsive and genuine appearance.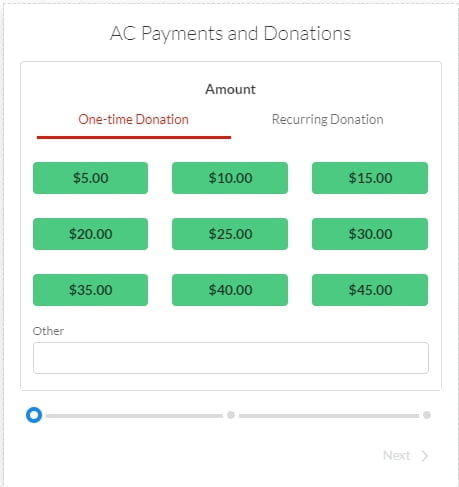 The component supports two display options: an embedded element or a pop-up.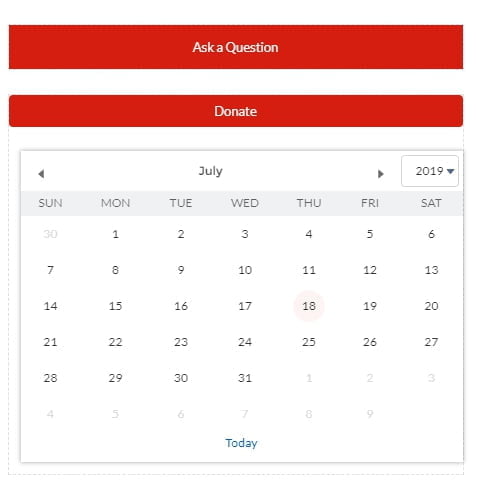 You can manage all Payments and Donations within Salesforce org.


We provide a complete User Guide to our component where you can find all the necessary information.

Also, watch a video about AC Donation and Payments component on Youtube.

Tag cloud