 Guide Dogs
Type: Non-Profit Association
Industry: Charity
Headquarters: Hillfields, Berkshire, UK
Number of volunteers: 16,000
Introduction
Guide Dogs exists to provide life-changing services to the 360,000 people who are registered blind or partially sighted, and the two million people in the UK who are living with sight loss. Guide Dogs provides a range of services with and beyond the dog to help thousands of people with different needs lead confident, independent and fulfilling lives.
Challenge
One of the services provided by Guide Dogs is a distribution of CustomEyes large print books for children with sight loss which means children and young people can have exactly the same books as their friends and classmates. This not only helps them keep up at school, but they can share books with friends too.
From Dr Seuss to Shakespeare, from inspirational fiction to educational textbooks, there are over 4,200 large print books available – and counting. Each one is custom made with font size, spacing, colour all tailored to a child's individual needs.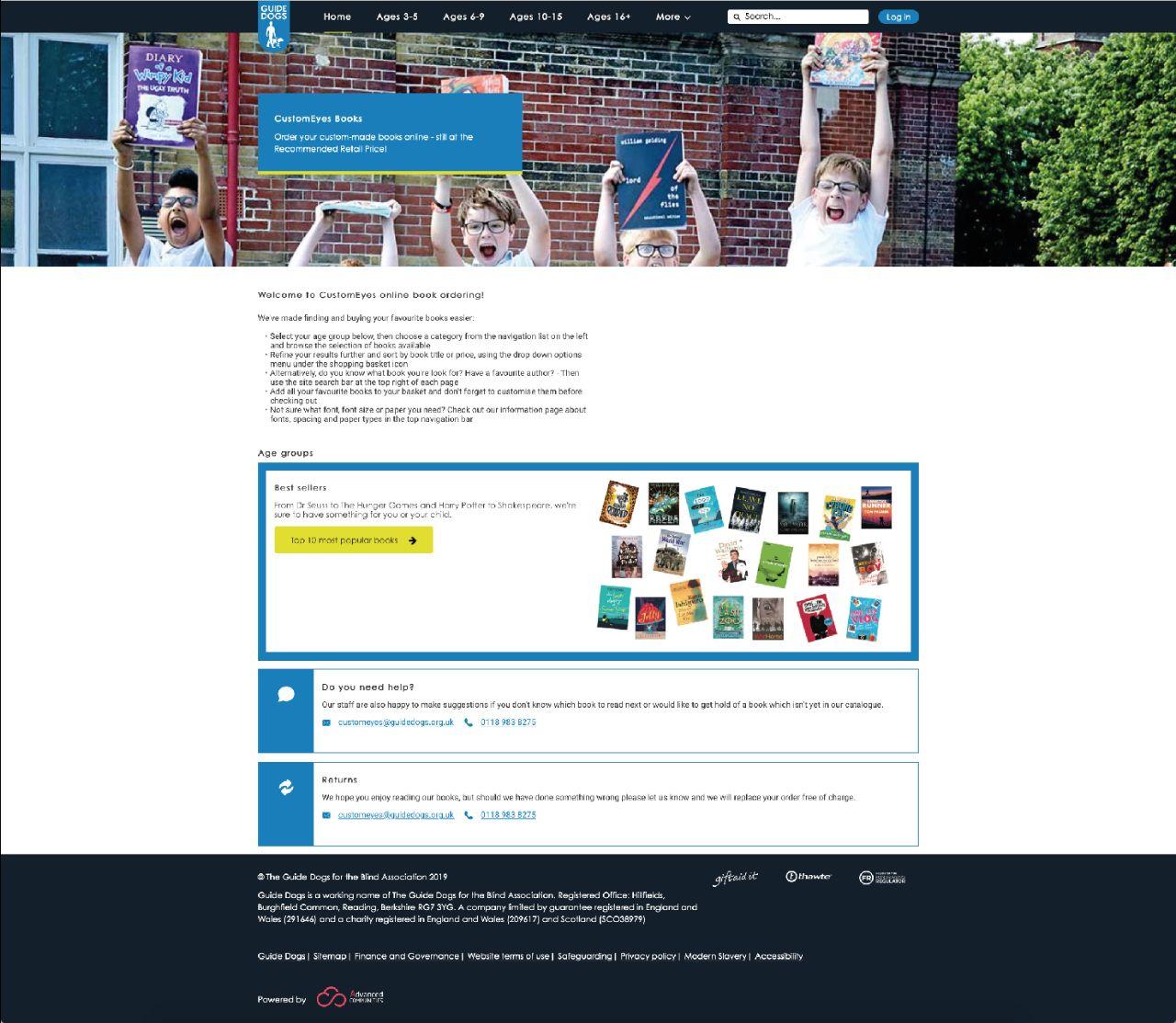 Solution
To make the distribution of CustomEyes large print books easier and more flexible, Advanced Communities provided Guide Dogs with its AC eCommerce component for launching a slick and easy-to-use on-line shop on their site.
Benefits and Result
AC eCommerce by Advanced Communities provides numerous advantages for launching a beautiful, brand customisable on-line storefront that allows customers to make completely secure payment transactions through credit and debit cards as well as offline payment. It also ensures flexible and customisable orders, shipment and tax management. To find out more, click here.
Get in touch
If you want to have a conversation about anything related to Community Cloud or see demos of our free components and learn how to maximize the value of community to your business.