Great Events are here!
Dear friends!

The most popular Salesforce native Events app got much better. To celebrate Dreamforce this year we have released the new major version of the Events component for the Community Cloud!

Many more new wonderful and unique features await you with this release. We believe Events 1.5 surprise you greatly with such features as paid events including early-bird pricing option, stripe integration, preview option, and dietary preference forms.

Learn more about how you can not only organize awesome and memorable events but also sell tickets and profit!

Interested?! Then let's take a closer look…

The number one on our list of new features is the new functionality to create paid events using pricing packages.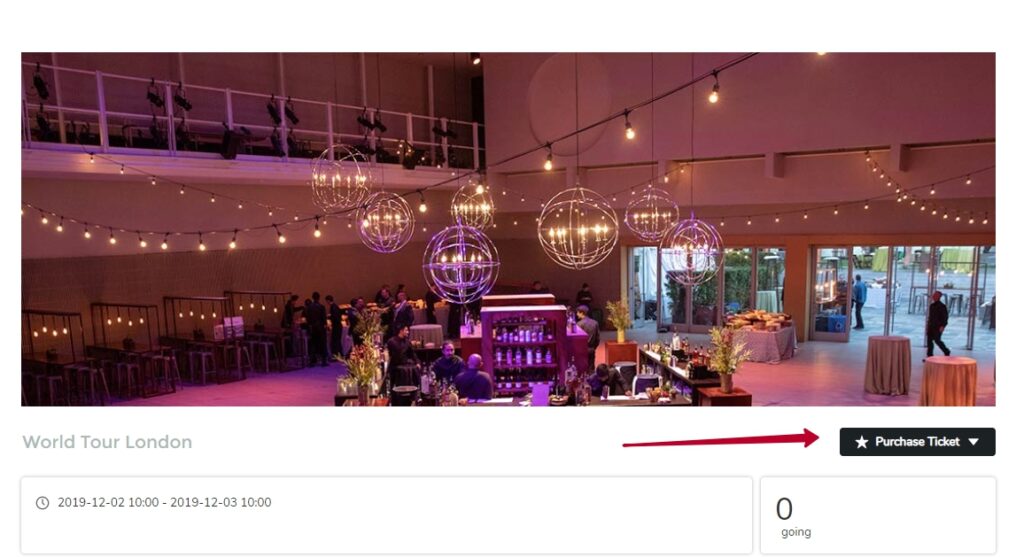 You can create different pricing packages for the same event.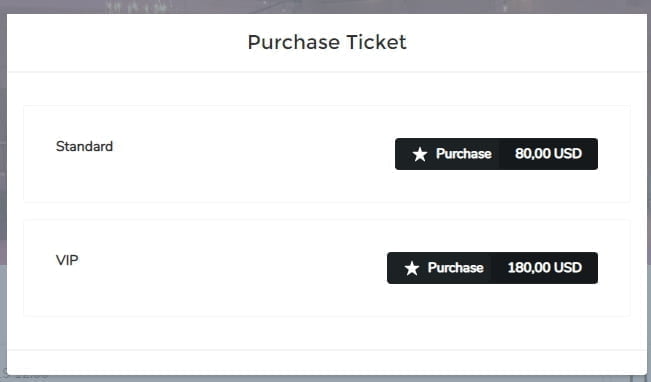 Now your participants can purchase tickets for an event within the community. Moreover, they can even purchase a ticket for their friend or colleague using the "Purchase ticket for someone else" option.
Use the Early Birds feature and set up the date until which participants can buy their tickets cheaper.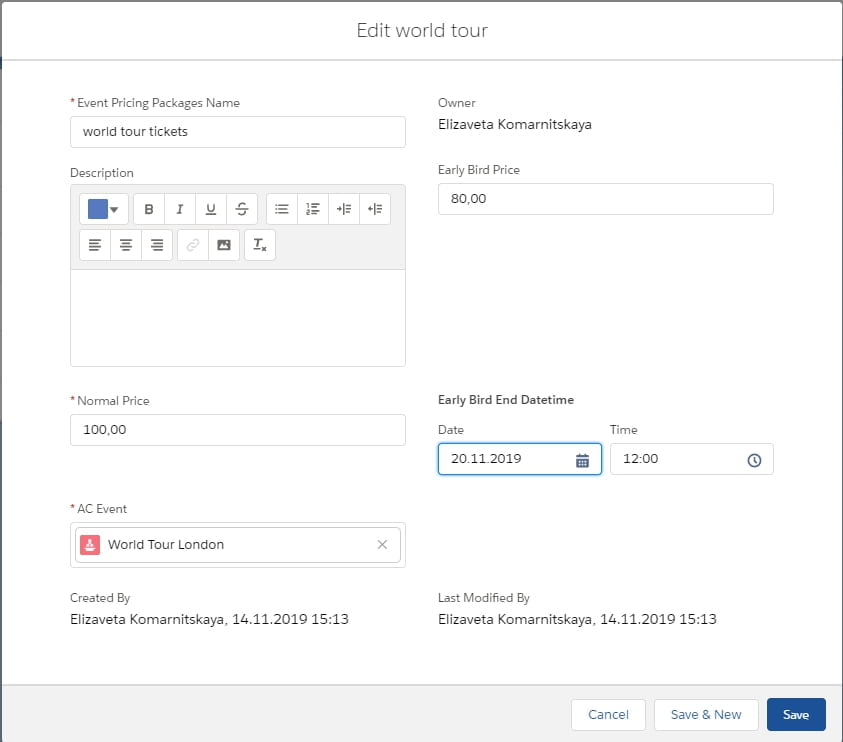 Events 1.5 is integrated with the Stripe API, so you don't need to worry about the security of accepting debit and credit card transactions. Besides, you can easily manage who bought the ticket and for how much on your salesforce org.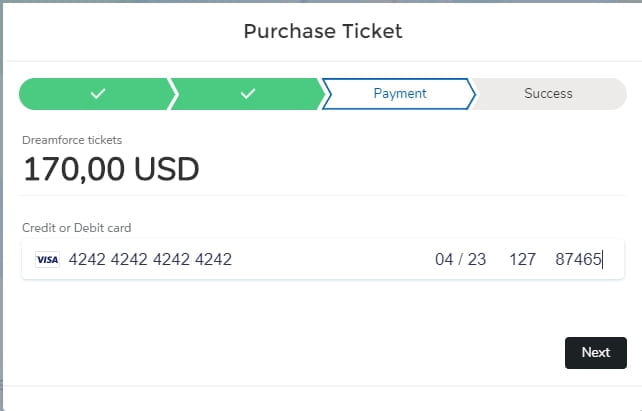 The next not less great feature is Dietary Preferences forms. Now your event participants will be able to share their food preferences with you or you can request any information for the event from your guests. Create custom field sets to provide a suitable menu for your guests according to their dietary tastes and restrictions. Event participants will be happy to know you care about them.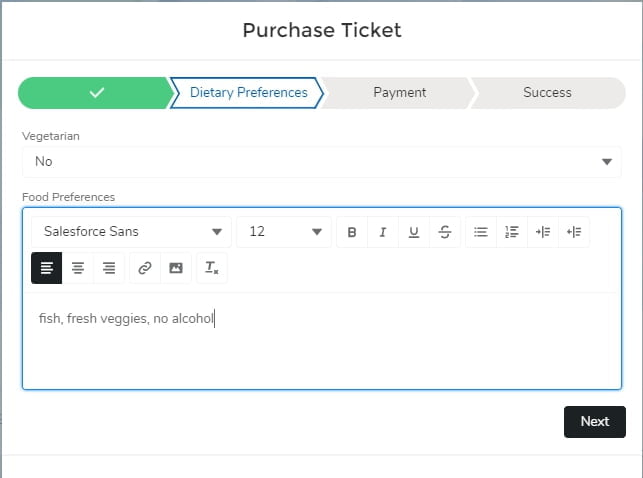 And last but not least is the Preview option. Create events and view how they will look like in the community. Also, now all created events are saved in the draft mode by default. As far as you decide and confirm the certain event to be shared on the community, go to the Preview tab, and click the "Publish" button.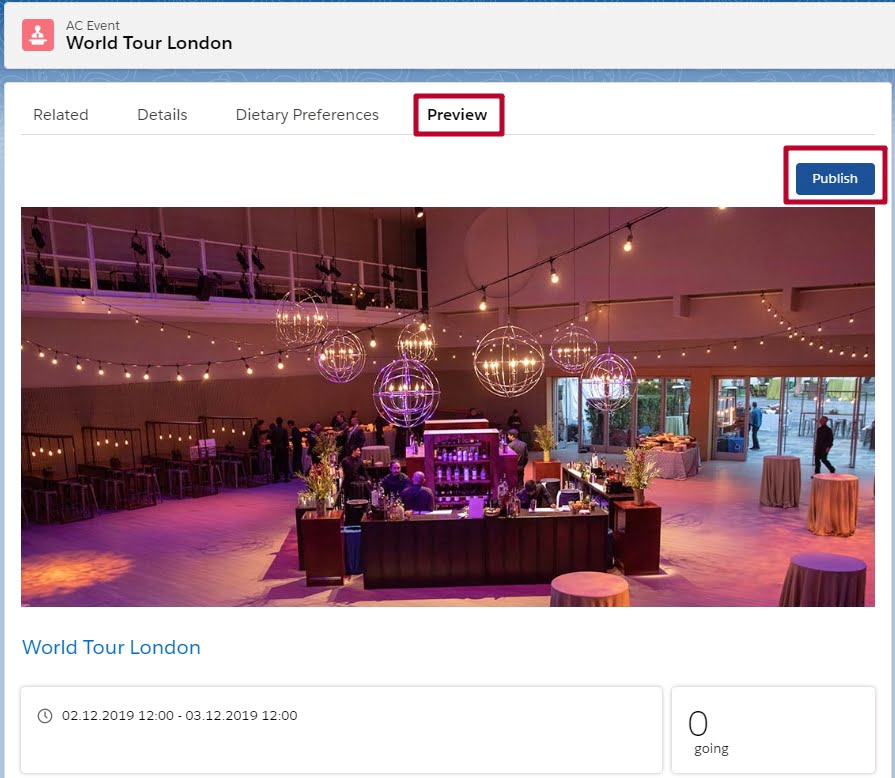 Enjoy your new Events by Advanced Communities!
Tag cloud