Welcome NEW Member Directory Enterprise Component!
Member Directory is a vital software not only for membership-based and nonprofit organizations but for all public-faced web sites.

AC team already has an application for member management that many of you might know and use – AC User Directory for Community.

We are thankful to everyone who uses our component and hurrying to let you know this component continues working and stays free.

However, our team releases a NEW application – AC Member Directory Enterprise – that is a much-improved version with more extensive functionality.
You can get the AC Member Directory Enterprise app on the AppExchange or contact us at salesteam@advancedcommunities.com to request a demo and ask questions.
AC Member Directory Enterprise is a community component that allows users to find the right community members by location and any other filter that admin configures.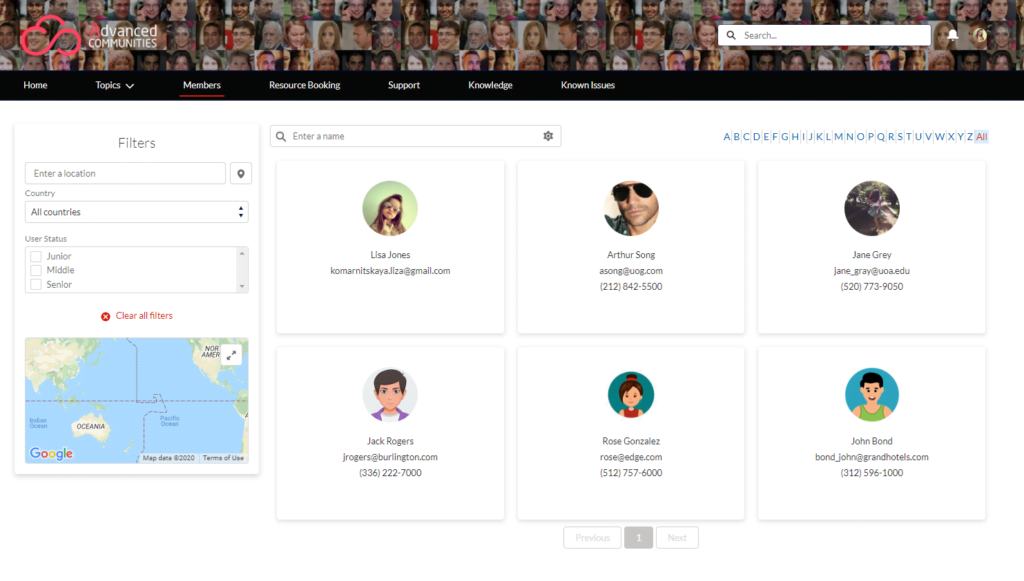 Flexible and dynamic settings help to display community members with the smallest accuracy. Set up appropriate user information fields and filtering with the help of responsive custom field set functionality. Create different groups of participants by dividing them using the zoning function.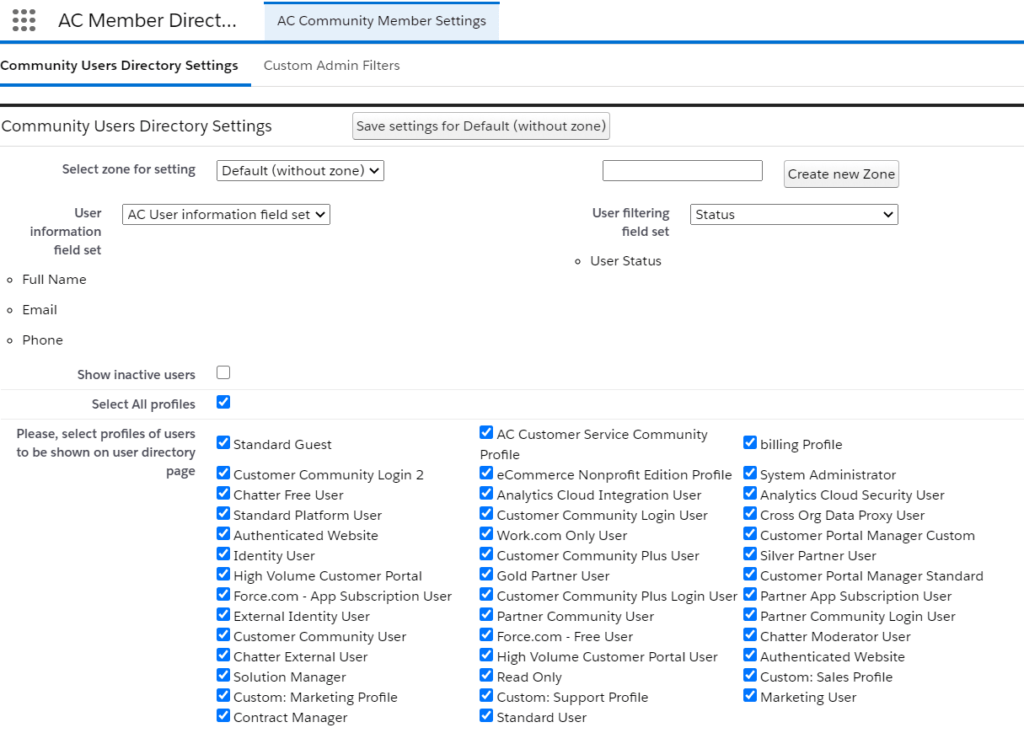 Custom Admin filtering feature allows you to add custom filtering values that will be visible on the internal org and managed by admins only. Custom filters for admins allow managing the list of members visible on the community with one click.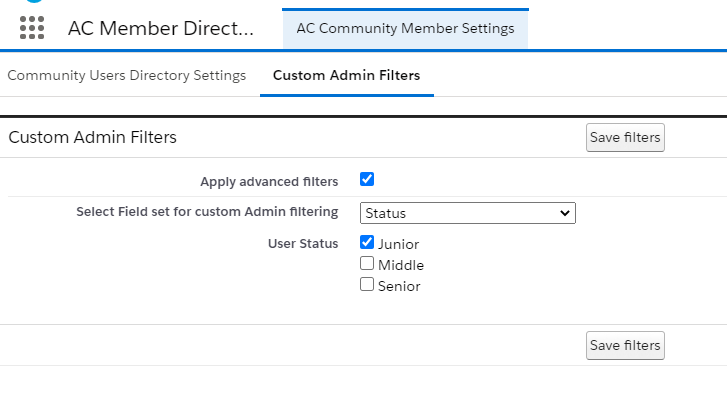 Let your members explore an advanced search by location.
AC Member Directory Enterprise integrates with Google Maps. Let your community members view and search for each other according to their location coordinates.
You can also establish the radius in miles members' search will be performed.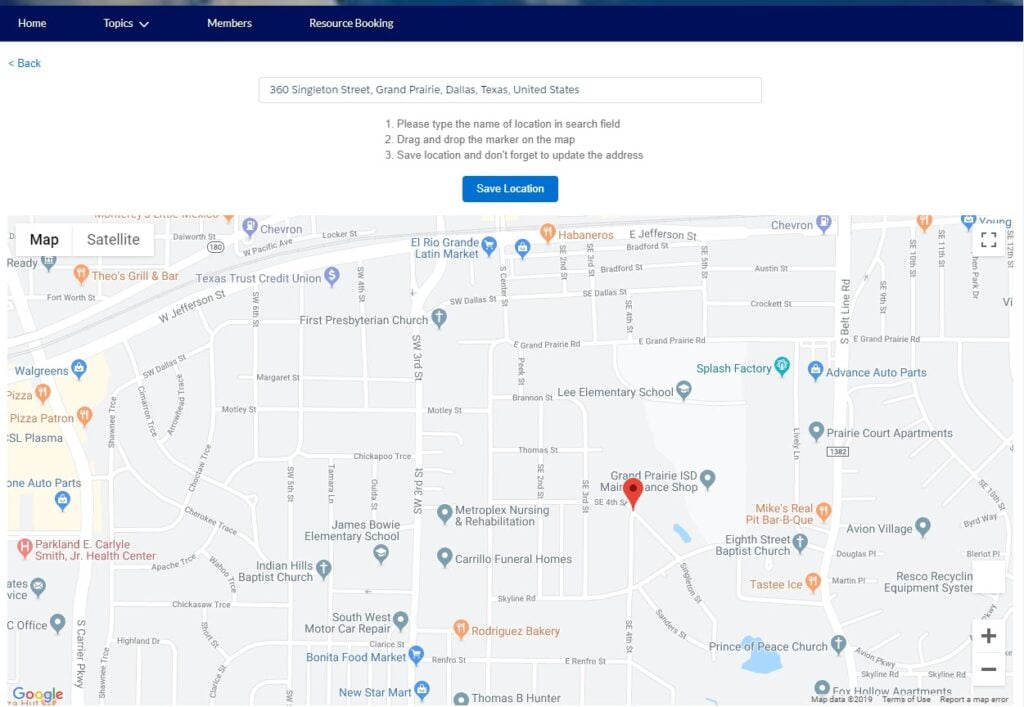 Create a perfect digital experience with configurable items height, flexible sidebar position, and search radius choice.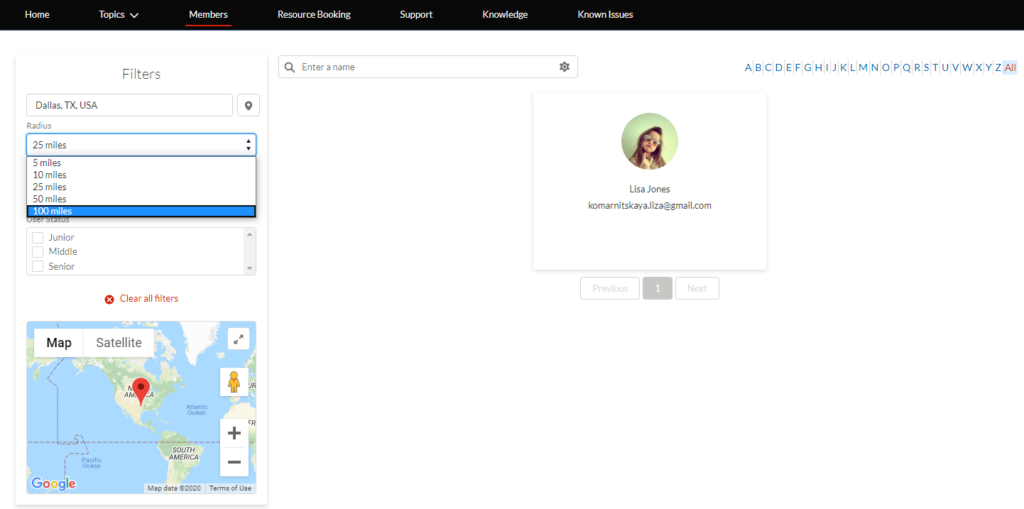 Even more cool components and great features are awaiting you! Follow us on socials and don't miss the amazing component and upgrades.

Tag cloud