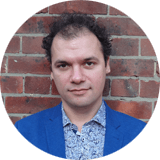 Stas Dunayev
Certified Salesforce Application Architect and technology enthusiast with an interest in artificial intelligence and machine learning. MSc in Database Systems from Westminster University.
Read more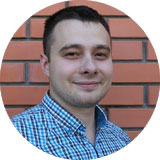 Aleksey Sheldagaev
Bachelor's degree in Computer Science. Certified Salesforce Developer. Interested in programming, cars, space, music, ski, science, movies, video games. His personal goal is to visit as many places on the Earth as possible and to make something valuable for humanity.
Read more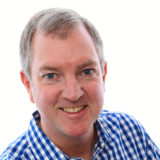 Tom Furtney
Tom is an experienced leader and has worked within the Salesforce ecosystem since 2007. Tom has a deep understanding of Salesforce, having held roles at both SI and ISV partners. Tomhelps his clients get the most out of their Salesforce investment by listening to their needs, and helping them reach their goals by aligning technology, processes and people
Read more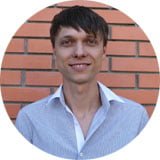 Dmitry Omelchenko
Salesforce consultant. Bachelor's Degree in Computer Science. Certified Salesforce Developer and Admin. His hobbies are cars, gadgets, big tennis, skis, travel, and he lists his goals as being adventurous, having an exciting, stimulating life and to live for each day.
Read more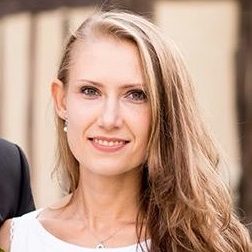 Valentina Naumenko
Head of Marketing.
Having worked at KPMG and a range of international companies Valentina brings a wealth of experience in marketing, consulting and business administration. Master's Degrees in International Economic Relations and Civil Engineering. Keen on history, architecture and travelling.
Read more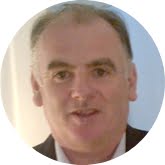 Tony Ferguson
Tony has extensive knowledge of the IT industry. Experienced in sales and business development, he has been involved in many high value projects in both government and the commercial sector. When it comes to customers and business partners, Tony's guiding principle is that they are all important and you should never let them down.
Read more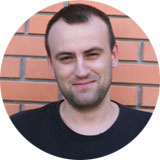 Anatoly Savenko
Salesforce consultant. Master's degree in Computer Science. Graduated in 2016. His hobbies are programming, sports, fishing, music, guitar, chess and running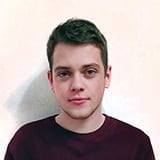 Anton Kutishevski
Bachelor's degree in Journalism. Hobbies: reading books, drawing, playing guitar, walking. Interests: programming, computer graphics, music and literature.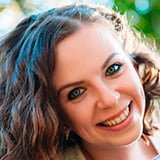 Lisa Komarnitskaya
Specialist's degree in Languages and Literature. Like to learn everything new and happy to share my knowledge with others. Fond of music, dance, theatre and psychology. Cloud technologie enthusiast.
Read more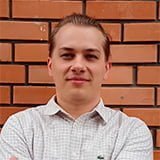 Ross Volonchuk
Salesforce Developer. Massive Internet Of Things and Raspberry PI fan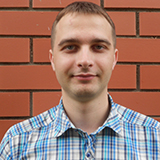 Dmitri Dubnovitski
Salesforce Developer. Lightning framework. Like Javascript, CSS and all things related to front end.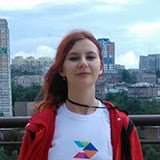 Lyubov Usoltseva
Mum, Salesforce superhero, Java, Android Developer.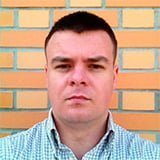 Yuriy Egorov
I like sport, travelling, learning foreign languages, carting racing, watching movies. My goals: self development, discover new things, participate in new technology projects.
Read more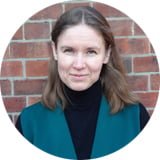 Egle Pielikyte
Salesforce Admin and Business Analyst. Her interests include self-expression, health and fitness, equality and her cat! Certified Salesforce Admin/AppBuilder.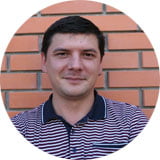 Ilya Dunayev
Front End developer. Interests: travel, programming, movies, video games, books.Education: Machine Engineering College I want to build my own robot.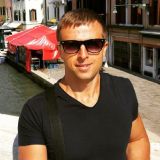 Vladimir Opyata
Project and release manager.
Bachelor's degree in Computer Science. Salesforce administrator.
I'm interested in sports, reading, travelling, programming, languages learning, maintaining healthy lifestyle.
Read more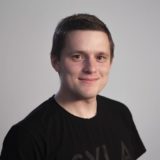 Yevhen Synii
Junior SF Developer and big fan of new LWC framework. Bachelor's degree in Computer Science. Constant Learning is part of Yevhen's lifestyle.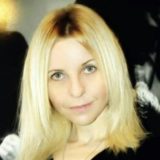 Tatiana Koval
HR Manager. Master degree in Math. More than 12 years of International background in Marketing&Sales Analytics in the Beauty industry (Oriflame, Estee Lauder, Kosmystik). Tatiana is fond of cognitive psychology and design. Love nature, reading and travelling.
Read more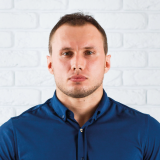 Dmytro Makovii
QA engineer. Master of Mechanical Engineering. Hobbies: videogames, motorcycles, travelling.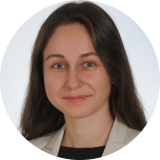 Anastasia Burdiuzha
Project Manager. Master degree in Business and Management. More than 5 years of international experience in commercial and non-profit sectors. Keen on sustainable development, entrepreneurship, sports and art.
Read more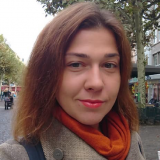 Kateryna Smirnova
Project Manager. More than 12 years of experience in international companies (state institutions, hydropower, construction, retail, etc). Speaks fluently English, Spanish and German. Keen on self-development and  new knowledge. Team work and motivation are key factors to deal with all sort of challenges. Her mantra: Dream big and anything is possible. Long distance runner.
Read more