ONLINE COMMUNITIES
ENABLING CUSTOMER and PEER-TO-PEER INTERACTIONS
Online communities have already become an established and powerful tool for engaging with customers—whether that's finding answers to their questions about your product or service, or helping others find the answers to their questions. A thoughtfully designed and well-built online community can significantly reduce your number of support inquiries, improve customer retention, and build brand loyalty.
Unique Benefits for You
Increase Engagement
Make the communication with your organization transparent and easy, allowing quick access to the information your customers need.
Cut Support Costs
You no longer need to maintain a huge technical support department to answer FAQs. Within the online community, users can help each other, share solutions, and use self-service.
Customization Options
We can customize the appearance and functionality of your community to fulfill your objectives and serve the needs of your customers.
Access to Documentation, Videos, and Resources
Online communities allow you to share knowledge, provide access to videos and documentation, and track which data is most popular with your customer base.
Gamification Features
Salesforce provides extensive gamification features that make online communities more exciting and keep your customers engaged.
Experience Personalization
Experience Cloud allows you to segment users using the "audiences" feature and provide targeted, tailored experiences for different user groups.
Online Communities Case Studies
Salesforce communities implementation has driven success
By providing our expertise and utilising years of experience of our Salesforce Certified Experience cloud consultants, we help our customers manage and benefit from the ever-increasing number of new product features.
IT/High-Tech
Spotify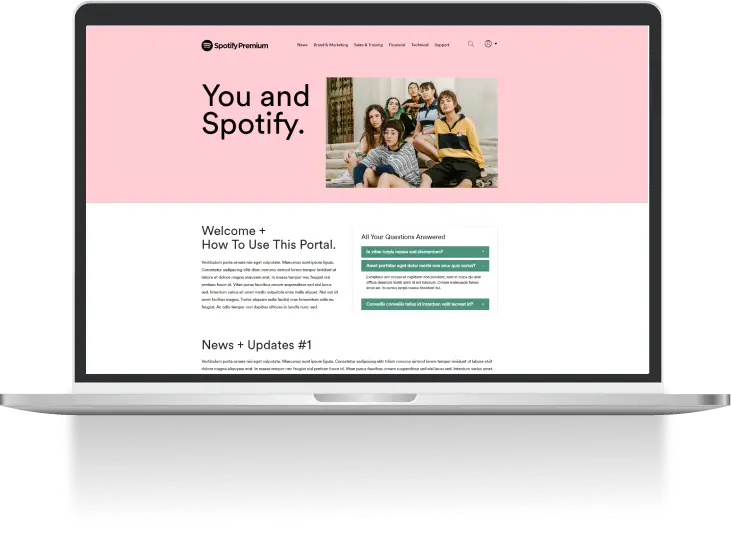 Spotify Technology S.A. is a Swedish music streaming service that provides DRM-protected music and podcasts from record labels and media companies. Spotify required two separate sites: one for bringing artists, developers, investors, and vendors together and another as a communication channel used for sharing news, events, announcements, and blog posts.
Enhanced file management and sharing
Exceptional customer service with a new case management system
Better connection and collaboration with the customers
Increased website traffic and overall company productivity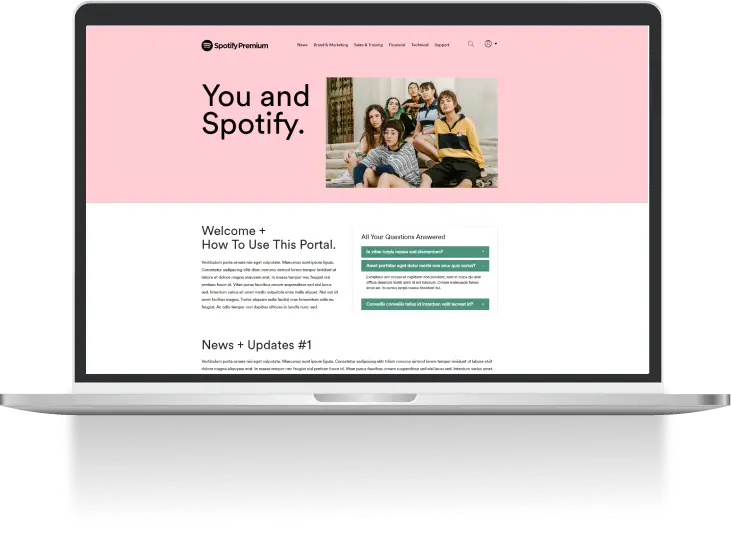 Cases: Non-profits
Greenpeace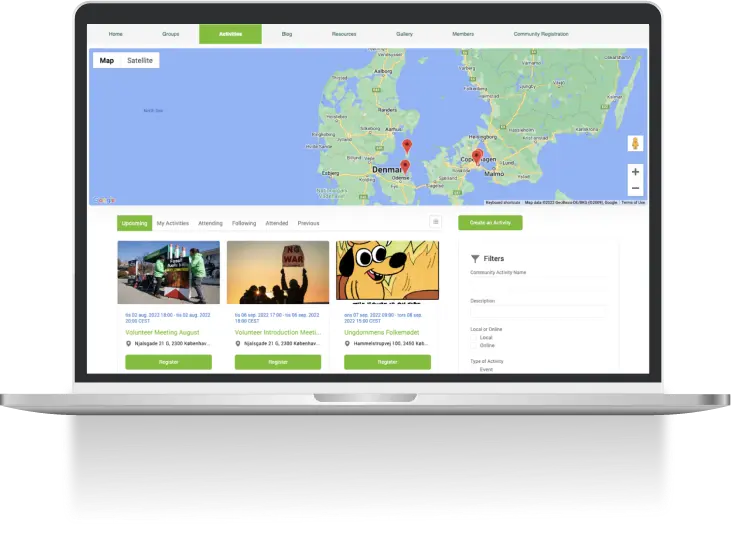 Greenpeace is a well-known non-governmental environmental organization with offices in 55 countries. Relying on volunteers, Greenpeace works on defending the natural world for a green and peaceful future. Greenpeace UK required its existing volunteer community groups to be updated and moved from the external system to the Salesforce Community Cloud platform.
Better communication within the community
Enhanced online collaboration and information sharing
Simplified and more effective group management
Increased engagement and user satisfaction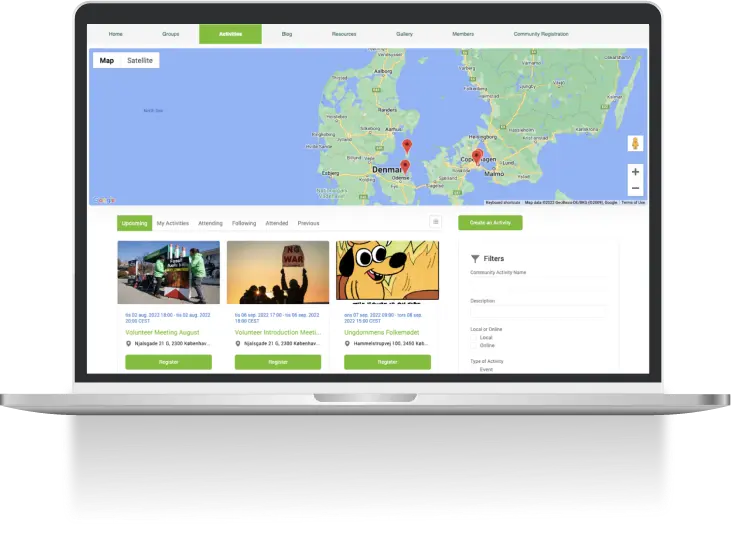 IT/High-Tech
MuleSoft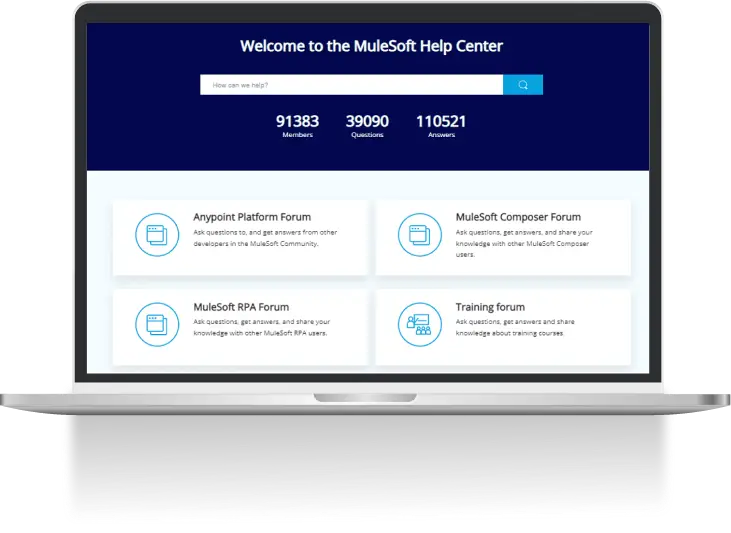 MuleSoft, Inc. is a software company that provides iPaaS software for connecting applications, data, and devices without writing code. Advanced Communities was involved in the strategic project of moving the Mulesoft Help Center from the legacy PHP forums to Salesforce Community Cloud. That included moving 20000+ forum users with the discussions, likes, follows, reputation points, images, and userpics to Salesforce.
Improved engagement and collaboration with Mulesoft customers
Better system performance
Streamlined and more efficient company processes
Increased productivity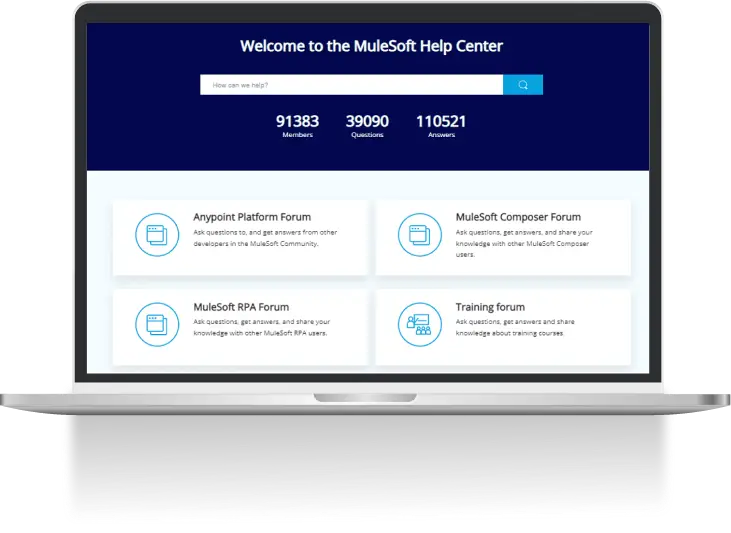 How Can We Help You?
Over the years we've accumulated a wealth of experience working with Salesforce Experience Cloud, helping businesses and nonprofits connect with customers, partners, members, donors, volunteers, students, and alumni. We can help you with any kind of Experience Cloud engagement, and share our expertise and best practices to help you maximize your investment. We look forward to speaking with you!
Trusted by great companies
We help our customers succeed with Salesforce and Experience Cloud