Salesforce Migration Services
AN INNOVATIVE APPROACH TO YOUR BUSINESS ORGANIZATION
When it comes to migrating your valuable business data from any CRM system to Salesforce, challenges are inevitable. Even when it involves Salesforce to Salesforce data migration, the process can be costly, time-consuming, and demanding in terms of the required technical tools and methodologies.Let us handle the complexities while you focus on propelling your business to new heights of success. At Advanced Communities, our specialists are well-versed in various Salesforce migration tools and techniques, ensuring a seamless and efficient data migration experience. We leverage the best practices in Salesforce migration, significantly reducing risks and maintaining impeccable data integrity by eliminating errors.
Data Migration in Salesforce Services
Salesforce to Salesforce data migration
We ensure a seamless transfer of data between Salesforce instances. We employ proven methodologies and tools to securely migrate records, objects, and customizations. Trust us to handle your data with utmost precision, ensuring a smooth transition without any disruptions to your business operations.
Migration from legacy systems
We ensure that your data, including contacts, users, images, groups, feed comments, likes & votes, reputation points, etc is accurately mapped and imported from your legacy system to an Experience Cloud site. We use different Salesforce data migration tools, like Salesforce Data Loader and more.
Large-volume data import
Our expertise lies in managing the smooth and precise transfer of extensive data sets into your Salesforce system. Leveraging advanced tools and our proficiency, we guarantee a seamless migration process while upholding the integrity of your data.
Benefits of our Salesforce data migration services
Data integrity and accuracy
We prioritize data integrity and accuracy throughout the migration process. Our meticulous techniques ensure accurate mapping, validation, and cleansing of your data. By mitigating the risk of data loss or corruption, we guarantee that your valuable information remains intact and reliable in the new Salesforce environment.
Minimal downtime and disruption
We prioritize careful planning and execution to minimize operational disruptions. Our experts collaborate closely with your team to establish an efficient data migration strategy in Salesforce that minimizes impact on day-to-day operations. We ensure a smooth migration process that keeps your business running seamlessly.
Scalability and future-proofing
Our Salesforce migration services are designed to not only meet your current requirements but also accommodate future expansion and changes. We leverage industry best practices and utilize Salesforce's robust capabilities to ensure that your migrated data is structured in a scalable manner.
Industries
Our Salesforce community migration services are applicable to a wide range of industries and can be useful for organizations of varying sizes and needs. Whether in IT/high tech, finance, healthcare, manufacturing, or nonprofit industry, our services ensure a smooth and successful migration, empowering organizations to unlock the full potential of Salesforce in achieving their business goals.
Why Advanced Communities?
Expertise and experience
Our team brings a wealth of expertise and experience in Salesforce data migration. With years of hands-on experience and a deep understanding of best practices, we are well-equipped to handle complex migration projects. We are confident in our abilities as a trusted Salesforce migration assistant, delivering exceptional results and ensuring a smooth transition for your organization.
Tailored solutions
We understand that each organization has unique requirements and challenges. That's why we offer customized solutions that align with your specific needs. By taking the time to thoroughly understand your business processes and objectives, we can design a Salesforce CRM migration strategy that optimizes efficiency and maximizes the benefits of Salesforce for your organization.
Data integrity and security
Data integrity and security are paramount to us. We prioritize meticulous planning, mapping, and validation processes to ensure that your data is accurately migrated and remains secure throughout the process.
Seamless transition
Our goal is to make the Salesforce.com data migration process as smooth and seamless as possible. We work closely with your team, offering comprehensive support and guidance at every step. From planning and execution to post-migration support, we strive to minimize disruptions to your business operations, ensuring a seamless transition to Salesforce.
Cost and time efficiency
Our team employs efficient methodologies and Salesforce migration tools to streamline the Salesforce lightning migration process, reducing downtime and minimizing resource requirements. We aim to deliver the project on time and within budget, allowing you to quickly realize the benefits of Salesforce and drive your business forward.
Quality assurance
We focus on validating and verifying the accuracy, completeness, and consistency of your migrated data. Our skilled QA professionals meticulously review the data migration process, conduct rigorous testing, and perform data reconciliation to identify any anomalies or discrepancies. 
Migrations Case Studies
Salesforce communities implementation has driven success
By providing our expertise and utilising years of experience of our Salesforce Certified Experience cloud consultants, we help our customers manage and benefit from the ever-increasing number of new product features.
Cases: Nonprofits
Greenpeace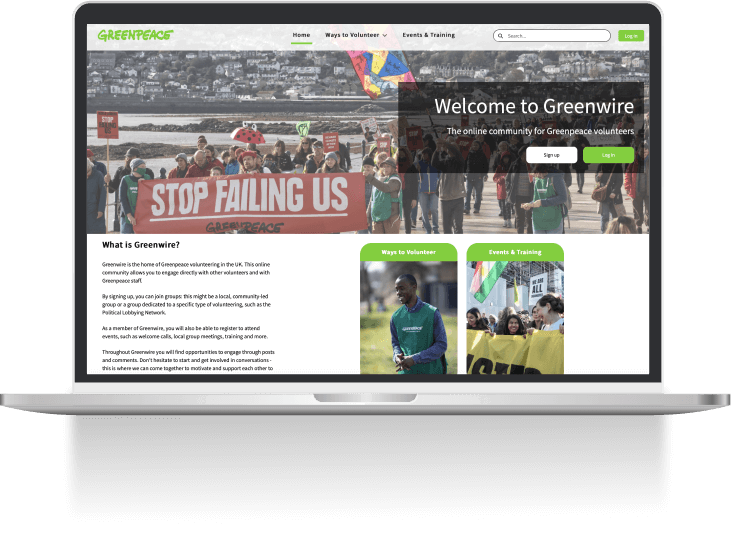 Greenpeace is a well-known non-governmental environmental organization with offices in 55 countries. Relying on volunteers, Greenpeace works on defending the natural world for a green and peaceful future. Greenpeace UK required its existing volunteer community groups to be updated and moved from the external system to the Salesforce Community Cloud platform.
Better communication within the community
Enhanced online collaboration and information sharing
Simplified and more effective group management
Increased engagement and user satisfaction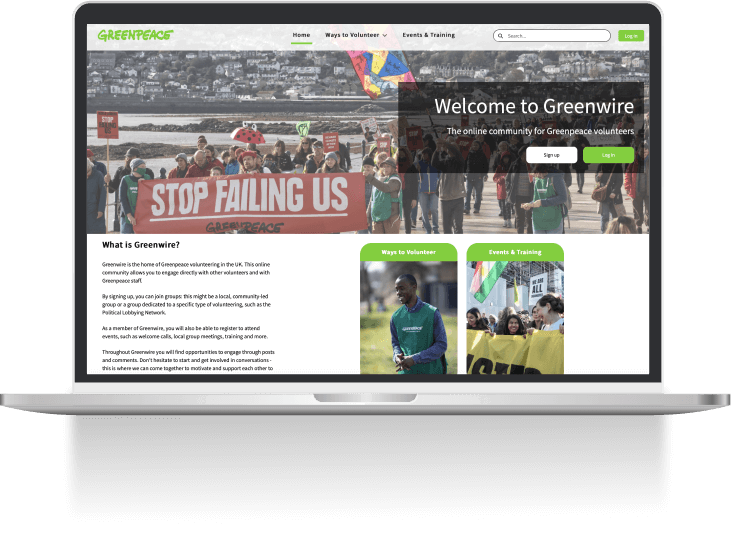 IT/High-Tech
MuleSoft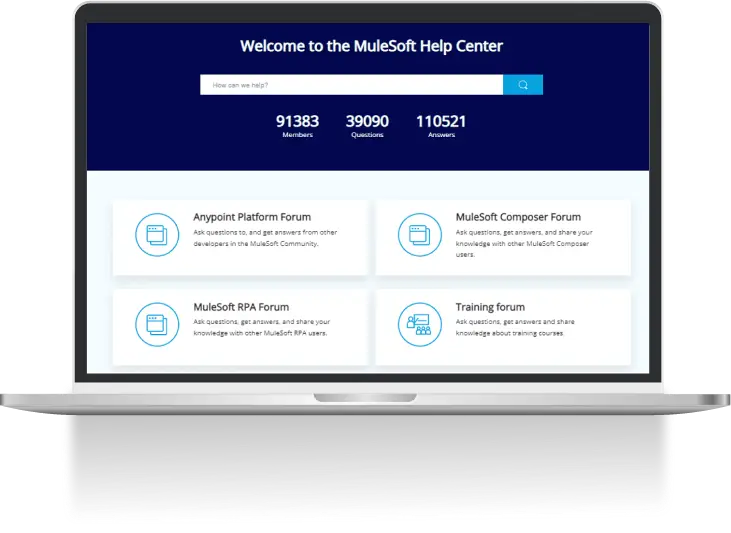 MuleSoft, Inc. is a software company that provides iPaaS software for connecting applications, data, and devices without writing code. Advanced Communities was involved in the strategic project of moving the Mulesoft Help Center from the legacy PHP forums to Salesforce Community Cloud. That included moving 20000+ forum users with the discussions, likes, follows, reputation points, images, and userpics to Salesforce.
Improved engagement and collaboration with Mulesoft customers
Better system performance
Streamlined and more efficient company processes
Increased productivity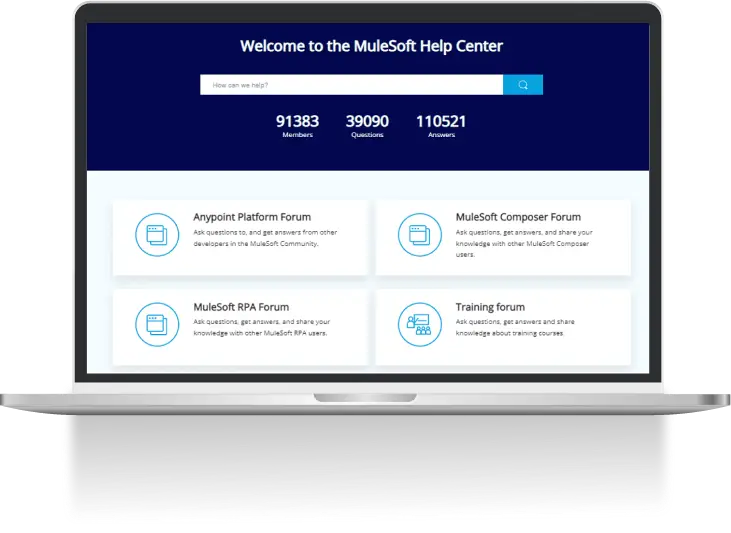 Cases: Nonprofits
Wesleyan Church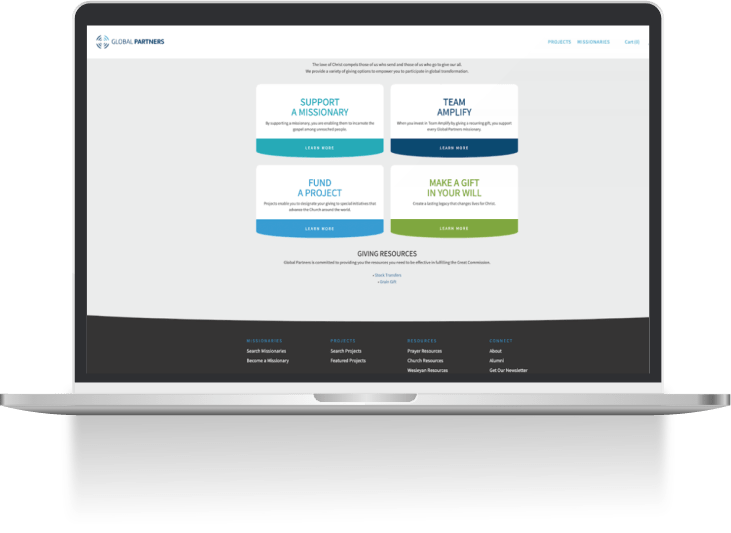 Wesleyan Church is a US Protestant church working with vulnerable and exploited communities to help alleviate poverty, suffering, and injustice and continually providing substantive support to ongoing international relief and development efforts.
A Salesforce-integrated community that centralizes all data and delivers relevant information
A beautiful portal with powerful functionality for effective online donation management
Enhanced system performance that ensures frictionless donation processes
Better collaboration and interactions with site users, partners, and supporters
Improved customer service and support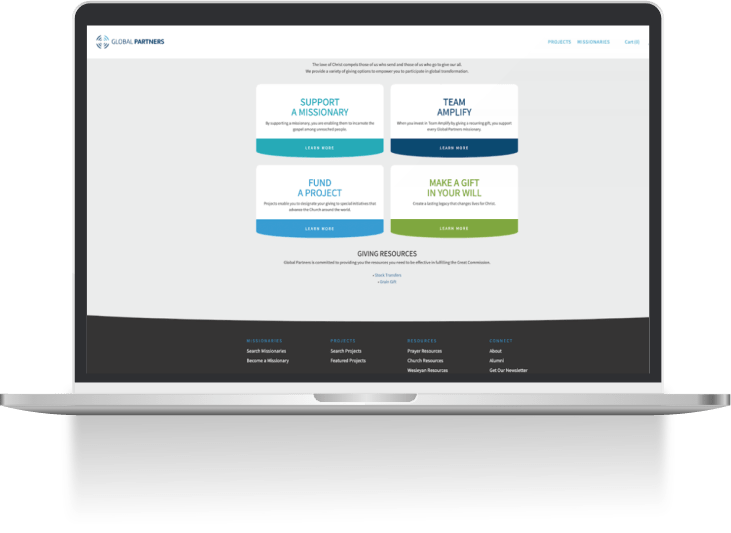 Let's talk services
If you'd like to discuss any of our services or how we can help, please complete the form and we'll back to as soon as we can.
Trusted by great companies
We help our customers succeed with Salesforce and Experience Cloud