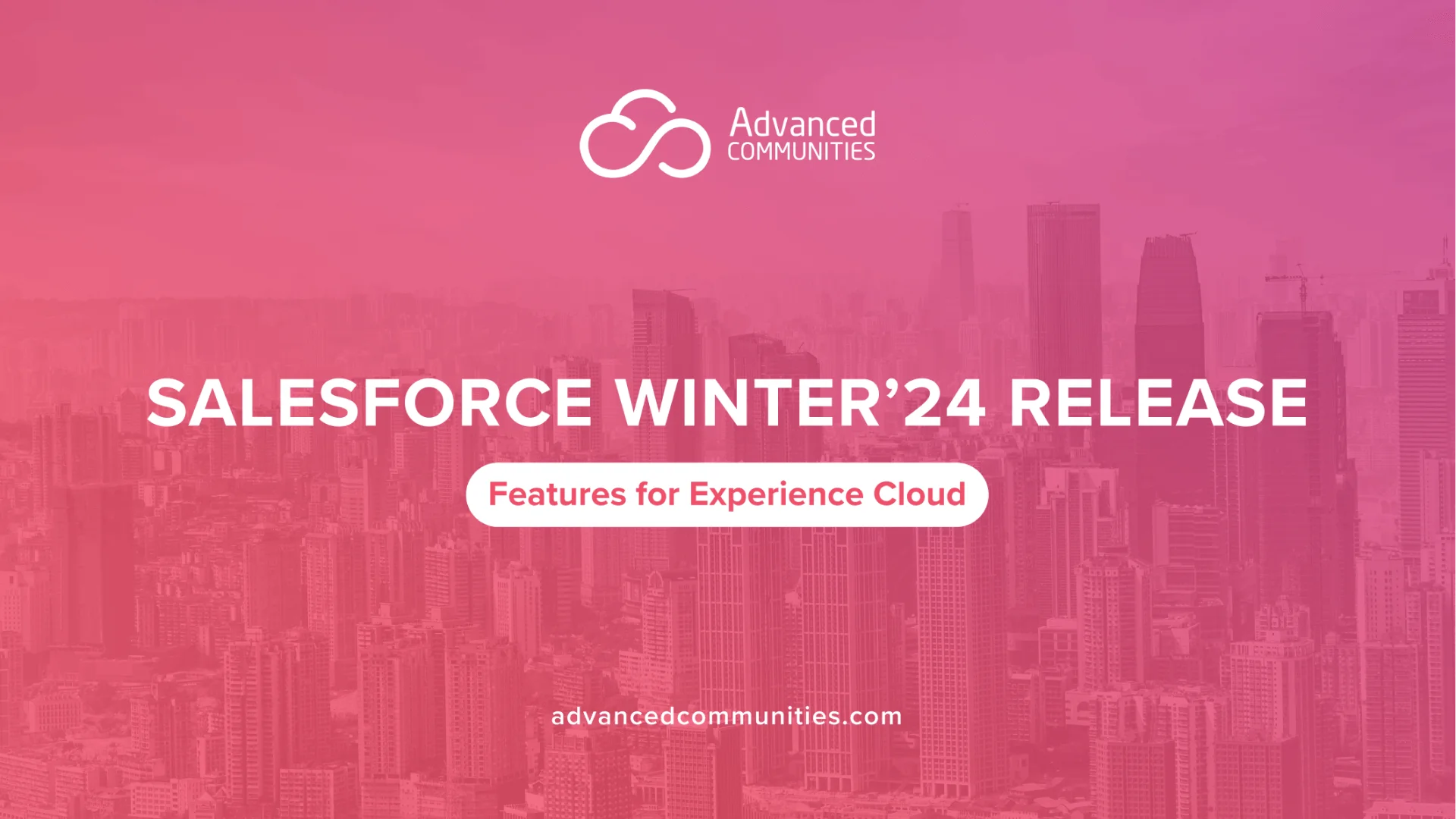 Salesforce Winter '24 release:
Discover Exciting Features for Experience Cloud
Get ready to check out the latest and greatest in Salesforce's Winter 2024 Release! We've got some useful upgrades for Experience Cloud in this quick overview. You'll find improved visibility rules, easier component navigation, the Style Tab for custom CSS, and the Actions Bar Component making things exciting. This release shows that Salesforce is all about empowering organizations for more meaningful connections, setting the stage for a future where user experiences shine. Don't miss out — let's dive in!
Trusted by great companies
We help our customers succeed with Salesforce and Community Cloud
Award-Winning
Experience Cloud Consulting Services and Apps
Trusted by all major Salesforce partners and thousands of happy customers