Salesforce for Healthcare Industry
SHOW YOU CARE WITH A СOMPREHENSIVE
IT SUPPORT SYSTEM FOR POTENTIAL
PATIENTS AND CLIENTS
Medical services should be convenient for both the client and the doctor, as well as create additional value for the organization that's providing those services. We can help your clients and/or patients interact more comfortably with your organization, while your staff receives more convenient, safe, and reliable tools for accessing information about the patients they're seeing. With Salesforce for healthcare and Advanced Communities, your organization can also create its own network where your customers can connect with your partners.
How Healthcare Organizations Can Benefit from Using Our Solutions for Salesforce Experience Cloud
Knowledge Hub
Offer an easy way for your patients to find healthcare services in Salesforce, as well as relevant and important medical information about various health conditions and treatment options from anywhere and at any time.
Case Management and Self-Service
Provide your customers and patients with a case management solution to create new cases and track existing ones. Implement robust, fast response services with entitlements, milestones, and service level agreements (SLAs).
Partner Networking
Create your own partner network and increase your revenue with channel sales. Look for new partners and offer more tools to make existing partners more successful and efficient.
Ideas for Improvement
Allow your patients and employees to share ideas and suggestions on how to improve the services and products of your medical organization.
Integrated Booking Service
Use our Salesforce native components to create an integrated service booking system on your patient portal to allow patients and partnering clinics to make bookings easily with just a few clicks.
Event Management
Engage with patients, promote health education, and share medical updates and news by organizing and managing medical events such as seminars, conferences, and webinars with our event management solution for Experience Cloud.
Our Services
Patient Portal
Use our healthcare solutions for patient management to set up a patient portal to allow your clients to access their medical records, schedule appointments, refill prescriptions, receive test results, make bookings, or pay for treatments.
Health Information Portal
Improve patient satisfaction by providing your clients with access to health information and healthcare services, as well as educational resources about various health conditions and treatment options from anywhere and at any time.
Partner Network Portal
Create your own medical partner network to publish both partner listings, healthcare solutions, or medical services on your website and let your patients connect with your partners to get a personalized healthcare experience.
Our Salesforce-Native Apps for Healthcare Companies
AC Partner Marketplace
An impactful solution for creating a robust and effective partner network that enables healthcare providers to collaborate and manage their partner ecosystem, including third-party vendors, medical device manufacturers, and insurance companies.
AC Events Enterprise
The ultimate event management solution for running webinars and online and in-person events, such as health education seminars, medical conferences, public health campaigns, and more. Events Calendar feature to keep users informed about upcoming events.
AC Knowledge Management Enterprise
A knowledge management solution for providing patients and partners with important health information resources, such as articles, documentation, medical information, and treatment guidelines, while encouraging self-service and collaboration.
Salesforce Experience Cloud Solutions for Healthcare
Salesforce provides a comprehensive set of tools for health organizations and medical institutions to help them improve patient care, increase efficiency, and enhance collaboration across the entire healthcare ecosystem. Explore the capabilities of Salesforce Experience Cloud for healthcare and life sciences with Advanced Communities!
Why Choose Us?
Expertise
Our team of Salesforce specialists has a wealth of experience working with nonprofits and healthcare organizations. We are here to help you overcome any obstacles specific to your industry, ensuring your success in the long run.
Customization
We can provide you with a tailored solution that fits your needs, whether it's related to managing patient data, personalizing patient experiences, optimizing manual operations, or any other requirement you might have.
Client Satisfaction
Our main objective is to assist medical organizations in achieving their goals by providing an exceptional patient management experience.
Innovation
We keep ourselves abreast of the latest trends and technologies in the health and life sciences, to offer Salesforce solutions that address the current challenges faced by your industry.
Commitment
At Advanced Communities, we provide customized solutions to healthcare organizations that use Salesforce to improve their services, enhance the patient experience, manage partners, organize events, and gather feedback. With us, you can be confident that you're getting the best possible service and support for your healthcare company.
Contact us today to learn more about how we can help you achieve your goals with Salesforce for healthcare.
Case Study
Salesforce communities implementation has driven success
By providing our expertise and utilising years of experience of our Salesforce Certified Experience cloud consultants, we help our customers manage and benefit from the ever-increasing number of new product features.
Cases: Healthcare
Oryon Imaging (former London Imaging Centre)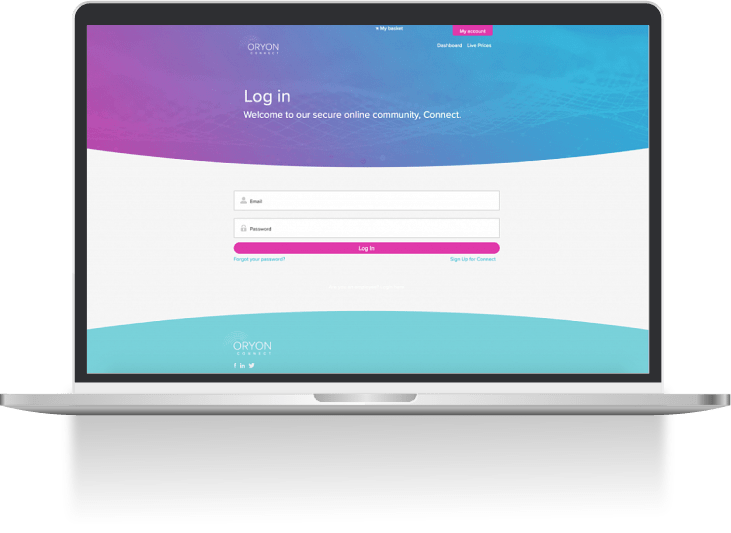 Oryon Imaging, previously known as London Imaging Centre, is a private diagnostic imaging centre based in central London, UK, that provides high quality imaging services.
Improved user experience for registrations of new patients and partnering clinics
Advanced service booking system
User-friendly and sleek portal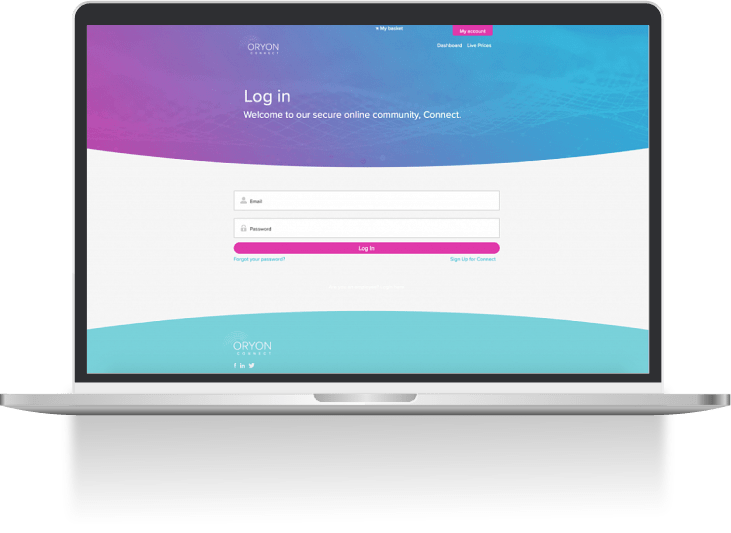 Trusted by great companies
We help our customers succeed with Salesforce and Community Cloud