Salesforce Partner Management & Lead Generation App
LET EXPERIENCE CLOUD BECOME A POWERFUL DRIVER OF PARTNER SUCCESS
AC Partner Marketplace is a powerful application for the Salesforce Experience Cloud partner community that enables businesses to expand their ecosystem by creating a network of partners. This app can help you easily find and engage with partners, enhance lead generation in Salesforce, and grow your business in a secure and customizable environment.
Elevate Collaboration, Amplify Success.
Establish a partner network on your website, enabling your partners to attract new customers while granting your customers the utmost freedom to effortlessly discover and select the finest suppliers and products – all within your Experience Cloud environment.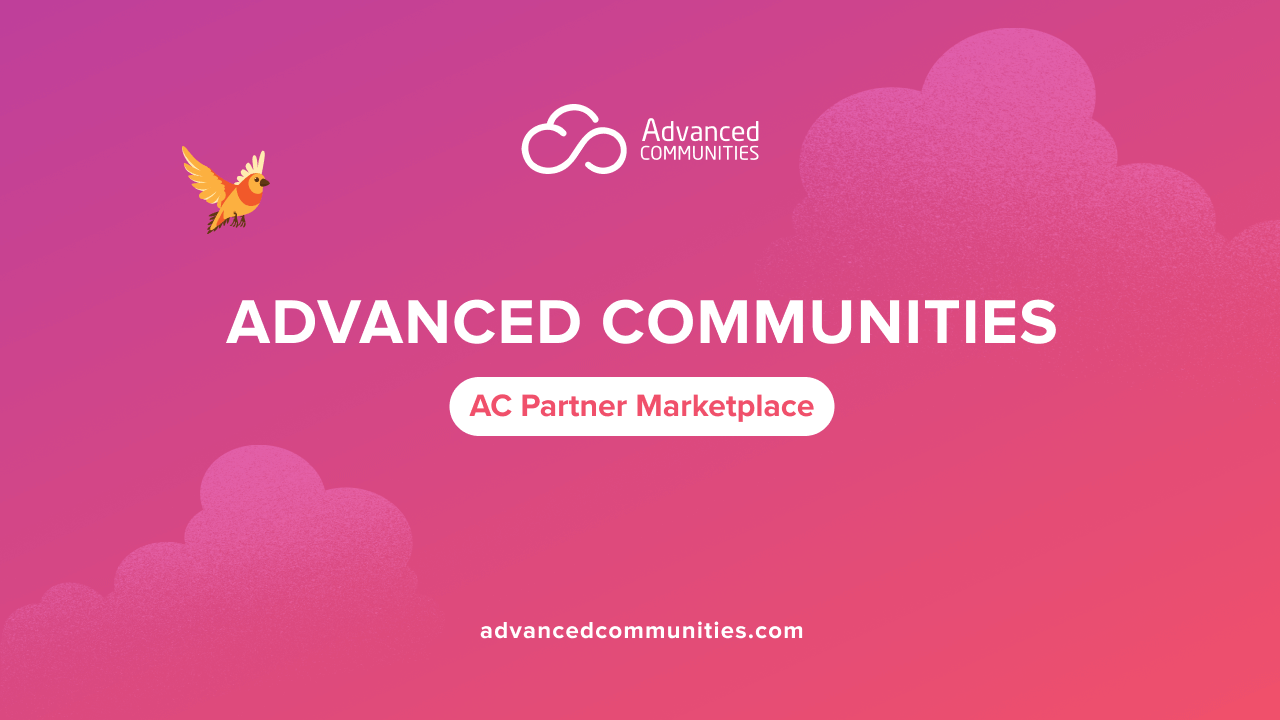 Unique Features
Standard dynamic or advanced filtering
Help your customers find the right partners by using AC Partner Marketplace's adjustable filtering and sorting functions. Let them filter and sort partner listings by rating, name, location, country, industry, level, or other criteria to find the best fit for their needs.
Ratings & reviews support
Provide your customers with an invaluable source of feedback in your Salesforce PRM by enabling the Ratings & Reviews functionality. Users can rate partners as well as their solutions and services to help other customers make informed decisions.
Centralized partner data
Have a clear overview of your partner ecosystem by accessing all the necessary information about your partners in one place Find the partner's description, contact information, location details, and current reviews & comments on each separate partner page.
Lead generation
Leverage the power of the AC Partner Marketplace as a Salesforce lead generation tool to generate leads for your business. Simply enable the "Contact Partner" button and start collecting new leads from the "Contact Partner" form with just a few clicks.
Partner profile management
With AC Partner Marketplace, partners can update their own information, including listings, contact details, location, logo, and more. They can also access leads generated from the contact form on the Account Management page, removing the burden of manual updates.
Google Maps integration
AC Partner Marketplace integrates with Google Maps, enabling users to easily locate and contact relevant partners based on geolocation. This feature streamlines partner searches and improves the user experience on your Salesforce partner relationship management site (PRM).
Advanced app moderation
Your partners can create, edit and update their solutions with or without approval processes. We've also developed the ability to send notifications to the approver and/or partner when an app, solution, or service is edited, published, approved, or declined. The configurations are made internally within the Settings tab.
Zones support
With this feature, you can efficiently target and engage audiences based on their specific needs. Create Zones to streamline your partner relationship management process and ensure that partners and their solutions are aligned with the right audiences.
Custom fields support
Seamlessly modify, add, and show unique additional information on partner apps using custom fieldsets. Capture and showcase the unique information that matters most to you and your users. Tailor the experience to meet your specific needs and provide unparalleled value to your users.
Don't wait any longer to create a powerful partner management system in Experience Cloud. Try AC Partner Marketplace now and start reaping the benefits today!
Get Started Now!
Contact us for
any questions
If you want to have a conversation about anything related to Experience Cloud or see demos of our components and learn how to maximize the value of community to your business.
FAQ
Can partners delete applications directly from the Experience Cloud site?
Yes, as long as the permissions are set appropriately on the partner's profile.
Is the layout flexible?
Absolutely. Control the sidebar position and choose the view that works best for you—list or tiles.
Is it possible to customize the "Contact Partner" form?
You have the flexibility of using our out-of-the-box contact form or creating a custom one to generate new leads and let customers contact partners directly.
What is the Salesforce relationship management system?
Salesforce is a powerful customer relationship management (CRM) system that helps businesses manage all aspects of their customer interactions, from sales to service and support. With a cloud-based infrastructure, all data is stored on remote servers and accessed through the internet, making it accessible to employees from anywhere with an internet connection.
In addition to CRM functionality, Salesforce offers a wide range of features and tools to help businesses manage customer interactions. One such tool is the Experience Cloud platform, formerly known as Salesforce Community Cloud, which enables businesses to build branded, mobile-friendly websites and portals connected to Salesforce CRM. 
To further enhance the functionality of Experience Cloud, businesses can expand by implementing AppExchange solutions for Experience Cloud, such as AC Partner Marketplace, AC Ideas Ultimate, and AC Events Enterprise.
What are the best partner network solutions for Salesforce partner portal on Experience Cloud?
To enhance the functionality of a Salesforce partner portal, businesses can use a range of AppExchange add-ons, such as referral management solutions, partner analytics applications, training and certification solutions for partners, and partner marketplace apps. Advanced Communities offers a variety of PRM solutions designed for businesses of different industries and sizes that use Salesforce Experience Cloud. You can explore all of our solutions by navigating our website.
Top 8 features of the AC Partner Marketplace PRM app.
AC Partner Marketplace is 100% native to Salesforce & offers comprehensive features that make it easy to find and engage with partners, generate leads, and grow your business in a secure and customizable environment.
Here are 8 of its key features:
Partner Directory and Partner Marketplace functionality;

Customizable filtering and sorting options for partner listings;

Ratings and reviews support for partner solutions and services;

Contact Partner button for easy connection with partners;

Lead generation with Contact Partner form on the partner page;

Zones support for organizing partners and solutions;

Self-service capabilities for partners to update their own information;

Google Maps integration for finding relevant partners and solutions.
How can I use AC Partner Marketplace as a Salesforce lead generation tool?
Leverage the power of the AC Partner Marketplace as a Salesforce lead generation software to generate leads for your business. Simply enable the "Contact Partner" button and start collecting new leads from the "Contact Partner" form with just a few clicks. 
What do I need to know about AC Partner Marketplace as a Salesforce partner support tool?
AC Partner Marketplace is a powerful tool for businesses looking to improve their partner support and engagement. By leveraging its streamlined partner management features, centralized partner portal, advanced analytics, and partner enablement capabilities, businesses can build strong relationships with their partners and drive mutual success.