Customer Portals in Salesforce
Comprehensive customer experience + efficient support team
Elevate your customer support experience and supercharge your support team's productivity with the transformative Salesforce Experience Cloud self-service community. By empowering customers to find solutions on their own, you can significantly lighten the workload on your customer support team. Say farewell to the complexities of filing cases through customer support and welcome a new era of delighted customers who feel empowered and in complete control of their journey.

Advanced Communities is here to help you with your SFDC self-service portal and customer community implementation!
What Salesforce Customer Portal Services We Provide

Support portal development
We're here to help you revolutionize your customer support experience by creating a dedicated customer community in Salesforce for you to provide your customers with a centralized hub to find answers, access resources, and connect with your support team seamlessly.

Data migration
Trust Advanced Communities to safeguard your valuable data during the seamless transition to Salesforce Experience Cloud from your legacy platform. Our expert team ensures a secure and accurate transfer, preserving the integrity and usability of your data in its new environment.

Third-party apps
Enhance self-service capabilities on your community customer service portal with AC accelerators for Experience Cloud. Harness the AC Ideas Ultimate solution to gather valuable feedback from your customers and AC Knowledge Management Enterprise to turbocharge knowledge management on your site.

User Experience (UX)
We specialize in crafting well-structured, intuitive, and user-friendly Salesforce community portals to help your customers easily find the information they're looking for. We'll design your site from scratch to make sure it's modern, eye-catching, and aligned with your brand.
Benefits of our self-service portals in Salesforce
Efficient case resolution
Our Salesforce support community streamlines case resolution, reducing delays and improving transparency. Customers can find answers independently, minimizing the need for phone calls. Save time for both your team and customers by empowering them to find quick solutions on their own.
Self-service empowerment
With our support portal on Experience Cloud, customers gain self-service capabilities. They can find answers and solutions independently through a comprehensive knowledge base, FAQs, and intuitive search functionality, reducing reliance on support agents.
Chat agent support
Our portal offers the convenience of live web chat, allowing Salesforce portal users to bypass time-consuming searches through knowledge repositories. With instant access to knowledgeable agents, customers receive relevant information faster and experience accelerated issue resolution.
Beautiful design
With our extensive knowledge in User Experience (UX), we specialize in crafting stunning, custom-designed Salesforce portals from scratch. Our team excels in creating visually captivating interfaces that are not only aesthetically pleasing but also highly intuitive and user-friendly.
Blog/news functionality
We can configure blog functionality on your Salesforce help portal, enabling your users to create blog posts, add attachments, and embed videos from platforms like YouTube or Vimeo, and you as a business to target specific audiences with relevant blog content.
Support and guidance
We provide our customers with constant ongoing knowledge support throughout the implementation journey and after the portal is launched. We'll show you how to customize pages, add or remove sections, and adjust images or content directly in Salesforce Experience Builder without needing to contact developers.
Why Advanced Communities?
Expertise
Our team of Salesforce specialists has a wealth of experience working with both commercial and nonprofit organizations. We are here to help you overcome any obstacles specific to your industry, ensuring your success in the long run.
Customization
We can provide you with a tailored solution that fits your needs, whether it's related to managing data, personalizing experiences, optimizing manual operations, or any other requirement you might have.
Client satisfaction
Our main objective is to assist businesses in achieving their goals by providing an exceptional customer experience and improving their support team performance.
Innovation
 We keep ourselves abreast of the latest trends and technologies to offer Salesforce solutions that address the current challenges faced by your company in your industry.
Contact us today to learn more about how we can help you achieve your goals with customer portals in Salesforce.
Support Portals Case Studies
Salesforce communities implementation has driven success
By providing our expertise and utilising years of experience of our Salesforce Certified Experience cloud consultants, we help our customers manage and benefit from the ever-increasing number of new product features.
IT/High-Tech
JFrog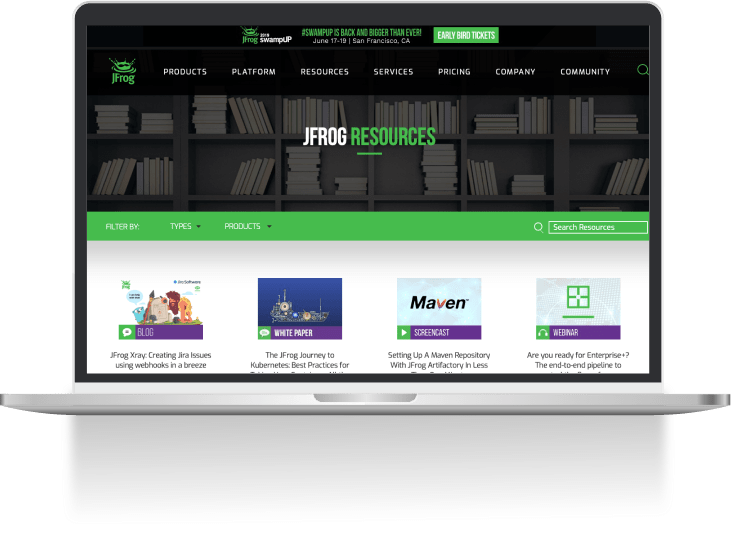 With the mission to transform the way companies manage and release software updates, JFrog has developed the world's first universal artifact management platform, ushering in a new era in DevOps – Continuous Updates. JFrog required a self-service portal for their quickly growing client base, which would provide effective support and a knowledge sharing system.
A public knowledge base that was integrated with their website and allowed a 360-degree view of the customer for an improved customer experience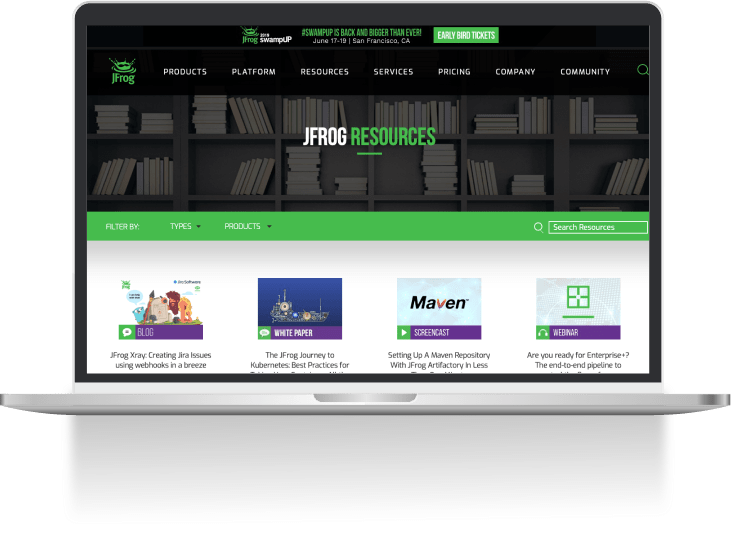 Financial Services
Marlborough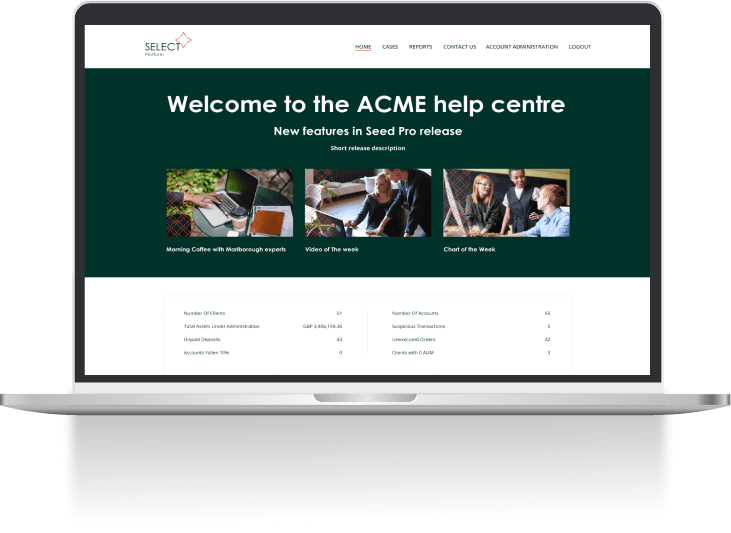 Marlborough is a UK-based investment management company with over 30 years of experience in the capital markets industry. As a prominent independent investment manager in the UK, Marlborough offers a diverse range of investment funds to both individual and institutional investors.
Designed and developed a highly intuitive support portal on the Salesforce Experience Cloud from scratch
Implemented a live chat & a video call functionality
Added report charts with statistics, a library of content resources, and flexible case creation functionality
Configured a dynamic "message of the day" feature
Implemented an out-of-the-box Salesforce Content Management System (CMS)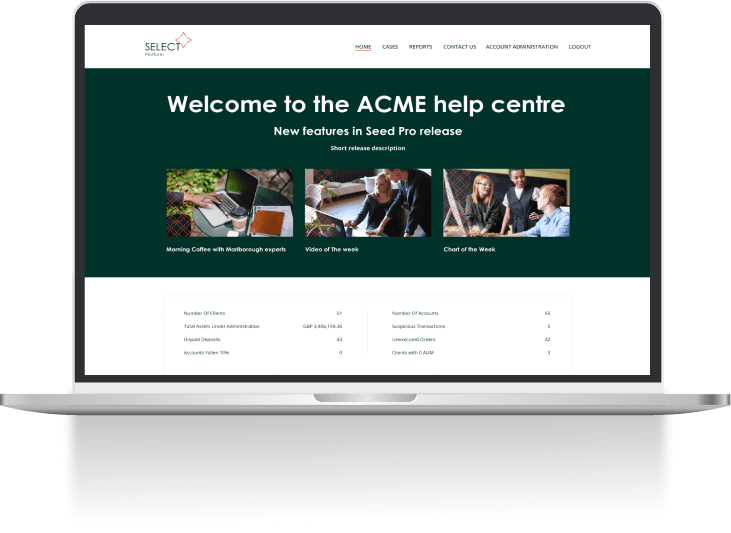 Let's talk services
If you'd like to discuss any of our services or how we can help, please complete the form and we'll back to as soon as we can.
Trusted by great companies
We help our customers succeed with Salesforce and Experience Cloud