PRM Portals Implementation & Integration Services
Create additional value for your organization and your partners
Unlock the power of partnership and drive indirect channel sales with partner portals on Salesforce Experience Cloud. Empower your partners with essential tools and resources to skyrocket their productivity and streamline collaboration. Experience the efficiency and growth that comes from equipping your business with a customized PRM portal tailored to your unique requirements.Advanced Communities is your trusted partner for Salesforce PRM portal implementation. Let us help you revolutionize your Salesforce partner relationship management.
PRM Playbook – Now Available!
Introducing our free to download PRM Playbook. Featuring insights from Salesforce, Canalys, Matillion, She Sells and Advanced Communities, this playbook is the ideal introduction to partner relationship management (PRM) and the partner portal.
Download Now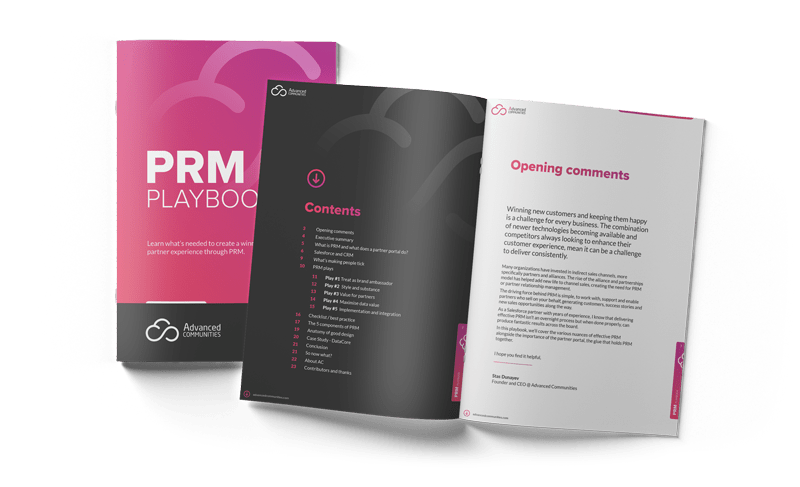 What Salesforce PRM Services We Provide

Salesforce PRM implementation
We're here to help you revolutionize your partner relationship management in Salesforce by creating a dedicated partner portal that enables seamless partner onboarding, fosters effective communication, facilitates efficient collaboration on prospects and deals, streamlines lead management, and optimizes channel marketing.

Data migration
Trust Advanced Communities to safeguard your valuable data during the seamless transition to Salesforce Experience Cloud from your legacy platform. Our expert team ensures a secure and accurate transfer, preserving the integrity and usability of your data in its new environment.

Salesforce PRM solutions
Enhance your partner relationship management on Salesforce partner portal with AC accelerators for Experience Cloud. Utilize the AC Partner Marketplace solution to expand your ecosystem by creating a network of partners, and leverage AC Partner Co-Branding to implement a co-branding strategy with your partners.

User Experience (UX)
We specialize in crafting well-structured, intuitive, and user-friendly Salesforce PRM communities to enhance the user experience (UX) for your partners. Our goal is to enable your partners to work with a beautiful interface and intuitive navigation that are specifically tailored to their needs, resulting in a positive partner experience.
Benefits of our Partner community portals in Salesforce
Seamless partner onboarding
With a personalized onboarding experience on your partner portal in Salesforce, make sure your partners have everything they need for smooth integration with your business processes. Offer comprehensive training materials, onboarding checklists, educational content, progress trackers, and more to support their onboarding journey.
Analytics
Use powerful analytics capabilities of your partner portal to track and analyze data related to your partner performance and engagement. Generate reports, build dashboards, and perform data analysis to track metrics such as partner sales performance, lead generation, deal registrations, and partner engagement.
Channel marketing and co-branding
Empower your partners to create customized marketing materials that incorporate their own logo, name, contact details, and other essential elements ensuring their marketing efforts align with your overall strategies and brand guidelines. Streamline fund requests and claims using the MDF tool to enable efficient budget allocation to channel partners.
Partner directory & marketplace
Leverage the partner marketplace on your PRM portal in Salesforce to boost lead generation and expand your partner ecosystem. Enable partners to publish listings, solutions, or services, attracting new customers. Publish partner listings through the partner directory feature, effectively showcasing and promoting your partners.
User Experience (UX)
With our extensive knowledge in User Experience (UX), we specialize in crafting stunning, custom-designed Salesforce portals from scratch. Our team excels in creating visually captivating interfaces that are not only aesthetically pleasing but also highly intuitive and user-friendly.
Knowledge sharing
Use our Salesforce PRM partner relationship management portal as a centralized platform for sharing support resources with your partners, including training materials, knowledge bases, and FAQs. Boost partner knowledge and sales performance with AC Knowledge Management Enterprise, our powerful Salesforce native solution.
Why Advanced Communities?
Extensive expertise and experience
Advanced Communities is a leading provider of community and portal solutions, with extensive expertise and experience in partner portal implementation. We have a proven track record of successful implementations and a deep understanding of the unique requirements and challenges faced by businesses in managing partner relationships.
Feature-rich and customizable solutions
We offer feature-rich partner portal solutions that can be tailored to meet the specific needs of your business. Customize your portal with our solutions to ensure that it aligns perfectly with your organization's processes and branding for effective

partner relation management in Salesforce

.
Seamless integration with Salesforce
We specialize in building sites on the Salesforce Experience Cloud ensuring smooth data flow, real-time synchronization, and easy access to Salesforce features and data within the PRM portal.
Strong support and customer success
We are known for our strong support and commitment to customer success. We provide comprehensive technical assistance, ongoing maintenance, and regular updates to ensure the optimal performance and reliability of your partner portal. Our team of experts is readily available to assist you throughout the Salesforce partner portal setup process and beyond.
Contact us today to learn more about how we can help you achieve your goals with partner portals in Salesforce or for Salesforce PRM demo requests.
PRM portals Case Studies
Salesforce communities implementation has driven success
By providing our expertise and utilising years of experience of our Salesforce Certified Experience cloud consultants, we help our customers manage and benefit from the ever-increasing number of new product features.
IT/High-Tech
MuleSoft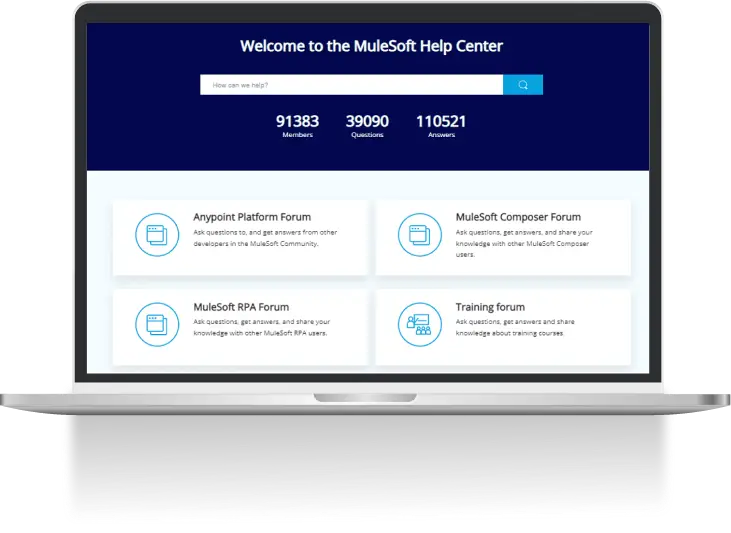 MuleSoft, Inc. is a software company that provides iPaaS software for connecting applications, data, and devices without writing code. Advanced Communities was involved in the strategic project of moving the Mulesoft Help Center from the legacy PHP forums to Salesforce Community Cloud. That included moving 20000+ forum users with the discussions, likes, follows, reputation points, images, and userpics to Salesforce.
Improved engagement and collaboration with Mulesoft customers
Better system performance
Streamlined and more efficient company processes
Increased productivity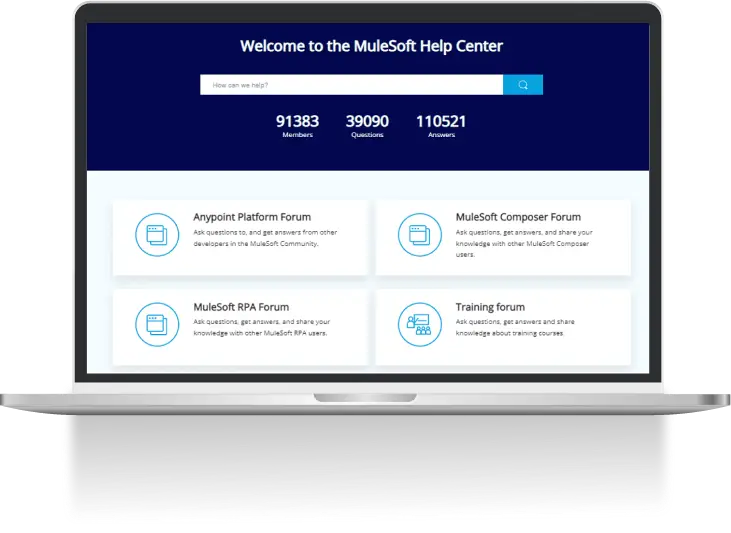 IT/High-Tech
Spotify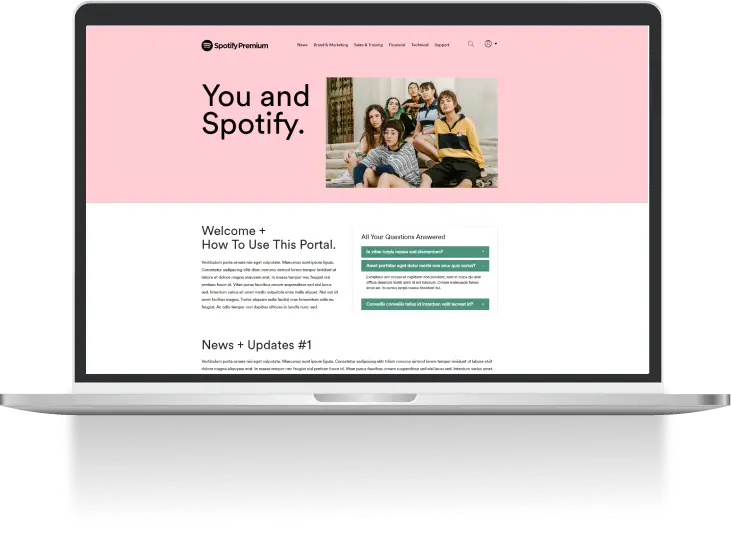 Spotify Technology S.A. is a Swedish music streaming service that provides DRM-protected music and podcasts from record labels and media companies. Spotify required two separate sites: one for bringing artists, developers, investors, and vendors together and another as a communication channel used for sharing news, events, announcements, and blog posts.
Enhanced file management and sharing
Exceptional customer service with a new case management system
Better connection and collaboration with the customers
Increased website traffic and overall company productivity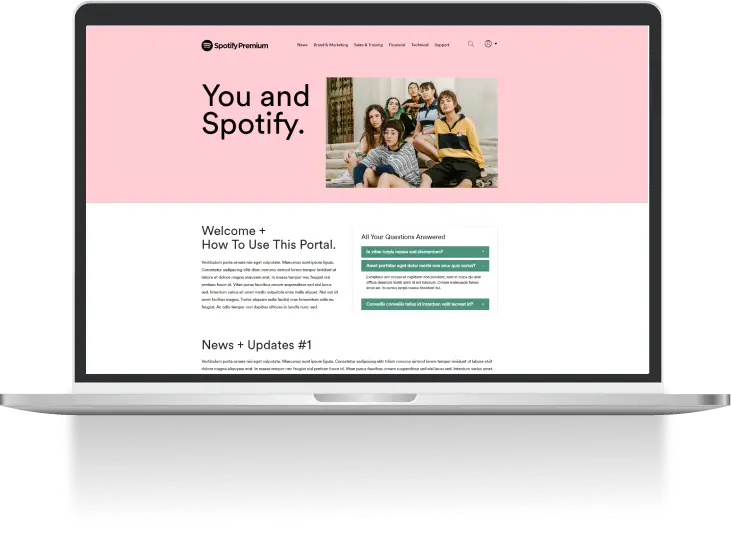 Cases: Nonprofits
Greenpeace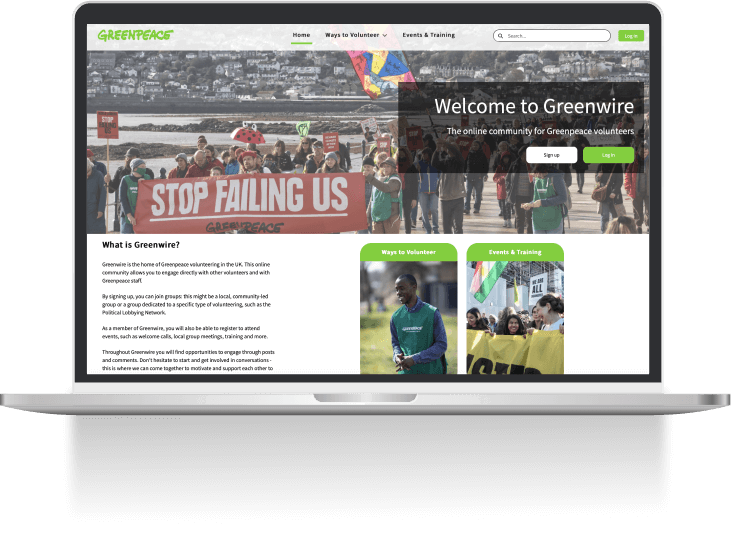 Greenpeace is a well-known non-governmental environmental organization with offices in 55 countries. Relying on volunteers, Greenpeace works on defending the natural world for a green and peaceful future. Greenpeace UK required its existing volunteer community groups to be updated and moved from the external system to the Salesforce Community Cloud platform.
Better communication within the community
Enhanced online collaboration and information sharing
Simplified and more effective group management
Increased engagement and user satisfaction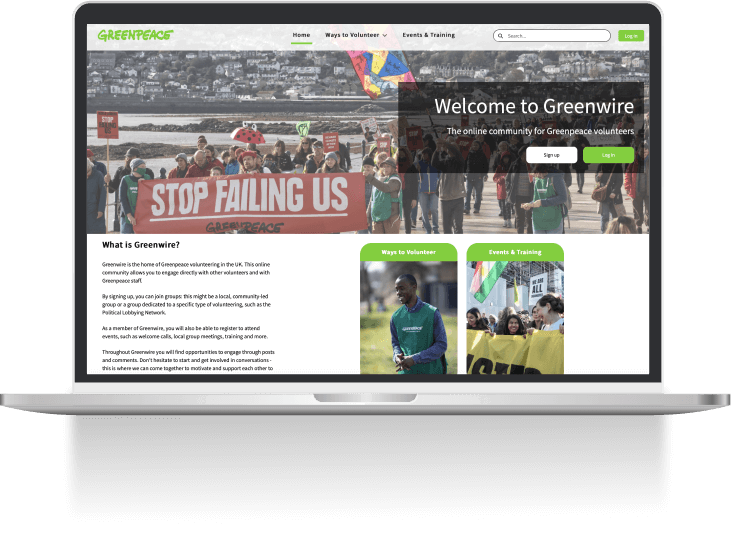 Let's talk services
If you'd like to discuss any of our services or how we can help, please complete the form and we'll back to as soon as we can.
Trusted by great companies
We help our customers succeed with Salesforce and Experience Cloud