 Spotify
Streaming on-demand media
Stockholm, Sweden
4,165+
Introduction
Spotify Technology S.A. is a Swedish media-services provider founded in 2006. The company's primary business is its audio streaming platform that provides DRM-protected music and podcasts from record labels and media companies. As a freemium service, basic features are free with advertisements or automatic music videos, while additional features, such as improved streaming quality, are offered via paid subscriptions.
Challenge
Spotify required a separate community in order to collaborate with major partners on marketing and advertising campaigns and as a communication channel that would allow them to share news, events, announcements and blog posts.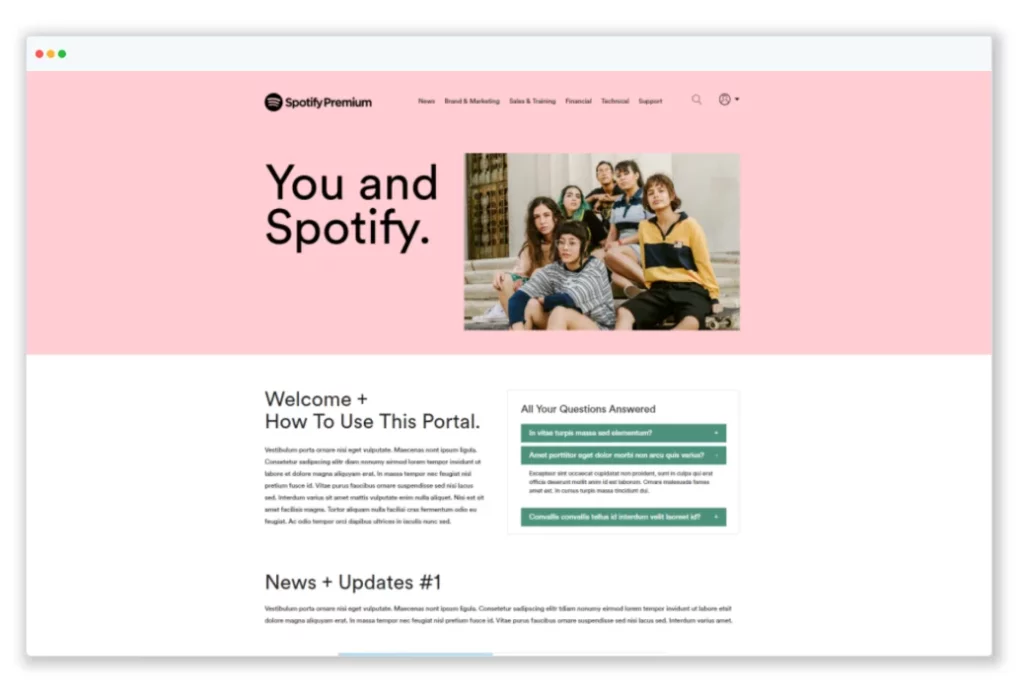 Solution
Advanced Communities provided its expertise to create a new portal using Salesforce Experience Cloud which includes Custom File sharing system to share marketing media assets with the partners and Case management system. Advanced Communities' component Blog is used for providing a blog functionality on Experience Cloud. In order to implement a slick and modern design, we developed a custom Lightning Bolt template.
Benefits and Results
The solution provided by Advanced Communities allowed Spotify to provide an effective custom file sharing system to manage media assets for campaigns, while the new Case Management system enables a comprehensive customer service.
How Can We Help You?
Over the years we've accumulated a wealth of experience working with Salesforce Experience Cloud, helping businesses and nonprofits connect with customers, partners, members, donors, volunteers, students, and alumni. We can help you with any kind of Experience Cloud engagement, and share our expertise and best practices to help you maximize your investment. We look forward to speaking with you!
Trusted by great companies
We help our customers succeed with Salesforce and Community Cloud