MEMBER ORGANIZATIONS
CREATE A ONE-STOP SYSTEM FOR ASSOCIATIONS AND MEMBERSHIP ORGANIZATIONS USING ALL THE BENEFITS OF SALESFORCE
The growth and scaling of Membership organizations and associations depends heavily on the right tools to provide automation and digitalization. Yet the digitization process comes with challenges like data protection, security, reliability, and a significant number of different modules that should be available in a single system. We developed a comprehensive product to help Membership organizations and associations avoid those potential challenges—AC MemberSmart. Native to Salesforce, customizable, and flexible, the app supports the needs of a wide range of membership organizations and associations.
Benefits
Manage the Membership Experience
Enable the growth, scaling, and tracking of your membership processes. Empower your members in a new way by giving them a platform that's optimized for events, networking, discussions, collaboration, and asset sharing.
Manage Payments and Donations
Easily accept membership payments, subscriptions, and renewals, collect donations through the member portal, and track all revenue and fundraising sources in a single system.
Extensive Business Analytics
Use standard and/or custom dashboards and reports to gain a complete understanding of your revenue and member activities.
360-Degree Member View
AC MemberSmart stores your members' activities in one place, giving you insight into your members, their activities and engagement, and the value of that member to your organization.
Control Engagement Scoring
Simplify the tracking of member engagement with a single metric that measures how engaged your members are. Leverage this data to run marketing campaigns and evaluate their success with analytics.
Member Portal With Mobile App
With our solution, your members will get a full member portal experience with events, directories, resources, and social networking functionality, allowing your members to collaborate and maximize the benefits of membership.
Case Studies
Salesforce communities implementation has driven success
By providing our expertise and utilising years of experience of our Salesforce Certified Experience cloud consultants, we help our customers manage and benefit from the ever-increasing number of new product features.
Associations and Member Organizations
Bond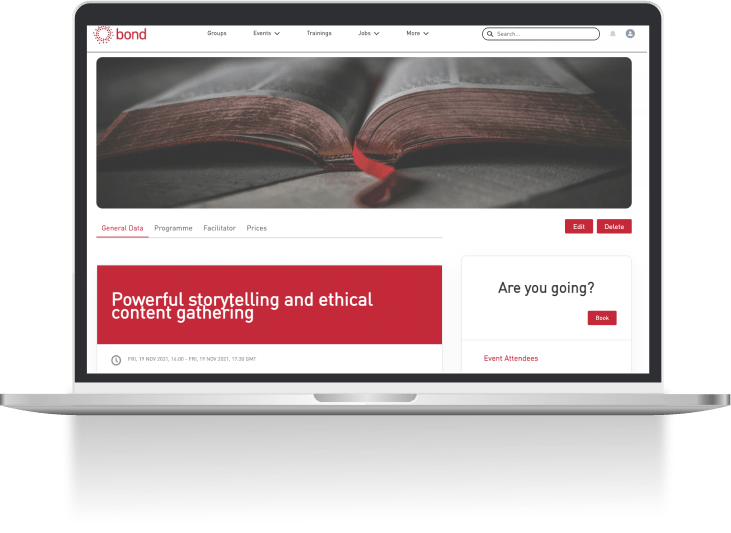 Bond, a UK-based network for international development organizations. Bond is the membership organization that strives to connect, support and strengthen dynamic networks as it becomes more and more difficult for charities and non-governmental organizations to achieve their missions during these hard times.
Effective communication in private groups
Users can follow and attend important events and training
Job vacancies right on the Experience site
Services and solutions promotions with Partner Marketplace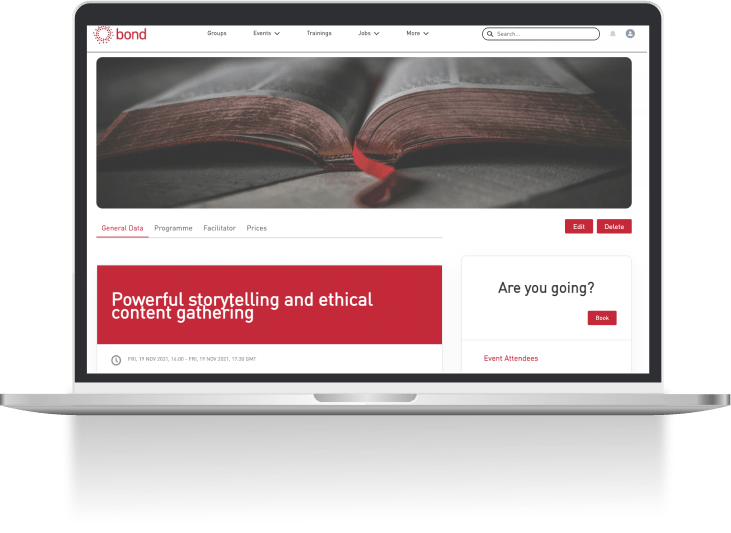 Associations and Member Organizations
Operation New Uniform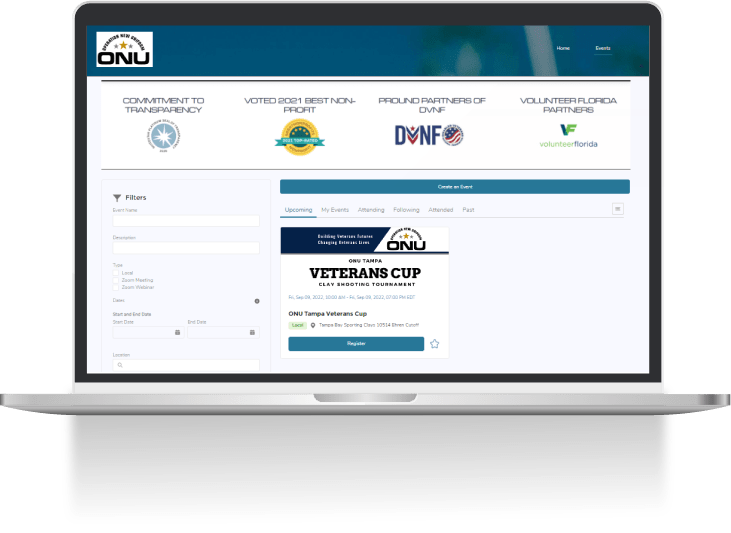 Operation New Uniform (ONU) has set itself the ambitious goal of helping all veterans transition to normal life after their service. So far, the initiative has been more than successful, with 97% of Veterans citing life improvements after participating in the program. In particular, ONU seeks to help Veterans develop a positive mindset and leverage their experience by providing the necessary resources.
User-friendly and sleek volunteer portal
All the data from the portal is synchronized with the production org
Simplified event application process with a separate site for events
Significantly improved organizational processes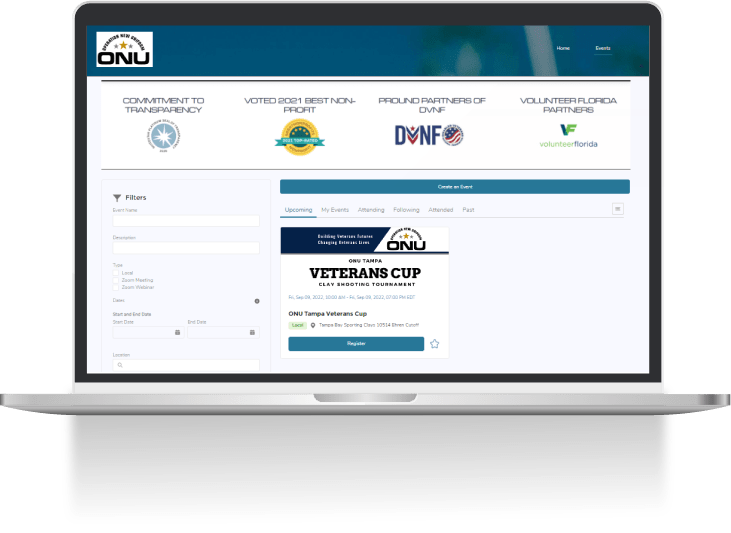 Associations and Member Organizations
Sustainable Restaurant Association (SRA)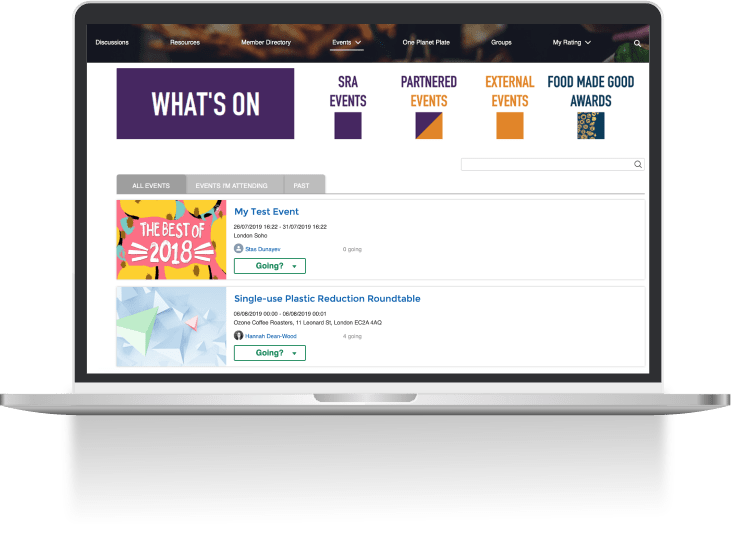 The Sustainable Restaurant Association (SRA) is a non-profit organization that brings together restaurants committed to complying with certain standards, such as treating their staff fairly and getting their food from sustainable sources. SRA needed a community to bring member restaurants together, along with a communication channel that would allow them to share events, announcements, and blog posts.
Interacting with members in a new way with a new community
Announcing events for the catering industry on the Experience Site
Conducting annual surveys of over 300 questions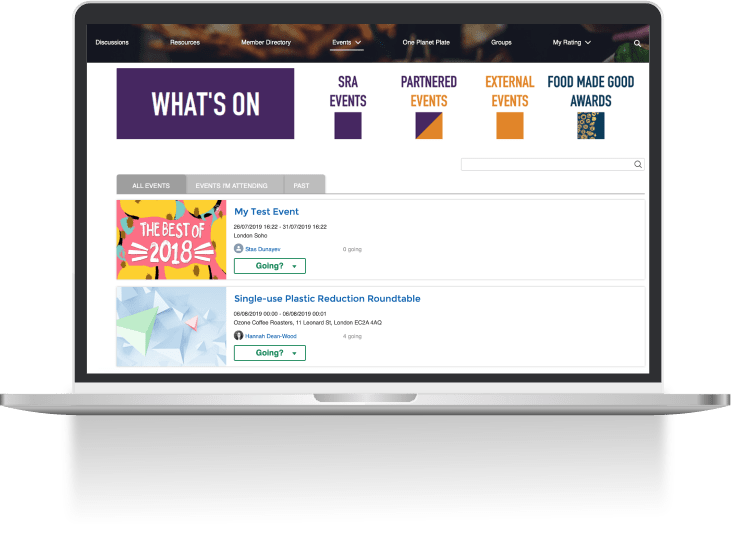 How Can We Help You?
Over the years we've accumulated a wealth of experience working with Salesforce Experience Cloud, helping businesses and nonprofits connect with customers, partners, members, donors, volunteers, students, and alumni. We can help you with any kind of Experience Cloud engagement, and share our expertise and best practices to help you maximize your investment. We look forward to speaking with you!
Trusted by great companies
We help our customers succeed with Salesforce and Community Cloud