 Bond
Network for charity organizations
London, United Kingdom
200+
Introduction
Bond was founded in 1993 with just 61 members. They unite over 400 organizations, ranging from small specialist charities to large international NGOs and non-profits, with a worldwide presence.
Challenge
Bond turned to Advanced Communities with a list of requirements and requests to create a brand new Salesforce-powered community. Here's some of the functionality they were looking for:
– Groups that would be shown on the site, but could only be created internally. They also wanted them to be synced with the internal environment.
– A page to post job vacancies, advertisements, and process payments.
– A Partner Directory to manage their partner relationships.
– The ability to run events and trainings with the functionality of free and paid options, an 'Early Bird' pricing feature, and different price packages depending on membership levels.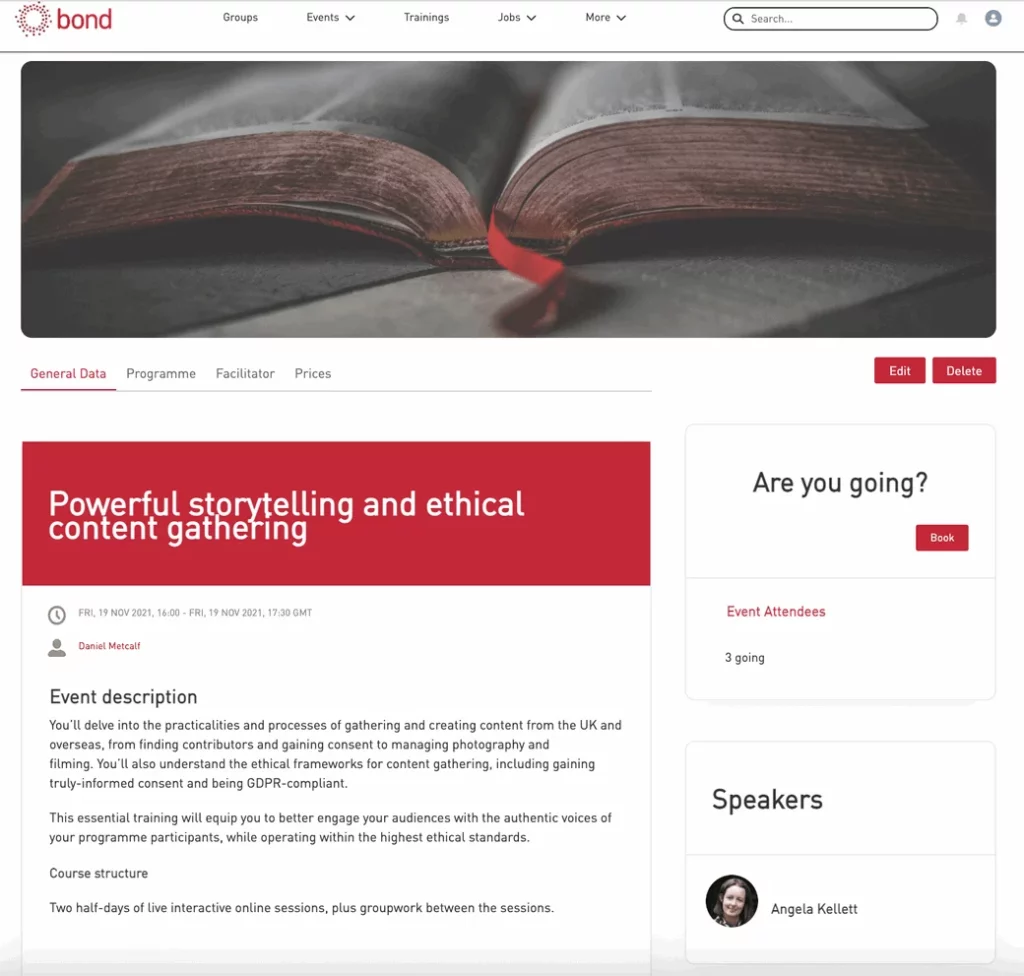 Solution
Advanced Communities implemented a new Experience site and provided all requested functionality with our own solutions, complete with custom configurations. Here's a look at the apps we implemented in this project and the benefits they bring to the Bond site:
– AC Events Enterprise: The Bond site now has different pages for each of their event types: Training and Events. All events have different visibility options; some events are visible for everyone (including guests) and others are visible only for members. Since AC Events Enterprise integrates with Chatter, there are private Chatter groups where users can only see events associated with their particular group.
AC Events Enterprise also provides a wide range of pricing options that the client was looking for: Early Bird discounts as well as free and paid events. Bond can also set different pricing depending on a user's membership level, and members will only see the price that's relevant to them.
– AC Job Board: Bond members can now post job vacancies on their Experience site. In addition, a custom-developed My Jobs page includes a custom process for advertising jobs. Users can see Job ad packages and pricing, as well as their purchased job ads (which they can choose and post from this page).
– AC Partner Marketplace: This solution was used to create The Bond Directory: a dedicated online space for businesses, consultancies, higher education institutions, and social enterprises working in the international development and humanitarian sectors. This helps them promote their services and solutions, and highlight their areas of expertise.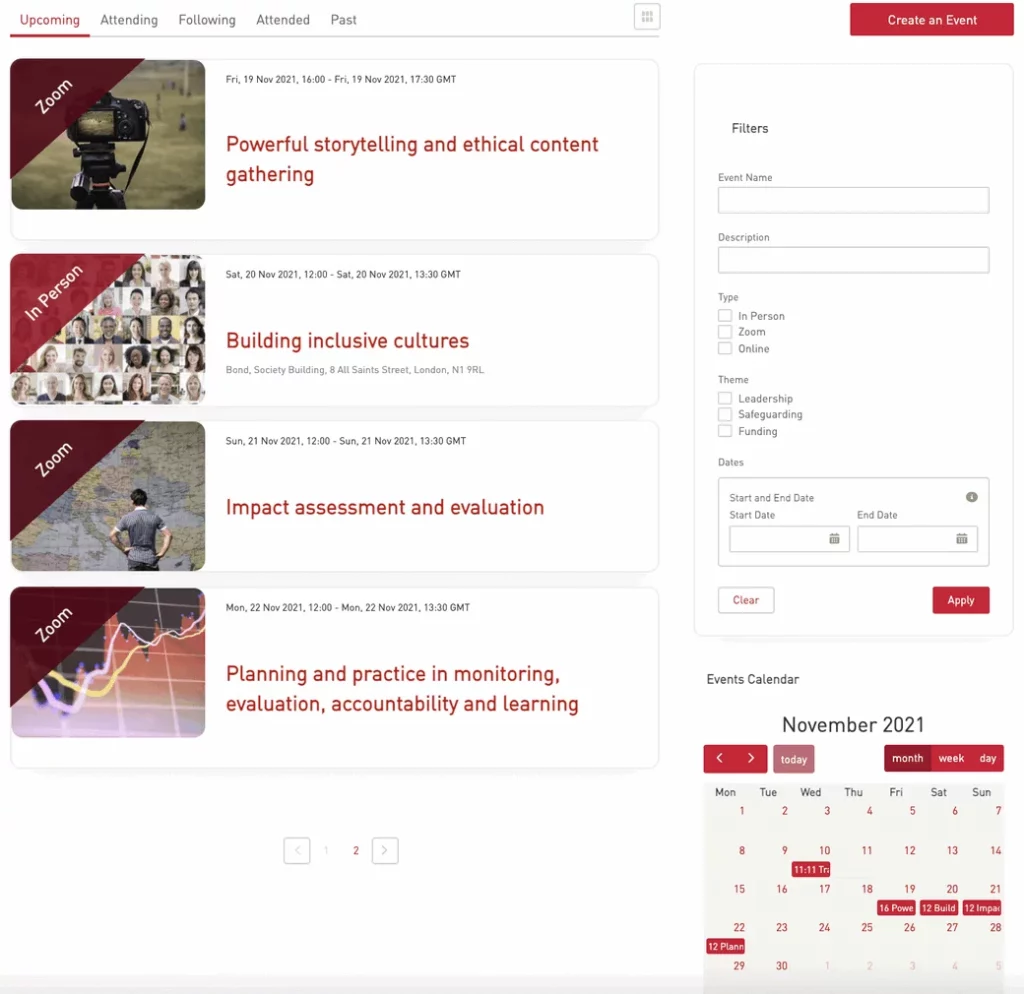 Benefits and Results
As a result, Bond now successfully manages more than 4,000 users in their community. Members can effectively communicate in private groups, follow and attend important events and trainings, buy and post jobs, and share their partners in the community.
Try the Apps From This Success Story
View AC Events Enterprise, AC Job Board, and AC Partner Marketplace on the Salesforce AppExchange.
Case Studies
Cases: Nonprofits
American Association for Cancer Research (AACR)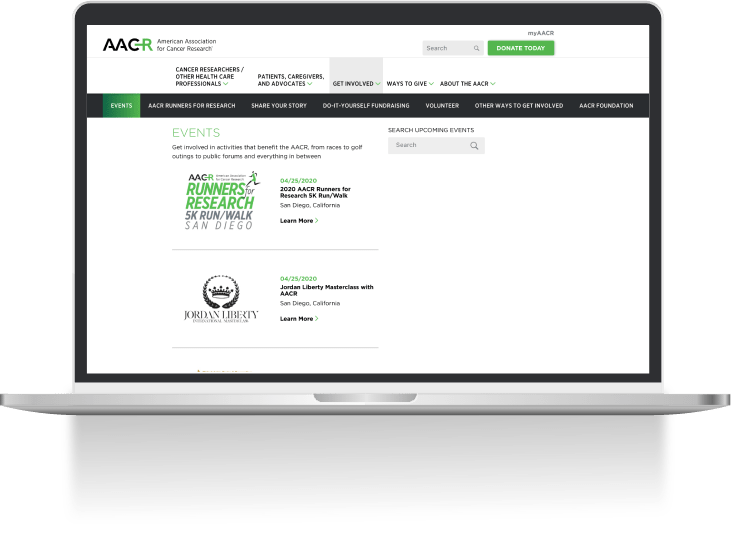 The American Association for Cancer Research (AACR) is the first and largest cancer research organization dedicated to accelerating the eradication of cancer. The organization prevents and cures cancer through research, education, communication, collaboration, funding, and advocacy. To achieve their goals, AACR needed an efficient and easy-to-use event management system.
Provided the AC Events component for organizing and managing meetings and conferences conducted by AACR
AC Events also enabled them to run their conferences, seminars, and a variety of other private or public events effectively and efficiently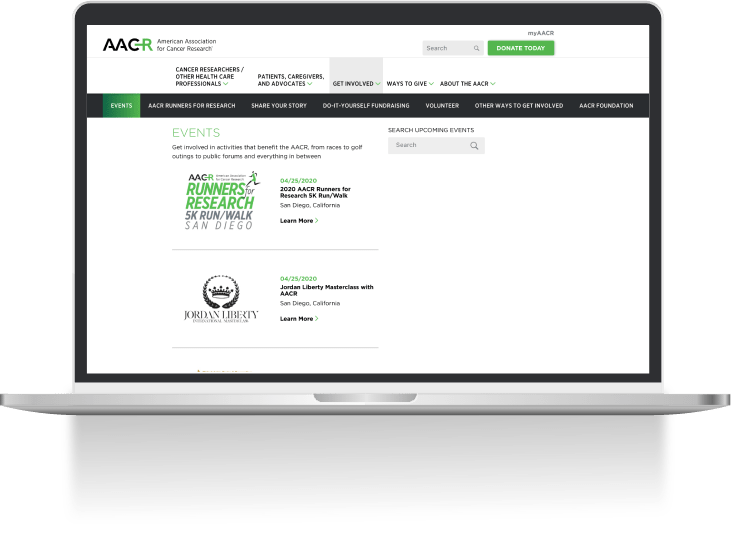 Cases: Nonprofits
CDC Foundation: EIS Alumni Association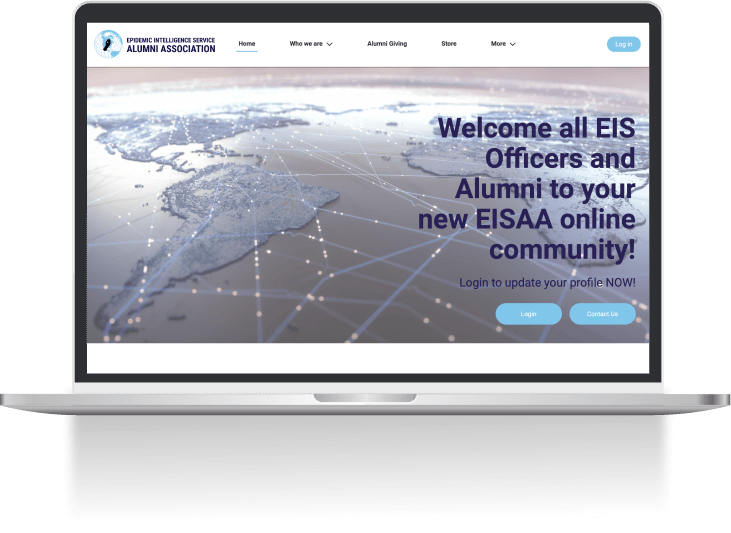 The project aimed to unite EIS alumni in a shared space for connection, collaboration, and ongoing professional development based on their interests, experience, and EIS Program education.
Developed an alumni portal to bring together a network of EIS alumni in a shared space
Implemented the AC MemberSmart app
Created a user-friendly profile layout showcasing 40+ fields
Implemented advanced data filtering with multi-select functionality
Enabled alumni to update their contact information on the portal, with automatic syncing to Salesforce
Allowed users to be automatically added to relevant groups based on graduation year or subject of study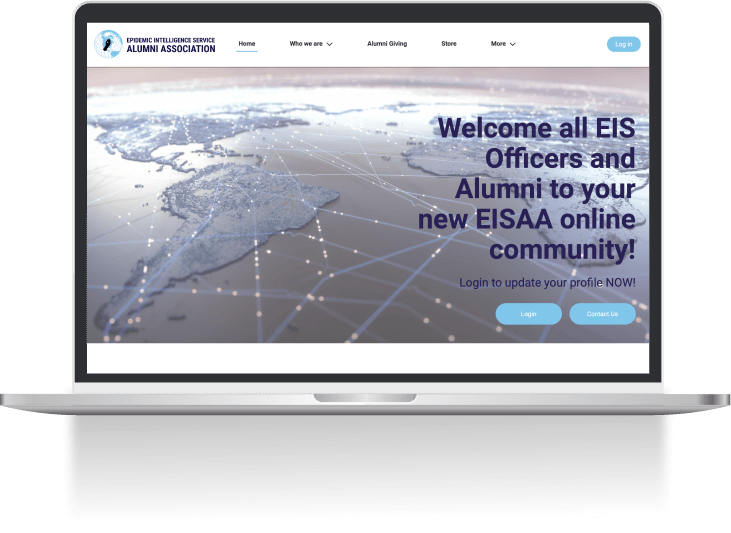 Cases: Higher Education
Geneva Graduate Institute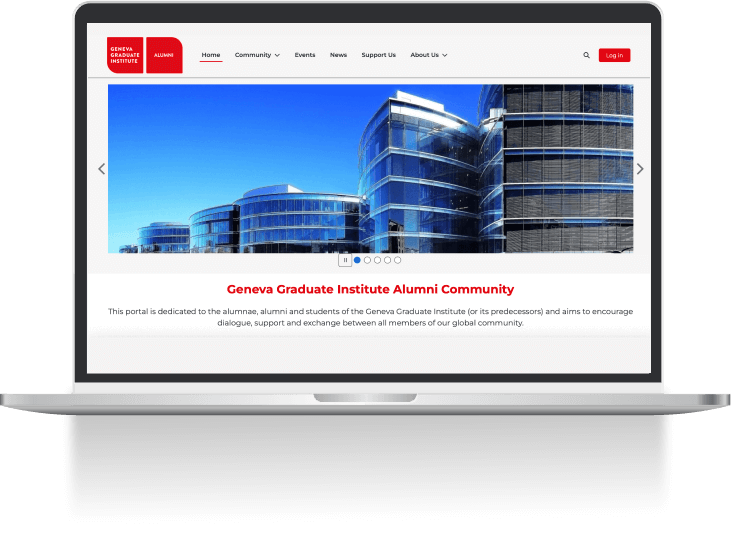 The Geneva Graduate Institute aimed to provide a technological solution to unite its alumni community in a common digital space. The objective was to facilitate ongoing communication among alumni, enabling them to maintain connections, exchange experiences and knowledge, cooperate on initiatives, fundraise, and access valuable resources from the institute.
Developed an alumni portal from scratch.
Implemented the AC MemberSmart solution.
Improved UI/UX with theme customization and header/footer components.
Simplified connections, event participation, and group management for alumni.
Implemented custom filters for efficient peer search.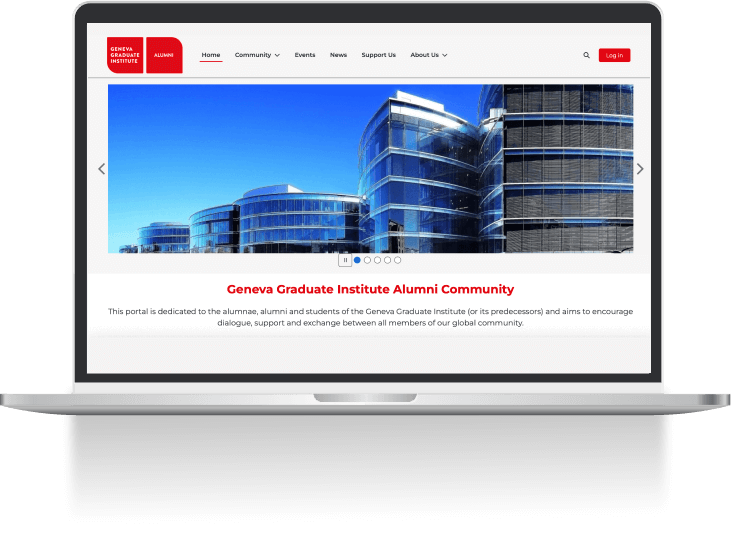 How Can We Help You?
Over the years we've accumulated a wealth of experience working with Salesforce Experience Cloud, helping businesses and nonprofits connect with customers, partners, members, donors, volunteers, students, and alumni. We can help you with any kind of Experience Cloud engagement, and share our expertise and best practices to help you maximize your investment. We look forward to speaking with you!
Trusted by Top Companies Worldwide
We help our customers succeed with Salesforce and Experience Cloud