 Geneva Graduate Institute
Higher Education
Geneva, Switzerland
Academic and research sector
Geneva Graduate Institute, located in Switzerland, is a prestigious academic institution renowned for its excellence in research and education in the fields of international affairs, development studies, global challenges and governance. With a rich history dating back to 1927, the institute offers a unique and diverse learning environment that fosters critical thinking and innovative solutions to global challenges. Through rigorous academic programs, interdisciplinary research, and a commitment to promoting understanding and cooperation on an international scale, the Graduate Institute plays a pivotal role in shaping the future of diplomacy, policy-making, and sustainable development.
Project Objectives
The Geneva Graduate Institute aimed to provide a technological solution to unite its alumni community in a common digital space. The objective was to facilitate ongoing communication among alumni, enabling them to maintain connections, exchange experiences and knowledge, cooperate on initiatives, fundraise, and access valuable resources from the institute. 
To achieve this goal, the Geneva Graduate Institute sought a comprehensive solution for their alumni portal, encompassing essential features such as a member directory, event organization functionality, an accessible news feed, groups, and other tools for fostering continued communication and promoting professional advancement among alumni. 
Solution
Advanced Communities created a user-friendly alumni portal  from scratch using the Salesforce Experience Cloud. We complemented this with the AC MemberSmart  app to perfectly fulfill the needs of the Geneva Graduate Institute, including a Member Directory, Events, Groups, News, and other essential features. Our solution empowers their alumni by simplifying connections with peers, facilitating participation in groups, discovering upcoming events, and staying informed about all alumni association activities.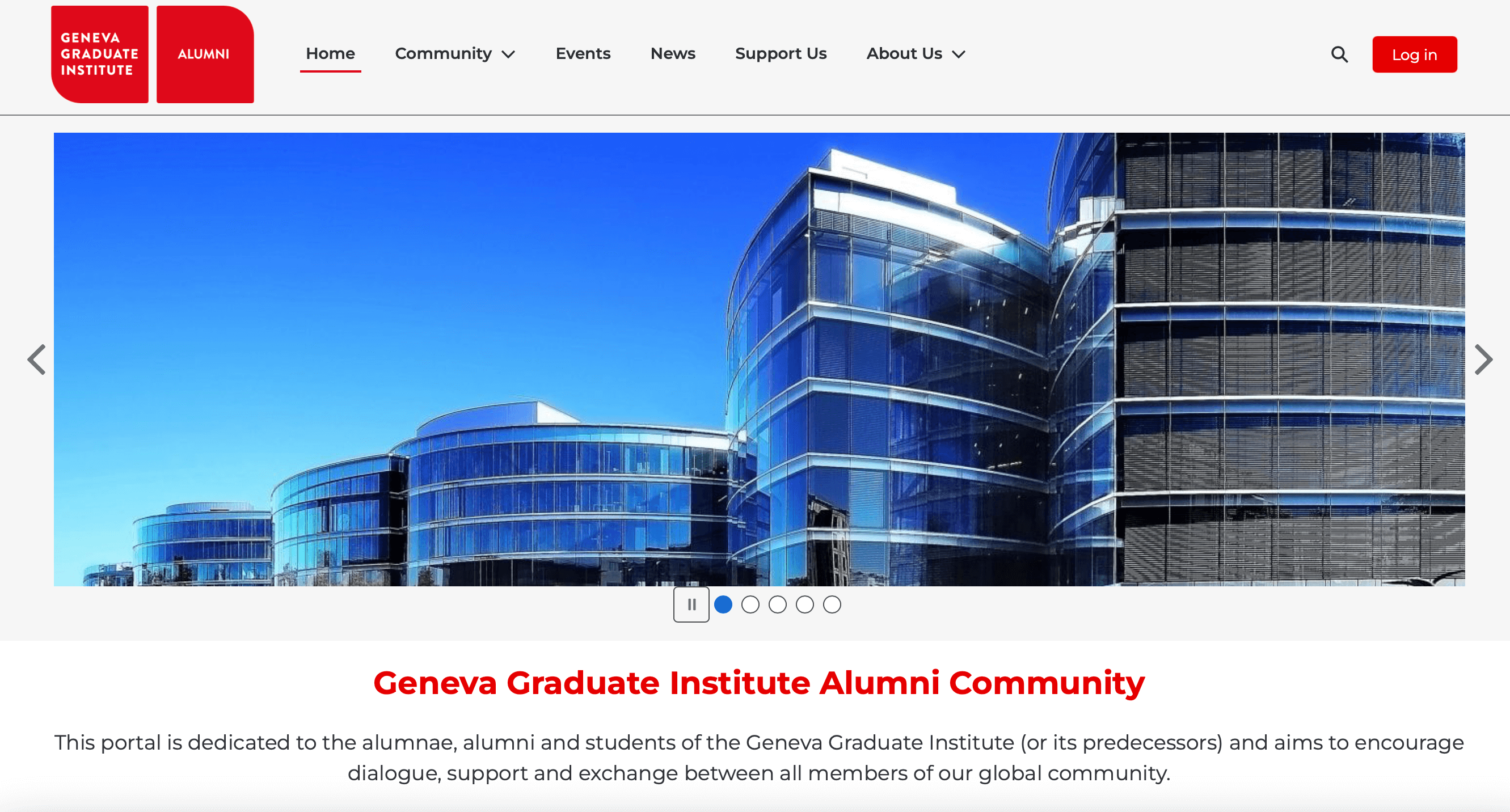 Benefits & Results
 ● Geneva Graduate Institute has a user-friendly alumni portal designed for alumni members, allowing easy navigation and access to resources while facilitating connections with other like-minded peers. By customizing a theme and colors and creating custom header and footer components, we improved the UI/UX of the site and made the site look beautiful.
 ● Alumni users enjoy a comprehensive events directory, which provides easy access to both upcoming and past events. With the ability to create, edit, or cancel events, alumni have gained more control over their event participation. Our solution allows the creation of events targeted towards specific groups, promoting a more personalized experience. The "My Event Transactions" feature centralizes purchased event tickets, simplifying event-related tracking for alumni members.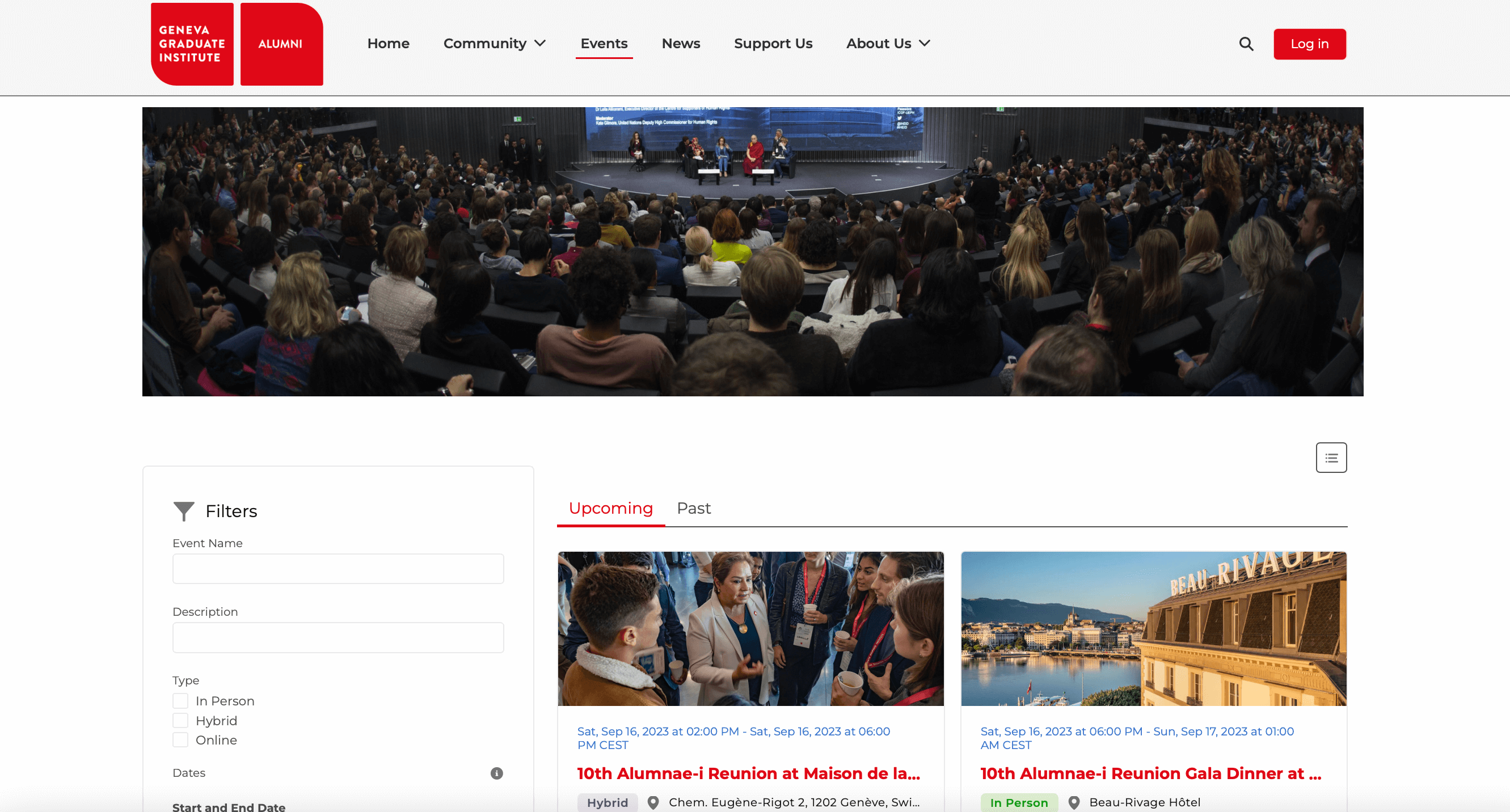 ● We introduced an elegant custom list view component, presenting groups in visually appealing tiles, elevating the aesthetic of the group interface. To enhance usability, custom search and sorting functionalities were implemented, empowering alumni to quickly locate relevant groups. Our innovative automation streamlines group membership by automatically adding alumni to relevant groups based on factors such as nationality and employer country.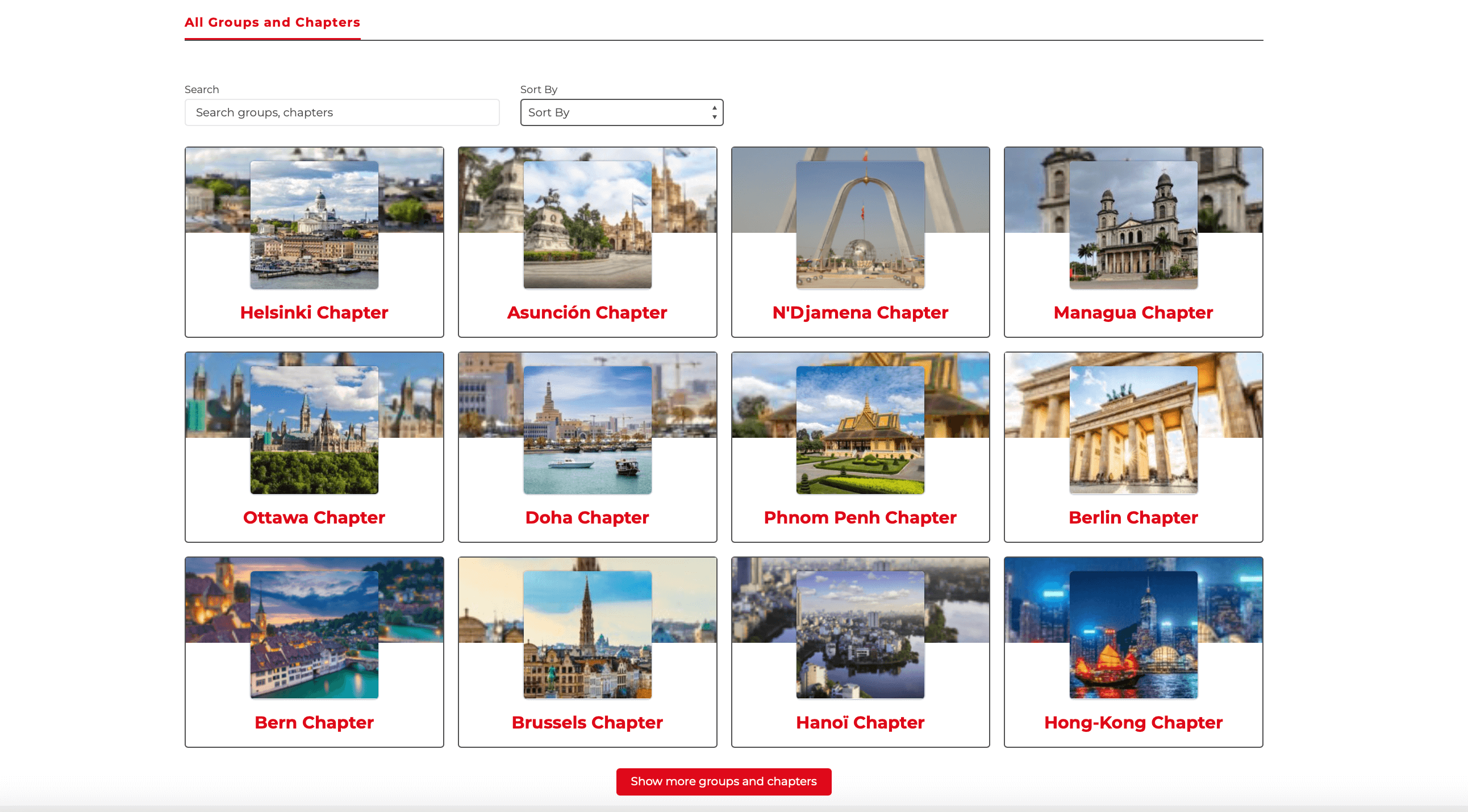 ● The Member Directory serves as a centralized space for all alumni profiles. Our two-way synchronization functionality ensures automatic updates of alumni data to Salesforce whenever changes are made to user profiles. Alumni can effortlessly manage their profiles, updating personal information including name, nationality, job title, sector, and more. Updates related to workplace details and country of employment are streamlined through a user-friendly case submission process. For added convenience, the "Close Account" feature enables users to efficiently cancel their accounts, if needed.


 ● The News page serves as a dynamic hub for Geneva Graduate Institute alumni, providing them direct access to real-time information and the latest updates.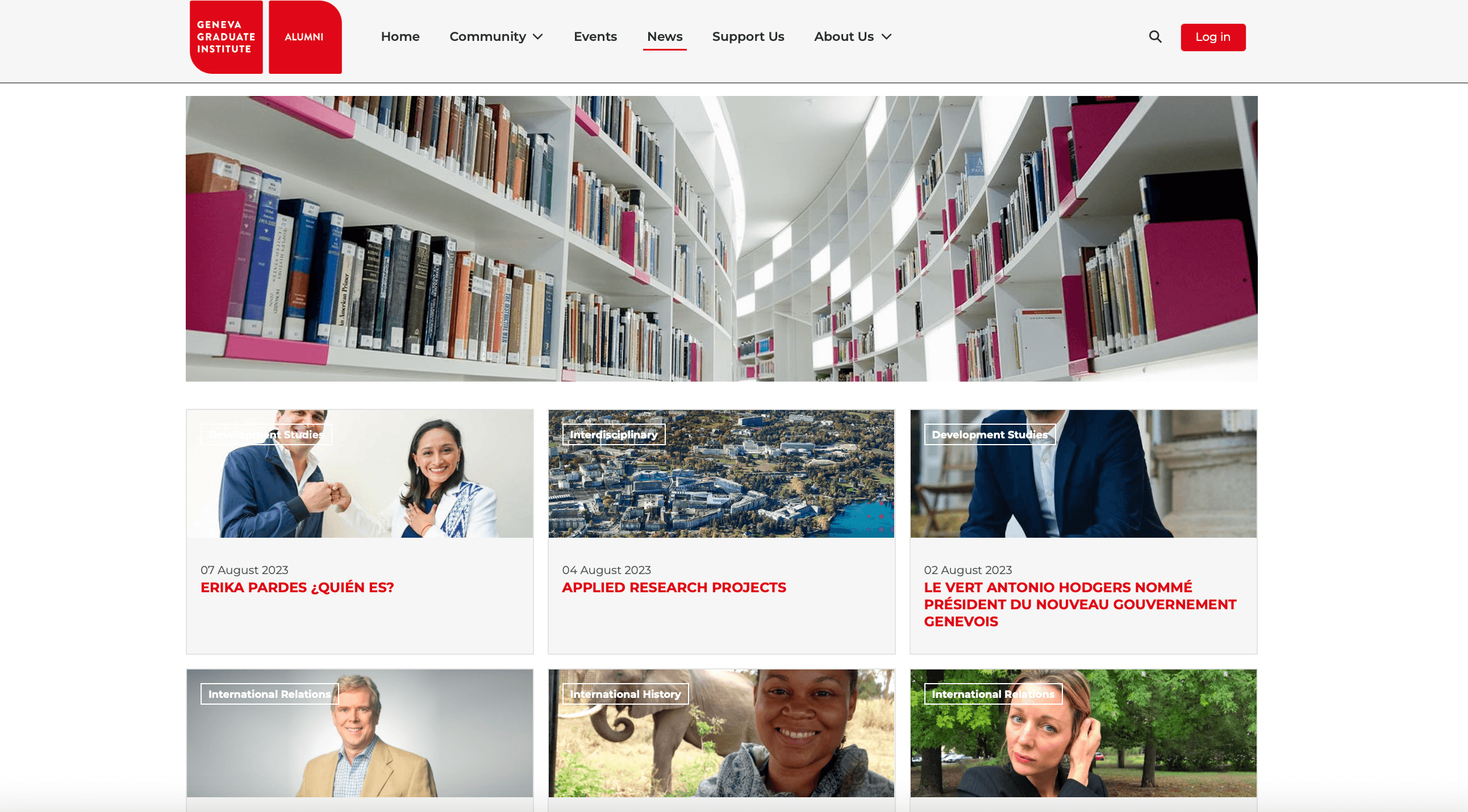 ● We adjusted the Salesforce out-of-the-box Cases page to align precisely with the specifications of the Geneva Graduate Institute, optimizing the user interface. The incorporation of Chatter functionality facilitates communication between alumni and internal teams, directly from the case page.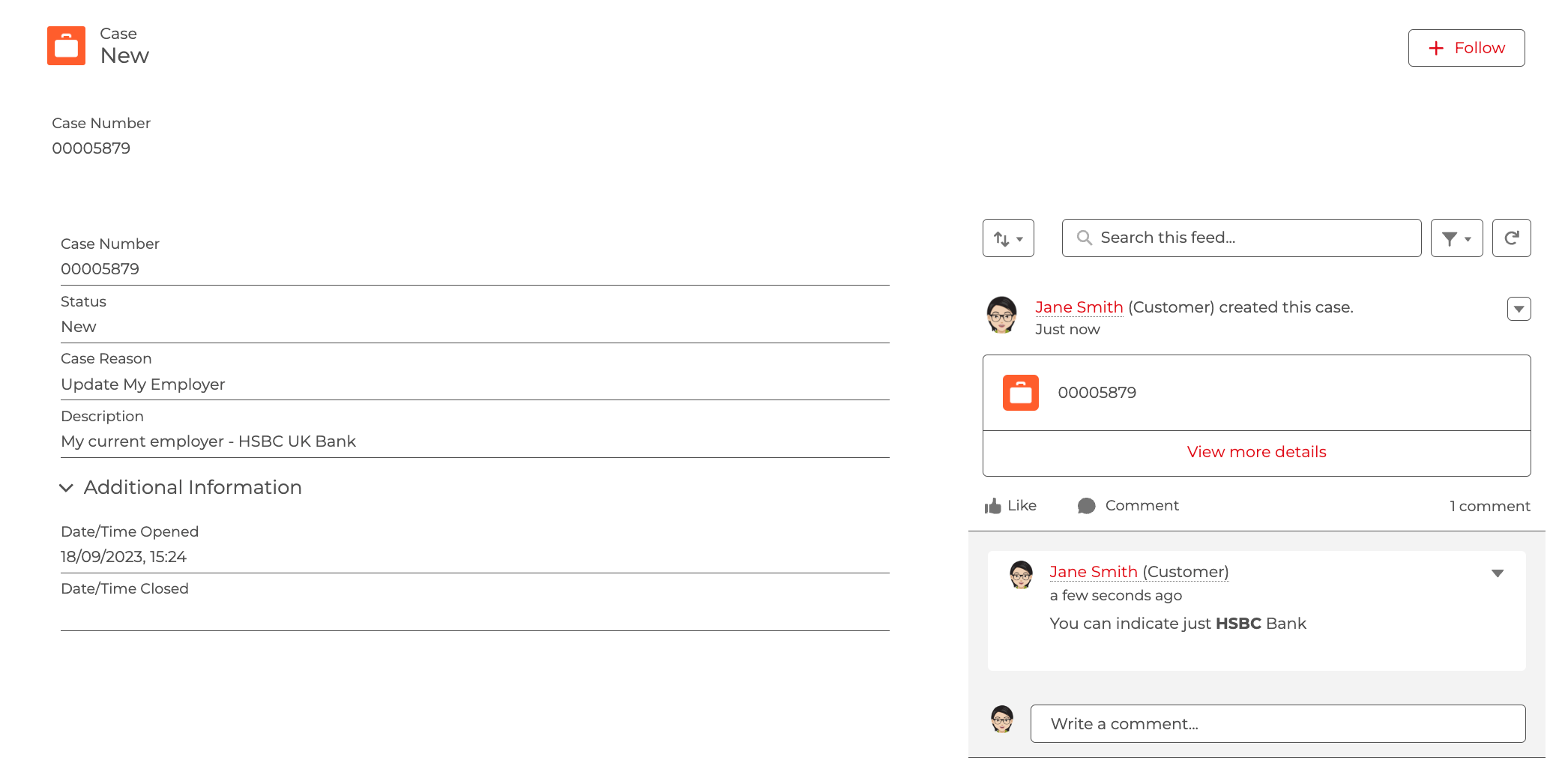 ● Our solution introduces custom filters with picklist functionality, empowering alumni members to refine their search for peers based on a range of criteria, including master's graduation year, different types of degrees, PhDs, and graduation years for licenses, facilitating efficient search and seamless connections with peers.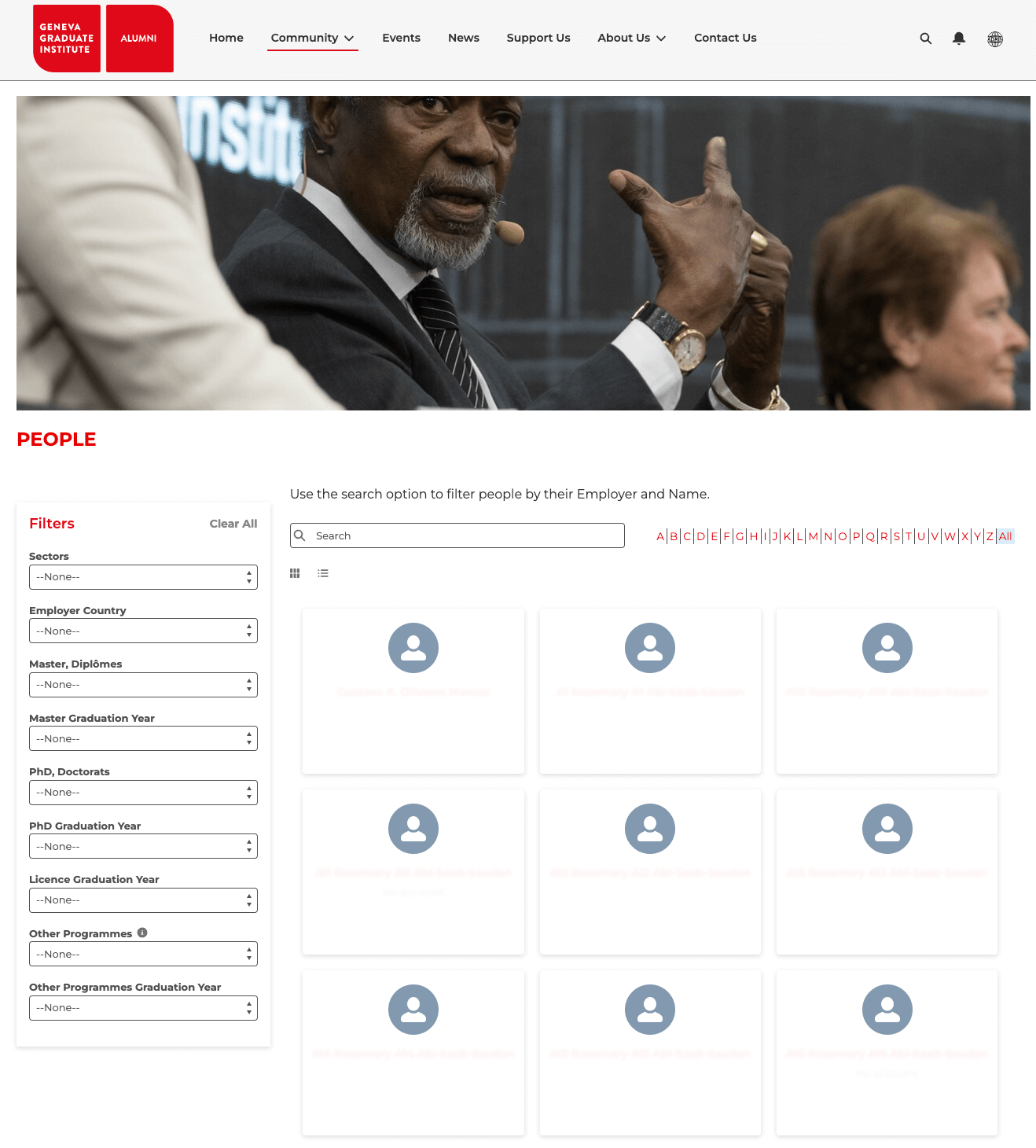 And here's what Geneva Graduate Institute said about our performance:
"When we started collaborating with the Advanced Communities team, we were strongly impressed by the level of preparation, strong motivation and extreme willingness to provide a very rich solution well adapted to our needs. During the implementation phase, the Advanced Communities resources were highly efficient, reliable, dedicated and always found the most effective solutions to meet our requirements. Despite deadline and budget constraints, the go-live date was respected to the satisfaction of the Geneva Graduate Institute. We strongly recommend this company, this solution and the great team behind it." 
Marcello Finocchiaro – Deputy Head of Information Systems 
Carine Leu – Head of Alumni relations
Learn more about Advanced Communities:
Visit AC Consulting Services page on the Salesforce AppExchange.