AC Knowledge Management Enterprise
Supercharge Your Salesforce Knowledge With the Most Powerful Knowledge Base App on Experience Cloud
AC Knowledge Management, built fully on Salesforce, takes your knowledge management to the next level by preventing data silos and making it easier to find information.
Welcome to Our Demo Video of the AC Knowledge Management Enterprise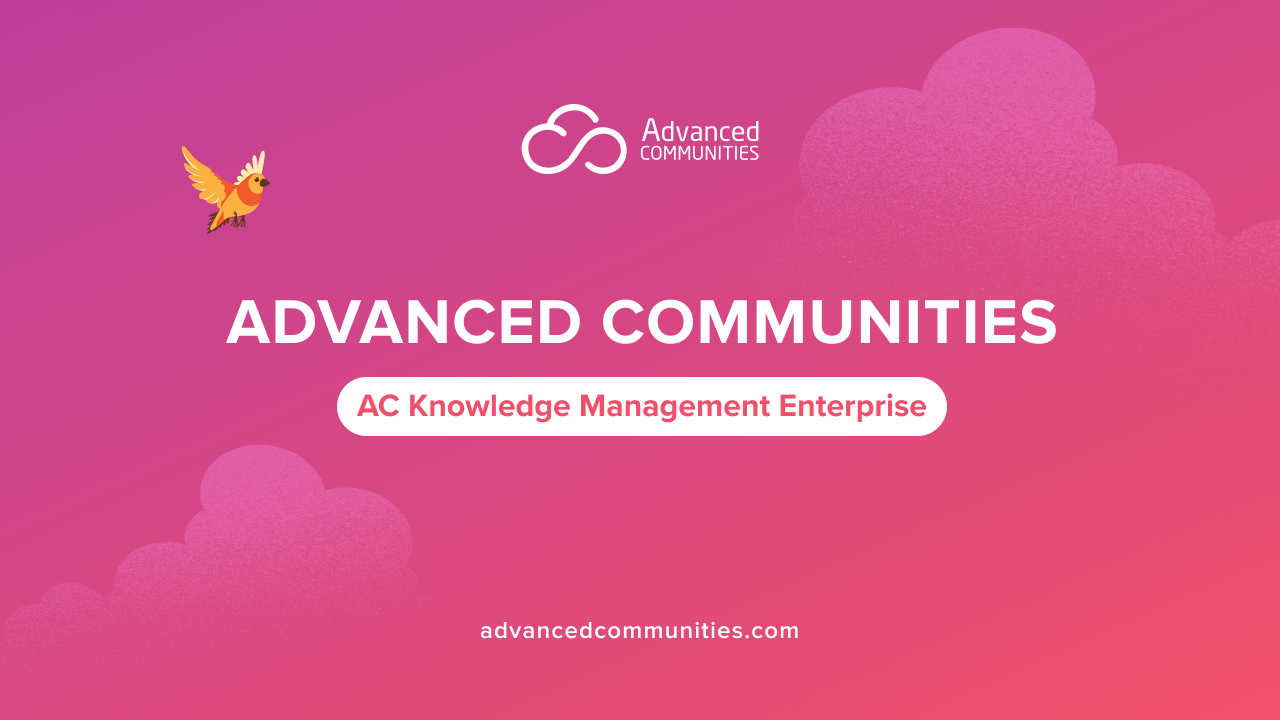 Unique Features
Data Categories and Article Types as Filters
Create Articles from Experience Cloud Site
File Attachments Support
Support Multibases
Benefits of Using AC Knowledge Management Enterprise
1
Data Categories Support on Experience Cloud
AC Knowledge Management Enterprise fully supports a hierarchy for Data Categories, which can be used as filters for Knowledge articles.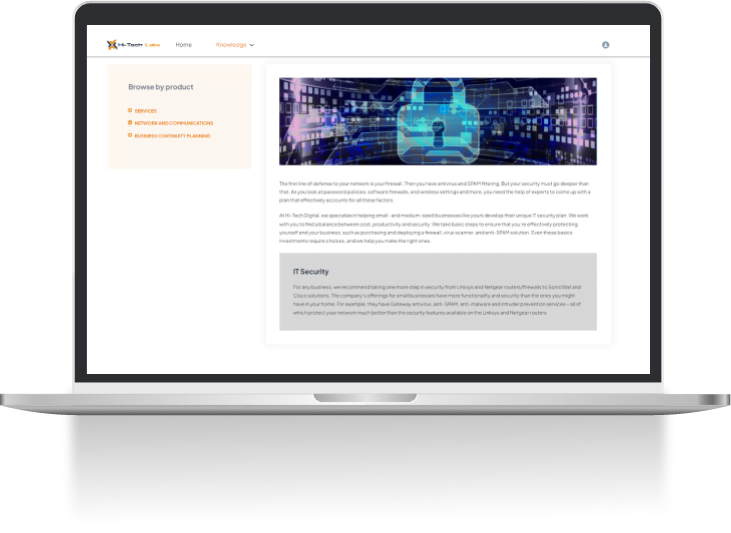 2
Create articles from Experience Cloud sites
Allow your site members to contribute to the knowledge base and provide valuable content directly within the site.
3
Article following and subscription with rating system
Let site members subscribe to articles and receive updates with email notifications as well as voting by the 5-star and thumb ratings so you understand the value each article brings your audience.
4
Content Collapsible Sections
Help your members navigate to any article section without scrolling by using collapsible and expandable sections and anchor links.
5
Multibases support
Provide your customers separate knowledge bases for multiple products, including the ability to search through each base separately.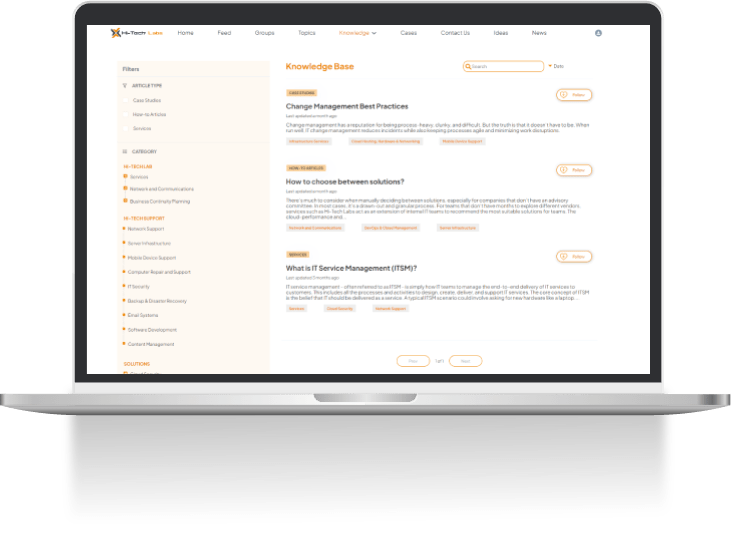 6
Custom filters
Expand filtering options for your site members by creating custom filters for your knowledge bases.
7
Advanced case deflection
Deflect up to 70% of support cases with a guided wizard. Help your users find relevant articles instead of creating a case.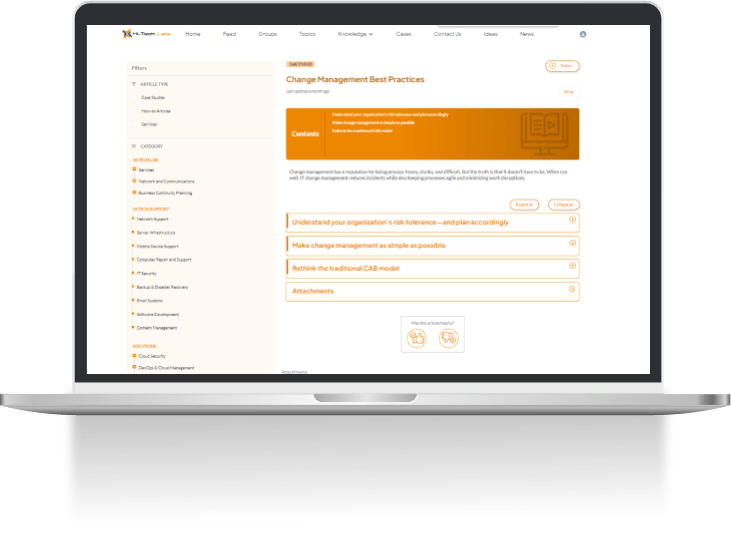 Our Cases
Salesforce communities implementation has driven success
By providing our expertise and utilising years of experience of our Salesforce Certified Experience cloud consultants, we help our customers manage and benefit from the ever-increasing number of new product features.
IT/High-Tech
Spotify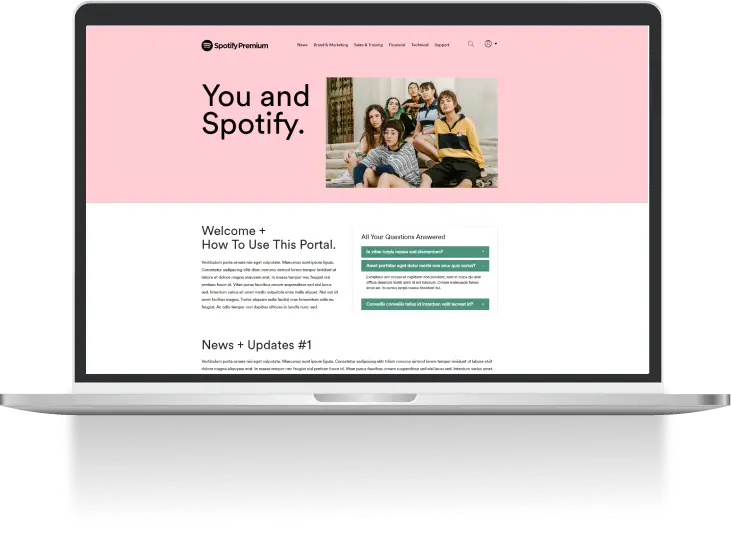 Spotify Technology S.A. is a Swedish music streaming service that provides DRM-protected music and podcasts from record labels and media companies. Spotify required two separate sites: one for bringing artists, developers, investors, and vendors together and another as a communication channel used for sharing news, events, announcements, and blog posts.
Enhanced file management and sharing
Exceptional customer service with a new case management system
Better connection and collaboration with the customers
Increased website traffic and overall company productivity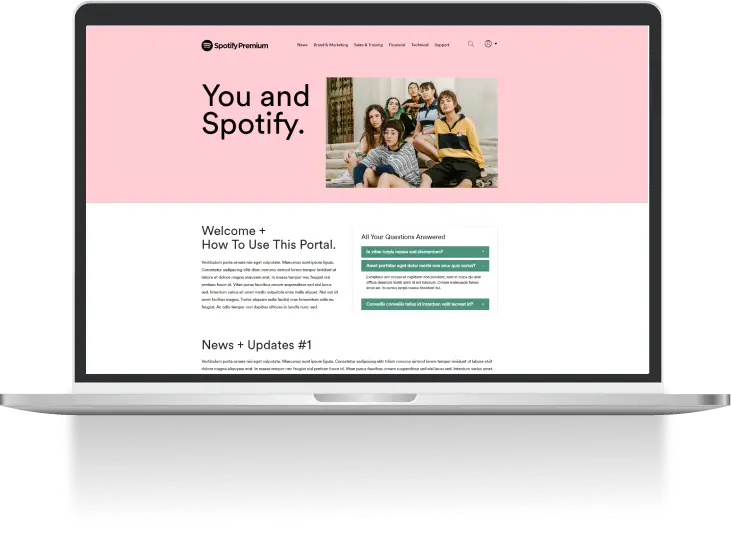 Cases: Non-profits
Greenpeace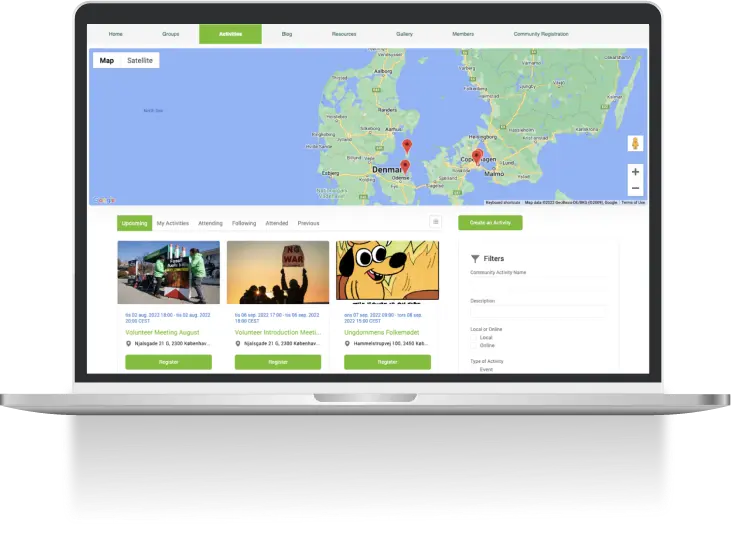 Greenpeace is a well-known non-governmental environmental organization with offices in 55 countries. Relying on volunteers, Greenpeace works on defending the natural world for a green and peaceful future. Greenpeace UK required its existing volunteer community groups to be updated and moved from the external system to the Salesforce Community Cloud platform.
Better communication within the community
Enhanced online collaboration and information sharing
Simplified and more effective group management
Increased engagement and user satisfaction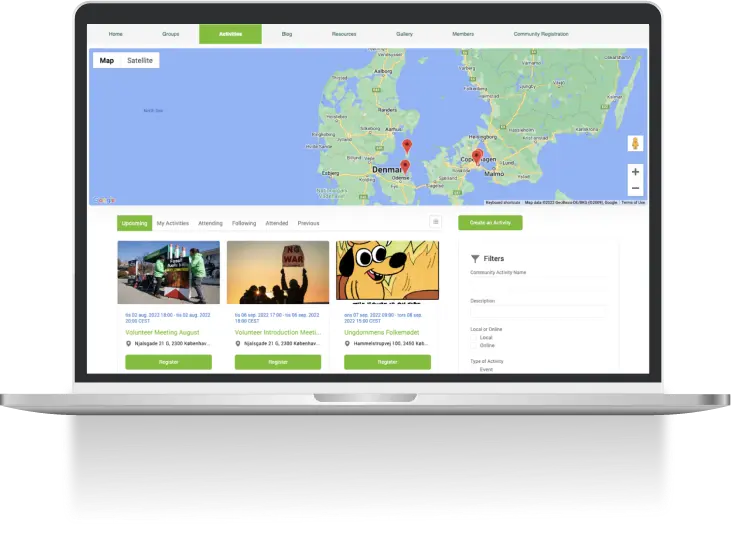 IT/High-Tech
MuleSoft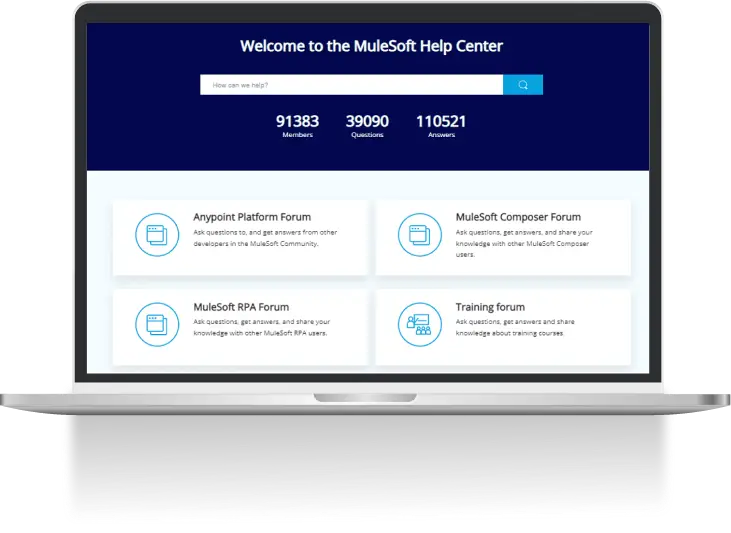 MuleSoft, Inc. is a software company that provides iPaaS software for connecting applications, data, and devices without writing code. Advanced Communities was involved in the strategic project of moving the Mulesoft Help Center from the legacy PHP forums to Salesforce Community Cloud. That included moving 20000+ forum users with the discussions, likes, follows, reputation points, images, and userpics to Salesforce.
Improved engagement and collaboration with Mulesoft customers
Better system performance
Streamlined and more efficient company processes
Increased productivity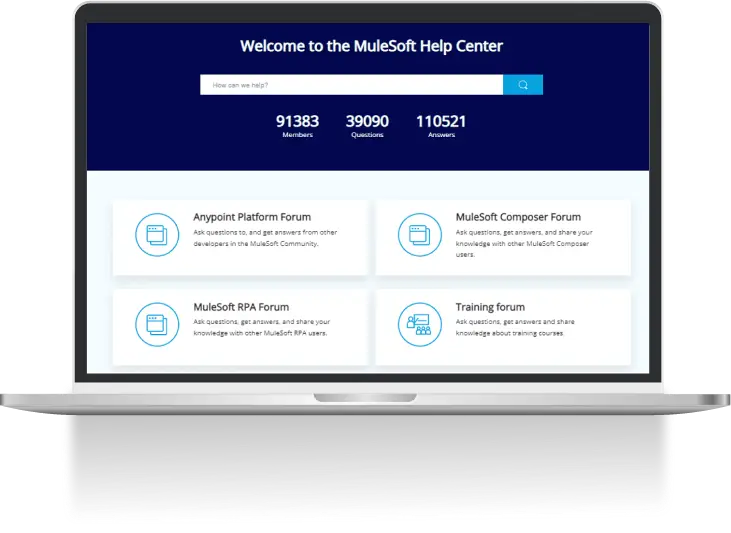 Contact us for
any questions
If you want to have a conversation about anything related to Experience Cloud or see demos of our components and learn how to maximize the value of community to your business.
Frequently Asked Questions
How do I publish an article from the Experience Cloud site?
User-created articles are saved as drafts until checked and published by knowledge managers.
What kind of content is supported for organizing our category landing pages?
You can organize landing pages by any content using a Rich Text field.
What does the Multibases Support feature provide?
This feature allows you to create different knowledge bases for multiple products and let your members search through each base independently.