 Greenpeace
Charity
London, UK
100 Employees
Introduction
Greenpeace is a non-governmental organization that brings together people who are passionate about the environment and defending the natural world from destruction. They wanted to update their volunteer community on Salesforce Experience Cloud to continue achieving the goals they've held since 1971.
Challenge
Greenpeace was facing difficulty in communicating and collaborating with their dispersed teams spread across the world. They were struggling with outdated communication tools and a lack of a centralized platform that could streamline their work processes.
Advanced Communities already had most of the base functionality that was required, using AC Events Enterprise and components now included with AC MemberSmart (AC Blogs and AC Member Directory), but Greenpeace also needed some customization to fully meet their needs.
Solution
Advanced Communities provided Greenpeace with a customized solution using Experience Cloud complemented by products like AC Events Enterprise and AC Member Directory. We helped Greenpeace merge its five regional Experience Cloud sites into one international space, increasing user satisfaction and decreasing time spent on content and community management. We also adapted the existing user and data flows, covered all content migration work, and provided learning assistance along the way.
Advanced Communities introduced a fresh, modern design for the Greenpeace volunteer community that was consistent with the organization's core website design and branding. The new design also offered an intuitive and easy-to-use interface.
The Greenpeace Volunteer Community now has the following features:
– AC Events Enterprise is an event management platform that allows Greenpeace Volunteers organizing local and national events in the UK to find events near them.
– Volunteers can find other like-minded members according to their skills, locations, groups, and more using the AC Member Directory functionality (now part of AC MemberSmart).
– It's now easier to find local volunteer groups using customized "location aware" Chatter groups.
– Chatter is used to facilitate discussions, share knowledge and collaborate online.
– The Main/Dashboard page contains featured content, upcoming events, highlights of the latest discussions, photos, and a group map.
– The AC Blogs component (now part of AC MemberSmart) is used to share blog articles and news.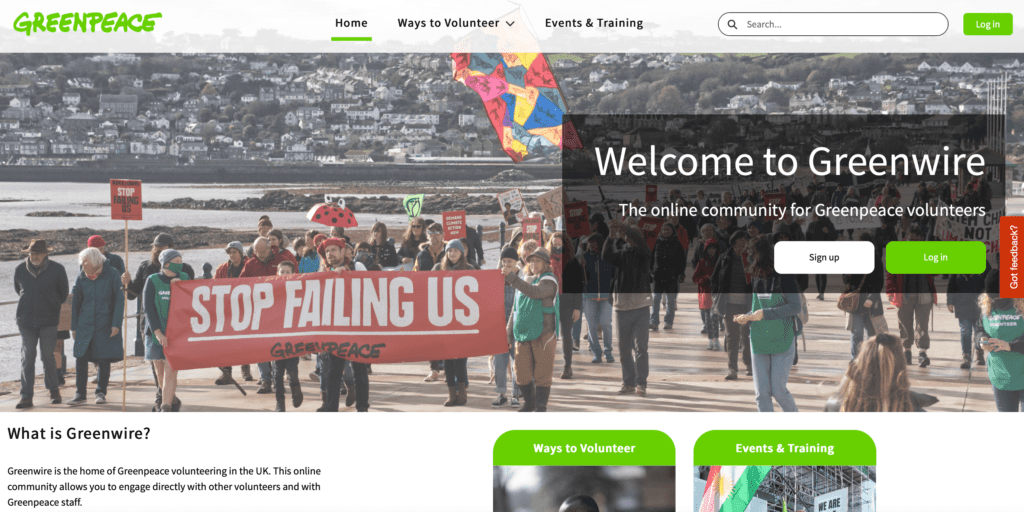 Greenpeace Greenpeace chose Experience Cloud to enable their volunteers and create a powerful, centralized community. To make it even better, they used Advanced Communities for a wide range of functionality that helps them engage and strengthen their relationships by managing events, volunteers, and groups working across the country. This community is now THE place to join groups, host events, share photos and videos, read blogs and news, and get in touch with other activists. Overall, Advanced Communities' solution helped Greenpeace to overcome their communication and collaboration challenges, enabling them to work together seamlessly and achieve their environmental goals.
Case Studies
Cases: Nonprofits
Guide Dogs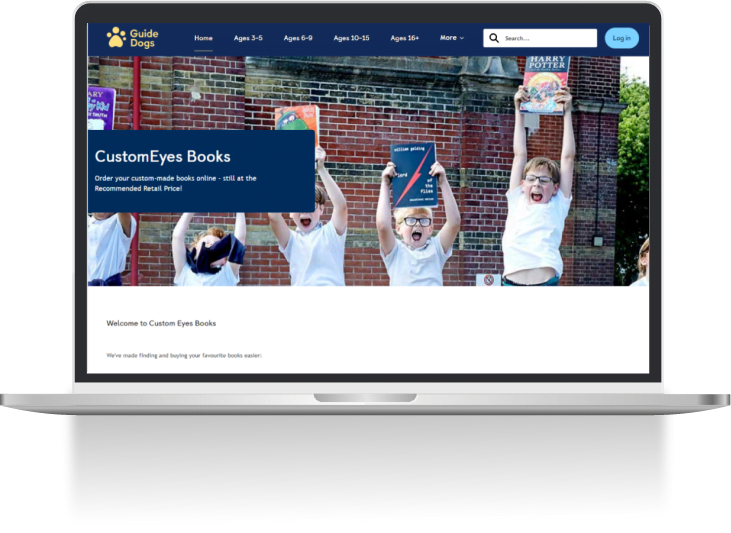 Guide Dogs provides a range of services with and beyond the dog to help people who are blind or partially-sighted lead confident, independent, and fulfilling lives. Their request was to create an online storefront to easily distribute CustomEyes large print books on their site.
Developed a branded, easy-to-use online shop with a slick design for customers to make online and offline payments
Enabled customizable orders, shipping, and tax management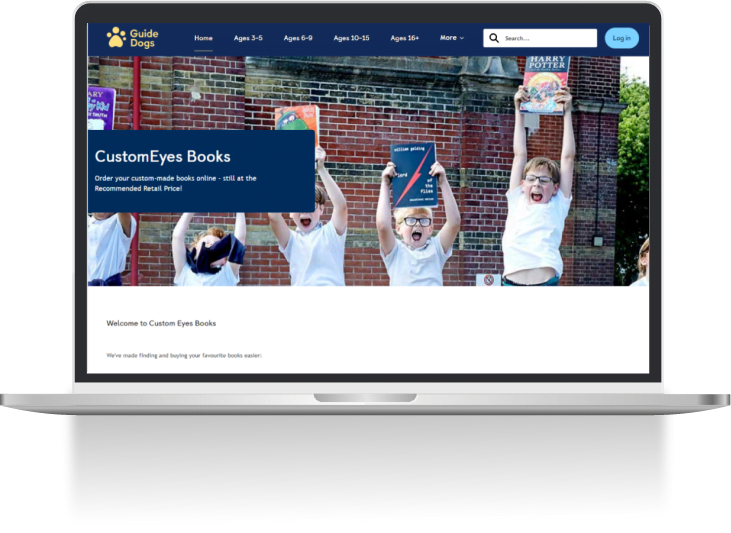 Associations and Member Organizations
Operation New Uniform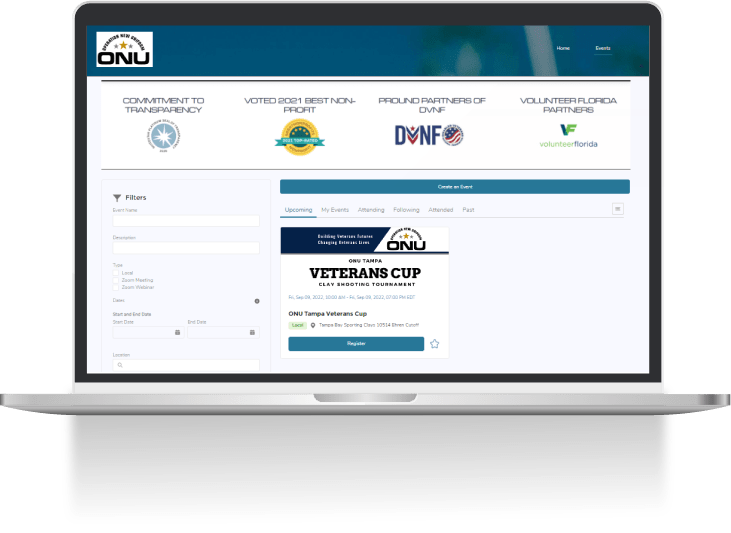 Operation New Uniform (ONU) has set itself the ambitious goal of helping all veterans transition to normal life after their service. So far, the initiative has been more than successful, with 97% of Veterans citing life improvements after participating in the program. In particular, ONU seeks to help Veterans develop a positive mindset and leverage their experience by providing the necessary resources.
User-friendly and sleek volunteer portal
All the data from the portal is synchronized with the production org
Simplified event application process with a separate site for events
Significantly improved organizational processes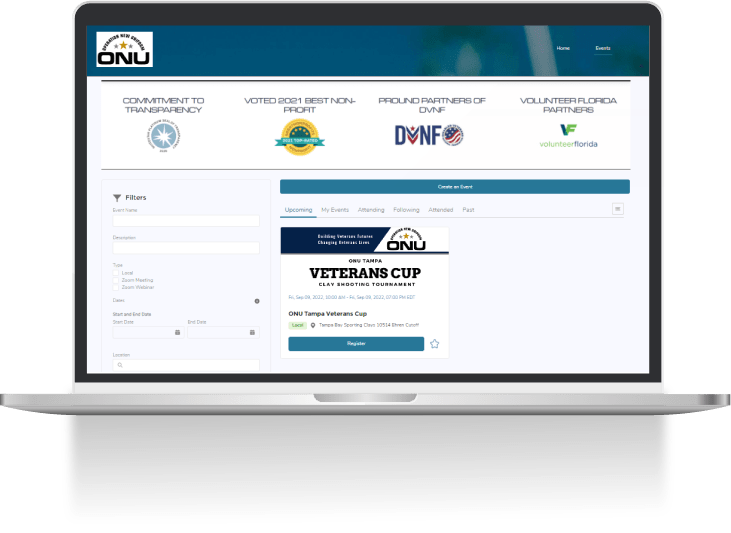 Cases: Nonprofits
Wesleyan Church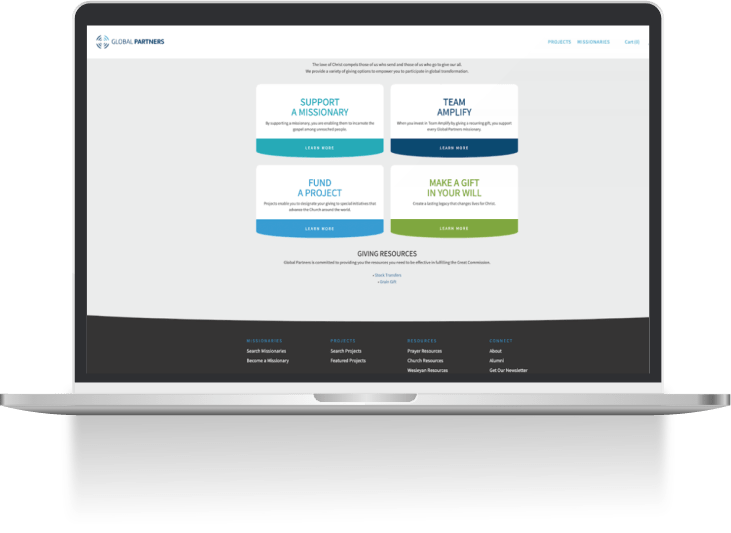 Wesleyan Church is a US Protestant church working with vulnerable and exploited communities to help alleviate poverty, suffering, and injustice and continually providing substantive support to ongoing international relief and development efforts.
A Salesforce-integrated community that centralizes all data and delivers relevant information
A beautiful portal with powerful functionality for effective online donation management
Enhanced system performance that ensures frictionless donation processes
Better collaboration and interactions with site users, partners, and supporters
Improved customer service and support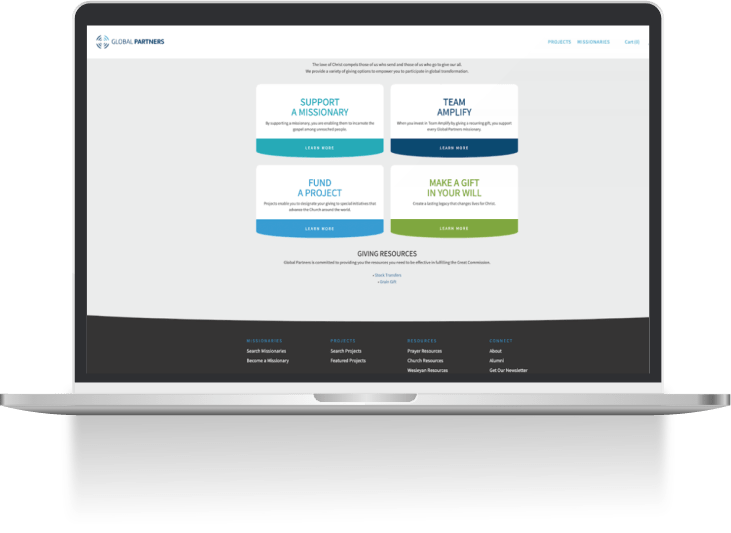 How Can We Help You?
Over the years we've accumulated a wealth of experience working with Salesforce Experience Cloud, helping businesses and nonprofits connect with customers, partners, members, donors, volunteers, students, and alumni. We can help you with any kind of Experience Cloud engagement, and share our expertise and best practices to help you maximize your investment. We look forward to speaking with you!
Trusted by Top Companies Worldwide
We help our customers succeed with Salesforce and Experience Cloud