 WESLEYAN CHURCH
US Protestant church
Fishers, Indiana USA
500+
Introduction
Wesleyan Church is a US Protestant church working with vulnerable and exploited communities to help alleviate poverty, suffering and injustice and continually providing substantive support to ongoing international relief and development efforts.
Challenge
The client wanted to launch a brand new successful Salesforce-powered online giving portal that would make it quick and easy for donors to donate to funds listed on the portal.
Wesleyan Church together with Global Partners required powerful functionality so that donors would be able to give by credit card and/or ACH/bank withdrawal, make one-time gifts, and/or set up automatically recurring donations (as well as receive notifications), give to more than one fund at once, view their giving history, download receipts. In addition, it was necessary to be able to manage recurring donations, their account details, and also their payment method.
Solution
The Advanced Communities team made a new modern and user-friendly design from scratch with a flawless user experience.
In order to give to more than one fund at once, the team improved the donation flow and created a reliable, secure Giving Cart (Shopping Cart) solution that allows accepting credit cards and ACH.
Also, so that the donors could manage their giving history and recurring donations, we configured the Nonprofit Success Pack (NPSP) out-of-the-box features with some customization.
The solution provided by Advanced Communities allows donors to make convenient, fast, and secure online contributions without any friction in the donation process.
Benefits and Results
The solution provided by Advanced Communities allows donors to make convenient, fast and secure online contributions without any friction in the donation process. 
Case Studies
Cases: IT/High-Tech
Spotify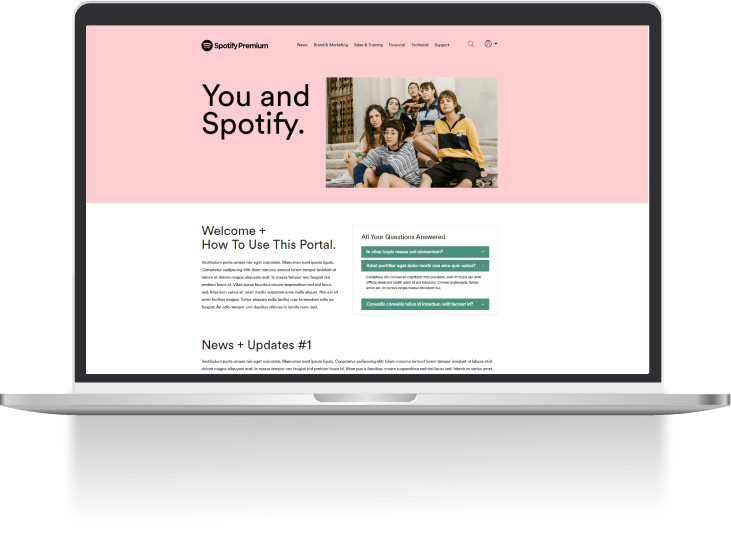 Spotify Technology S.A. is a Swedish music streaming service that provides DRM-protected music and podcasts from record labels and media companies. Spotify required two separate sites: one for bringing artists, developers, investors, and vendors together and another as a communication channel used for sharing news, events, announcements, and blog posts.
Enhanced file management and sharing
Exceptional customer service with a new case management system
Better connection and collaboration with the customers
Increased website traffic and overall company productivity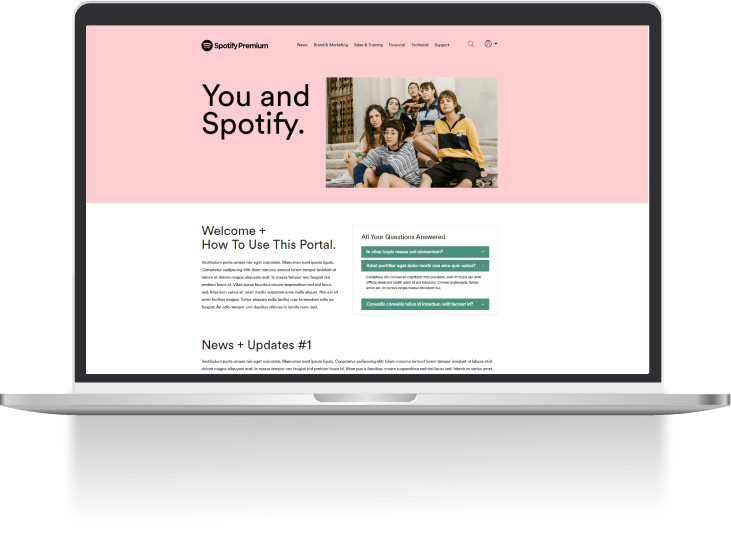 Cases: IT/High-Tech
MuleSoft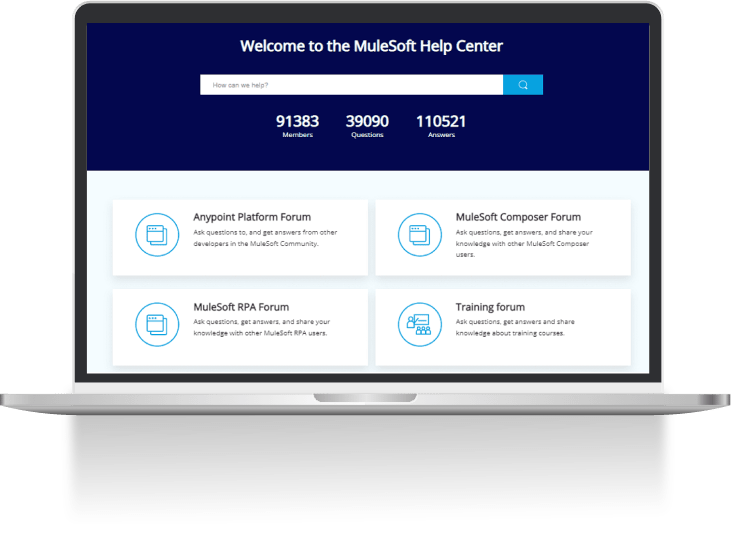 MuleSoft, Inc. is a software company that provides iPaaS software for connecting applications, data, and devices without writing code. Advanced Communities was involved in the strategic project of moving the Mulesoft Help Center from the legacy PHP forums to Salesforce Community Cloud. That included moving 20000+ forum users with the discussions, likes, follows, reputation points, images, and userpics to Salesforce.
Improved engagement and collaboration with Mulesoft customers
Better system performance
Streamlined and more efficient company processes
Increased productivity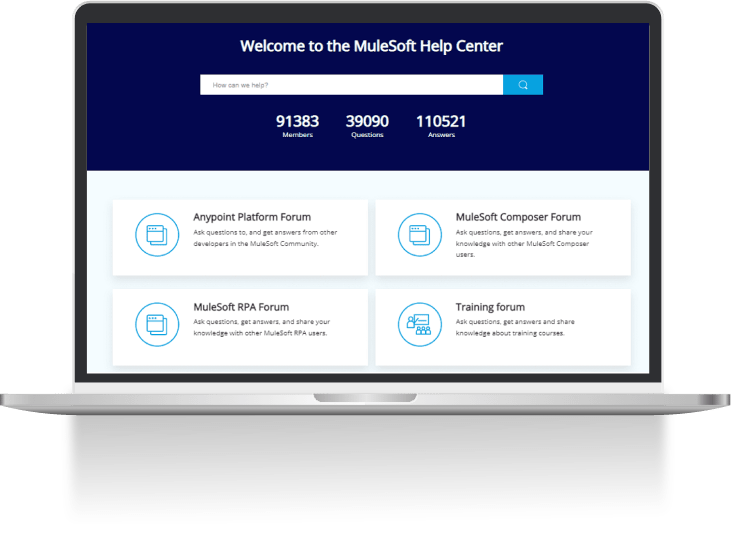 Cases: Non-profits
Greenpeace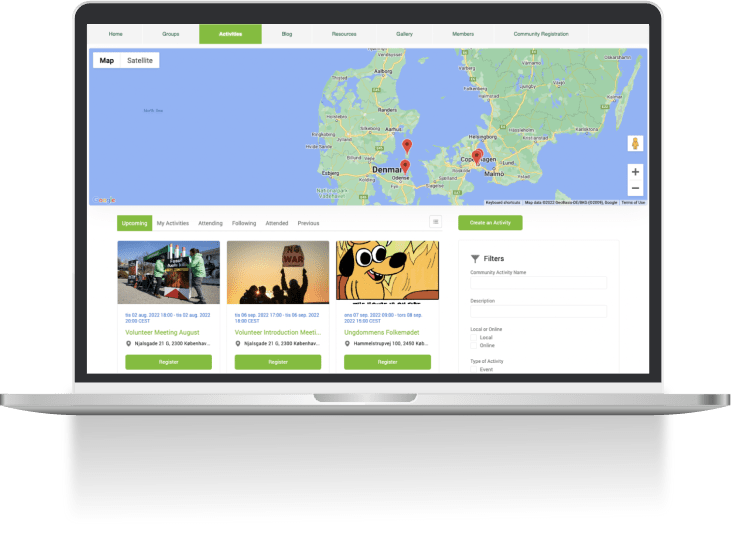 Greenpeace is a well-known non-governmental environmental organization with offices in 55 countries. Relying on volunteers, Greenpeace works on defending the natural world for a green and peaceful future. Greenpeace UK required its existing volunteer community groups to be updated and moved from the external system to the Salesforce Community Cloud platform.
Better communication within the community
Enhanced online collaboration and information sharing
Simplified and more effective group management
Increased engagement and user satisfaction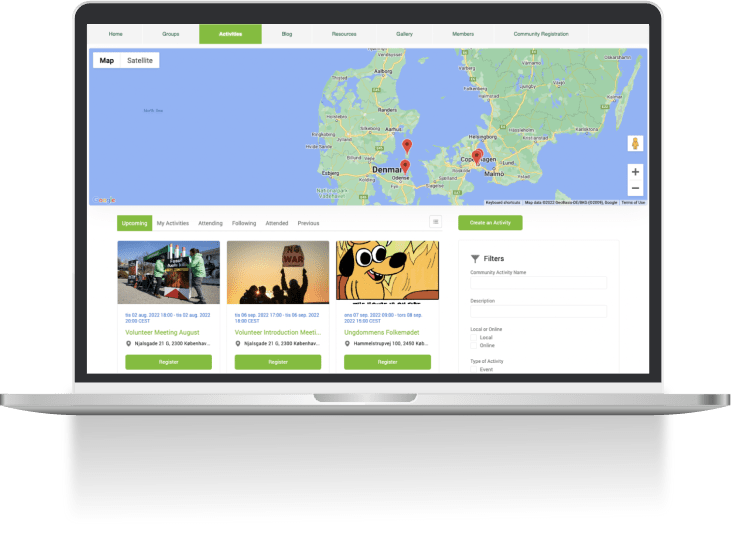 How Can We Help You?
Over the years we've accumulated a wealth of experience working with Salesforce Experience Cloud, helping businesses and nonprofits connect with customers, partners, members, donors, volunteers, students, and alumni. We can help you with any kind of Experience Cloud engagement, and share our expertise and best practices to help you maximize your investment. We look forward to speaking with you!
Trusted by great companies
We help our customers succeed with Salesforce and Community Cloud