SALESFORCE FOR HIGHER EDUCATION
A NEW APPROACH TO STUDENT AND ALUMNI
ENGAGEMENT IN HIGHER EDUCATION
The world's digital transformation is well underway in every industry, including higher education. Today's modern education demands a comprehensive solution, and Salesforce Experience Cloud is the perfect choice to organize effective collaboration and interaction between students, teachers, and the study process. With Salesforce for higher education, students can have a more personalized experience, while teachers can offer support and focus on their students' success rather than spending time on repetitive tasks and inefficient processes.
How Higher Education Can Benefit from Using Our Solutions for Salesforce Experience Cloud
Admissions Management
Deliver the latest information regarding admission requirements, application deadlines or existing programs. Let your applicants attend special events for future students, join groups for discussions, or get access to support services.
Event Management
Use Salesforce for higher ed and AC components for running conferences, trainings, webinars, seminars, and other private or public events. Create an Events Calendar to keep students informed about events taking place at the university.
Access to Academic Resources
With the use of Salesforce for higher education and AC apps students can access a range of academic resources such as library databases, course materials, past exam papers, and online textbooks which can help your students study and prepare for their exams.
Idea Submission and Voting Capability
Create a community-driven university environment by incorporating a platform that allows students to contribute and vote on ideas and opinions. Utilize these ideas to develop new and innovative projects.
Subscription Management
Enable your students to become part of the university community. Let them manage their subscriptions and search for other students and members whether it's to connect with old friends or build new relationships for networking purposes.
University Online Storefront
Allow your students to purchase merchandise, textbooks, event tickets, or professional development courses directly from the university. Generate additional income for the university to reinvest into programs and initiatives.
Our Services for Higher Education
Alumni Portal
Create an alumni portal to allow your graduates to connect with each other, search for jobs, find like-minded individuals, and contribute to your institution through mentoring or volunteering opportunities. Centralize your alumni communication, event planning, fundraising, recruitment, and more in one place.
Student Portal
Set up a student portal on Experience Cloud to provide your students with easy access to all the academic and administrative services they need to succeed, from viewing grades and course materials to applying for financial aid, connecting with campus resources, or tracking their tasks with just a few clicks.
Online Community
Need an admission site, an online learning platform, or something different? Salesforce for higher ed gots you covered! Create a unified, personalized, and engaging experience for your students, faculty, staff, or alumni, from enrollment to graduation and beyond. Remember, we've got your back!
Transform your university with Salesforce!
Use Salesforce Experience Cloud and Advanced Communities native solutions to manage admissions, student success, alumni relations, fundraising, and marketing. Streamline operations, enhance student engagement, and improve the overall student experience with Salesforce for universities and Advanced Communities!
Why Choose Us?
Expertise
At Advanced Communities, we are dedicated to providing our higher education customers with the best possible service and support. With over a decade of experience in the Salesforce ecosystem, we have the expertise and knowledge to help universities and higher ed institutions achieve their goals and navigate the complexities of the industry.
Customization
We understand that every higher education institution is unique, which is why we offer customized solutions that are tailored to your specific needs.
Student satisfaction
Our primary focus is to provide students with an exceptional learning experience. To achieve this, we offer Salesforce student management system solutions that enhance communication and streamline the overall student experience.
Innovation
We stay up-to-date with the latest trends and technologies in the Salesforce for universities ecosystem, allowing us to provide our higher education clients with cutting-edge solutions that can help them stay ahead of the competition.
Commitment
We believe in building strong relationships with our higher education clients, and we work closely with them to ensure that their needs are met at every stage of the process. With Advanced Communities, you can be confident that you're getting the best possible service and support for your higher education institution. Contact us today to learn more about how we can help you achieve your goals with Salesforce for higher education.
Higher Education Case Studies
Salesforce communities implementation has driven success
By providing our expertise and utilising years of experience of our Salesforce Certified Experience cloud consultants, we help our customers manage and benefit from the ever-increasing number of new product features.
Cases: Higher Education
Geneva Graduate Institute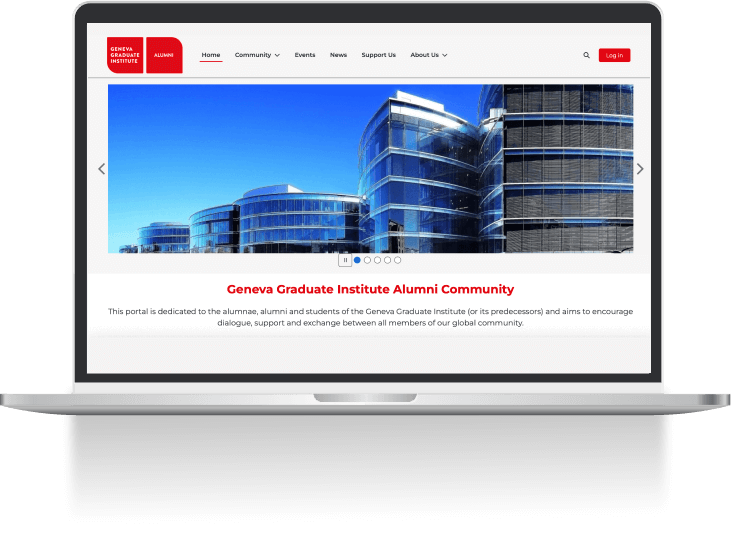 The Geneva Graduate Institute aimed to provide a technological solution to unite its alumni community in a common digital space. The objective was to facilitate ongoing communication among alumni, enabling them to maintain connections, exchange experiences and knowledge, cooperate on initiatives, fundraise, and access valuable resources from the institute.
Developed an alumni portal from scratch.
Implemented the AC MemberSmart solution.
Improved UI/UX with theme customization and header/footer components.
Simplified connections, event participation, and group management for alumni.
Implemented custom filters for efficient peer search.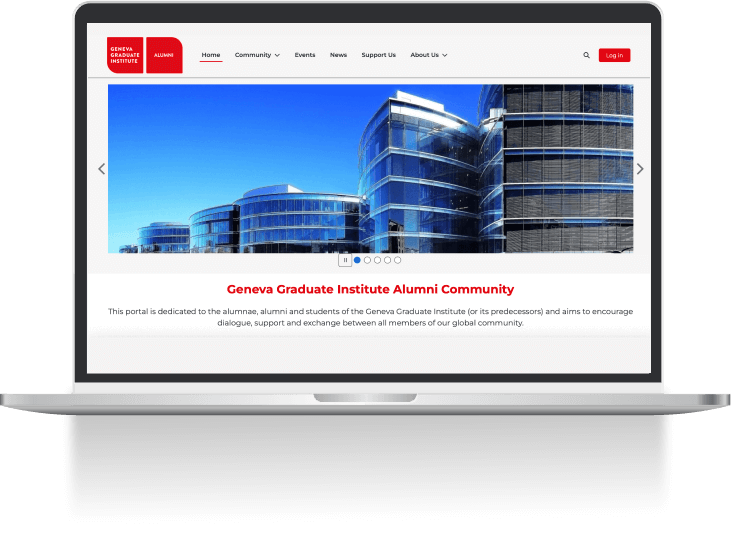 Cases: Nonprofits
CDC Foundation: EIS Alumni Association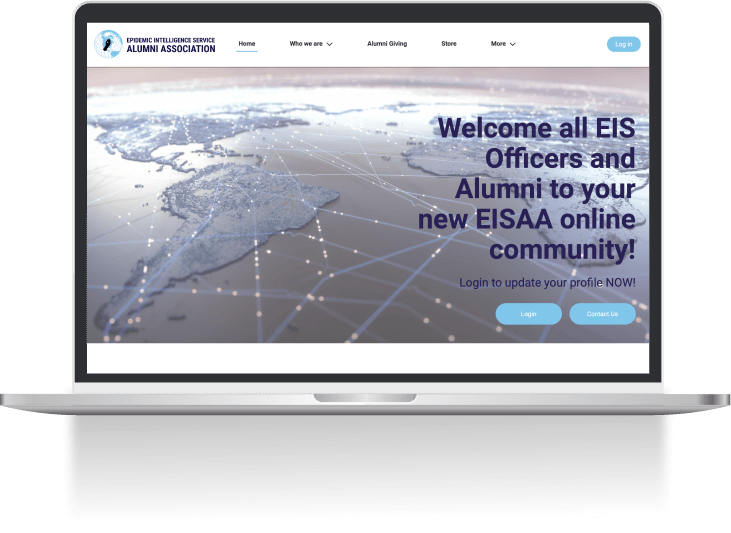 The project aimed to unite EIS alumni in a shared space for connection, collaboration, and ongoing professional development based on their interests, experience, and EIS Program education.
Developed an alumni portal to bring together a network of EIS alumni in a shared space
Implemented the AC MemberSmart app
Created a user-friendly profile layout showcasing 40+ fields
Implemented advanced data filtering with multi-select functionality
Enabled alumni to update their contact information on the portal, with automatic syncing to Salesforce
Allowed users to be automatically added to relevant groups based on graduation year or subject of study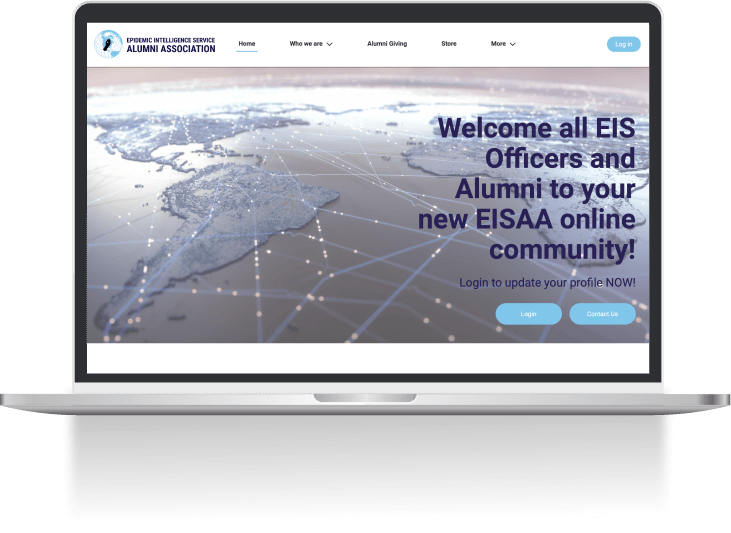 Cases: Higher Education
London School of Economics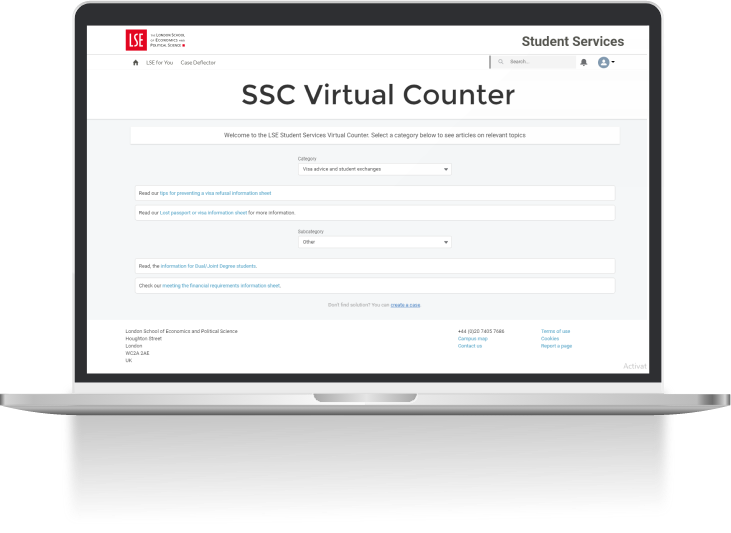 The London School of Economics and Political Science (LSE) is one of the world's foremost social science universities, with nearly 12,000 students attending from over 148 countries. The LSE needed a way for students to find information about admissions, IT issues, and fee payments on its SSC Community while minimizing the number of cases created by users.
Created and organized a knowledge base
Implemented a self-help wizard to keep the number of cases created by users to a minimum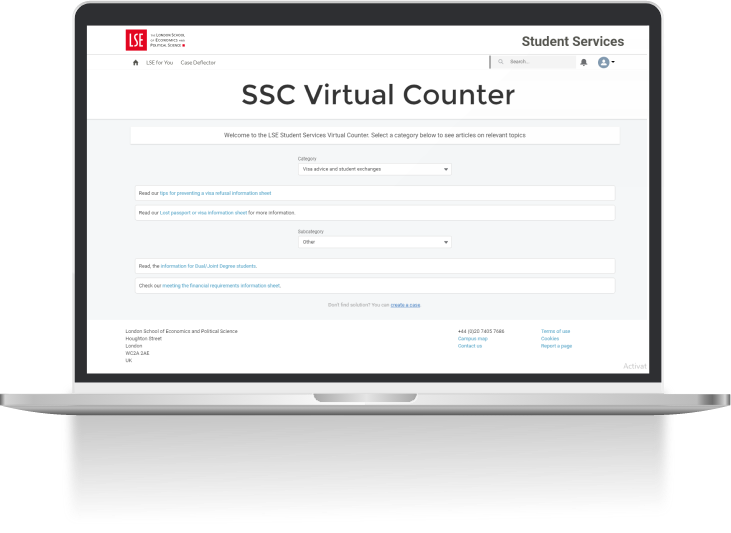 Trusted by great companies
We help our customers succeed with Salesforce and Experience Cloud