 Operation New Uniform
Organization of Veterans
Jacksonville, FL USA
20+
Introduction
Operation New Uniform (ONU) has set itself the ambitious goal of helping all veterans transition to normal life after their service. So far, the initiative has been more than successful, with 97% of Veterans citing life improvements after participating in the program. In particular, ONU seeks to help Veterans develop a positive mindset and leverage their experience by providing the necessary resources.
Challenge
ONU was seeking to establish a portal for their volunteers to register for volunteer shifts, track their activity and collaborate with other volunteers.
Besides, they wanted to have a separate site with  AC Events Enterprise so that all guest users could apply for an event (free or paid).
Solution
Based on the Volunteers for Salesforce package, Advanced Communities has successfully implemented some standard and custom features to meet the customer's needs: sign up for the volunteer shift, view jobs on the calendar, report volunteer hours, receive many email notifications with updates, and interact with other volunteers. Importantly, AC Events Enterprise was used to create and apply for events, both free and paid ones, which has dramatically simplified and improved the registration process.
Benefit and Result
ONU volunteers have got access to the user-friendly and sleek portal where they can complete many organizational procedures, meanwhile, all the data from the portal is synchronized with the production org and accessible to ONU managers. A separate events site has simplified the event application process and offers a great user-friendly experience. As such, organizational processes have improved significantly.
Case Studies
Cases: IT/High-Tech
MuleSoft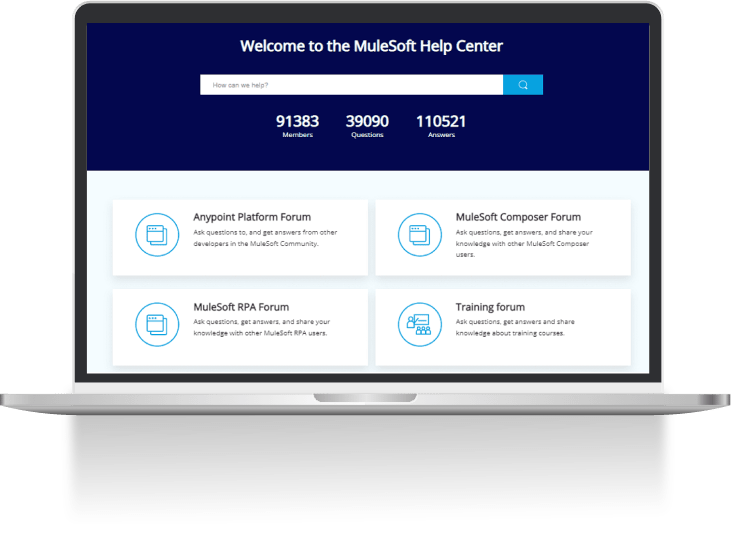 MuleSoft, Inc. is a software company that provides iPaaS software for connecting applications, data, and devices without writing code. Advanced Communities was involved in the strategic project of moving the Mulesoft Help Center from the legacy PHP forums to Salesforce Community Cloud. That included moving 20000+ forum users with the discussions, likes, follows, reputation points, images, and userpics to Salesforce.
Improved engagement and collaboration with Mulesoft customers
Better system performance
Streamlined and more efficient company processes
Increased productivity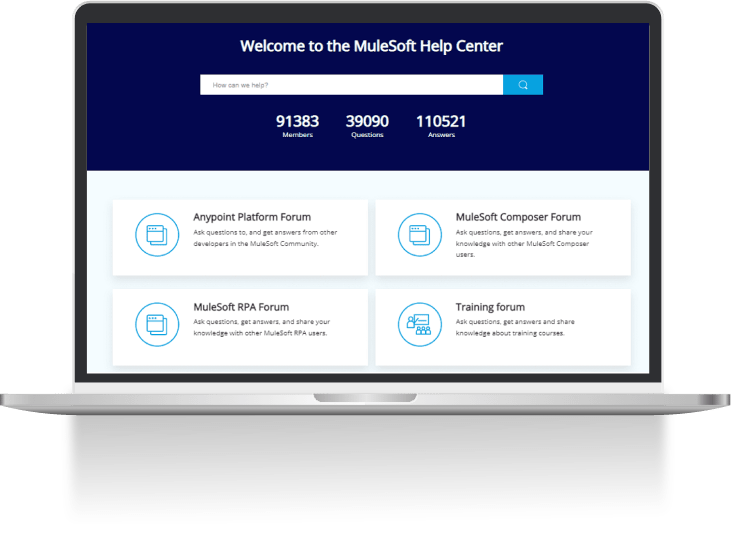 Cases: IT/High-Tech
Spotify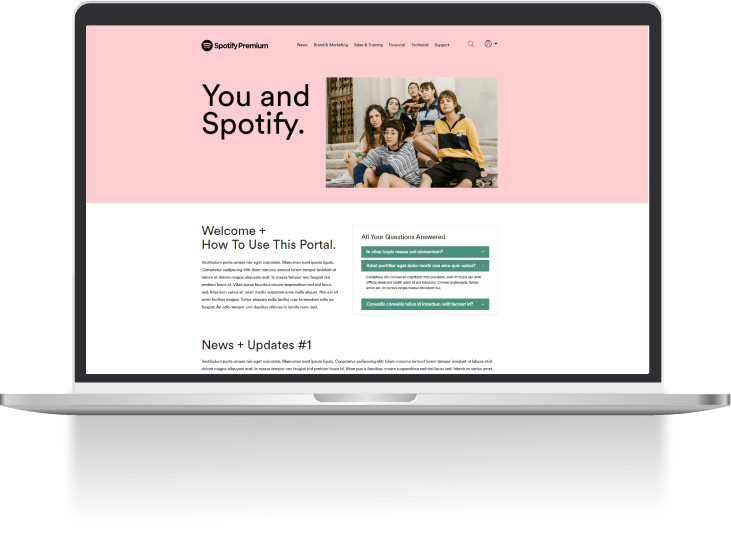 Spotify Technology S.A. is a Swedish music streaming service that provides DRM-protected music and podcasts from record labels and media companies. Spotify required two separate sites: one for bringing artists, developers, investors, and vendors together and another as a communication channel used for sharing news, events, announcements, and blog posts.
Enhanced file management and sharing
Exceptional customer service with a new case management system
Better connection and collaboration with the customers
Increased website traffic and overall company productivity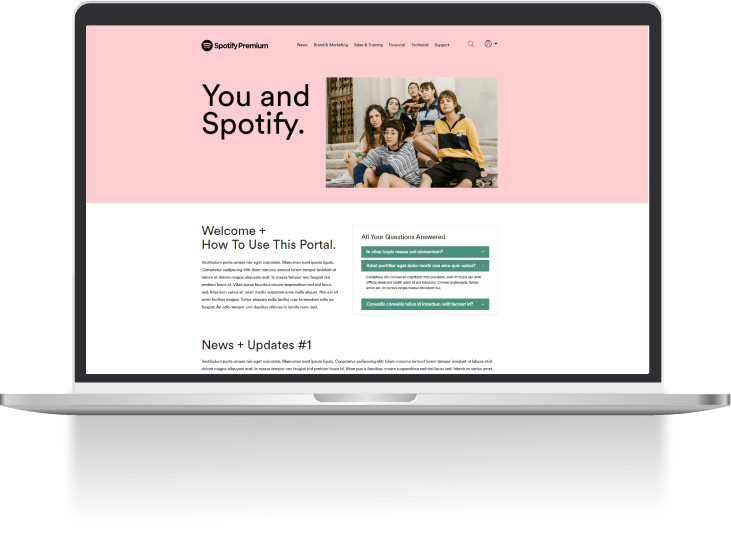 Cases: Non-profits
Greenpeace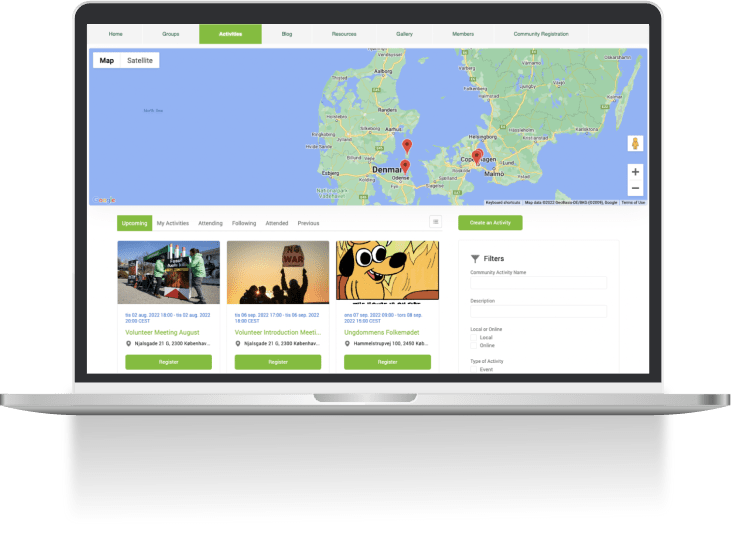 Greenpeace is a well-known non-governmental environmental organization with offices in 55 countries. Relying on volunteers, Greenpeace works on defending the natural world for a green and peaceful future. Greenpeace UK required its existing volunteer community groups to be updated and moved from the external system to the Salesforce Community Cloud platform.
Better communication within the community
Enhanced online collaboration and information sharing
Simplified and more effective group management
Increased engagement and user satisfaction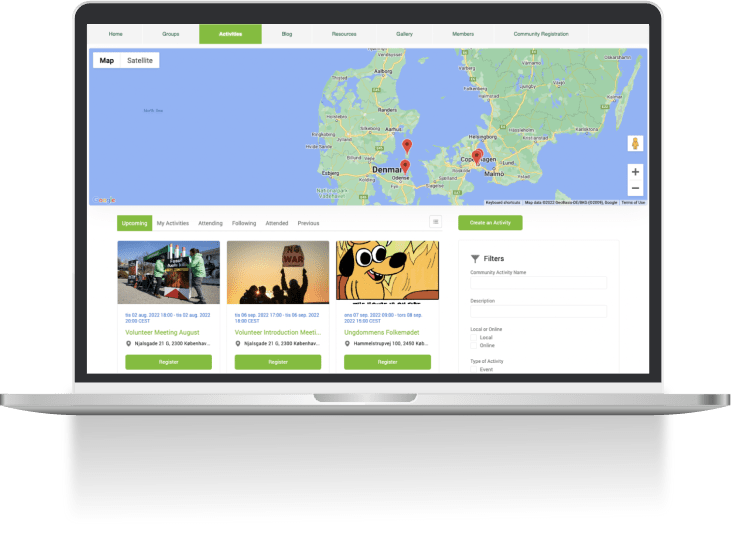 How Can We Help You?
Over the years we've accumulated a wealth of experience working with Salesforce Experience Cloud, helping businesses and nonprofits connect with customers, partners, members, donors, volunteers, students, and alumni. We can help you with any kind of Experience Cloud engagement, and share our expertise and best practices to help you maximize your investment. We look forward to speaking with you!
Trusted by great companies
We help our customers succeed with Salesforce and Community Cloud