One-stop system for membership organizations that allow using all benefits of Salesforce
Native to Salesforce, customizable and flexible, the app lets you easily work for a wide range of membership organizations and associations.
Key Features

100% Salesforce- Native

All-inclusive App for Member Management

360-degree Member View

No Additional Integration
Discover all the key features for your community!
Discover all the key features for your community!
New membership experience – provide your members a platform for events, networking, discussions, collaboration, sharing assets and enable member engagement in a new way.
Payments and donations - easily accept membership payments, subscriptions and renewals.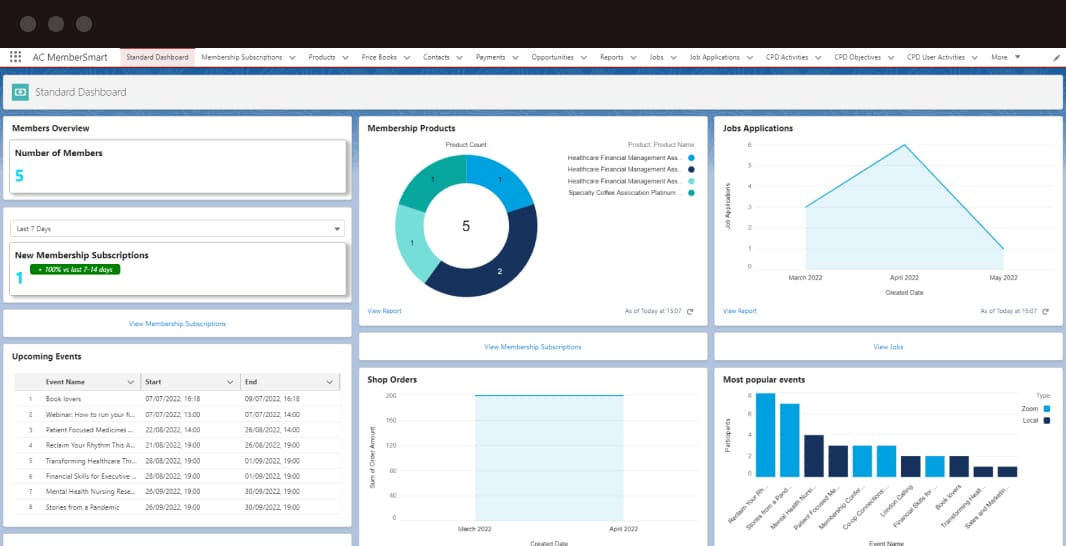 Extensive Business analytics - you can use standard and custom dashboards and reports to have a full view of your organization's business metrics and get complete understanding of your revenue and member activities.
360-degree member view provides a collection of all of your members' activities stored in one place to give you an easy understanding of your members, their activities and engagement.
Get in touch
If you want to have a conversation about anything related to Community Cloud or see demos of our free components and learn how to maximize the value of community to your business.