Lightning Article Editor & Article Personalization: Biggest Salesforce Knowledge Update
Salesforce has recently released its Summer '23 update, and let me tell you, it's packed with exciting new features that are designed to optimize your journey with Salesforce and make your experience with the platform even better. The main focus is to help you save time, automate tasks faster, and create personalized interactions with every customer. The Summer '23 release of Knowledge includes a beta release update with two new features: the Lightning Article Editor and Article Personalization for Knowledge. In this article, we'll dive into these features providing you with an overview of each of them and showing you how they streamline article management in Salesforce.
Salesforce Summer '23 Release: Most Exciting Features for Experience Cloud​
In this blog post, the Advanced Communities team covers the Salesforce Summer '23 Release and what new features are introduced for Experience Cloud​. Read our blog to find out what's new in Salesforce Summer Updates 2023.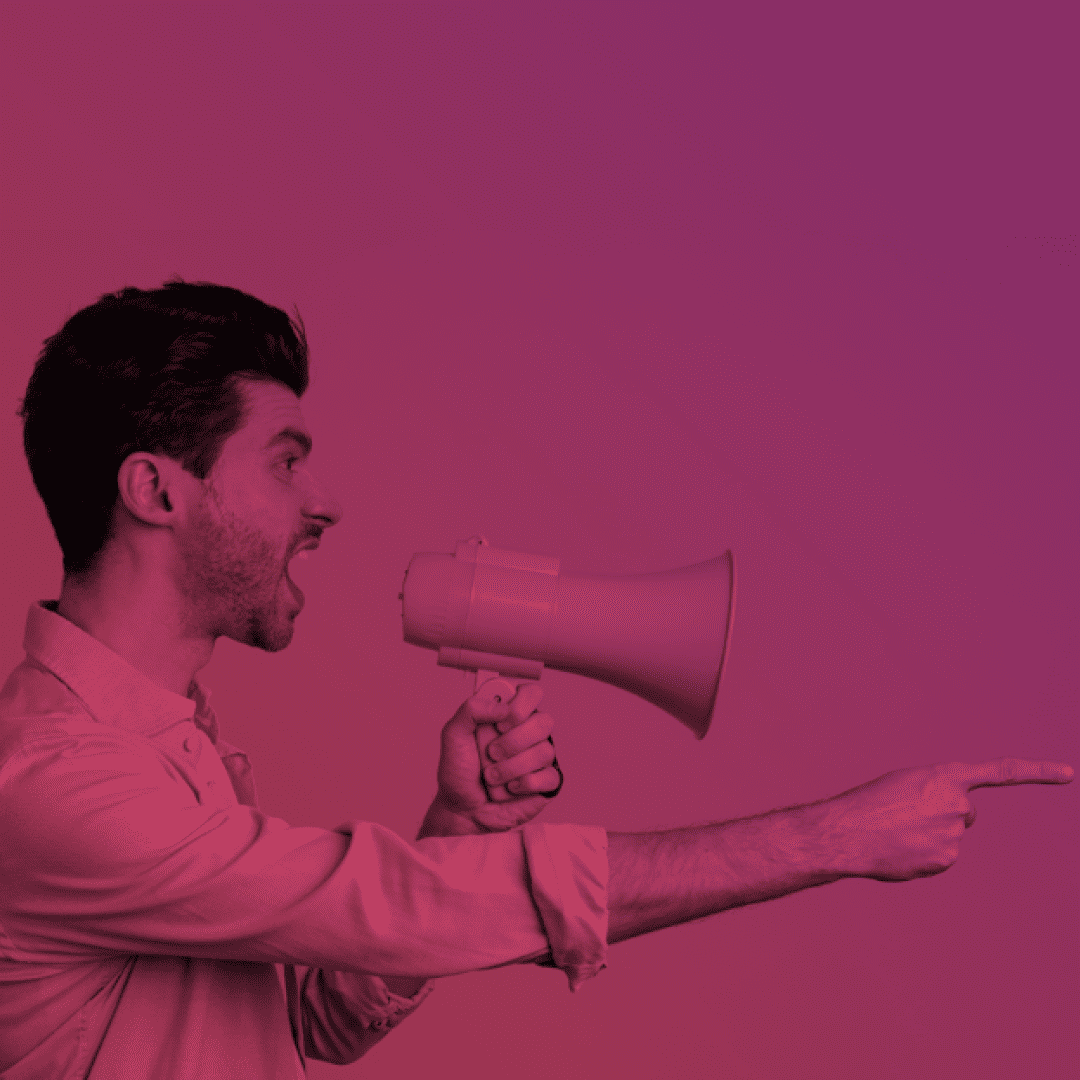 Lightning Article Editor feature overview
The Lightning Article Editor is an exciting beta feature for Salesforce Knowledge that aims to provide knowledge authors and managers with a more user-friendly and powerful authoring experience. Its main goal is to make it easier for them to create and maintain high-quality knowledge articles, ultimately improving customer service.
Some key features of the new Lightning article editor include:
A full-screen editing mode. This mode offers more space and helps authors focus on their writing, enhancing productivity.
Advanced table editing support. Authors can easily add or remove rows and columns, resize and merge cells, and format table borders and backgrounds.
An accessibility checker. The editor includes a built-in accessibility checker to ensure articles are easy to read and navigate for all users.
Seamless copy/pasting from external sources. Users can effortlessly copy and paste content from external documents or websites into the editor, saving time and effort.
In addition to these features, the Lightning Article Editor offers several other benefits. Authors can adjust the line height for improved readability, embed Google Docs (when it becomes generally available), export articles to PDF format, and add alternative text (Alt text) for images, among other capabilities. It provides a comprehensive toolset for creating informative and visually appealing articles.
The Lightning Article Editor is backward-compatible, meaning that all articles you authored in the old editor look the same in the new editor.
Users can select an existing article and click Edit, or they can click New to work in the Lightning Article Editor in Salesforce.

Article Personalization feature overview
On top of the brand new Lightning Article Editor, Salesforce is bringing you another exciting feature in the Summer '23 release – Article Personalization.
Note!
Article Personalization is a feature designed for Lightning Experience, and is currently not supported on Experience Cloud. The goal is to bring Dynamic Forms to Experience Cloud in 2024.
Article Personalization is one of the Summer '23 beta features that gives you the ability to customize which parts of your articles you show to which audience within the Service Console, allowing you to deliver knowledge that's tailored to the user.
Article Personalization brings the magic of Dynamic Forms to Salesforce Knowledge. So, what does that mean for you? Well, it means you can do some pretty awesome things:
Conditionally show or hide fields to users within the Service Console. You can set up conditions to determine which fields should be shown or hidden based on specific attributes of the user's record or their permissions. This way, you can provide a more personalized experience and only display the relevant information to each user.
Customize Knowledge record pages using the Lightning App Builder. Say goodbye to traditional page layouts! With the Lightning App Builder, you have the freedom to drag fields anywhere on the page and set visibility for each individual field.
Format the Knowledge record page using tabs. Want to improve the readability of your articles and decrease loading times? Well, now you can! By formatting your article using tabs, you can organize the content into sections, making it easier for users to navigate and find what they need.
Expand or collapse field sections. Sometimes, you want to give users the option to reduce clutter and focus on what's important to them. With the Article Personalization feature, you can create collapsible field sections. This way, users can expand or collapse specific sections as they please, creating a cleaner and more user-friendly interface.
Enabling Lightning Knowledge Lightning Article Editor & Article Personalization
How to enable Salesforce Knowledge Lightning Article Editor and Article Personalization for Knowledge?
You must enable the Lightning Article Editor release update. After that, the new Lightning Article Editor replaces the previous version of the Knowledge Editor.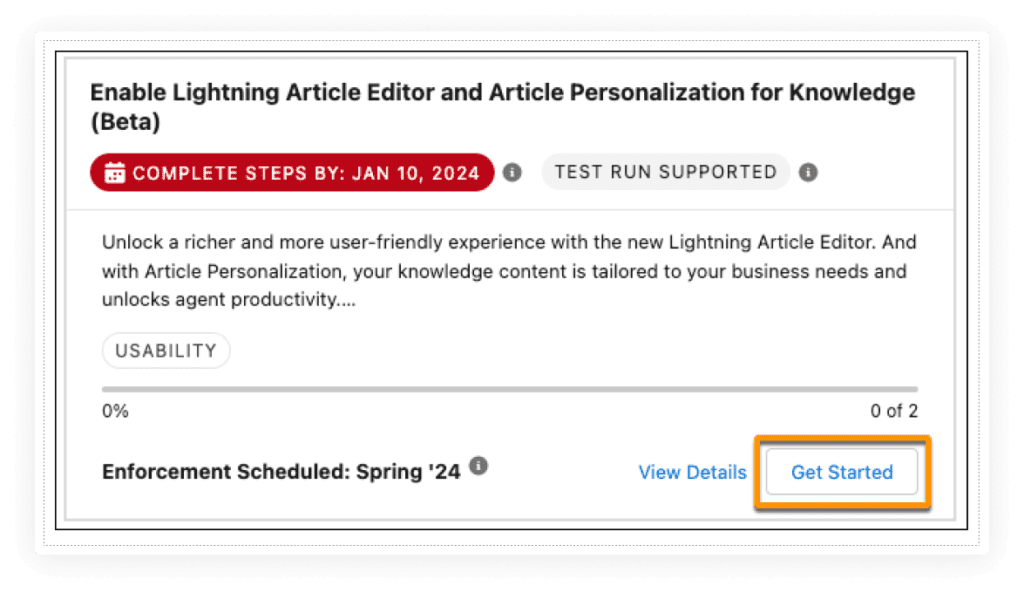 AC Knowledge Management Enterprise Updates: New Features and Performance Enhancements
Welcome to our latest product updates article! We're happy to announce that our AC Knowledge Management Enterprise app has recently undergone significant updates to enhance its performance and provide new features to its users. In this article, we will take a closer look at the new features and performance enhancements of the latest version of AC Knowledge Management Enterprise.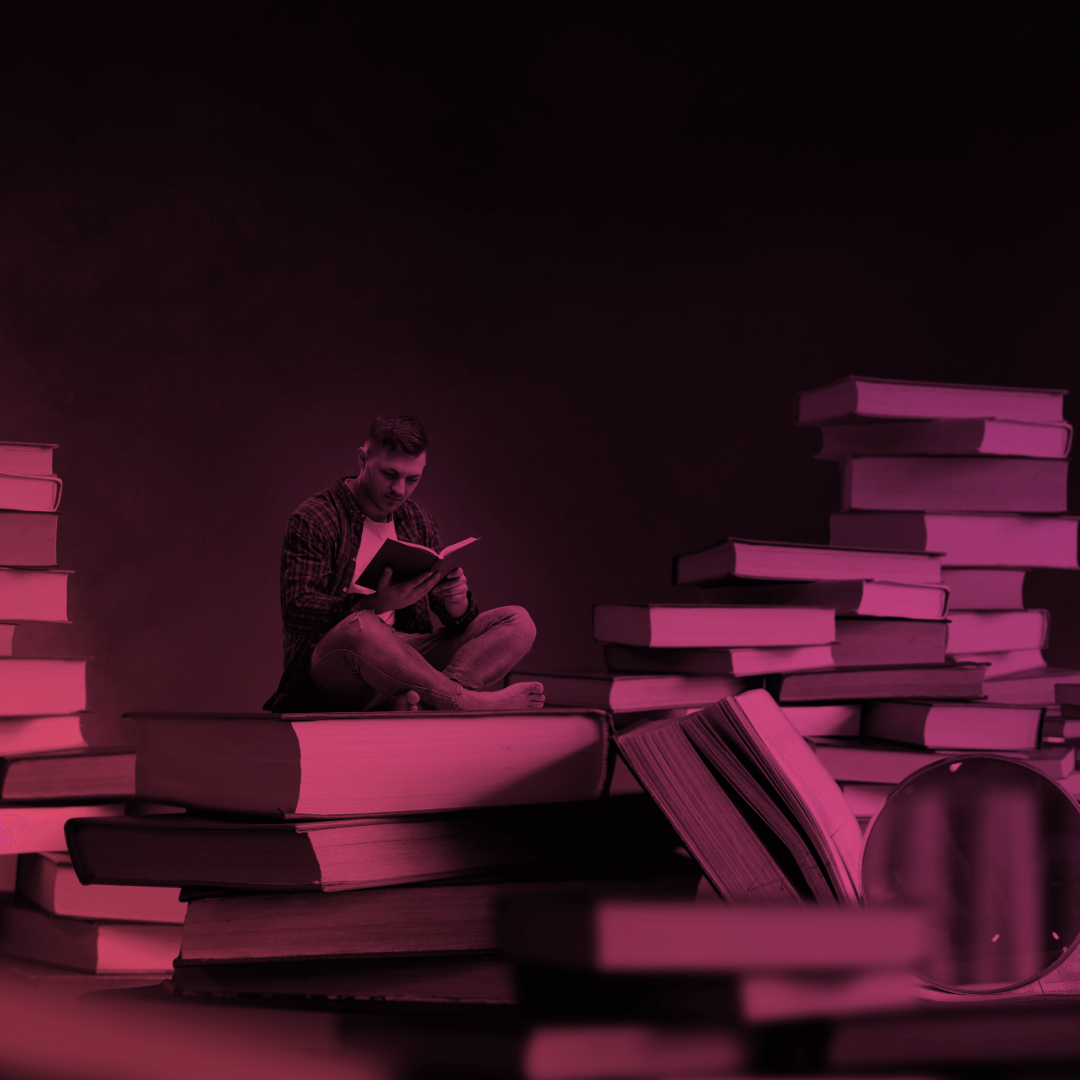 AC Knowledge Management Enterprise – your best friend in the Salesforce Knowledge management journey
Are you seeking an intuitive interface, powerful search capabilities, and self-service features to optimize management of your Knowledge base in Salesforce?
Advanced Communities has a solution just for you! Discover an ultimate knowledge management solution for Experience Cloud communities in Salesforce
– AC Knowledge Management Enterprise. Built directly on force.com and packed with many great features, it enhances the standard capabilities of Salesforce Knowledge. Serving as a powerful PRM tool for both Salesforce Partner Experience Cloud sites and Salesforce Customer Portal sites, this app streamlines documentation sharing while fostering self-service and collaboration.
While utilizing Salesforce Lightning Knowledge on the backend, it features a custom intuitive interface for filtering, viewing, and searching articles, ensuring a user-friendly UX, streamlining customer support, and enhancing the overall customer experience. It's the ideal solution for efficiently managing Salesforce knowledge articles even in large volumes.
Some of the features include:
Article creation from Experience Cloud site
Advanced case deflection wizard
Enhanced article sorting logic
Enhanced article view
Data categories support on Experience Cloud
Article following and subscription integrated with the rating system
Powerful filtering capabilities
Separate cloud multibases & multilingual support
And many more…
To learn more about AC Knowledge Management Enterprise and how Advanced Communities can help tailor this solution to your specific needs, reach out to our team of experts today.
Subscribe to our Newsletter
Receive regular updates on our latest blog posts, news, and exclusive content!
Tag cloud