AC Knowledge Management Enterprise Updates: New Features and Performance Enhancements
Welcome to our latest product updates article! We're happy to announce that our AC Knowledge Management Enterprise app has recently undergone significant updates to enhance its performance and provide new features to its users.
In this article, we will take a closer look at the new features and performance enhancements of the latest version of AC Knowledge Management Enterprise.
New major features
On March 22, 2023, AC Knowledge Management Enterprise underwent a major upgrade across all sandboxes, bringing in a range of new features and functionalities. The primary objective of this update was to improve the user experience (UX) and empower our customers to make their knowledge management processes more efficient and productive. So, let us delve into the exciting changes that have been implemented.
Improved article sorting logic
Changes have been made to the logic for sorting articles in AC Knowledge Management Enterprise, specifically for customers who utilize the Advanced Navigation configuration feature. As a result of these changes, sorted articles will be displayed at the top of the page, while unsorted articles will appear at the bottom of the page.
The improved sorting logic enhances the overall organization of the knowledge base, making it easier for users to find the necessary content and for businesses to maintain and manage their knowledge base effectively.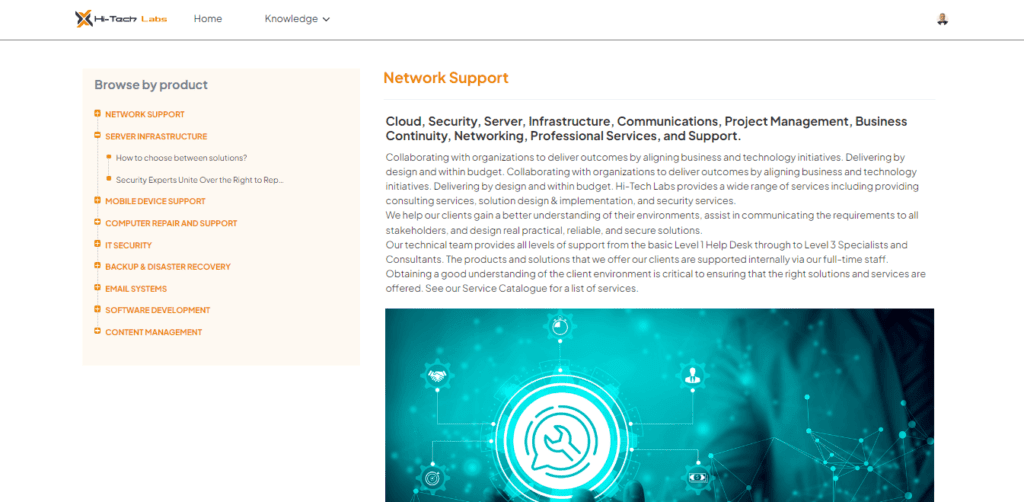 Auto-collapse for one-category Knowledge bases
AC Knowledge Management Enterprise supports a data category hierarchy that can be used as filters for Knowledge base articles. In the 2.296 release, we have added a new feature that automatically expands data categories in Knowledge bases with only one category, enabling users to quickly view the subcategories associated with that category. As a result, Knowledge bases with a single data category will have a more streamlined and attractive appearance, providing a better user experience.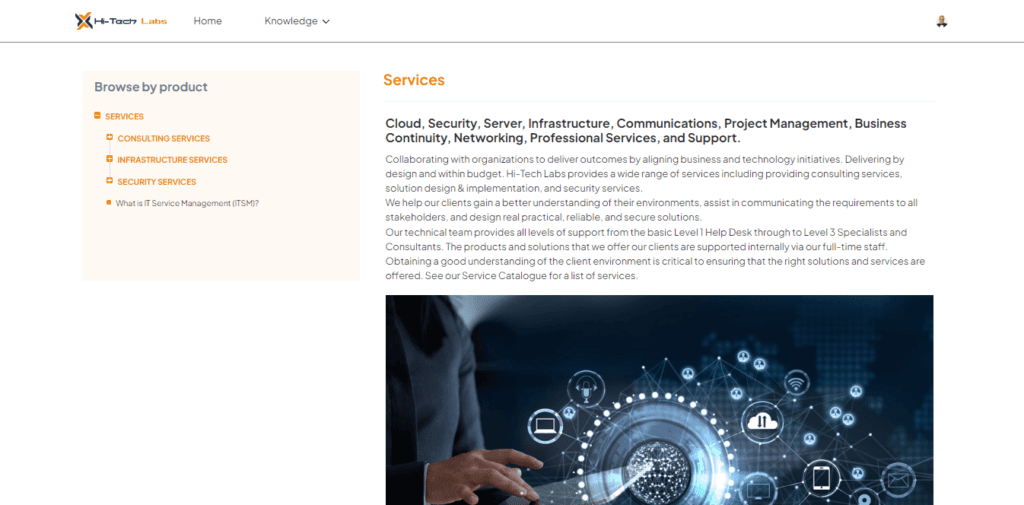 Multi-picklist custom filters on article creation in Experience Cloud
AC Knowledge Management Enterprise allows Salesforce admins and knowledge base managers to create custom filters, enabling enhanced filtering and personalized navigation within the Knowledge base. With the support of multi-picklist fields for custom filters, it is now possible to filter articles by one or multiple categories from the categories list. Previously, custom filters were displayed incorrectly during article creation. The update addresses this issue and enhances the overall filtering capabilities of the Knowledge base, improving the customer experience.
Colon-friendly headings in Enhanced article view with Section anchors
Thanks to this improvement, customers using the "Enhanced article detail view" with collapsible and expandable content sections and anchor links (Section anchors feature) can now create article headings with colons without any problems. When dividing articles into sections, if an article title section contains a colon, simply fill in the 'section anchors' field in the following format: 'Section Title/:Overview:Section-ID'.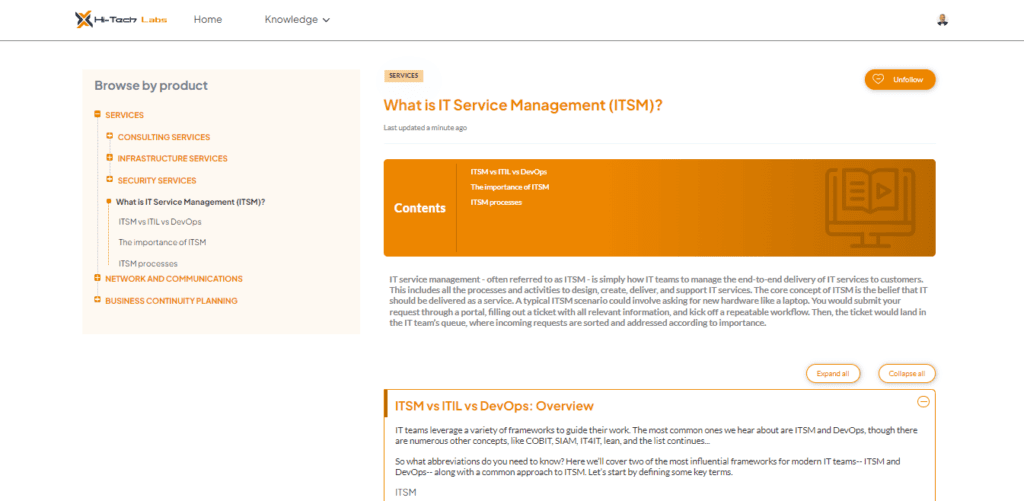 Permission sets update
We are preparing our customers for a massive update in user management that was recently announced by Salesforce. Salesforce has declared the end-of-life of permissions on profiles and permission sets as the way forward for managing user access, effective in the Spring '26 release. As a result, we have updated the permission sets for admin and community users, and we have also added a new permission set for guest users on our AC Knowledge Management Enterprise. This update will allow our customers to transition fully to permission sets in the future.
Read our article to know more about permission sets access approach and the new era of user management in Salesforce.
The Future of User Management in Salesforce: Switching From a Profile-Based Access Approach to Permission Sets
Salesforce has recently announced a significant change to the data access and user permission management, bringing a new era of user management in Salesforce.The company has reported the end-of-life (EOL) of permissions on profiles, which will take effect in the Spring '26 release.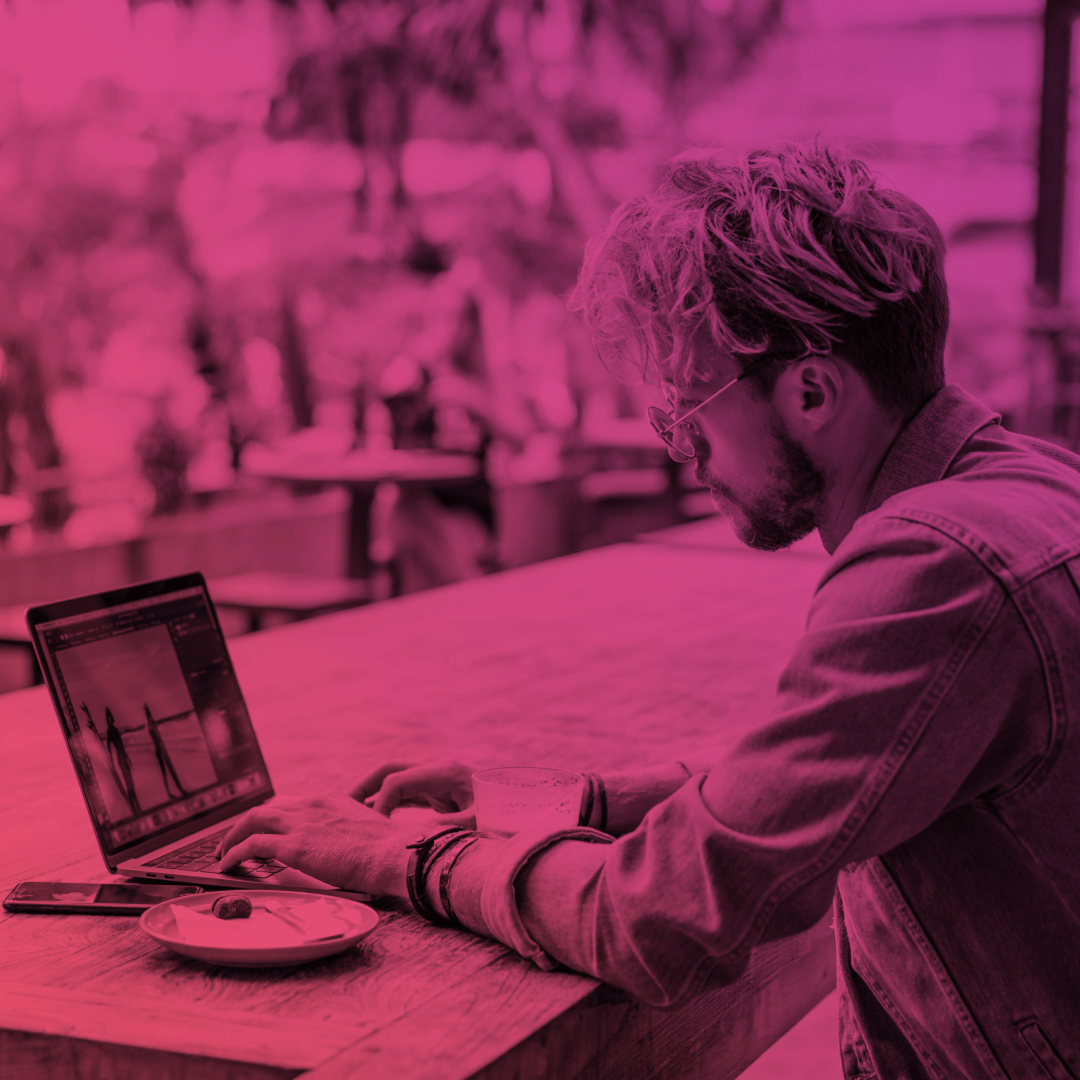 Note!
Important! As per Salesforce's recommendations, we strongly suggest switching from a profile-based access approach to permission sets. With permission sets, you can easily upgrade apps, minimize efforts, and avoid maintenance breaks. The AC Knowledge Management Enterprise uses three permission sets, each separated by access level. Please contact our support team for more details.
Other new features:
Streamlined article creation from the Experience Cloud site
With this enhancement, we have streamlined the article creation process on the Experience Cloud site by removing system fields from the article creation step. This eliminates any field conflicts and results in a cleaner, more efficient user interface for creating articles on the Experience Cloud site.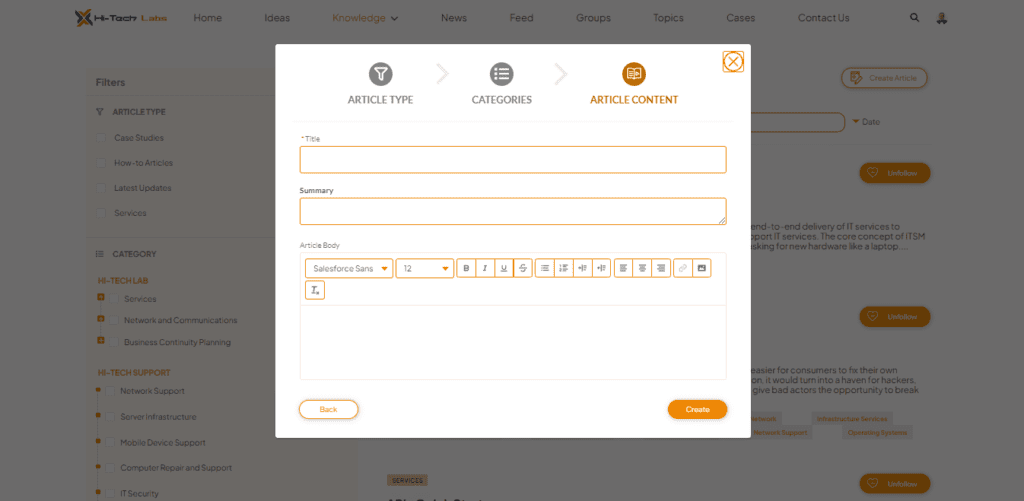 Full-screen view for Relevant articles page
We have enhanced the layout of the Relevant Articles page for customers using the Advanced Case Deflection feature in AC Knowledge Management Enterprise. Rather than a limited page view, we have implemented a full-screen view for improved readability and usability.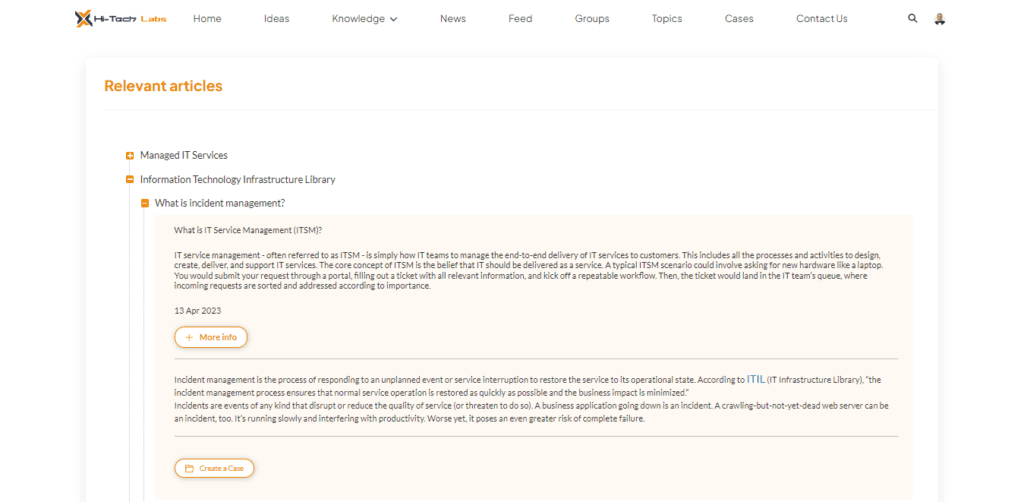 Word wrap for article titles on the Knowledge List
The articles' titles are now wrapped by words. With this improvement, long titles will no longer be cut off and difficult to read, which will reduce frustration and enhance user experience.
"Enhanced article detail view" content duplication fix
Fixed the issue with the article content duplication in the "Additional information" section when the "Enhanced article detail view" feature is enabled.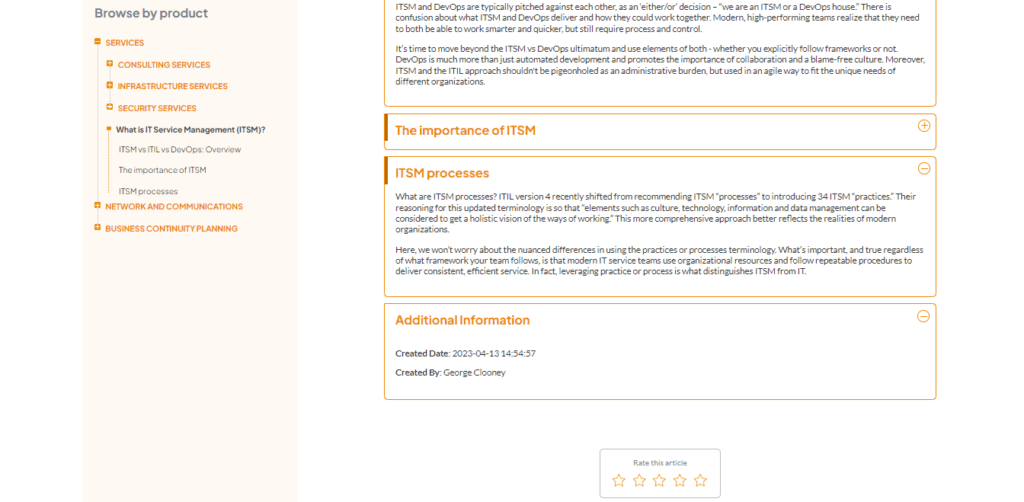 Style improvements on the "Case deflection" component
Aligned the style of the "Case deflection" component field labels with the labels on articles.
Minor bug fixes
Fixed color issue in the advanced navigation hierarchy when scrolling down the page.
Resolved the problem where subcategories were not displayed in the category tree when a landing page was applied to a specific data category.
The bug fix addresses the problem of assigned articles not being displayed when a data category is not the last category in the tree. With this fix, assigned articles will now be displayed correctly regardless of where the category appears in the hierarchy.
Minor fixes on the custom date field functionality.
Conclusion
We hope that this article has provided you with valuable insights and information about latest release features for our product AC Knowledge Management Enterprise.
Our support team at Advanced Communities is always ready to help you in case of any queries or concerns during the update process. We appreciate your choice of our product and are excited to continue providing you with the latest features and updates to meet your needs.
Please don't hesitate to contact us with any feedback or suggestions you may have.
Subscribe to our Newsletter
Receive regular updates on our latest blog posts, news, and exclusive content!
Tag cloud