Experience Cloud Guide for Absolute Beginners: User Licenses
Hello everybody!
This time we are going to dive deeper into the Community Licensing and why we need it, plus how to use it.
To start with, let's find out what a community license is and how it differs from Salesforce licenses.
A community license is a kind of ticket for an external user, which also determines the level of their access and viewing the data in the community.
You may ask – what now? Do I need to buy licenses for all the users who visit my community? Of course not! It all depends on what the main purpose of your community is and who your main member group is.
Even without a license, external users already have some access to your communities. And that could be enough if you have a Help Center community. For example, guest users are able to access publicly available community pages to read content, review knowledge articles, and create cases which do not require them to log in.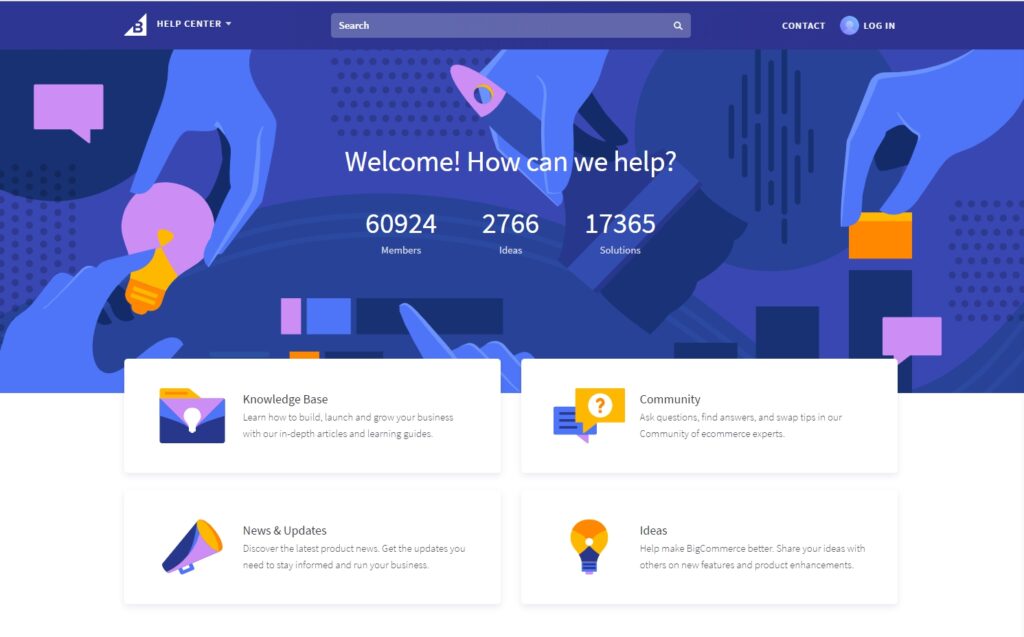 Let's move on and consider the different types of licenses that exist.
So, the licenses that can provide access to communities can be divided into three groups:
1. Standard Community Licenses are
Customer Community
Customer Community Plus
Partner Community
The difference between them is in the functionality and capability that each license type provides.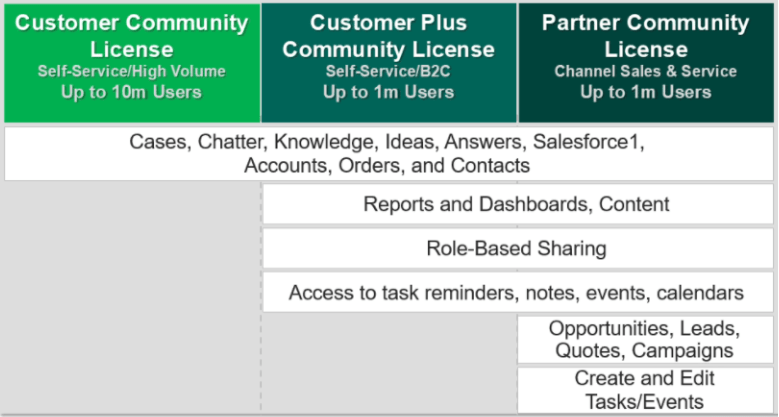 2. Employee Community Licenses
Employee Community licenses are supported by two underlying licenses—the Salesforce Platform user license and the Company Community for Lightning Platform permission set license.
Lightning Platform Starter
Lightning Platform Plus
These licenses provide access to both the internal org and communities that are the part of this org.


3. Legacy Community Licenses
If your org has legacy portal licenses, you don't need to purchase communities licenses to use communities.
Customer Portal Manager Standard
Customer Portal Manager Custom
Silver Partner
Gold Partner
High Volume Customer Portal
others
Finally, Community Cloud pricing is more flexible compared to other Salesforce licenses. There are two pricing models:
The login based pricing allows organizations to pay only for logins that are being consumed by community users.
Think about purchasing community licenses and also considering the frequency that a user will log into your community.