Data Access and User Permission Management in Experience Cloud Sites
One of the standout features of Salesforce is its flexible, multi-layered sharing model, which allows you to assign different data sets to different sets of users. This feature reduces the potential for data theft or misuse, while also making it simple for users to access the data they require.
As organizations continue to adopt Salesforce's Experience Cloud, it becomes increasingly important to understand the various tools and techniques available for managing user permissions and data access within the platform. In this article, we will explore the concepts of permission sets and profiles, and provide you with best practices for securing your site and managing data access.
Data access levels in Salesforce
Data access and user permission management is an important part of any Salesforce Experience Cloud site. Without proper organization, users may struggle to access the data they need; or they have too much access to data that isn't relevant to their job. Before discussing the most effective methods for managing user permissions and data access within a Salesforce Experience Cloud, it's important to know about the various levels of data access available in Salesforce. This will help you understand how the security system works within the platform.
You can determine which users can access specific data within your organization, whether for the entire organization, a particular object, a specific field, or even a single record.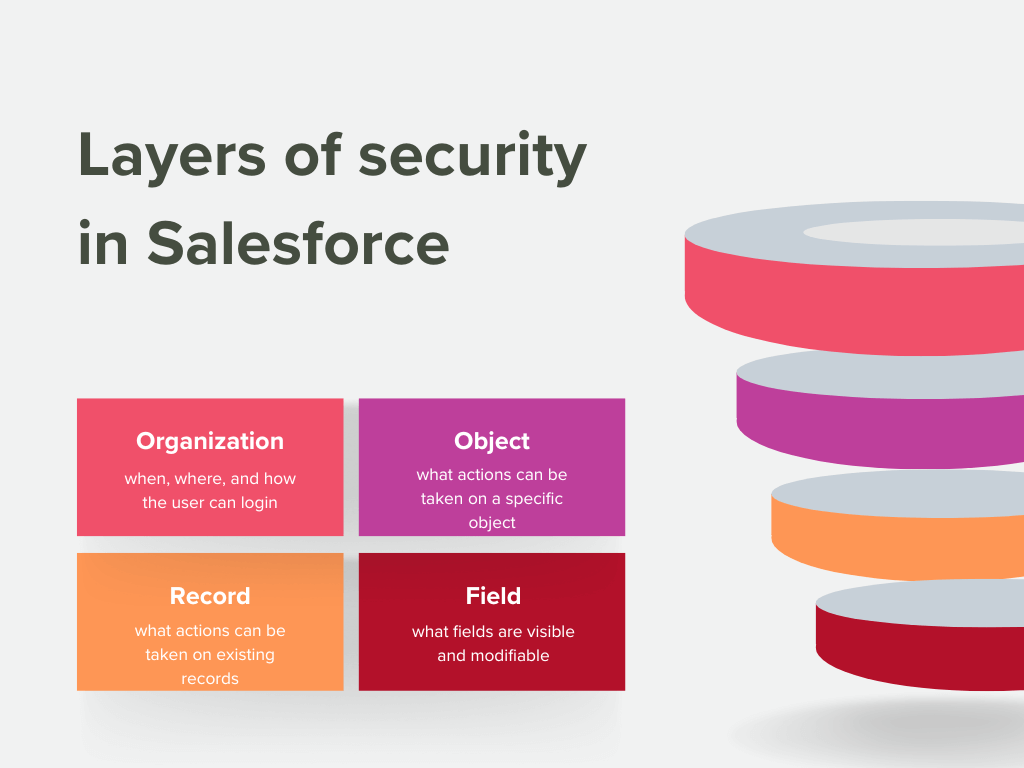 Organization
Establish a roster of approved users for your entire organization, including password policies, and restrict access to specific times and geographical areas.
Objects
Object-level security in Salesforce refers to the ability to control access to specific records within an object, such as an account or contact. By setting object-level permissions, you can restrict a certain group of users from performing certain actions, such as creating, viewing, editing, or deleting records relevant to a specific object.
Records
Record-level security in Salesforce refers to the ability to control access to specific records in an object based on the user's profile or role. This is achieved through the use of sharing rules, role hierarchy, and manually sharing records with specific users or groups.
Fields
Field permissions control whether a user can see, edit, or delete the value of a particular field on an object.
How do you manage user permissions in Salesforce Experience Cloud?
In Salesforce Experience Cloud, user permissions are managed through profiles and permission sets.
Profiles
Profiles define the level of access a user has to various Salesforce objects and fields. Each profile can be customized to provide different access levels to other users. For example, a user with a "Customer Community User" profile may have read-only access to certain objects, while a user with an "Admin" profile may have full access to all objects.
The benefit of using profiles is that they can help you save time and money when configuring your Salesforce Experience Cloud. Instead of setting up individual permission settings for each user, you can assign profiles to groups of users and manage their permissions from there. It allows you to quickly make changes to the system without manually adjusting every user's settings; making it much easier to keep your data secure and ensure your system is configured correctly.
Permission sets
Creating permission sets allows the granting additional permissions to users beyond their profile allowances. For example, a user with a "Community User" profile may be granted access to a specific object or field through the use of a permission set. Create a permission set in Salesforce to grant additional access and permissions without having to change users' profiles.
How to create permission sets? To manage user permissions in the Salesforce Experience Cloud, create profiles and permission sets that align with your organization's access needs; then assign permission sets and profiles to the appropriate users. It can be done through the Salesforce Administration menu, under the "Users" or "Permission Sets" sections.
The Future of User Management in Salesforce: Switching From a Profile-Based Access Approach to Permission Sets
Salesforce has recently announced a significant change to the data access and user permission management, bringing a new era of user management in Salesforce.The company has reported the end-of-life (EOL) of permissions on profiles, which will take effect in the Spring '26 release.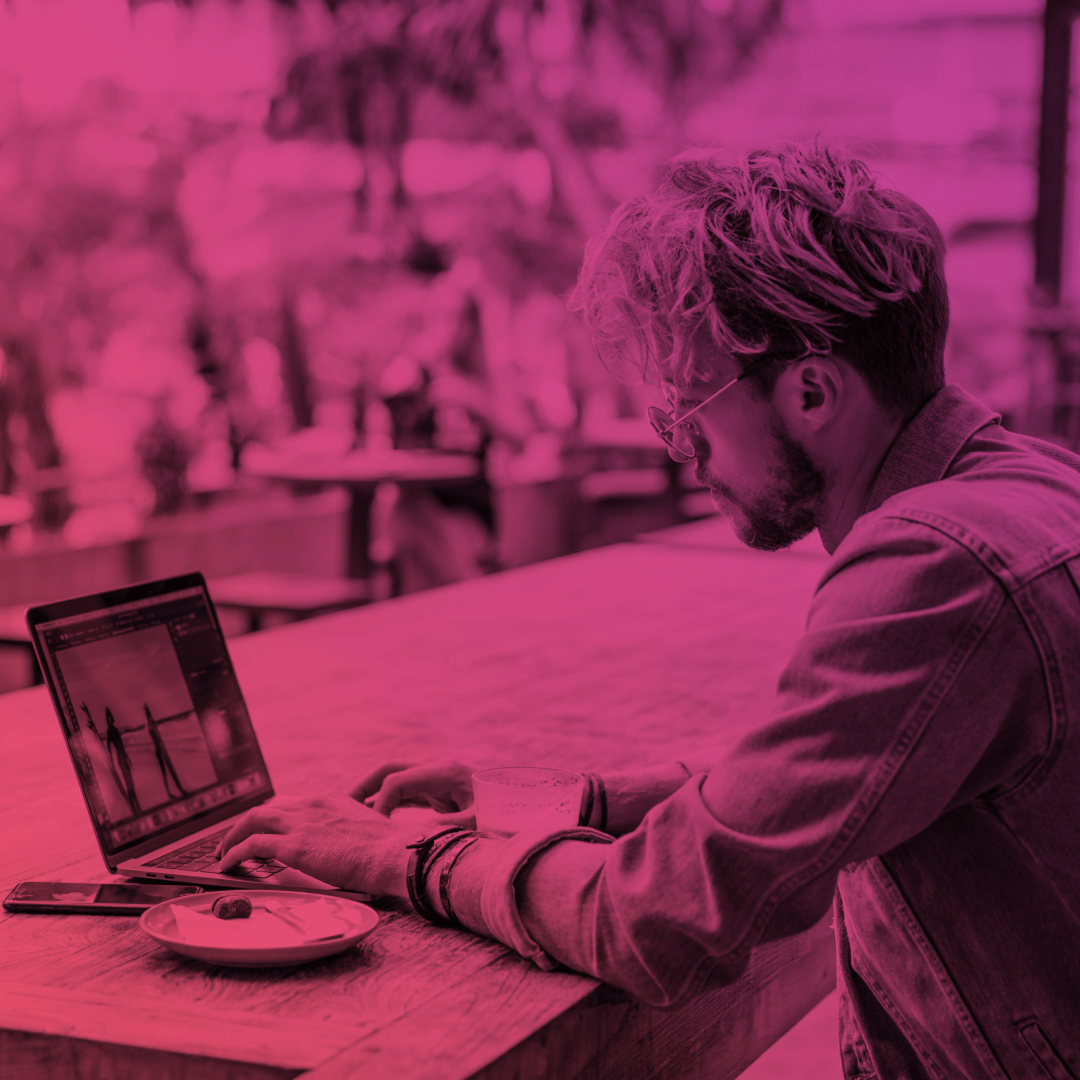 How do you control user access to your Experience Cloud site?
Experience Cloud sites can be accessed in two ways: by logging in as an authenticated user or accessing the site as an unauthenticated, or guest user.
Access for authenticated users
In Salesforce Experience Cloud, access for authenticated users is controlled through profiles and permission sets. Profiles and permission sets are used to manage site membership during the setup process. Adding a profile or permission to a site's membership gives access to the site for users with that profile or assigned permission set.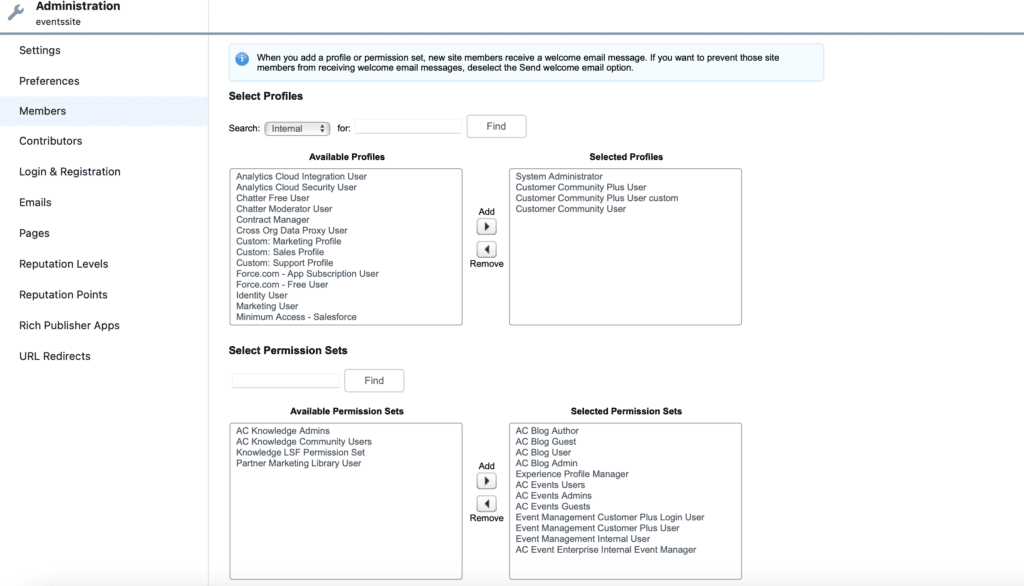 Guest user permissions
You can also publicly distribute your Experience Cloud site to external users. In the Salesforce Experience Cloud, guest users have access to certain pages, content, and features designated as public, but you may need to grant access to all the features and functionality available to registered users.
To provide access to guest users and manage external users' permission, an administrator can set up guest user profiles and configure the site's settings to allow guest access to specific pages and content. It can be done by setting the public access level to the Experience Cloud site or by creating Sharing Rules.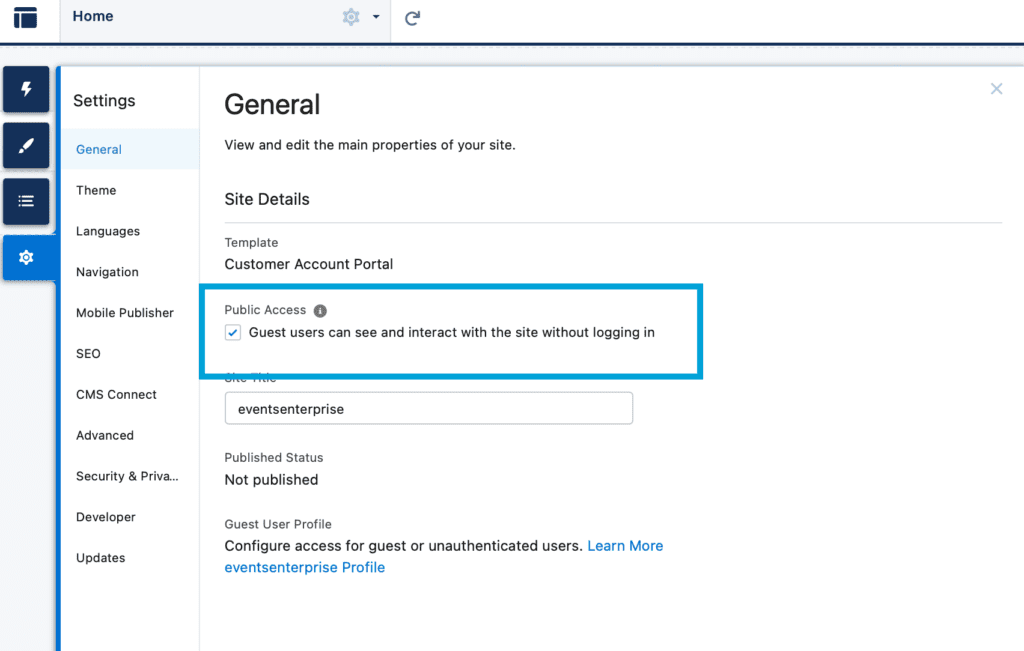 Top 5 best practices for securing data access in your Experience Cloud site
In this section, we share valuable advice on how to ensure the security of your Experience Cloud site. We will go over the 5 best practices to consider to safeguard your data. Let's dive in.
Regularly review and update user permissions
Regularly review and update user permissions to ensure that only those who need access to sensitive data and functionality have it.
Keep your Experience Cloud site and add-ons up-to-date
Keep your Salesforce Experience Cloud site and all third-party applications used on the site up-to-date with the latest security patches and updates.
Monitor and audit user activity
Monitor and audit user activity to detect and respond to suspicious activities quickly. Salesforce provides built-in logging and reporting tools that can help with this.
Limit the data that guest users can access
Only provide guest users with access to the data they need to accomplish their specific tasks, and restrict access to sensitive information. Create sharing rules that allow guest users without login credentials to only access the records they need.
Train your employees on security best practices
Employees play an important role in maintaining security. Provide training on security best practices so they fully understand the importance of security in the organization.
Subscribe to our Newsletter
Receive regular updates on our latest blog posts, news, and exclusive content!
Advanced Communities is here to help!
If you are facing challenges with the Salesforce customer self-service portal, Salesforce member cloud portal, eCommerce sites, or any other type of Experience Cloud site, remember, it's always best to leave it in the hands of the experts.
Years of experience and strong expertise in Salesforce Experience Cloud development and implementation makes Advanced Communities an old hand with any Experience Cloud task!
Tell us what you need and we'll do our best to help you!
Tag cloud