 Sustainable Restaurant Association
Hospitality & Food Service
London, UK
8,000
Introduction
Sustainable Restaurant Association (SRA) is a non-profit organization that brings together restaurants that comply with certain standards, such as treating their staff fairly and getting their food from sustainable sources.
Challenge
SRA required a community as a way of bringing member restaurants together and as a communication channel that would allow them to share events, announcements and blog posts.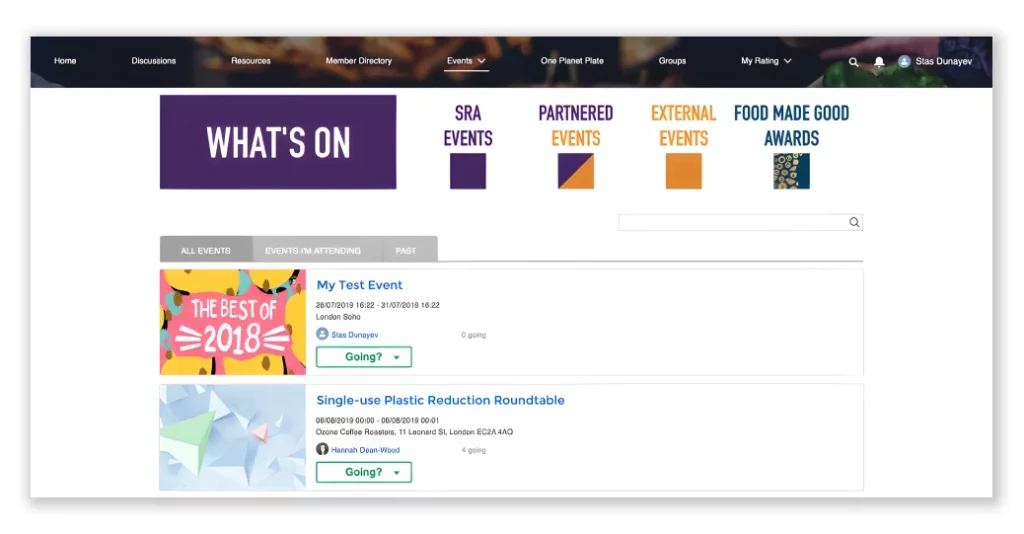 Solution
One of its main requirements was to run an annual survey of over 300 questions in order to evaluate the sustainability score of each restaurant and to provide a PDF report for each member. Community Cloud implemented by Advanced Communities provided an effective platform for collaboration and for running the survey.
Benefit and Result
Sustainable Restaurant Association charity uses a community with Advanced Communities components to engage with members in a new way, conducting annual surveys, announcing events for catering industry, etc.
How Can We Help You?
Over the years we've accumulated a wealth of experience working with Salesforce Experience Cloud, helping businesses and nonprofits connect with customers, partners, members, donors, volunteers, students, and alumni. We can help you with any kind of Experience Cloud engagement, and share our expertise and best practices to help you maximize your investment. We look forward to speaking with you!
Trusted by great companies
We help our customers succeed with Salesforce and Community Cloud