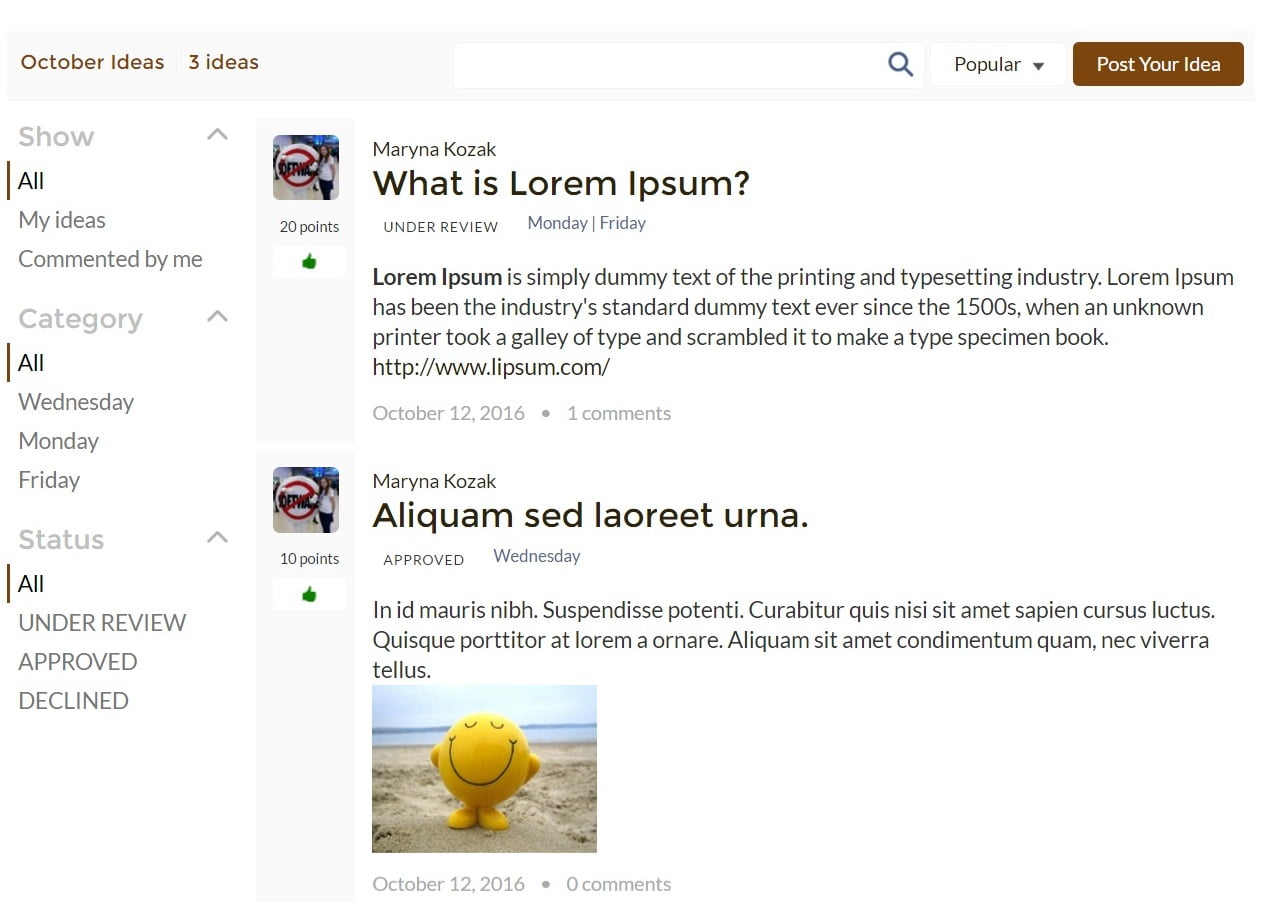 Engage directly with your community. Our top rated Ideas component enables you to raise your customer engagement to a higher level. Listen, learn and improve your customer service through feedback. By utilising our Ideas Component your community users can:
– Suggest new products or services
– Post their ideas, vote on them and write comments
– Sort Ideas by category, status or rating
– Search or browse for Ideas using keywords
Our Ideas Component for Community Cloud enables you to engage with customers and receive feedback in new and productive ways. Your customers feel listened to and you hear their ideas for your company. It's a win win component!