DataCore
Information Technology, Software and Services sector
Florida, USA
Silver 2021 Stevie Winner (for Sales & Customer Service)
DataCore is a software company that provides powerful software-defined storage solutions for block, file and object storage for enterprise and mid-market customers. The company was founded in 1998 and is headquartered in Fort Lauderdale, Florida, United States. DataCore's software products are designed to improve the performance, availability, and utilization of storage resources in data centers and cloud environments. DataCore serves 10,000 customers in over 100 countries worldwide across a variety of industries, including healthcare, financial services, government, and telecommunications.
Project Objectives
DataCore's main objective was to improve the UI/UX of its partner portal on Experience Cloud. The existing portal had a generic design and did not reflect DataCore's brand and style, so the company wanted to create a more customized and engaging platform for its partners. Additionally, DataCore planned to create a platform for partners to provide feedback and ideas for product improvements and service enhancements. The company also aimed to implement a co-branding strategy with its partners to provide flexibility in developing marketing materials while ensuring that the content aligned with DataCore's brand guidelines.
Solution
To achieve these objectives, Advanced Communities created a custom theme with flexible, customizable elements for DataCore's partner portal site on Experience Cloud. This allowed DataCore to easily adjust website content without relying on developers, saving time and money. Additionally, Advanced Communities added a custom component that displays Salesforce Library content on the homepage, and implemented a cost-effective third-party ideation solution, the AC Ideas Component Lite, to provide feedback functionality on the partner portal.To enable co-branding, we used our one-of-a-kind co-branding solution for Salesforce Experience Cloud – AC Partner Co-Branding. We also set up integration with Qollabi to streamline partner management and enable seamless communication between DataCore and its partners. 
Benefits & Results
The project resulted in a more effective and efficient partner portal that helped DataCore to strengthen its relationships with its partners and better serve its customers. As a result of our collaboration, DataCore obtained several significant benefits, including:
● A beautiful, user-friendly partner portal site that is fully aligned with DataCore's brand guidelines where partners can easily navigate through the platform to find the resources they need, such as marketing materials, product information, and training materials.
● The ability for non-technical marketing team members to easily adjust website content, images, and links, using no-code flexible, customizable elements, saving time and money on development costs.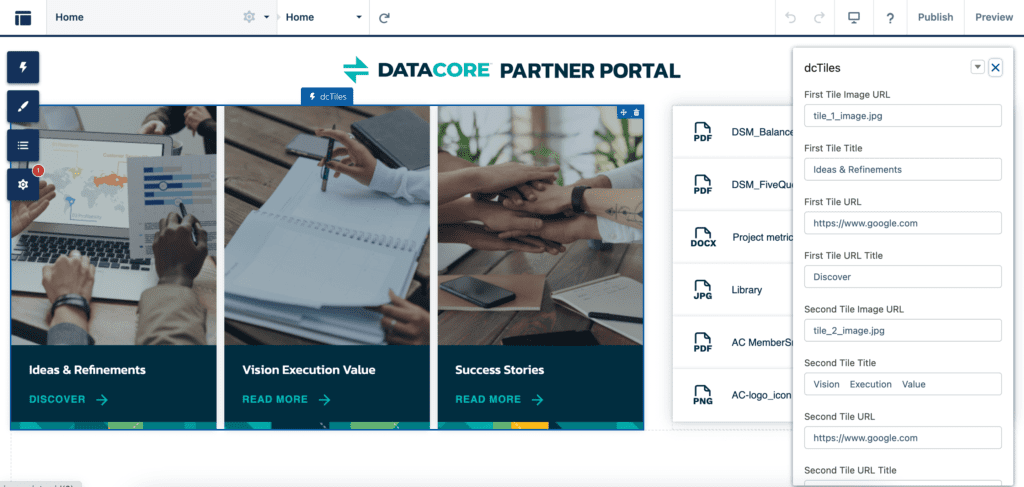 ● A new custom component added to the homepage that allows DataCore's partners to easily access and download content from Salesforce Libraries right from the homepage, providing them with the latest information at their fingertips.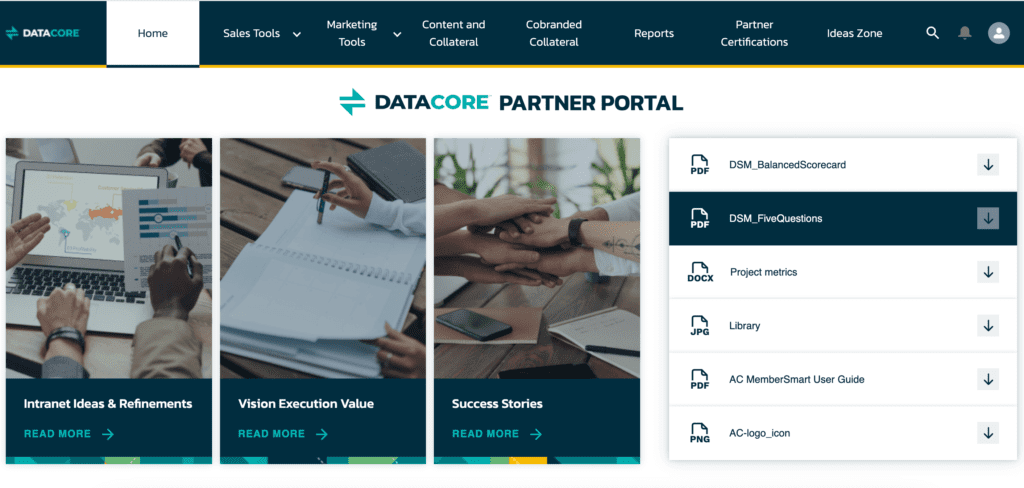 ● The implementation of AC Partner Co-Branding, allowing DataCore's partners to develop their own marketing materials while ensuring that the content aligned with DataCore's brand guidelines.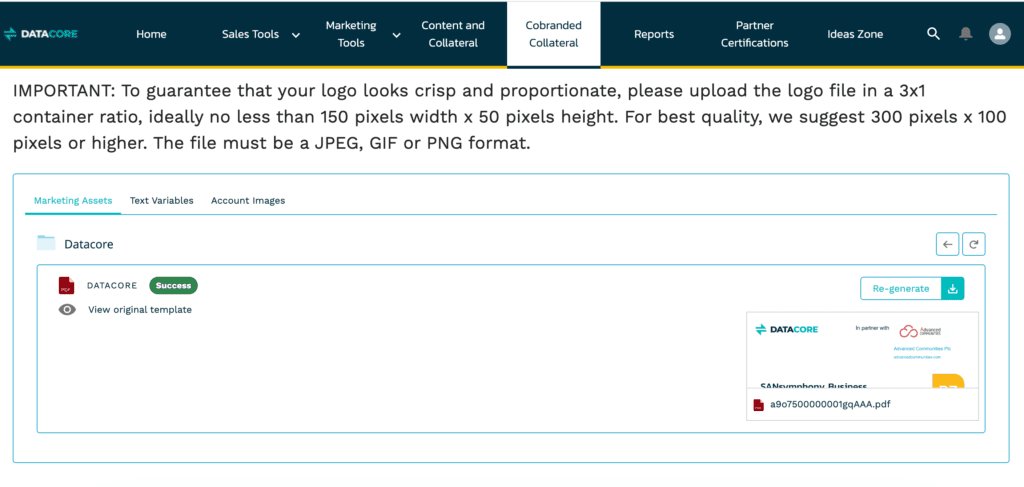 ● An ideation solution implemented on the partner portal site, enabling partners to submit their ideas and feedback via the cost-effective AC Ideas Component Lite.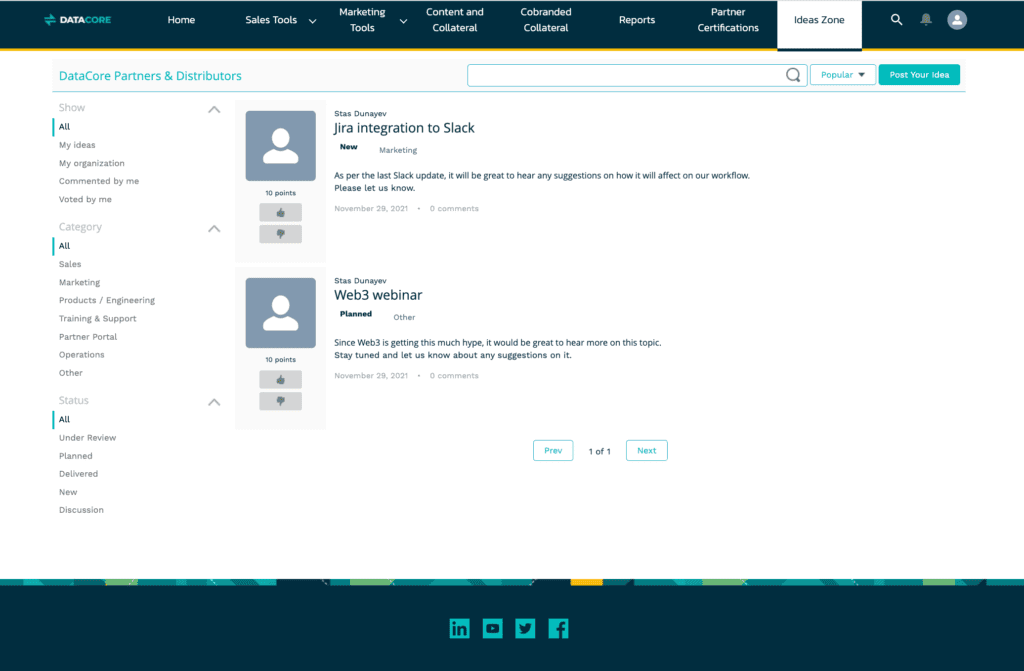 ● Functionality that allows DataCore's partners to log in to the external Qollabi partner management platform directly from the partner portal homepage.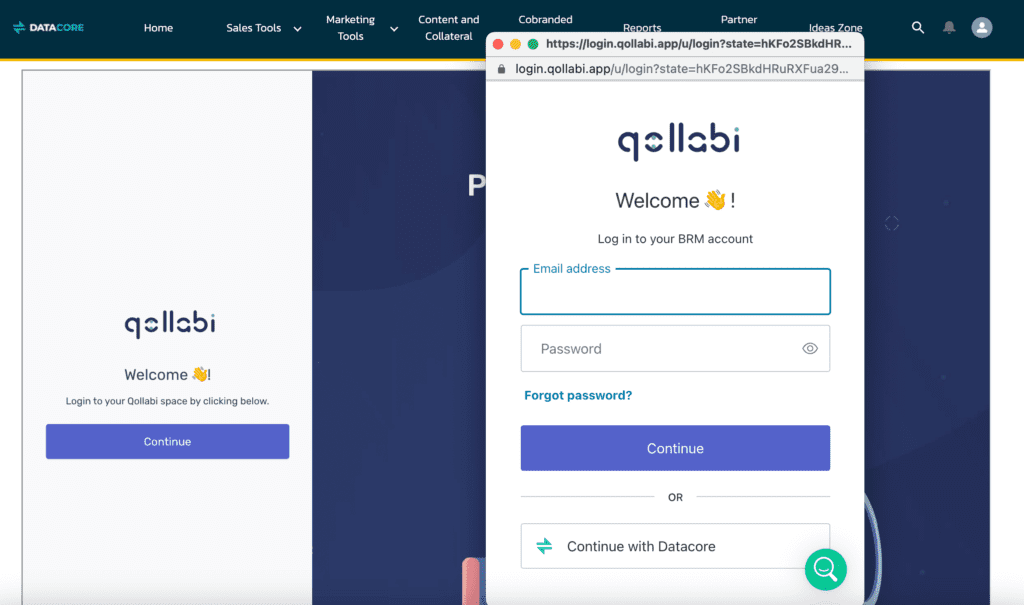 ● Advanced Communities created a comprehensive user guide with instructions on how to use implemented AC products and manage content in the Salesforce Experience Cloud without the help of developers or Salesforce specialists. 
And here's what DataCore said about our performance:
"Great job, great team. Super responsive, super smart, super helpful and easy to work with."
Michel Portelli
Vice President Global Marketing at DataCore Software
Learn more about Advanced Communities:
Visit AC Consulting Services page on the Salesforce AppExchange.