Feel the Freedom with Flexible Layout for Salesforce Experience Cloud Communities
Very soon Flexible Layouts for Community will be not just a dream but become a reality.
With flexible layouts, you can bring to life all your community designing ideas. And we will help you to learn more about how to do that.

First of all, to create a page using a flexible layout, the user should have a "Create and Set Up Communities" permission, or be assigned an Experience admin, publisher, or builder contributors role in that community.

To create a page with a flexible layout, create a New Standard Page in the Community Builder, and choose Flexible Layout.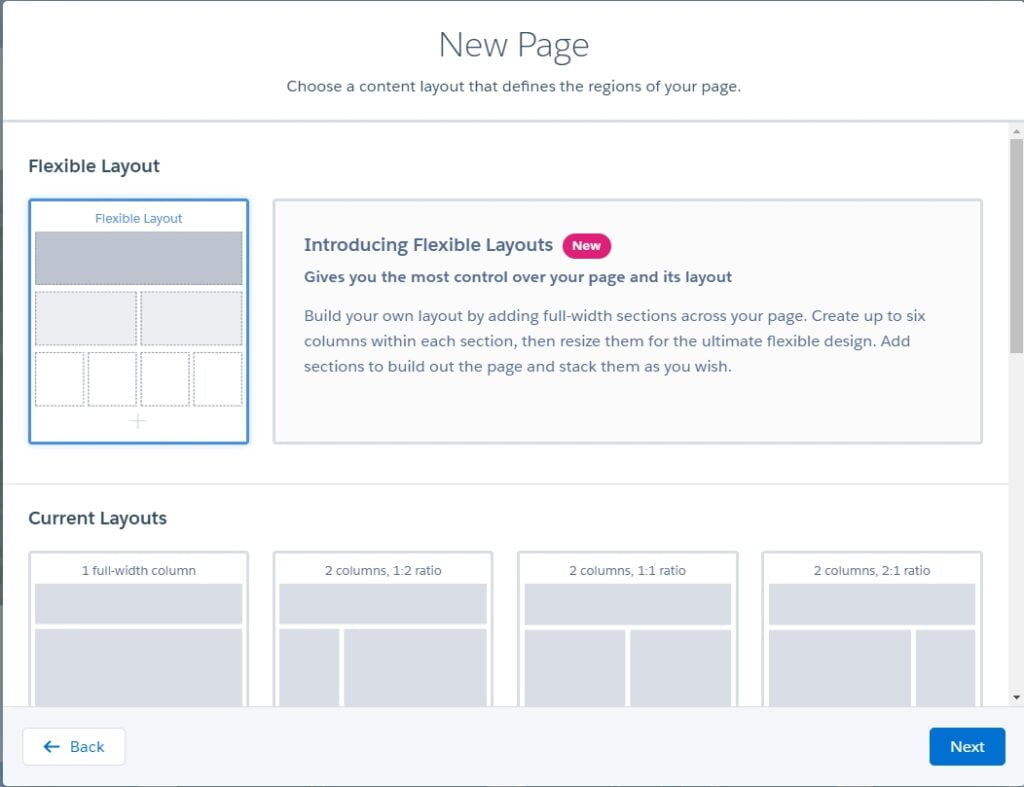 To use a flexible layout with an existing page, create a page variation.

The page includes at least one customizable section. To add more sections, click the "+" sign to add a new section above or below the existing one.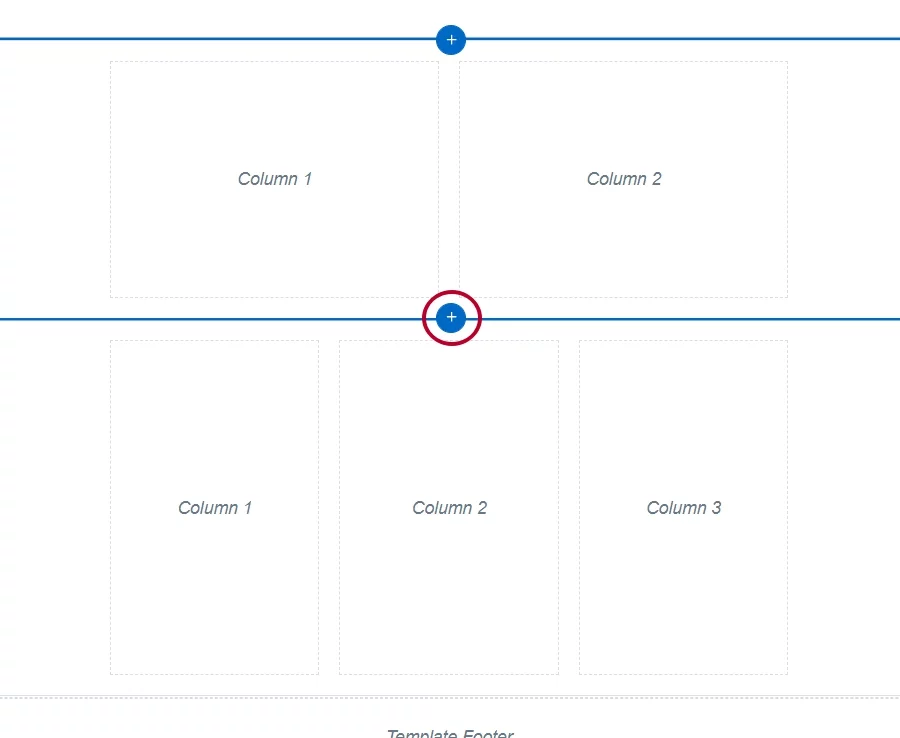 To customize a section, click on it, and easily change the number of columns per section, change the size of columns within the Column Distribution field. The number in each column represents the grid units the column uses out of 12 possible grids.
Delete a column by pressing a cross sign under it, but remember deleting a column also deletes all of its content.
Use Section Style to create a unique design.
Set the color or upload an image for the section's background. Select what layout and position fit the image better. Add an overlay color. Modify the section's height and content width within the sliders.
Also, you can make the sections span on a full-width screen.
Create a new theme layout in Settings – Theme – Configure. Edit properties and deselect Set Max Page Width. Now, assign this layout to an appropriate page.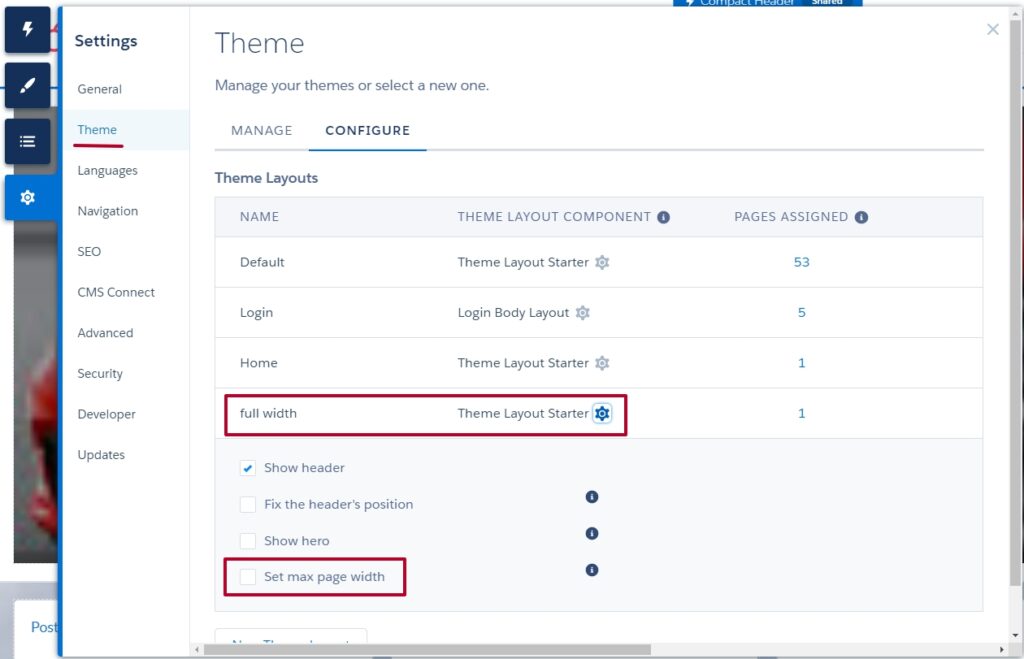 Enjoy your fully unique and brand new page with a flexible layout on a full screen!