Dreamforce, we are coming!
Dreamforce is almost here and we are happy to announce that this year Advanced Communities team is taking part in it.
It is a great honor for us to become a winner in Lightning Bolt Awards!
And we will be really happy to present out "Quick Introduction to Lightning Bolt for Developers" on Dreamforce.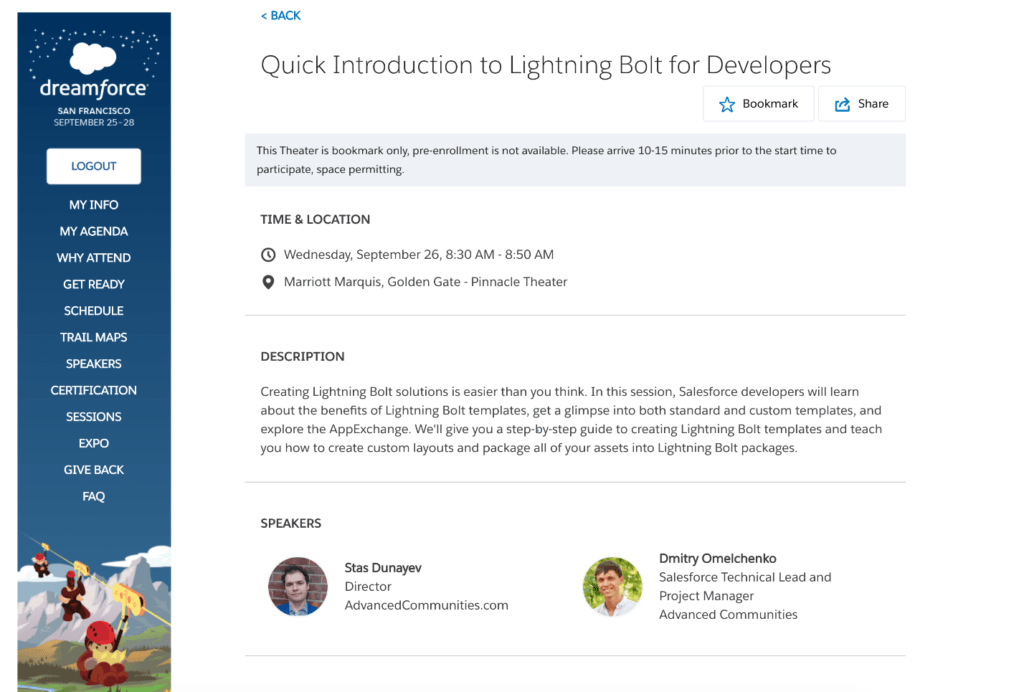 If you want to get in touch please contact us on sales@advancedcommunities.com