In Loving Memory of VisualForce…
Stas Dunayev, our director, an Experience Cloud architect and a graduate of the Speaker Diversity Programme, took part in the second round of the Programme.
The event participants – Developers, Women in Tech, Salesforce MVPs and leaders of user groups – gathered in the shiny atrium on the 29th floor of Salesforce Tower to showcase their Lightning talks.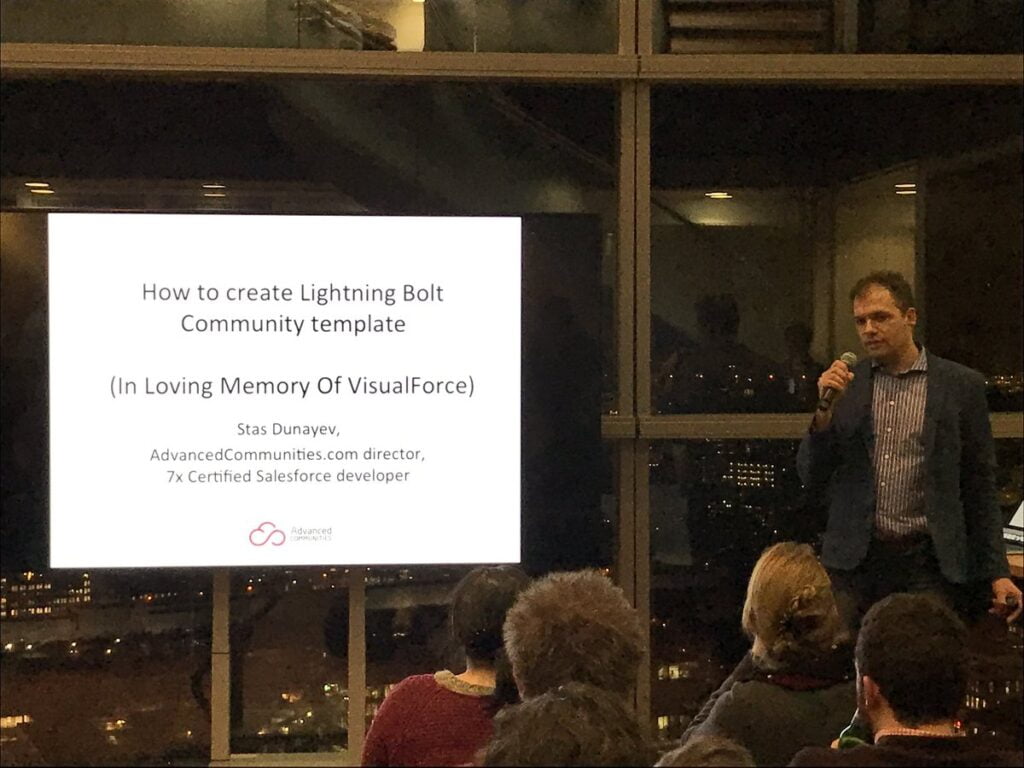 In his talk, Stas gave participants an introduction to creating Lightning Bolt community templates.
Lightning Bolt is a set of features for creating custom community templates and packaging them.
Packaging is important because soon the AppExchange will have a new, dedicated section for community templates. This opens up a lot of opportunities for developers, allowing them to create templates specific to different industries, such as finance and the non-profit sector. It will also allow developers to add some more interesting design features to standard community templates.
Creating a Lightning Bolt package is no different from creating a normal Salesforce package. You just need to include the theme, layouts and components along with other elements.