Partner Marketing Budgets Management
One more new feature became available for Partner Communities with this Spring 19 release. Now your partner users can manage their budgets themselves.
How? Very easy! You can now create child budgets and allocations up to the fifth level hierarchy. Partner users can also create and approve these child budgets within their own organisation.
Give your partners an autonomy to manage and create their own budgets on the community. You can do this within the profile (it needs to be custom) or via the permission set.
Create a budget and specify a Channel Partner. Choose a Parent Marketing Budget.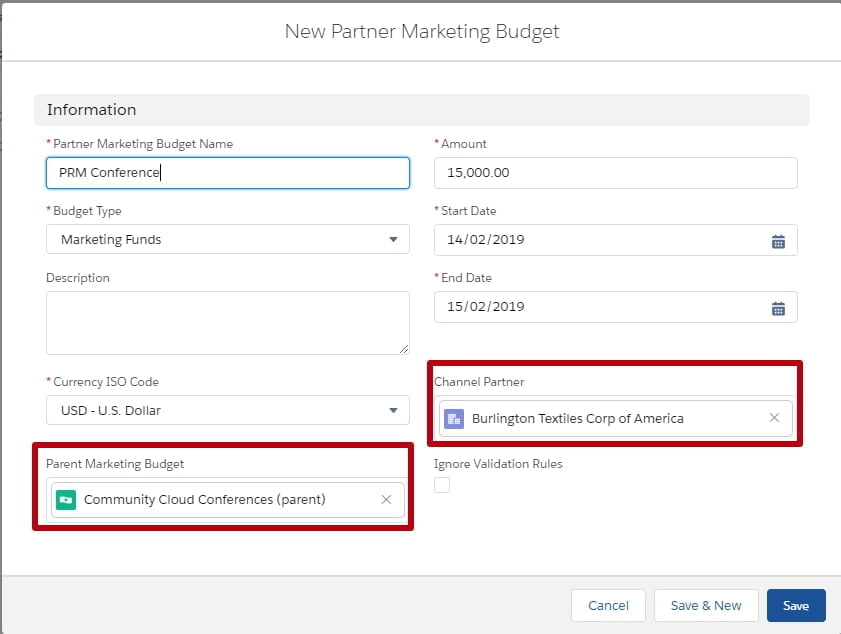 It is possible to create any combination of child budgets and allocations, but the total amount of the child budgets cannot exceed the parent one, unless you check the "Ignore Validation Rules" checkbox. Once you check, it cannot be reversed.
You can easily share created budget with your partners using Sharing Rules. You only have to specify criteria according to your needs.