Salesforce Dreamforce '23: Experience Cloud Highlights
Last week, Salesforce enthusiasts around the world marked their calendars for a highly anticipated event – the Salesforce Dreamforce conference. Dreamforce has once again taken the streets of San Francisco by storm, transforming the city into a bustling Salesforce wonderland. Posters, banners, signs, and whimsical floating balloons adorned the landscape, creating a captivating Salesforce fairy-tale for all to enjoy.
For the Advanced Communities team, Dreamforce by Salesforce was a whirlwind of activity, opportunity, and sheer delight. We spent our days meeting fascinating individuals, exploring groundbreaking innovations, sharing valuable experiences, and engaging in spirited conversations with fellow Salesforce enthusiasts from every corner of the globe. Now, as we return home, we carry with us a reservoir of positive energy and inspiration to move forward.
In this article, we'd love for you to come along with us as we share the standout moments, with special attention given to the Experience Cloud, that made these three unforgettable days in San Francisco truly remarkable.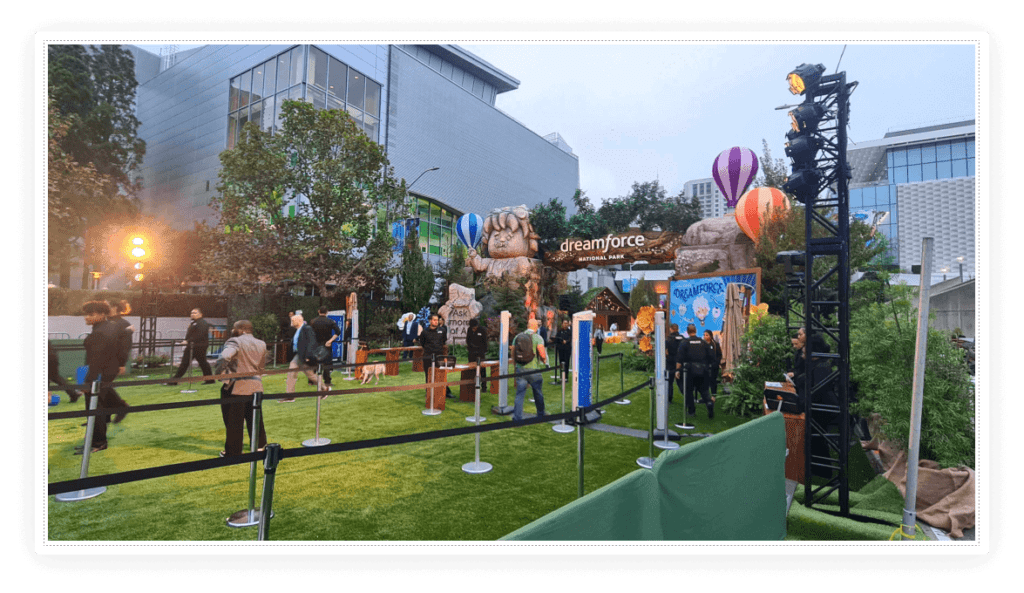 Salesforce and Dreamforce '23: key highlights
This year, the conference primarily centered around AI topics, specifically focusing on Einstein GPT and the Einstein 1 platform.
Separate keynotes were dedicated to Einstein GPT, Flow GPT, Einstein Trust Layer, Einstein Copilot Studio AI chatbot, Salesforce Code Analyzer plugin, and more. With all these new AI-powered integrations, Salesforce aims to revolutionize the support services they provide and transform the customer experience, offering more personalized interactions, quicker issue resolution, and tailored recommendations. These innovations are poised to drive increased customer satisfaction and foster greater customer loyalty.
For instance, consider a scenario with an extensive knowledge base comprising numerous articles. Instead of manually searching for a specific article to address customer inquiries, you can now simply ask Einstein GPT, which promptly provides you with the precise answer you're seeking. This innovation promises to make customer support more efficient and user-friendly.
What's new about Experience Cloud?
Experience Cloud is undergoing a transformation, evolving into an external layer of the Salesforce platform, gradually becoming less of a product on its own but more of a feature of the Salesforce platform. There was no dedicated keynote speech specifically focused on Experience Cloud this year.
Experience Cloud, strategically positioned as a DXP platform built on the Salesforce Customer 360, is now being positioned as an extension for other Salesforce products. For instance, the PRM portal serves as an extension for the Sales Cloud, while the support portal extends the capabilities of the Service Cloud. This strategic shift allows companies utilizing Sales and Service Clouds to enhance their business processes by integrating powerful Experience Cloud portals.
Looking ahead to future plans, Salesforce is actively addressing gaps in the LWR portals. They are currently working on a behind-the-scenes upgrade set to conclude next year.
These upgrades will include:
Mobile Publisher for LWR Sites. Expected in Spring/Summer 2024. Currently, LWR sites do not support Mobile Publisher.
Personalization. Currently, the Audiences and Page Variations functionality available for all Experience Cloud sites cannot be utilized in LWR sites. However, Salesforce is planning to introduce this functionality in upcoming releases.
Standard components. Components such as Record Lists, Record Views, and many others that are currently lacking will be introduced.
Dynamic Forms support. Starting in 2024, Experience Cloud will offer dynamic forms support, addressing a current limitation.
PRM integration with Slack
PRM integration with Slack is another significant feature that has been emphasized during the Dreamforce days. Integration of PRM with Slack revolutionizes partner relationship management, offering a centralized platform for seamless collaboration, efficient processes, and increased success through unified teamwork—all accessible within the familiar Slack environment.
Partners can now conduct their business activities directly within Slack, eliminating the need to access PRM portals separately. This includes functions such as registering deals, tracking progress, and adding comments to existing deals, all conveniently consolidated in one location.
PRM for Slack App: Key Considerations
The latest Salesforce Summer '23 update is here, and it's packed with fantastic features that will revolutionize how sales teams work! One of the highlights of this release is the game-changing PRM for Slack app. Read this article to learn more.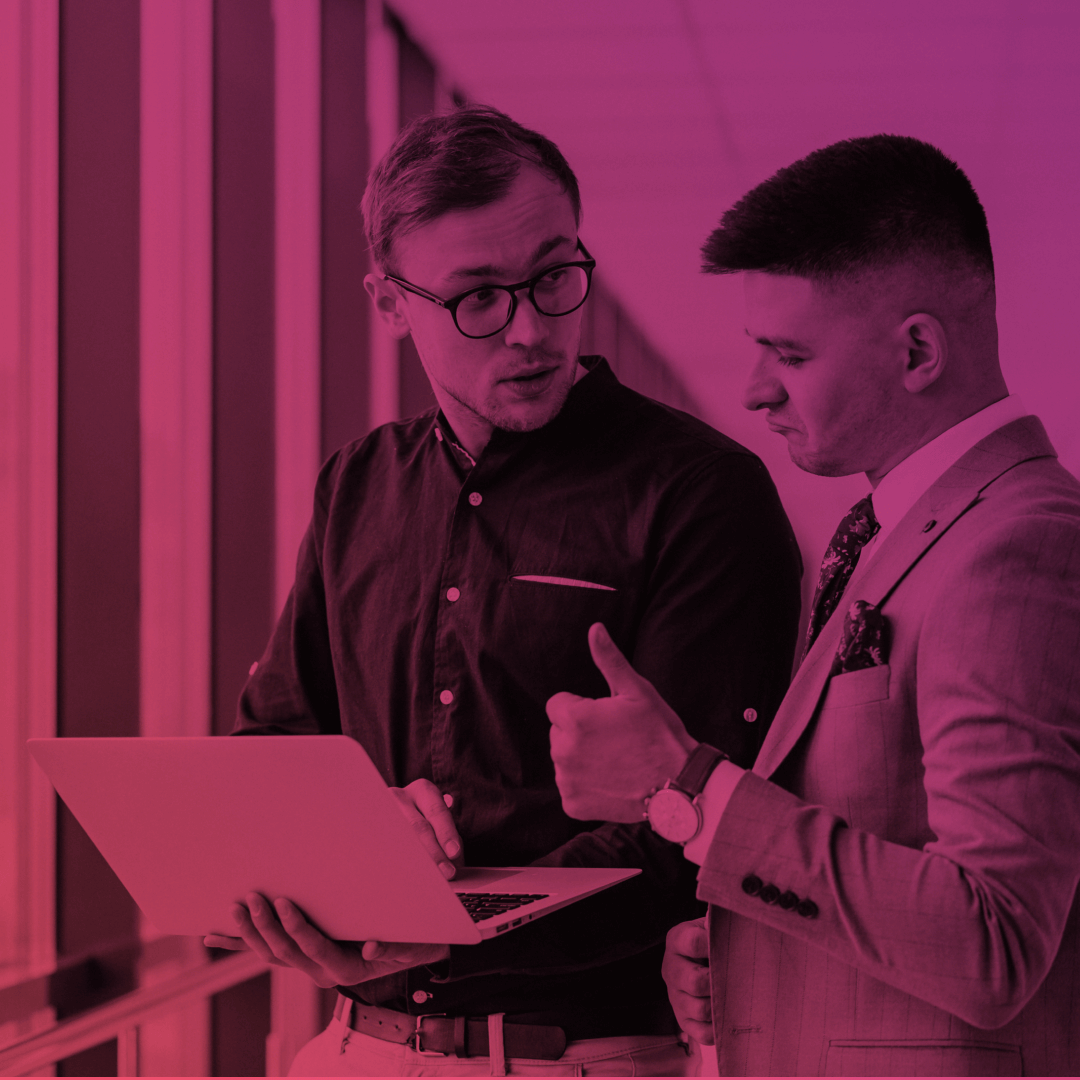 Nonprofit and Education Cloud innovations
Although we've seen somewhat limited activities in a non profit area of Dreamforce, one of the biggest areas of innovation is non profit and high ed clouds. Salesforce introduced significant changes in both products and completely replaced NPSP and HEDA with the new products that introduced new data models and new exciting functionality.
Conclusion
So, what is Salesforce Dreamforce? It's not just an event; it's a grand spectacle of innovation, inspiration, and surprise moments that unites the global Salesforce community. During the designated "Salesforce Dreamforce 2023 dates" from September 14th to 16th, enthusiasts from every corner of the world gathered to exchange ideas, gain knowledge, and ignite their inspiration.
For the Advanced Communities team, being part of this event in person was a true delight. We immersed ourselves in the brilliance of Salesforce's innovations, absorbed valuable insights from countless training sessions, and were inspired by visionary keynote speakers.
As we bid farewell to Dreamforce Salesforce 2023, we eagerly await the next chapter. Until next year!
Subscribe to our Newsletter
Receive regular updates on our latest blog posts, news, and exclusive content!