The lightning partner management for your salesforce org – new community template!
Thanks to Salesforce Winter '17 Release Notes, now we all have an amazing opportunity to customize our partner relationship management within your Salesforce org. Have you heard anything about the Lightning Partner Relationship Management which has recently been released by Salesforce? This is what we are going to test here today!
The Lightning Partner Management is a Salesforce package that you need to download and install like any other package from Appexchange. After you have installed it, you will find a new beautiful template among other community templates in your org.
Setup – All Communities – New Community – Lightning Partner Management Template.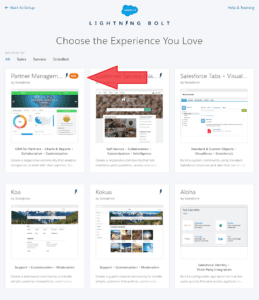 Useful features for a vibrant Salesforce Partner Relationship Management
Partner Account Management
Partner recruitment and support
Marketing development fund management
Salesforce Lightning Partner Marketplace Template contains custom objects, pages, components, business logic. There are also other features that are optimized for sales, marketing, and support processes.
On the Community Home page, you can see several preconfigured tabs with quick access to important business info.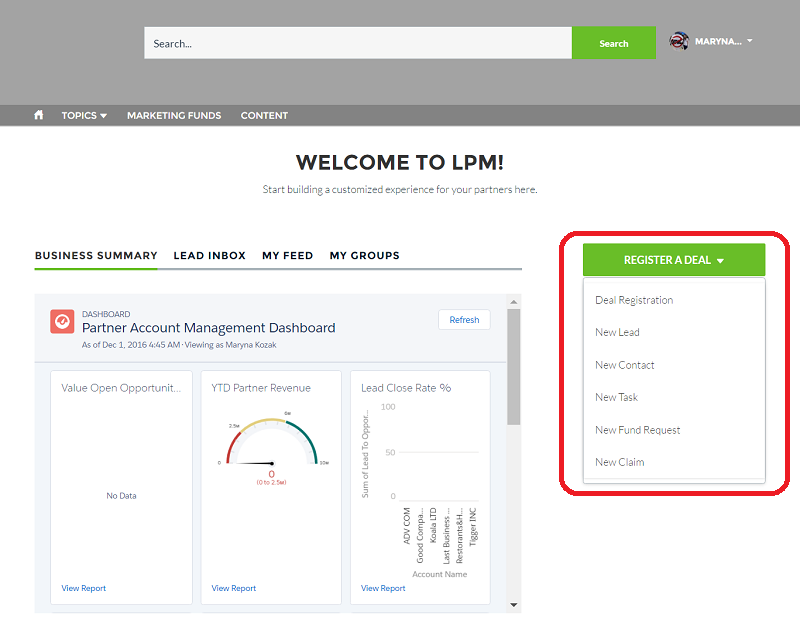 BUSINESS SUMMARY – allows to select a dashboard for displaying (Community Builder)
LEAD INBOX – allows to select an appropriate list view for Lead object
MY FEED – you can customize the size and type of publisher
MY GROUPS – list of your active groups that also can be customized
There is also the Register a Deal button on the Home page. Customize it in Community Builder to provide quick access to such important actions like New Lead, New Contact, New Task, New Fund Request, New Claim, etc.
This package also comes with 2 custom objects called Marketing Funds and Content. For best practices, we recommend to create two pages with this objects and add them to navigation menu at the top.

The Marketing Funds page has tabs with access to important components, quick action buttons, and analytics. Use Community Builder to customize headline, tabs, filters and components' list view. You can quickly create a new Fund Request or a New Claim.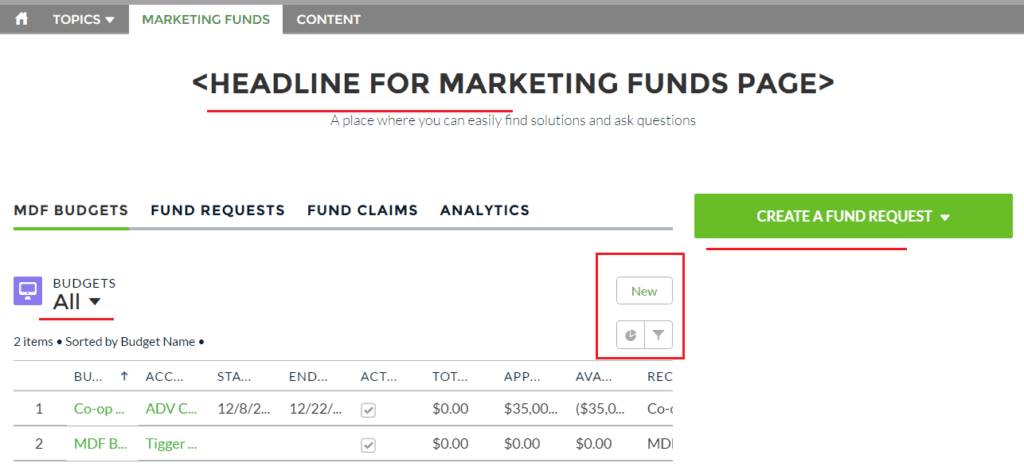 The Content page displays a list of all files a user has access to. Click on the file name to preview it. You can see filters on the left panel – "Owned by me", "Shared with me", "Recent", "Following", "Libraries". Users can quickly upload a new file on this page.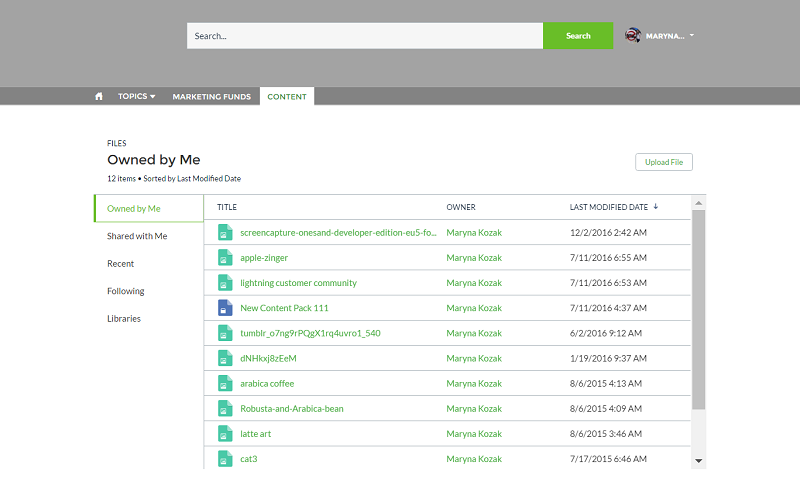 We hope this quick test of Salesforce Lightning Partner Management software will give you the idea of what you can present to your business partners and how you can improve your partner relationships. Even this quick test proves we have a new powerful tool from Salesforce that allows you to support your channel partners whenever they need it.