AC Events Enterprise Latest Release: Discover Fresh New Features and Enhancements!
We're thrilled to share with you the newest version of AC Events Enterprise, packed with new great features. This update includes several exciting enhancements that make event management within Experience Cloud site simpler and more powerful than ever.
It is strictly recommended to use permission sets from the package. If you are still using profiles or custom permission sets, you'll need to adjust access to certain object's fields.
Note!
Please, find all AC Events Enterprise Release Notes, including updated permissions here.
The Future of User Management in Salesforce: Switching From a Profile-Based Access Approach to Permission Sets
Salesforce has recently announced a significant change to the data access and user permission management, bringing a new era of user management in Salesforce.The company has reported the end-of-life (EOL) of permissions on profiles, which will take effect in the Spring '26 release.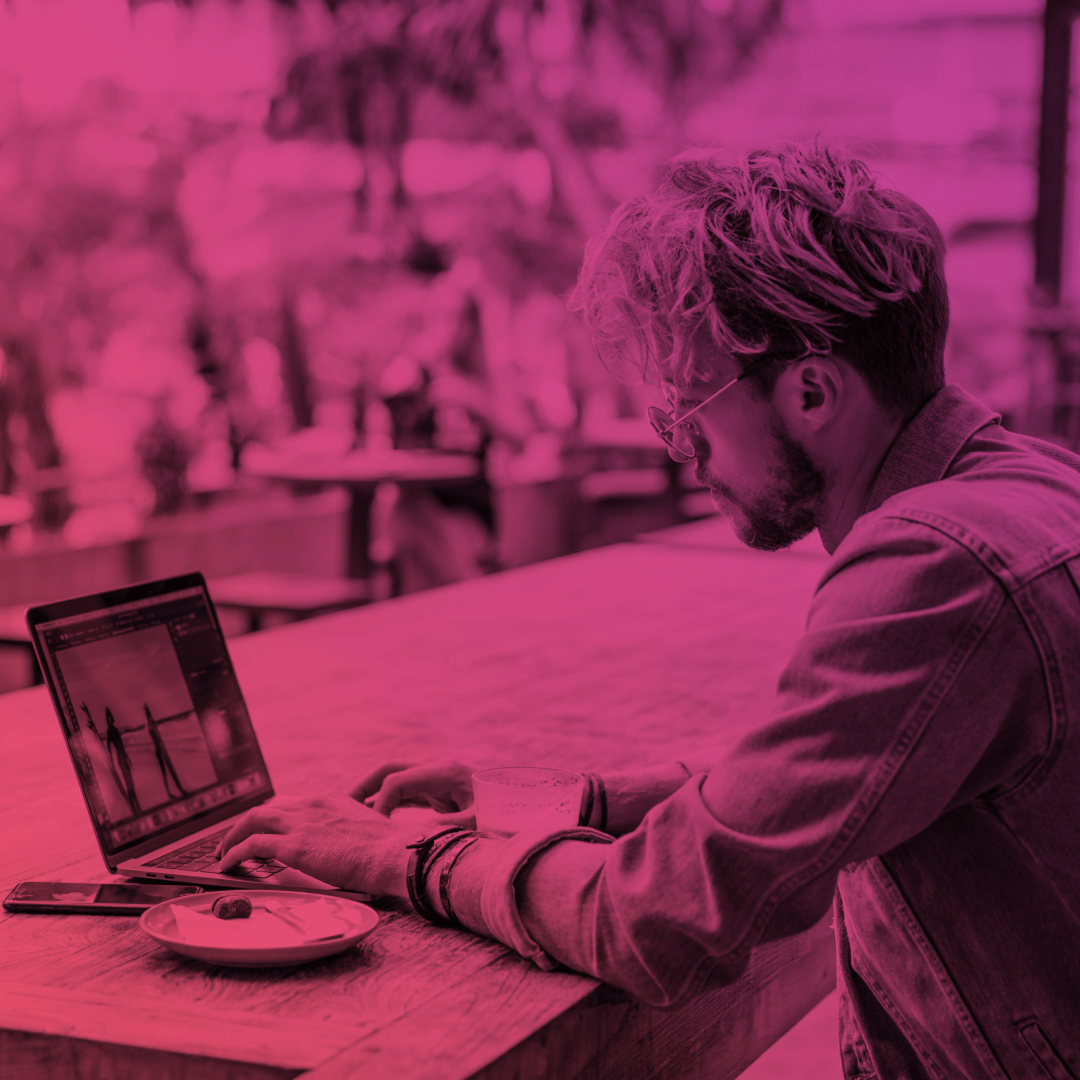 Major features
Full support for Nonprofit Cloud and Education Cloud
AC Events Enterprise fully supports both Nonprofit Cloud and Education Cloud! What does it mean for you? It means seamless integration and enhanced functionality tailored to your specific needs. Whether you're managing events for an educational institution or a nonprofit organization, you can expect a more efficient and powerful event management experience.
Auto-fill registrant credentials within the "Purchase for Someone Else" functionality
In this edition, we automated the row filling with the registrant credentials, saving you time and streamlining the event registration process for a more efficient and user-friendly experience.
After clicking the "Purchase for Someone Else" button, the user's credentials are automatically populated in the first row. Users have the ability to remove themselves from the event by using the provided "Bin" icon button if they no longer wish to attend. It's important to note that once users have initiated the "Purchase for Someone Else" process, they are not permitted to edit their own credentials.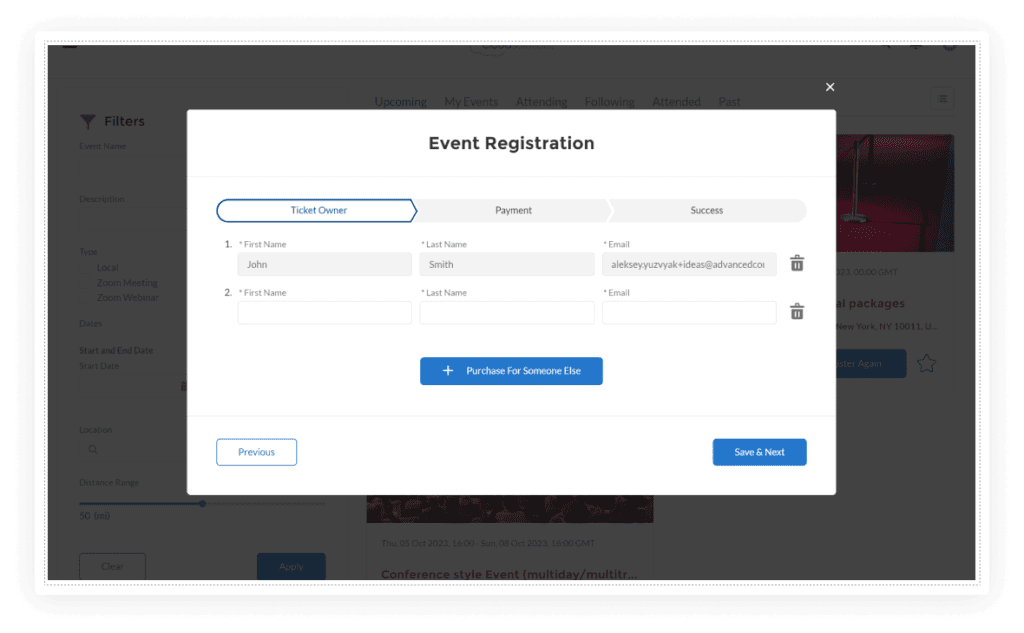 New "Upcoming Events" component
A new LWC component has been integrated into the app to showcase upcoming events. Users will now have the ability to view upcoming events, ensuring they are always well-informed and engaged with all event-related content.
This versatile component can be seamlessly placed on any page within the Experience Cloud site. It comes equipped with several configurable properties, including a "Title" field for customizing the header title label, a "Zone" picklist that allows you to choose from available zones or select "All" to display upcoming events from all zones, and an option to specify "Several Zones" by entering Event zone IDs separated by semicolons. Additionally, you can control the number of upcoming events displayed using the "Number of Upcoming Events" field, with values ranging from 1 to 10, and a default setting of 3.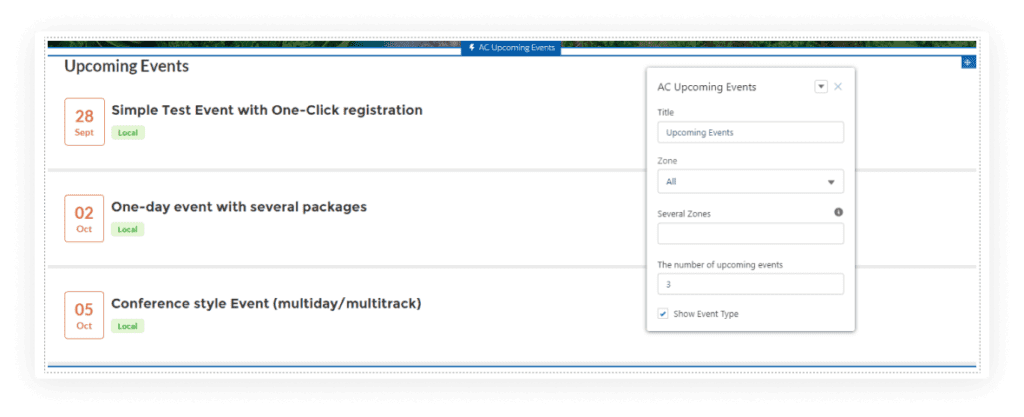 Editing capability within Chatter groups for group owners and moderators.
Chatter group owners and moderators now have the capability to edit events created by other users within Chatter groups. This enhancement ensures greater flexibility in event management within your organization, empowering key personnel to take immediate action to maintain accurate and up-to-date data.
To enable this feature, navigate to the "Event Settings" tab and find the new toggle setting labeled "Allow Chatter Group Owners and Moderators editing of the events in the group." By default, this setting is inactive. To grant group owners and moderators editing privileges for associated events, switch the toggle to an active state, then save your changes and click the "Synchronize Sharing Settings" button. It's important to note that if an event is linked to multiple Chatter Groups, it can be edited in each respective group. Additionally, when a user's role transitions from Member to Manager, editing permissions are granted, and conversely, if a Manager becomes a Member, editing rights are revoked.
Multi-attendee registration enhancement
A new feature has been introduced, allowing users to return to the event page and register additional attendees even after purchasing a ticket for themselves. This functionality is governed by a new checkbox called "Confirmed attendees may register others" within the AC Event object, with its default value set to false. When this checkbox is set to true, participants with Confirmed status can access a registration button labeled "Register again". This feature applies to both guest and logged-in users, bypassing cached states, and is compatible with all types of event packages, including free, free with donation, paid, and paid with donation.
Note!
This option is disabled when the event record's checkbox "Disable third-party registrations" is set to True and for events categorized as "Free Only Event" for logged-in users.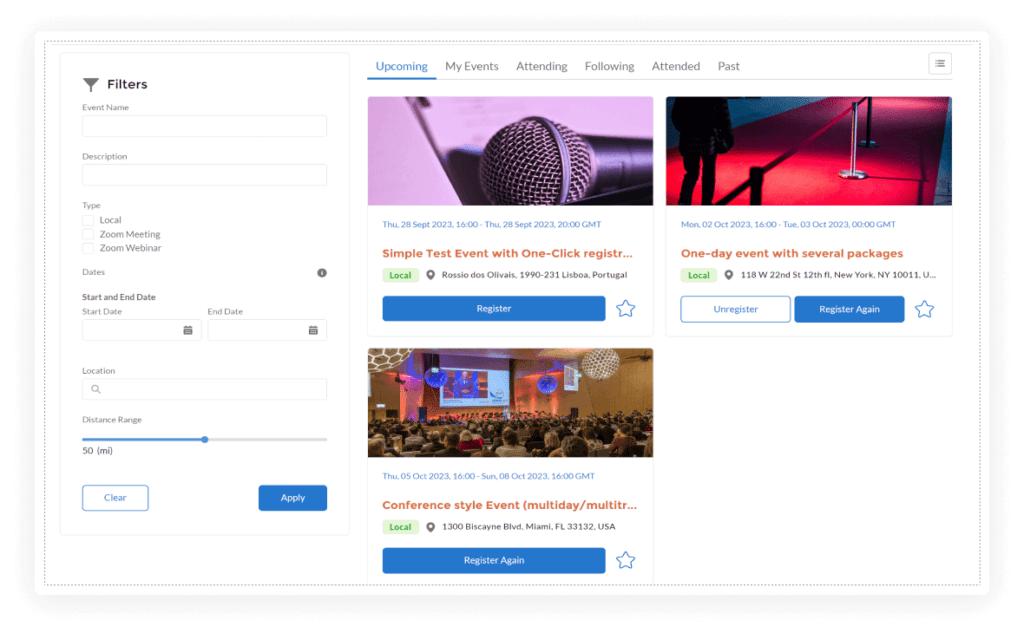 Minor features include:
The Full Event Wizard is now available for editing events directly from the Experience Cloud site.
The "View all events" link on the AC Group Events page now directs you to a list of events specifically related to that Chatter group. Previously, it used to display all events in a general list, regardless of group affiliation.
UTM parameters in the URL are retained when a user navigates to the Detail page or returns to the Event List.
The logic for deducting the voucher amount in the paid with donation package types has been modified.
Need assistance?
Require assistance or have questions? Feel free to reach out to the Advanced Communities team; we're here to provide you with the support you need for any inquiries or assistance regarding the latest updates!
Subscribe to our Newsletter
Receive regular updates on our latest blog posts, news, and exclusive content!