Advanced Communities at Dreamforce 2022: Final Thoughts
Last week was both exciting and important to all Salesforce fans due to the Salesforce Dreamforce 20th-anniversary conference event. Dreamforce returned to the streets of San Francisco and flooded them with posters, banners, signs, and floating balloons, turning the city into a huge Salesforce fairy-tale.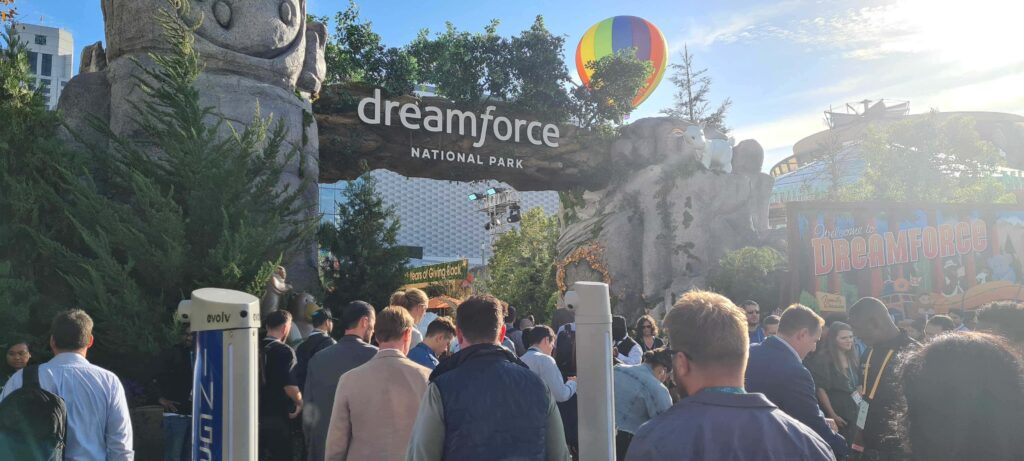 This year, the holiday scale was significantly reduced compared to the pre-COVID years. With a limit of only 40,000 in-person participants, many people joined the event online. Advanced Communities hasn't changed its tradition and participated in Dreamforce conference 2022 in person again this year!
For us, it's been truly a very busy but great couple of days full of joy and new opportunities. We met a lot of interesting people, discovered innovations, shared experiences, and had fun chatting with like-minded Salesforce enthusiasts from around the world. Now we're back home and full of positive energy and inspiration to move forward.
In this article, we want to share the most important highlights of these three days in San Francisco with you.
Dreamforce 2022 — How Was It?
Dreamforce, as usual, brought together many Salesforce experts, thought leaders, and industry pioneers who shared their ideas and experiences.
There were sessions for different roles, products, and industries:
Over 1,000 Dreamforce 2022 sessions included client use cases, success stories, industry presentations, and technical sessions for developers and admins.
Various announcements, keynotes, and speech presentations for key products, including Sales Cloud and Service Cloud.
A lot of small presentations and on-demand sessions for different topics.
Great Dreamforce speakers like Salesforce co-founder, chairman, and co-CEO Marc Benioff and co-CEO Bret Taylor.
World celebrities performing live, such as Red Hot Chili Peppers, Matthew McConaughey, Jennifer Hudson, and many more.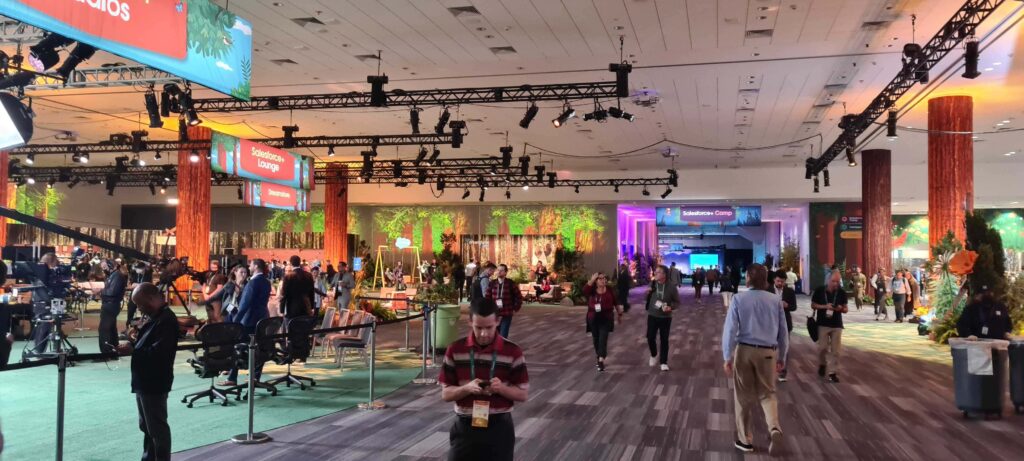 We were pleased with this year's immense popularity. Having been so engaged in meeting new people, chatting with Salesforce colleagues, and building new connections, we couldn't enjoy all of the speeches and concerts. But! We're happy we could talk to everyone who sent meeting requests and needed our expert insights.
So, What's New?
The event management and organization level were as high as in previous years. But we noticed some Dreamforce 2022 updates mainly connected to the Salesforce Experience Cloud go-to-market strategy.
Let's go over them:
For the first time in the history of Dreamforce, there wasn't a keynote speech dedicated to Experience Cloud.
Experience Cloud becomes less and less of a separate product. It's becoming more about its functionality and capabilities as a DXP platform.
Experience Cloud support portals are effectively an extension for Service Cloud and PRM portals — to Sales Cloud.
Salesforce strongly emphasizes PRM portals and their huge value for companies that make their sales through partners. PRM was even mentioned for the first time in the Sales Cloud keynote this year as the best solution that helps partners sell more effectively.
Slack also took center stage as a great collaborative tool full of features and a lot of potential. Slack was presented as the key collaborative tool for PRM portals, and we were shown a demo where Slack is a part of the special PRM package being launched in 2023.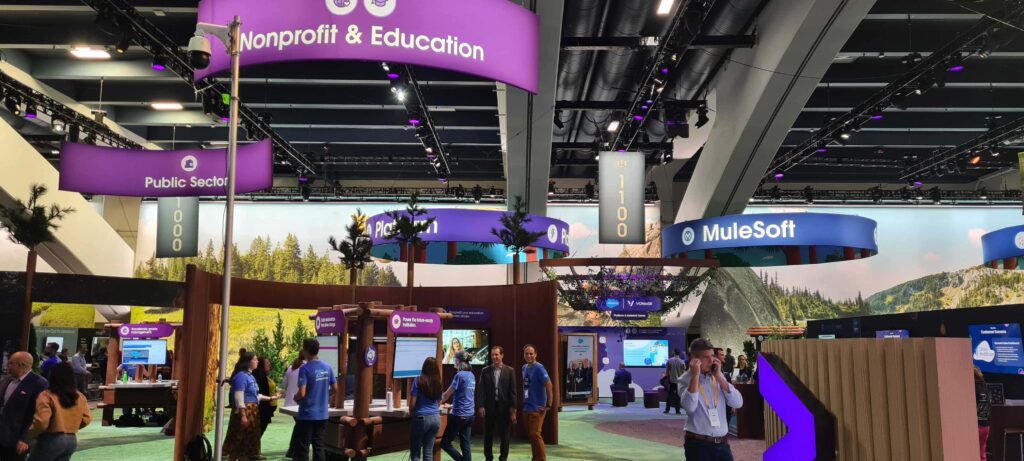 Well, that's a wrap on the biggest Salesforce conference in San Francisco – Dreamforce 2022! We want to thank everyone we had the pleasure of meeting and chatting with. Not to mention Salesforce for such a great time in San Francisco. See you next year!
Tag cloud