COMMUNITY GUIDE FOR ABSOLUTE BEGINNERS: Add content to a community in just a few clicks!
We continue our series of posts for "absolute beginners" and in this one we describe Community Workspaces and tell you how to add content to the community.
Using Content Management, you can easily create and share content via the community.
Here's how to do it:
From your org, go to Setup – All Communities – Workspaces – Content Management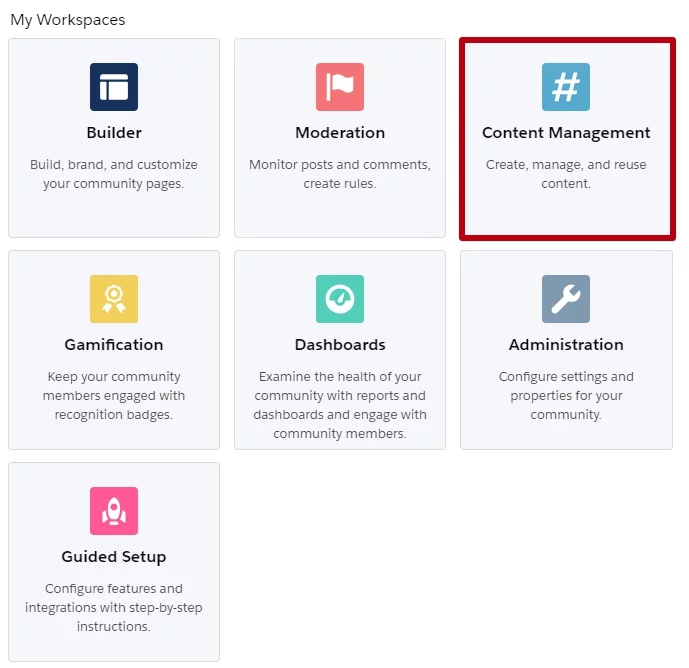 Content Management has two main kinds of content: CMS Content and Salesforce CRM. There are several ways to group and organise the content with the help of Collections and Topics.

CMS Content is content that you create and manage right in the community. You only have to add a title, body and featured image. You also have the option to assign a topic. Your content is now ready. Save a draft version and then you will be able to publish your content.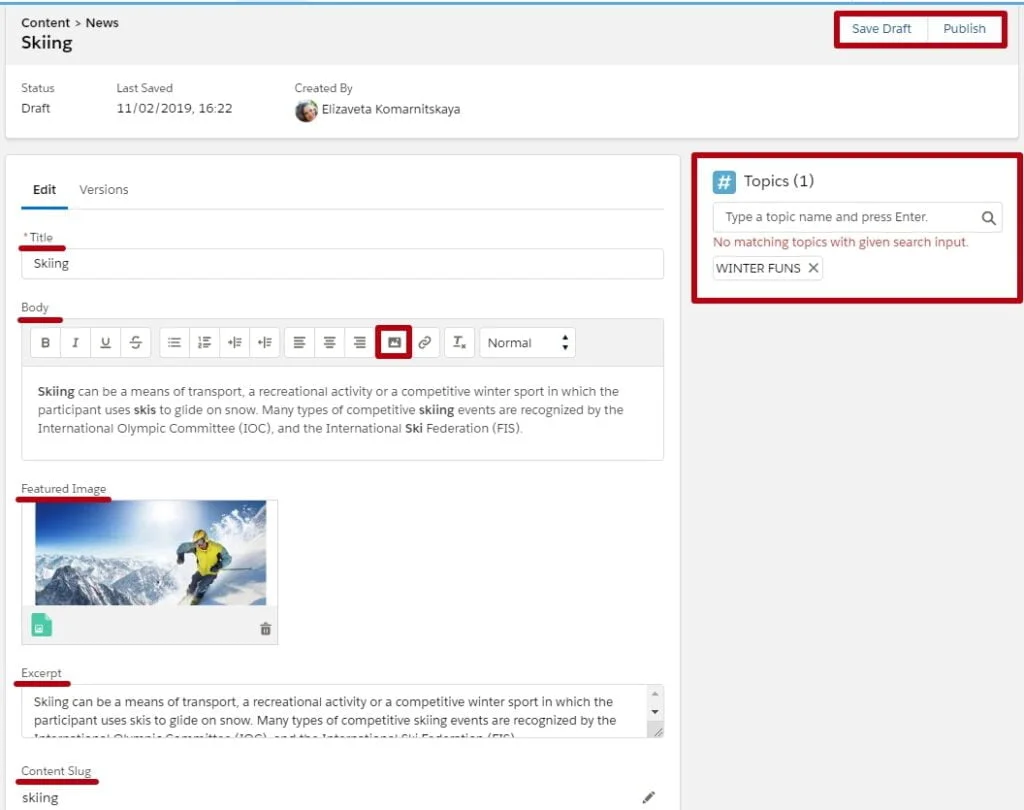 Salesforce CRM allows you to share your Salesforce objects, like your account or products. Choose which objects you wish to enable for sharing.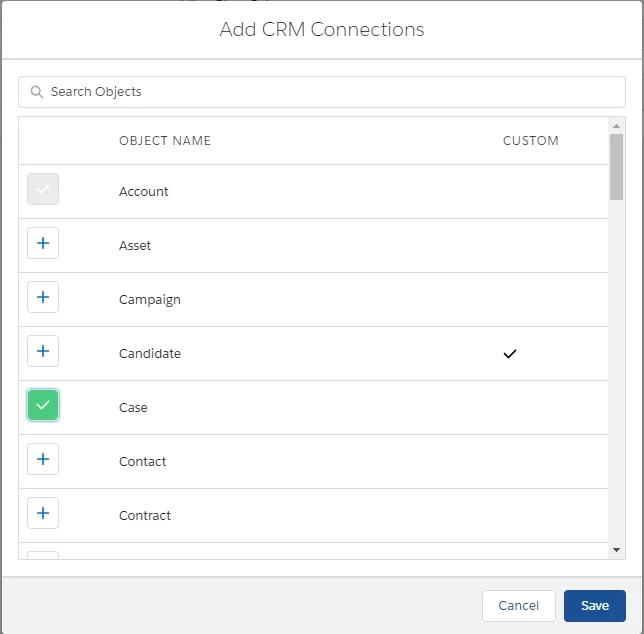 Important:
Before creating a Salesforce CRM content, you should:

Create a special list view that you will use for displaying your salesforce content on the community and choose the appropriate fields.
If you would like your content to display on the community with images, create an additional field on that object of the Text area type (for example, Image Source) and insert an image URL.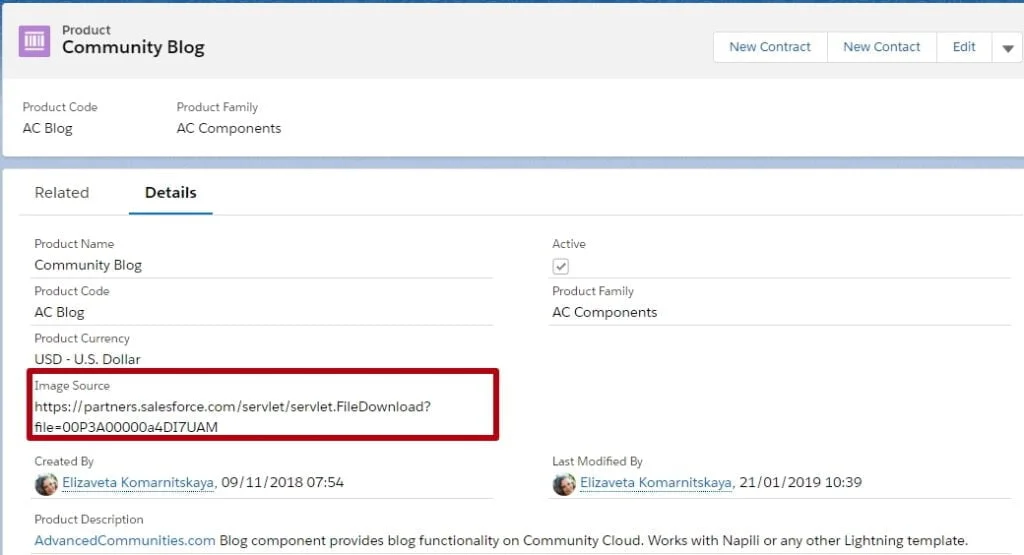 Collections let you organise your content into cool looking and dynamic lists with the help of rules that you define.
To create a new collection, choose Collections, click "New" and choose the type of content.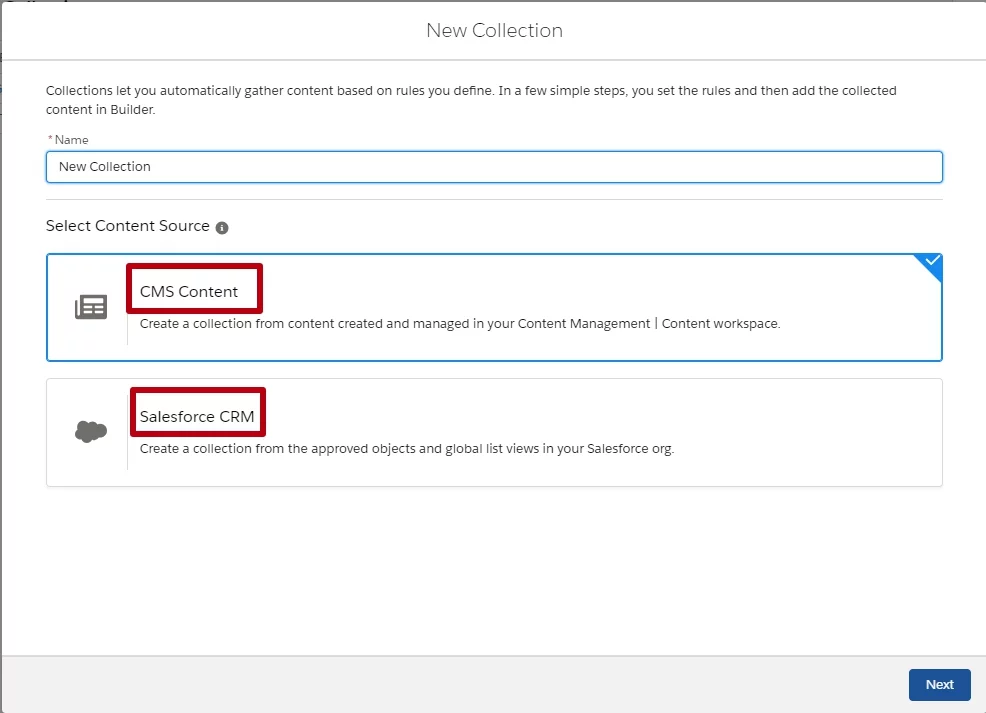 You can define how you add items to the CMS Content Collection.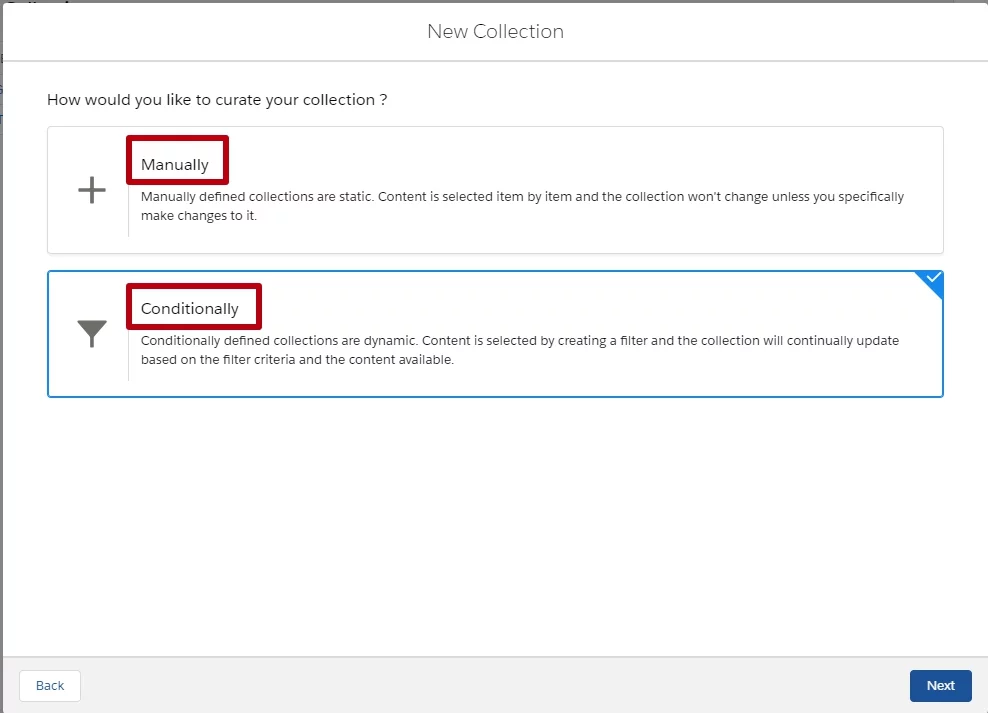 You can either add items to your collection 'manually' by choosing the appropriate content by yourself or you can do it 'conditionally' by setting up special conditions according to which items will be added to the collection automatically.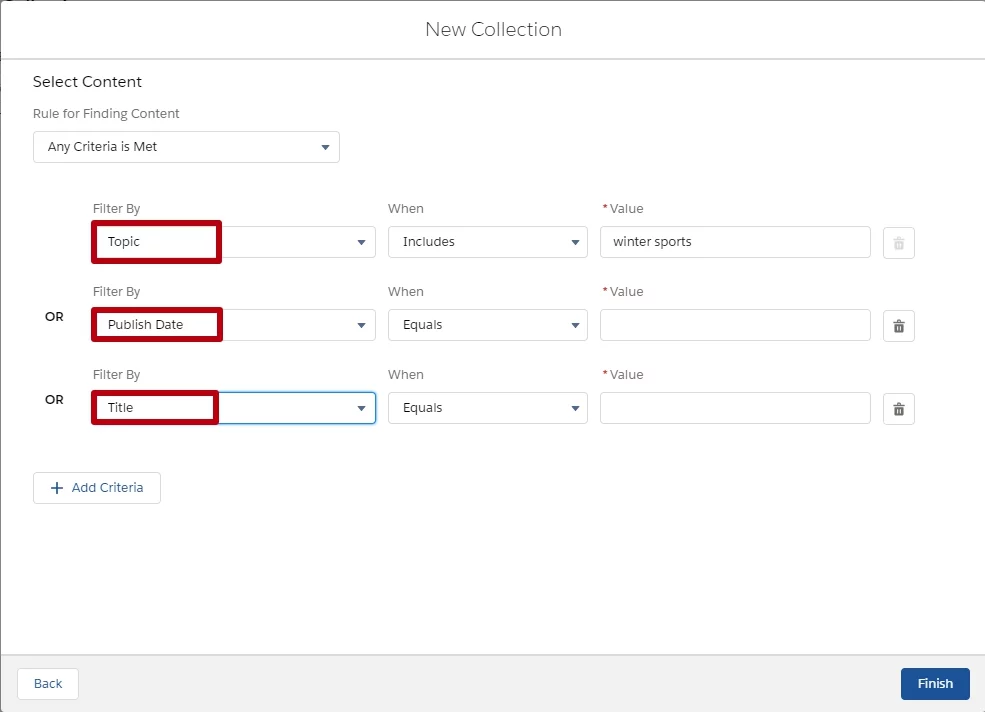 2. To create a Salesforce CRM Collection, choose a shared object and an appropriate list view.

When your content is ready, you can add it to the community.
To do this, go to the Builder to add a CMS component. You can create a special page or add the content to any other page, for example, the home page.
To add a single article, choose CMS Single Item.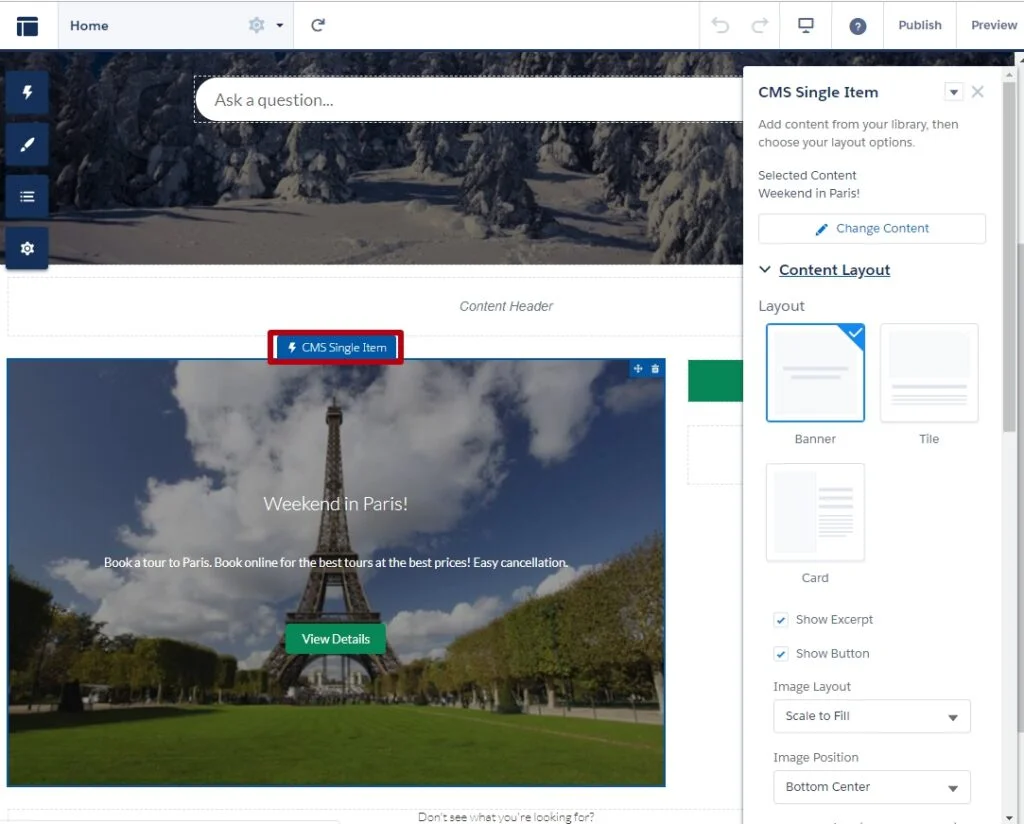 To add a collection, choose CMS Collection component.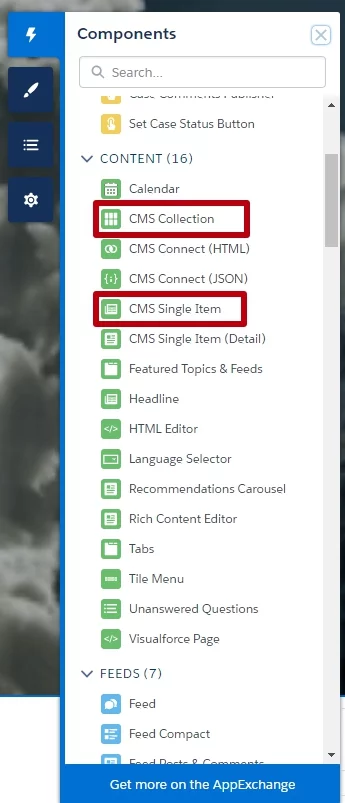 When you add a collection that contains your Salesforce CRM data, it is very important to do the correct mapping.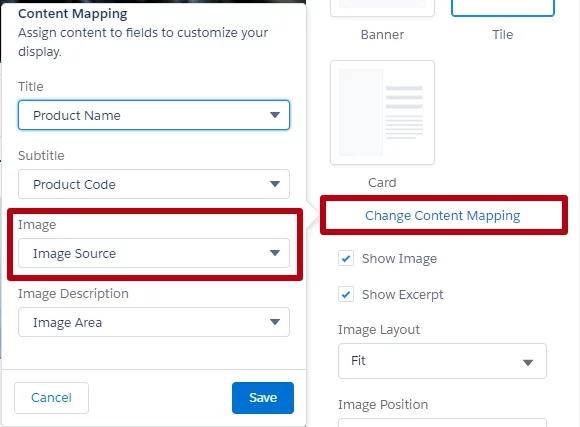 Match the Image field with the one that contains the image URL to display the image correctly. You can also create a unique view for your content easily within the Properties box.
And here is the result!