Summer '16 Enhancements (Salesforce Community Cloud Only)
Summer is the best season of the year! Sunny days, sandy beaches and long vacations. And Salesforce has its milestone 50th release which is full of goodies! How cool is that?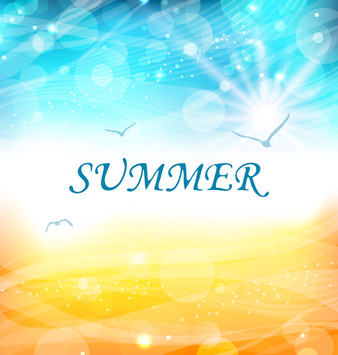 Summer '16 Enhancements (Salesforce Community Cloud Only)
LockerService for Communities (critical update): LockerService is a security update for Lightning Components in Communities only. It will be activated automatically in the Winter '17 release (scheduled for October 2016). LockerService will put into effect some additional security features in your code. It also affects the mark-up in the<head> of the community pages.
No more support for old templates: There will be no more support for old versions of the Koa, Kokua and Napili templates (those prior to Winter '16), so it's time to update your Salesforce Community Templates. That means you also won't be missing out on new Lightning Components, custom layout etc.
New requirements for guest community users when Logging a Case: To make Logging a Case more secure, there is now a Guest Access to the Support API option and a NewCase option in the list of quick actions.
Chatter and Files in Salesforce community templates are now even more flexible: High-resolution photos allow you to make profiles and groups more engaging. Problem users can be frozen by the community administrator. You can set profile visibility, add code snippets and inline images in the publisher, and add file attachments.
Community templates: Get more flexibility with the Napili template – there's an Add New Tabs component and you can move Featured Topics on any page. It's also possible to create broadcast groups for sending out messages. The Related Articles List component shows community members a list of articles they might find interesting. There is also a global search function which allows community users to search the data they have access to.
Community Builder allows significant improvements to community pages: You can now create different versions of a page – one version can be for partners and another for customers, for example. The administrator can also control who sees each page based on a user's profile.
Community Management: To manage spammers and trolls within the community, managers can use moderation rules for reviewing and approving content generated by members. Rate limiting rules can be established for monitoring and limiting content creation. With Actionable Insights, it is easier to manage spam attacks.
There are a number of other changes in Salesforce Communities, including security enhancements, end-user language support and improved navigation between Community Builder and the Developer Console. For additional information, visit the Summer '16 Release Notes (PDF).