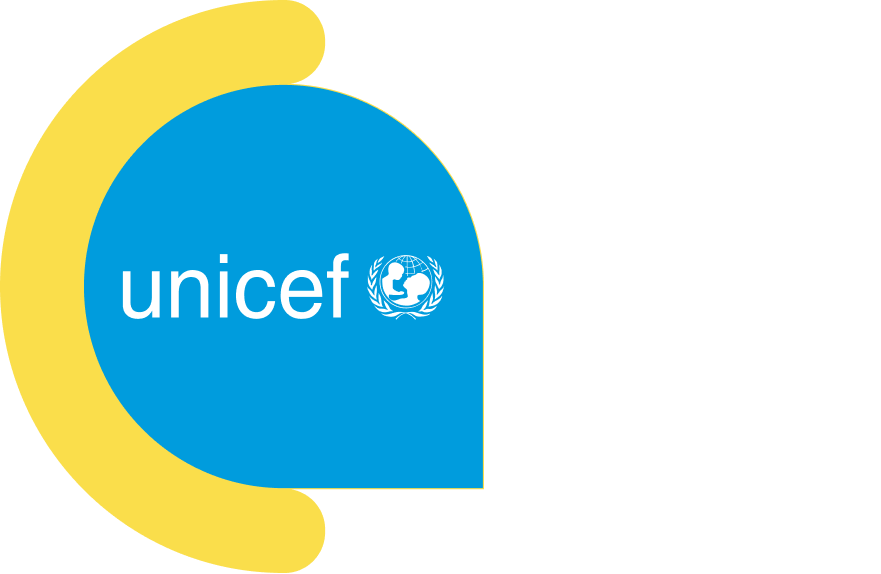 UNICEF and Ukrainian Professional Development
Nonprofit organization
Kharkiv, Ukraine
1000+ volunteers, social workers, coaches, psychologists, teachers
Ukrainian Professional Development is a Ukrainian NGO that provides support for the development of professional and personal skills, assisting Ukrainian citizens with employment and offering help to those affected by war. In collaboration with UNICEF Ukraine, a crucial part of the global UNICEF network dedicated to promoting and protecting children's rights in Ukraine, ensuring their well-being, development, and access to essential services, they have established a project aimed at supporting children, teenagers, and their families impacted by the war in Ukraine.
The project Spilno Meeting Points by UNICEF and the Ukrainian Professional Development Fund involved establishing nurturing environments where children could escape the stressors of war and access a wide range of child-specific services, including essential humanitarian and medical assistance, psychological support, and educational classes. Child-friendly spaces were created across 20 cities in Ukraine to provide socio-emotional support for children affected by the war in Ukraine.
Project Objectives
From the first weeks of the war, Spilno Meeting Points were established at all metro stations in Kharkiv city. Later, they opened their doors in many other Ukrainian cities. As the project relied mainly on paper documentation, managers started encountering problems in organizing and managing all the activities across the country.
The project management team approached Advanced Communities with a request to develop an event management system that could centralize the organization and management of all Spilno Meeting Points activities and events in one place. They also wanted the platform to provide centralized information about all events for children taking place in different parts of Ukraine, ensuring that every child could access the necessary humanitarian, medical, educational, and psychological support.
Solution
Advanced Communities has been actively supporting Ukrainians since the war in Ukraine started. One of our voluntary missions was the UNICEF/Ukrainian Professional Development project. As part of this initiative, we provided our AC Events Enterprise application for Experience Cloud as a solution without any cost. We implemented the AC Events Enterprise package and translated it into Ukrainian to ensure easy usage by organizers, social workers, and parents searching for support for their kids. Several customizations were made to meet the project's specific requirements. The registration process was enhanced by incorporating features such as the ability to specify the number of children, their ages, and the parents' phone number.

Benefits & Results
● A unified platform was implemented to showcase all child-specific events and trainings within the Spilno Meeting Points project. With the help of the AC Events Enterprise app, this platform has transformed into a centralized hub for all event information.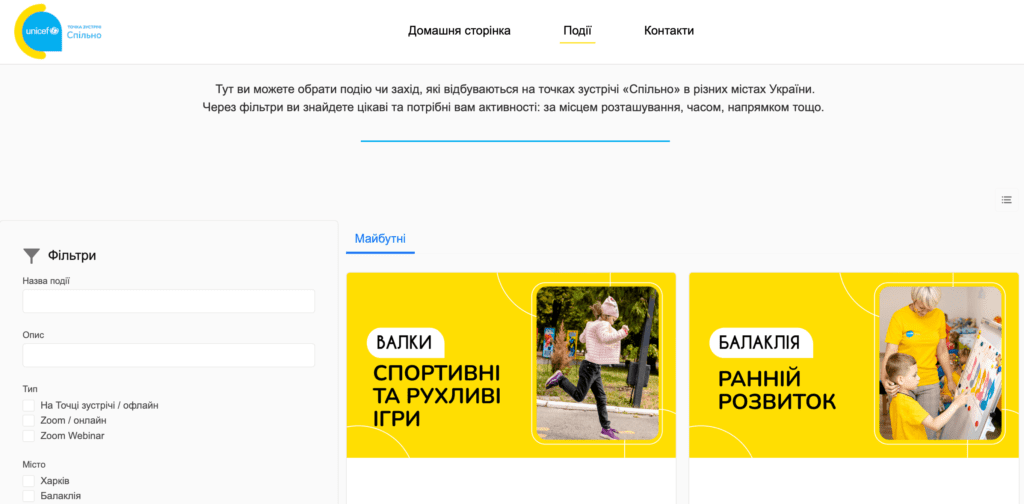 ●  The platform provides a user-friendly event registration system, enabling parents and caregivers to easily sign up for events. With its advanced filtering options, users can conveniently search and filter events by name, type, location, start/end date, and proximity to their current location, ensuring they can find the most suitable events for their children.
●  By adopting Salesforce and AC Events Enterprise for their Experience Cloud site, it has become possible to eliminate the challenges associated with paper-based processes and centralize all attendee information in one place, streamlining event management and facilitating more effective communication with parents.

● The event management processes were significantly improved. As part of the project, organizers and social workers successfully organized 2,500 events across 10 locations, involving over 200 volunteers during the first 7-month period from March to October 2022. These events included fun activities such as puppet shows, bubble making, board games, and drawing classes, as well as learning and child development activities. Additionally, important safety classes covering topics like chemical attacks and mine avoidance were also conducted.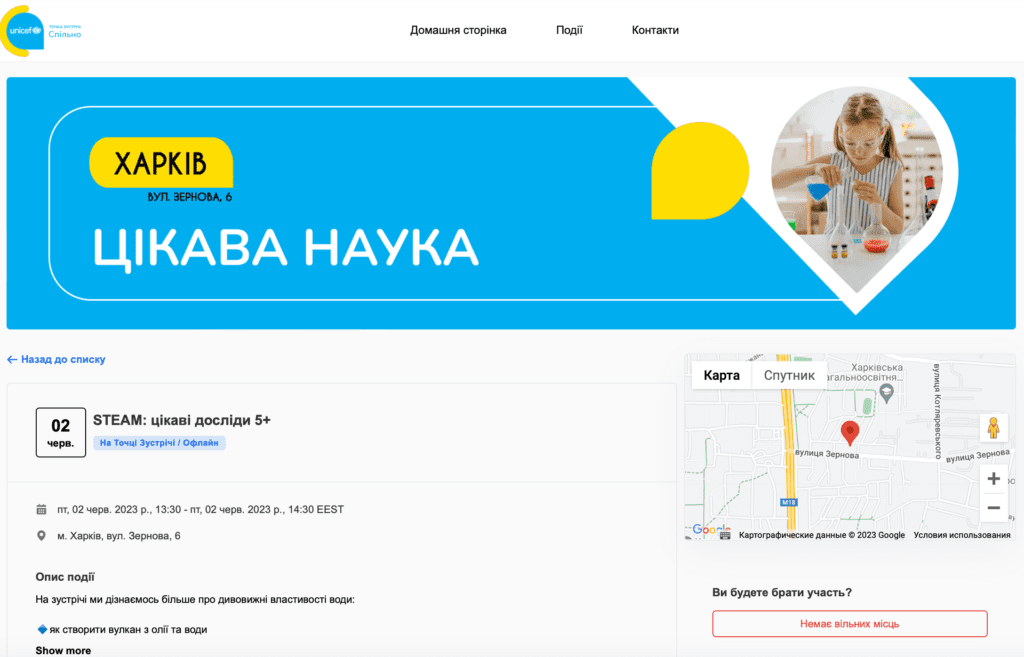 ●  The organization has established a valuable partnership with Advanced Communities, a reliable partner that offers ongoing support throughout the entire project journey. From the initial stages to the present, we have played a crucial role in assisting with issue resolution, providing educational resources, and offering technical support.
One of the most significant outcomes is that by assisting the Spilno Meeting Points project in organizing community events, Advanced Communities has become an integral part of its mission to provide socio-emotional support to Ukrainian children, enabling them to escape from the harsh realities of war and embrace their childhood. It is a great honor for our team to be involved in such a meaningful project.
And here's what Ukrainian Professional Development Fund said about our performance:
"We are happy to work with a professional and highly detailed-oriented PM and a team of developers. Their work has had a crucial impact on the success of our project. We would recommend the company and its products as a professional tool for community management."
Dmytro Lobanov, Project Coordinator
Learn more about Advanced Communities:
Visit AC Consulting Services page on the Salesforce AppExchange.