AC Partner Marketplace Update

Great News,

Recently, we made some updates to our new AC Partner Marketplace component and improved its functionality.

Those, who are using our component, already have these updates in your environments and have to do nothing, just enjoy new features.
Those, who do not have our component yet in their communities can install the new version for free from the AppExchange https://appexchange.salesforce.com/appxListingDetail?listingId=a0N3A00000FvN1qUAF
There is no need to set up rating calculation manually anymore. Now, Rating Average is recalculated automatically once a new review has been added.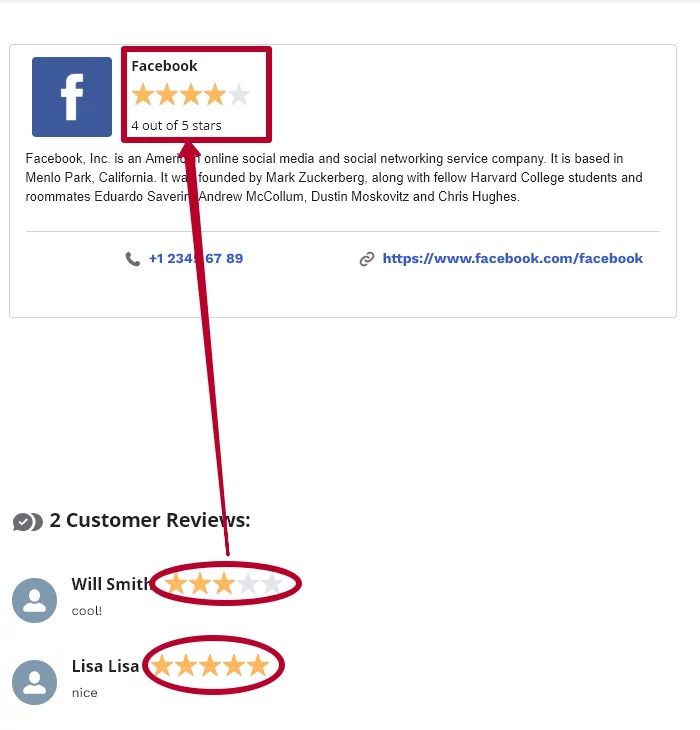 AC Partner Review component now called AC Partner Reviews and Contact and has much more flexibility.
Customize the following settings in the properties box: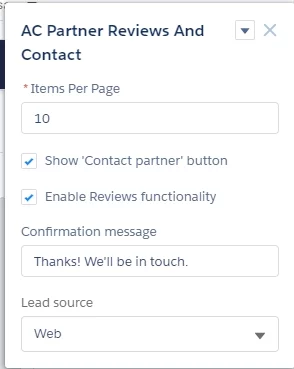 Now, you can choose whether to use or not "Contact Partner" form and Review functionality.
Show the "Contact Partner" button – enable/disable the ability for community users to contact partners and create the leads on the system.
Enable Reviews functionality – enable/disable the ability for community users to leave a review.

Add Confirmation message text and it will be shown on the community page after submitting a "Contact Partner" form.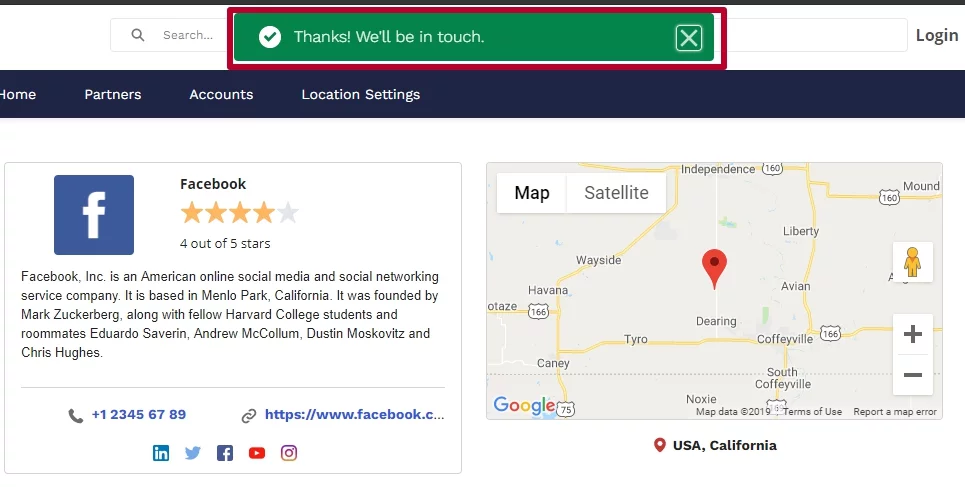 Also, choose a source the new lead will be created with.
This is the last, but not least update. Follow us on social media you can find at the bottom of the page and always be up to date of the latest innovations in the world of Community Cloud!