Advanced Communities supports UNICEF and Professional Development of Kharkiv using AC Events Enterprise
UNICEF is an agency of the United Nations responsible for providing humanitarian and developmental aid to children worldwide.
Professional Development of Kharkiv is a Ukrainian non-governmental organization that has the goal of raising the capacity and material well-being of Ukrainian citizens by assisting them with employment.
Both UNICEF and PDK have joined forces to support children, teenagers, and their families impacted by the war. The joint project is called "Together. Meeting points" and has delivered over 4000 events in the last 3 months.
Advanced Communities and Salesforce.com have supported this effort through the use of AC Events Enterprise product and Salesforce Experience Cloud.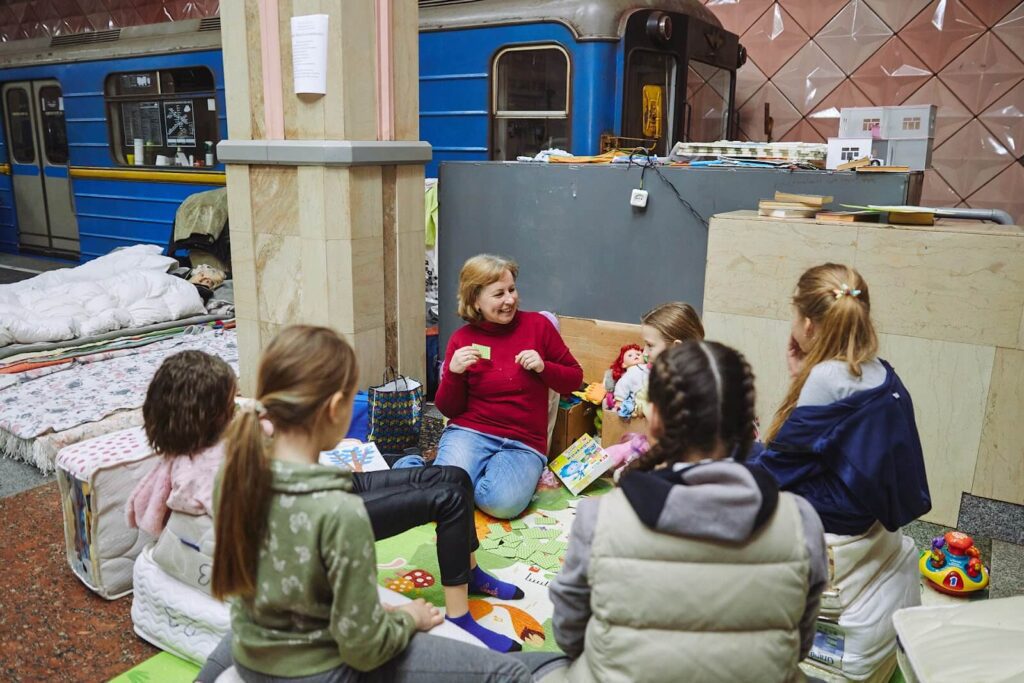 The Purpose of the "Together. Meeting points" Project
The project has created special places where people can get the necessary humanitarian, and psychological assistance and opportunities for development, creativity, and education. The Meeting points offer access to professional psychologists, art therapists, and child care specialists in a friendly setting, offering games, arts and crafts classes, and various leisure activities. Such points operate in different cities across Ukraine.
From the first weeks of the war, they appeared at all metro stations and bomb shelters in Kharkiv. Later, the "points" opened their doors in Poltava, Kremenchuk, Kropyvnytskyi, Svitlovodsk, Cherkasy, Uman, Okhtyrka, Chernihiv, Zaporizhia.
For the first three months of the project volunteers and various specialists held about four thousand events, of which more than 2,500 were held in the Kharkiv metro. These events combined fun activities such as puppet shows, bubble making, board games, and drawing classes, with important war time safety classes on topics such as chemical attacks and detection and avoidance of mines.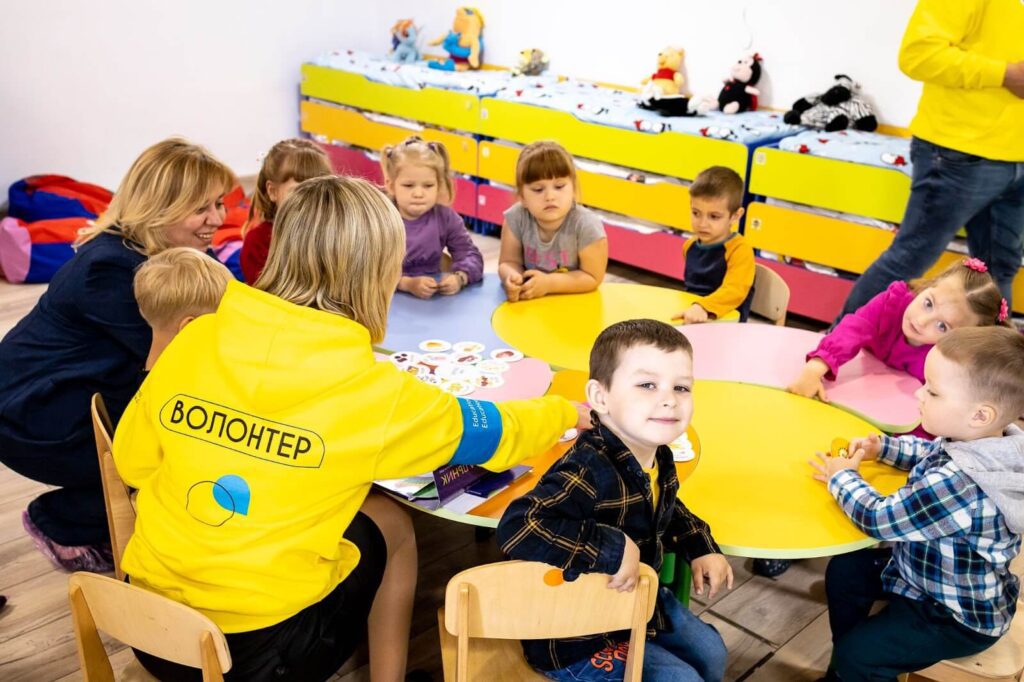 Services that Centers Provide:
Supply of clean drinking water, diapers, wet wipes, baby food
Issuance and sterilization of feeding bottles
Supply of female hygiene products
Providing access to a psychological support
Providing children's art classes and play time for psycho-emotional support.
Conducting classes to support breastfeeding
Providing educational tutoring so children can catch up on lost learning time.
Access to the Internet and other information on child and youth support
What Help was Needed from Advanced Communities?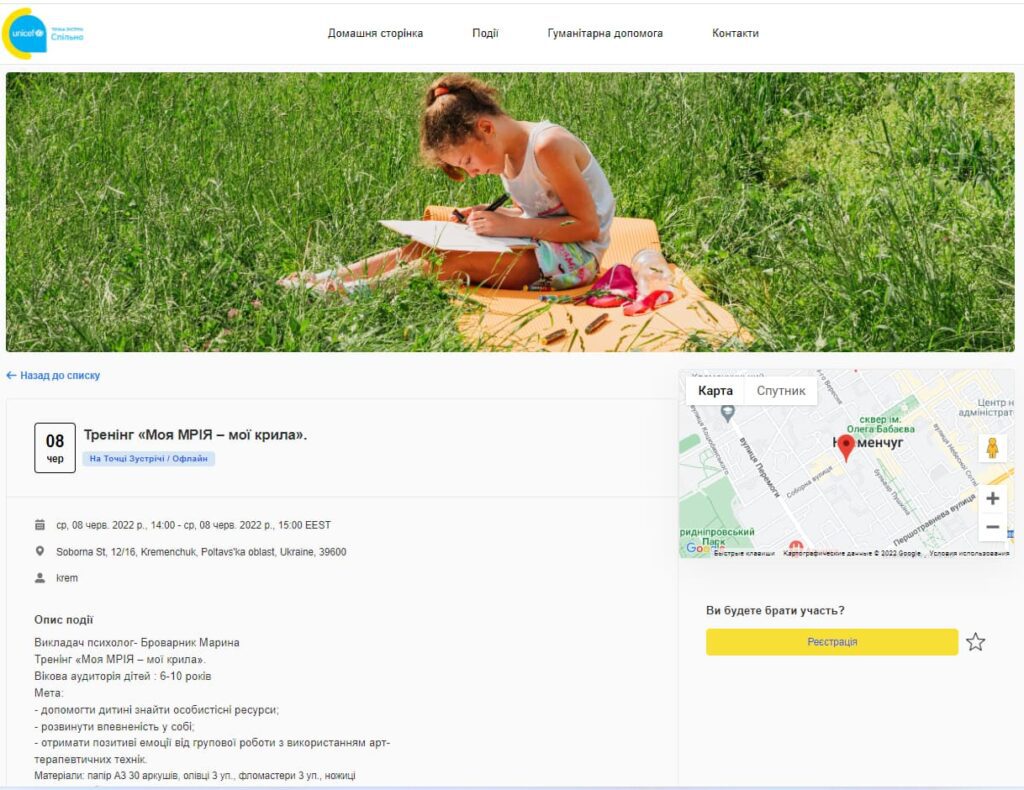 As we already said, one of the services that the "Together. Meeting points" project provides is different events and classes aimed at the socio-emotional support for kids. Mostly there are offline events in different places in Ukraine that help children calm down and get distracted from the war. So they needed an event management system to organize all these activities.
Result that we've Provided
Advanced Communities has implemented the AC Events Enterprise package and made some custom development to fit their requirements. We have translated the package into Ukrainian and improved the registration process by adding the ability to select the number of children, their age, and the parents' phone number.
It's a great honor for our team to be a part of such a project! We know from our colleagues' personal experience how hard could be to live in such circumstances and how important is to rest, recover and get basic daily necessities, It's a great honor for our team to be a part of such an important project! Advanced Communities has approximately 50 employees based in Ukraine so we know from personal experience how hard it can be to live in such difficult circumstances. We are happy to support such initiatives and would encourage others to support the fantastic work being delivered by UNICEF and the Professional Development of Kharkiv. THANK YOU!
Tag cloud